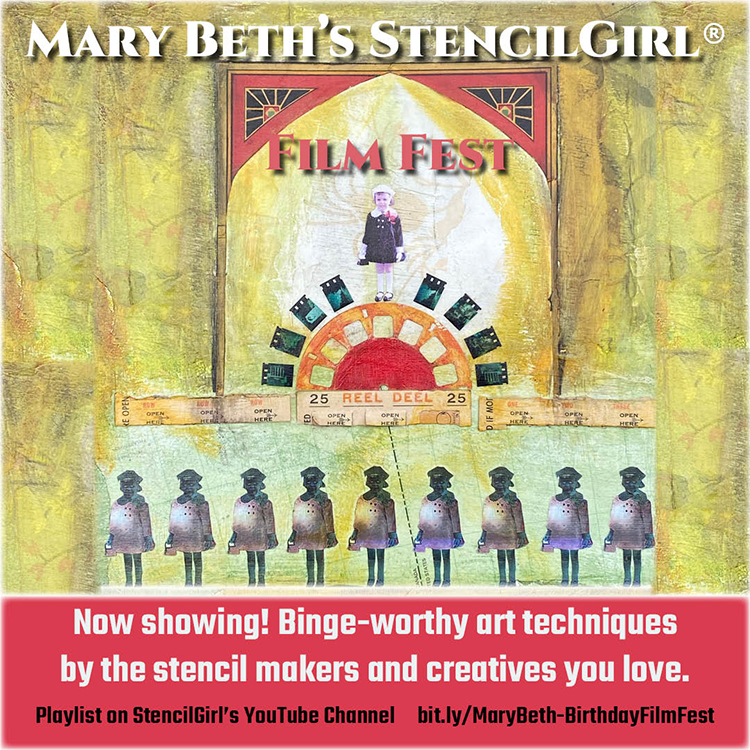 Hi my friends! Maybe you are in need of some stencil inspiration today? Head over to the StencilGirl YouTube channel to check out a whole bunch of videos to get your artistic mojo working… stencil style!
There are over 70 videos to binge watch and enjoy in celebration of Mary Beth's Birthday – how fun is that?
Thank you Mary Beth and StencilGirl!!!