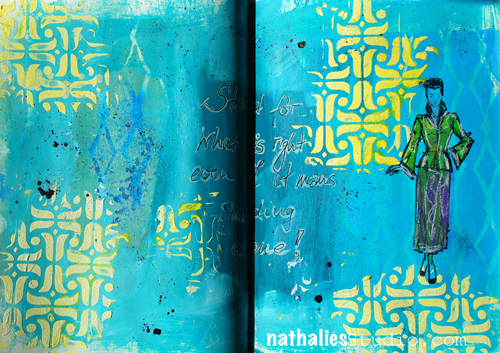 "Stand for what is right even if it means standing alone!"
For this art journal spread I used my new DecoArt Media Acrylic Paints which the wonderful people of DecoArt sent me to try out. They are fluid and most of the colors in this range are transparent or translucent which makes for some nice and interesting layering effects as you can see where I played with a hand cut diamond stencil in the background.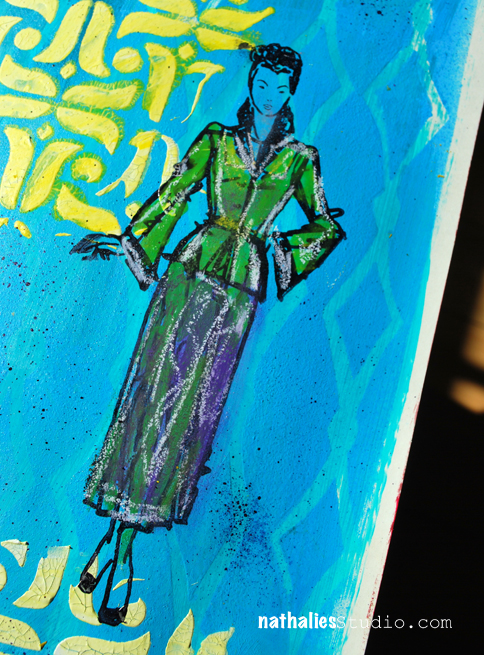 I used my new Fashion Dame Stamp Set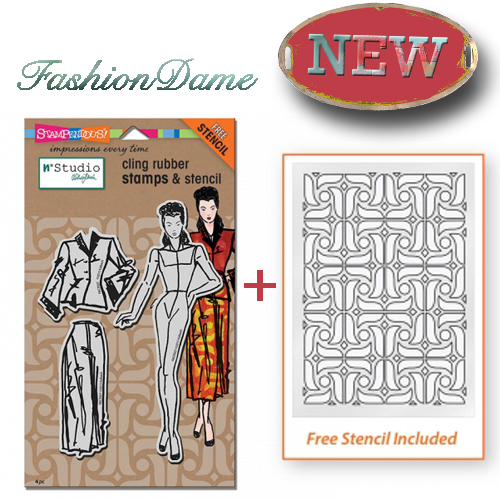 and layered the three included stamps – the dame, her skirt and her jacket on top of each other – stamping with archival ink and then painted it in with  DecoArt Media Acrylic Paint and some Derwent ArtBars.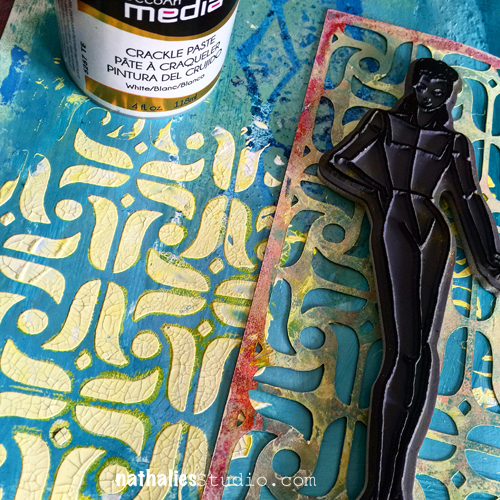 I also used the stencil in the stamp set and mixed white DecoArt Crackle Paste with some Primary Yellow Acrylic Paint and scraped it with a palette knife over through the stencil. I might have squealed a little bit …after a short drying time these tiny little perfect cracks started to appear and oh boy…I think this Crackle Paste and I just became buddies!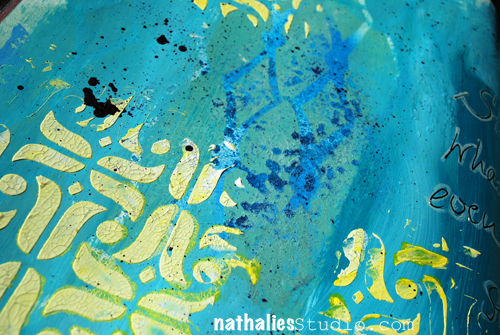 It was fun playing with new paints and a new medium! Not knowing a art medium a hundred percent frees you up to experiment and give new things a shot, it made for a great journey for this spread :)
What was the last new art medium you tried out?