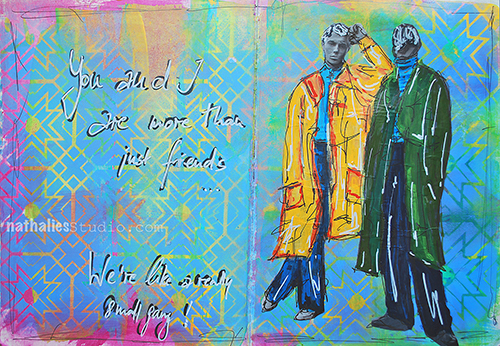 "You and I are more than just friends…We are like a really small gang"
Don't you feel sometimes like this with your bestie? I had a  great time playing with my new Toledo 9×12 Stencil.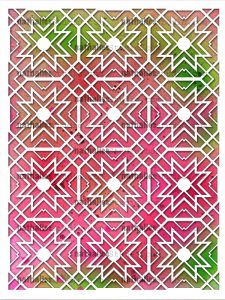 love working with this stencil – it is delicate and yet has some impact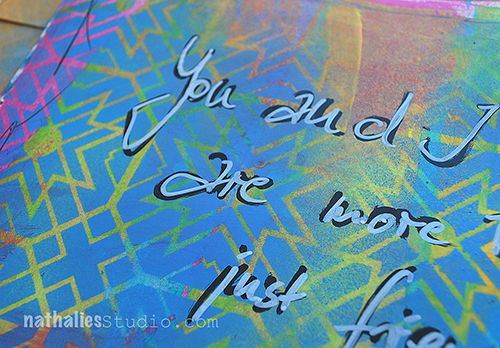 I used the stencil on a painted background and spray painted in blue on top of it. The magazine images were painted with acrylic markers and pens.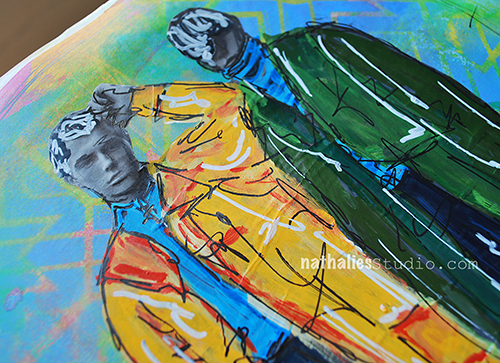 Here is a short list of what I used – note some links are affiliate links:



I hope you have  wonderful start into the week!