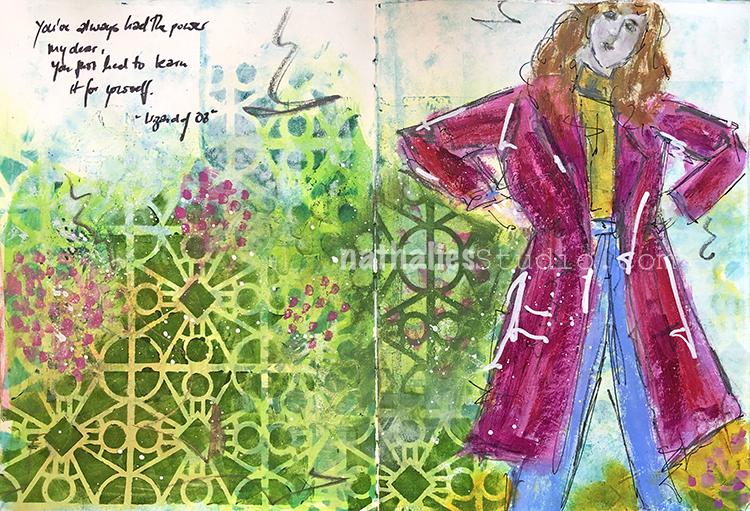 "You always had the power my dear, you just had to learn it for yourself." – Wizard of Oz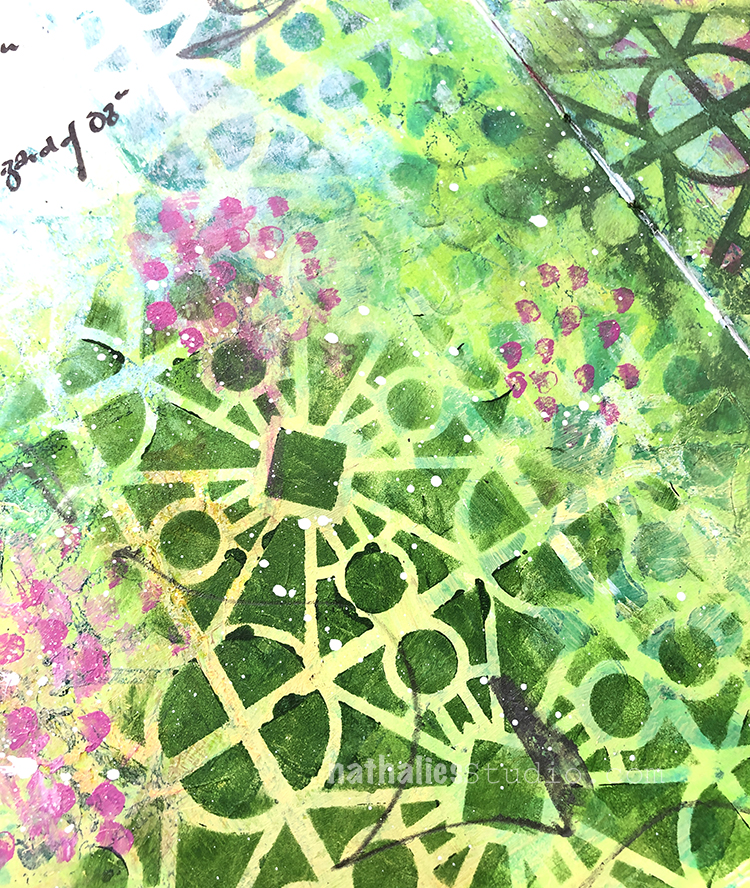 I guess I am already ready for spring – I wish I had the power to make it come fast ;) I played with different green acrylic paints and my Buenos Aires Stencil.
I painted the lady with acrylic paints and added some scribbles using pencils and pens.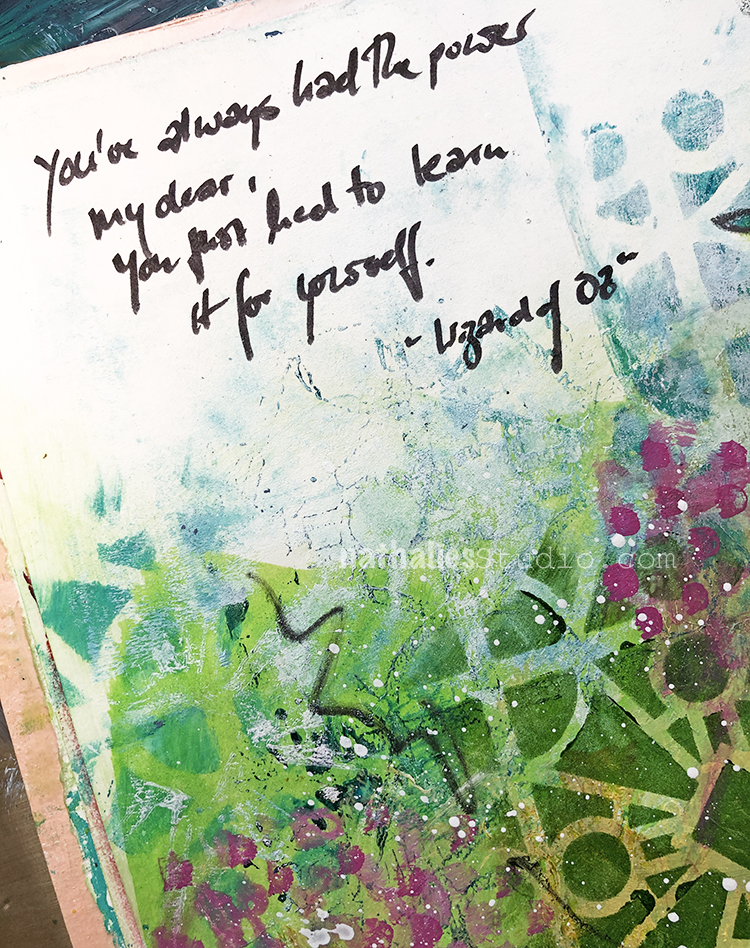 Some mark making in pink for some color pop – this was fun to make.
Besides acrylic pains I used the following: