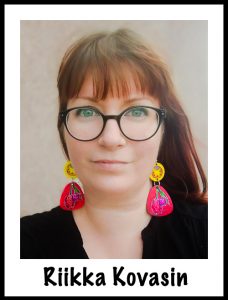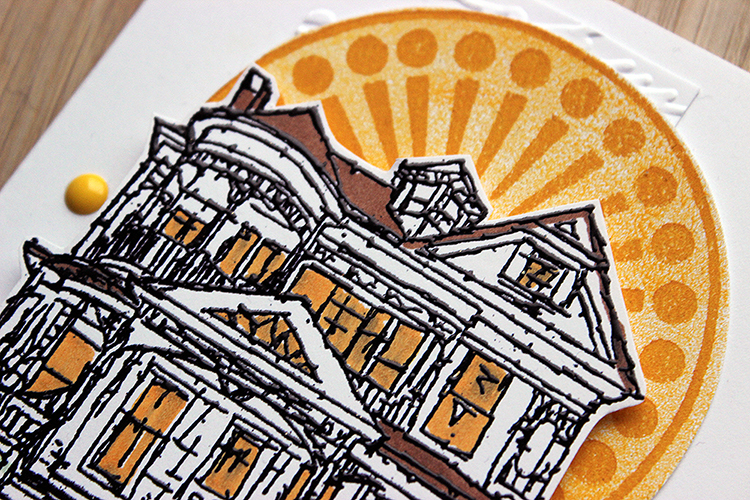 Happy to have another Guest Post from Creative JumpStart 2021 teacher Riikka Kovasin! Today she shares a card celebrating a new home using my Queen Anne rubber stamp and my Grove Street foam stamp.
We are so excited to share some projects with you from Riikka. Enjoy!
---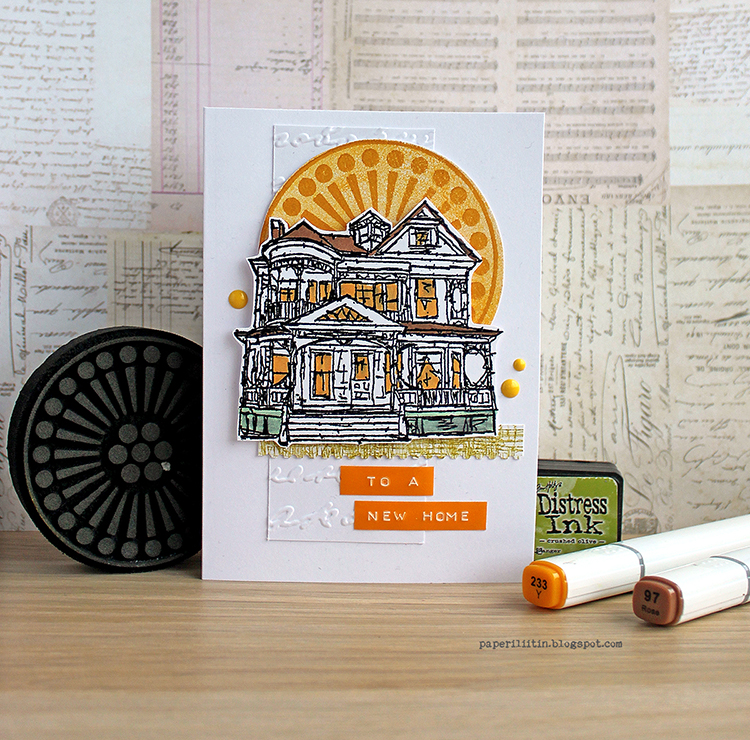 Hi there again! It's Riikka here with another project! This time I made a card. The rays in the "Grove Street" stamp made me think about a sun, so I combined that with one of the beautiful, detailed house stamps Nathalie has. This one is "Queen Anne".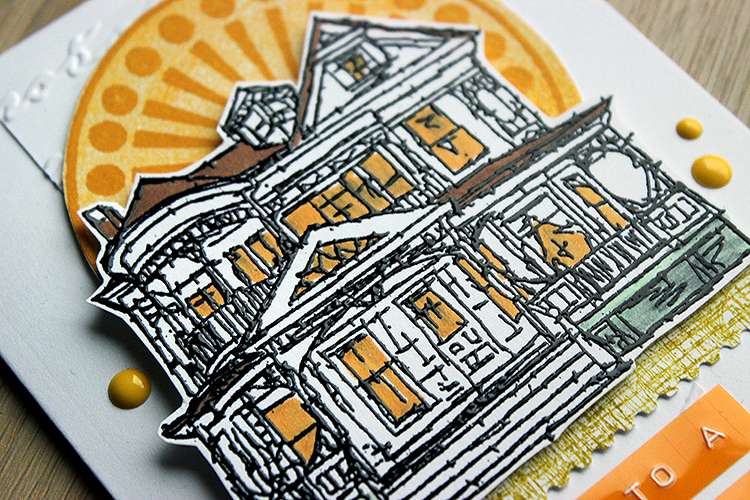 When I started, I was thinking of going with yellow tones and instead of black embossed the stamped house first with pale yellow. When I then started adding colors to it, I realized that it won't work. The pale yellow looked odd with the stronger colors coming on top. So, I ended up using black anyway.
I recorded a little video while working with the card so you can even see my two takes with the outline color:
After getting the elements done the card was easy to put together.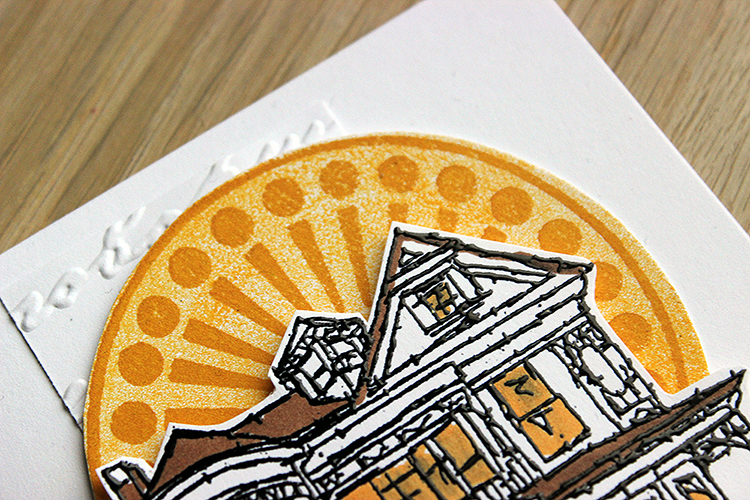 I used white on white in the background where I added a strip of embossed white cardstock as kind of an anchor. On top I then added the warm sun and then the house.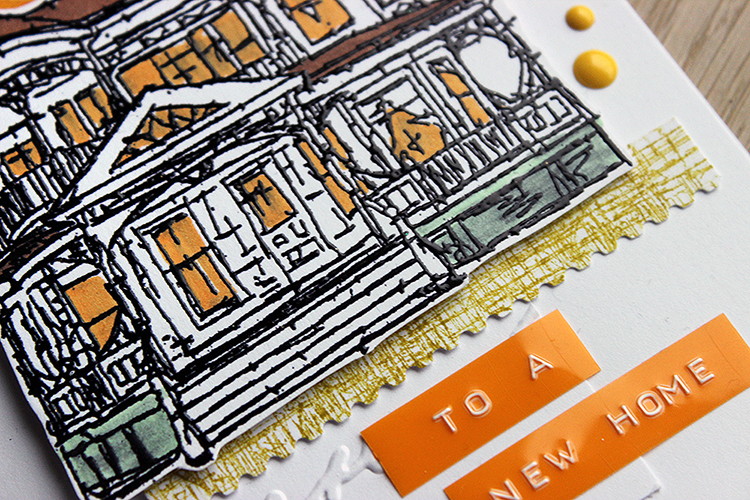 Like I write in the video, the house just couldn't float on the card front, so I stamped some grass, too. For that I used the "Queen Anne", too, stamping the lines multiple times on top of a strip of white cardstock. The intersecting mishmash creates an illusion of a texture stamp!
Thank you for stopping by today! Wishing you a sunny day!
Xoxo Riikka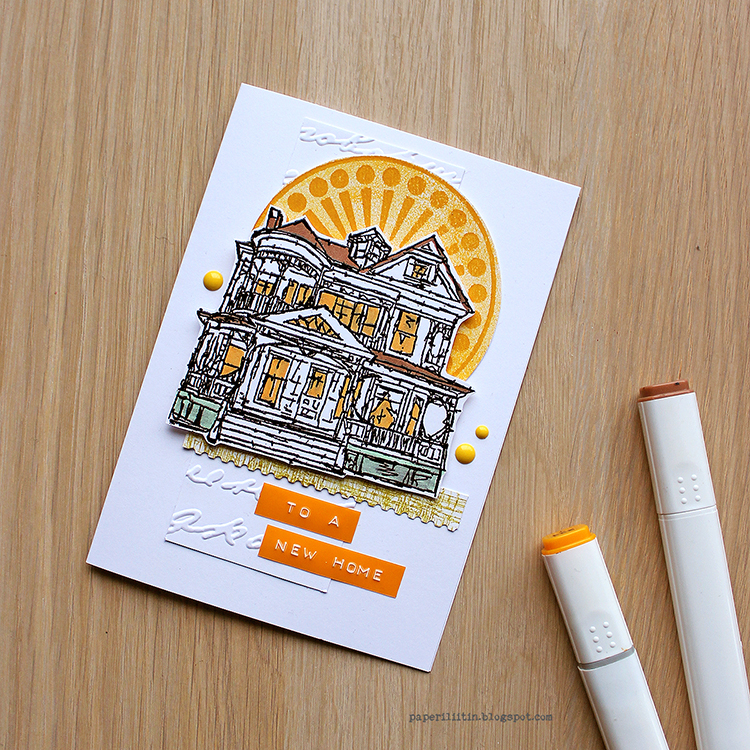 ---
Thank you Riikka – love watching you work in the video to figure out the best solution!
Want to give it a try? You can find all my Foam Stamps and Rubber Stamps here in my Online Shop and here are some of the other supplies Riikka used: