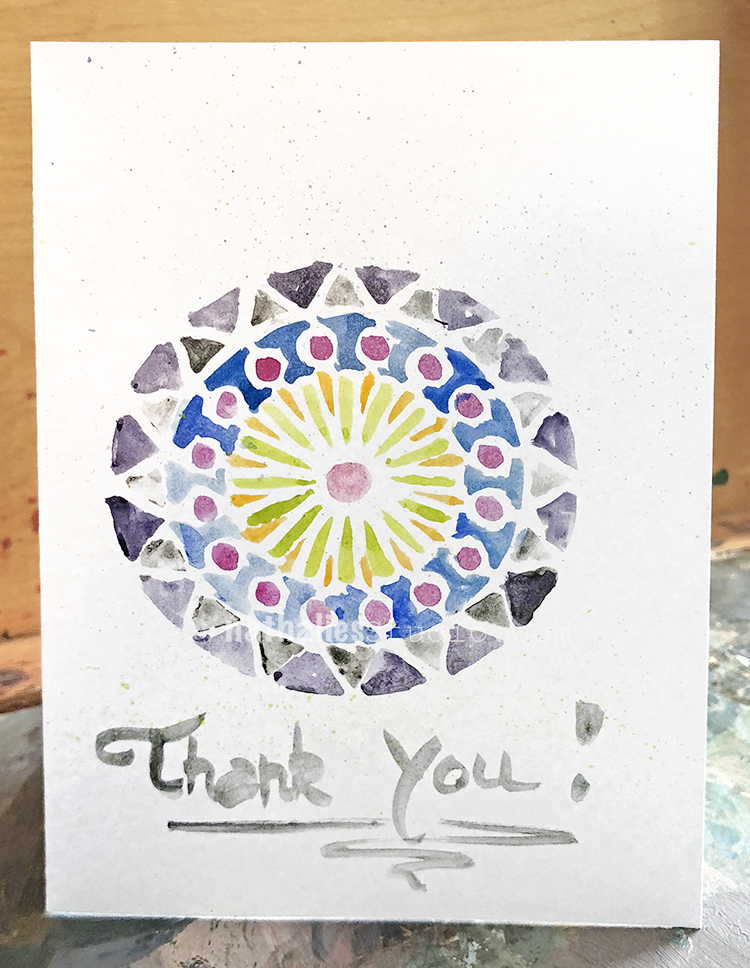 I am really enjoying playing with watercolor and stencils – I love the way a stencil helps you for the design but I love the loose look of watercolor.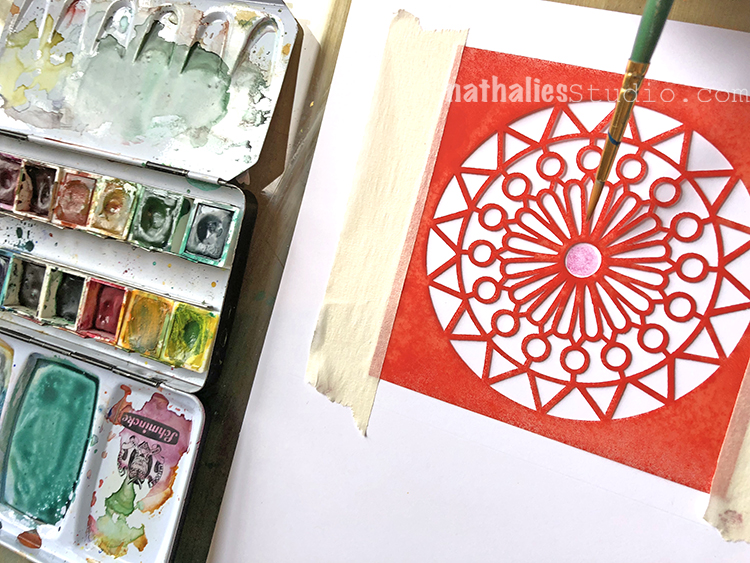 I taped down the Valley Road Stencil and then started coloring in the pattern with different colors. The trick is to be less generous with water which seems to be a bit counter intuitive when using watercolors :)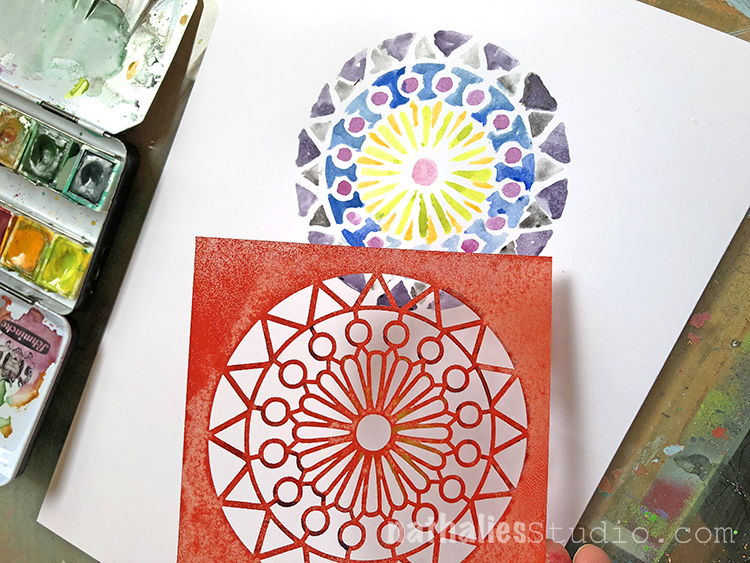 Lift the stencil and there you go –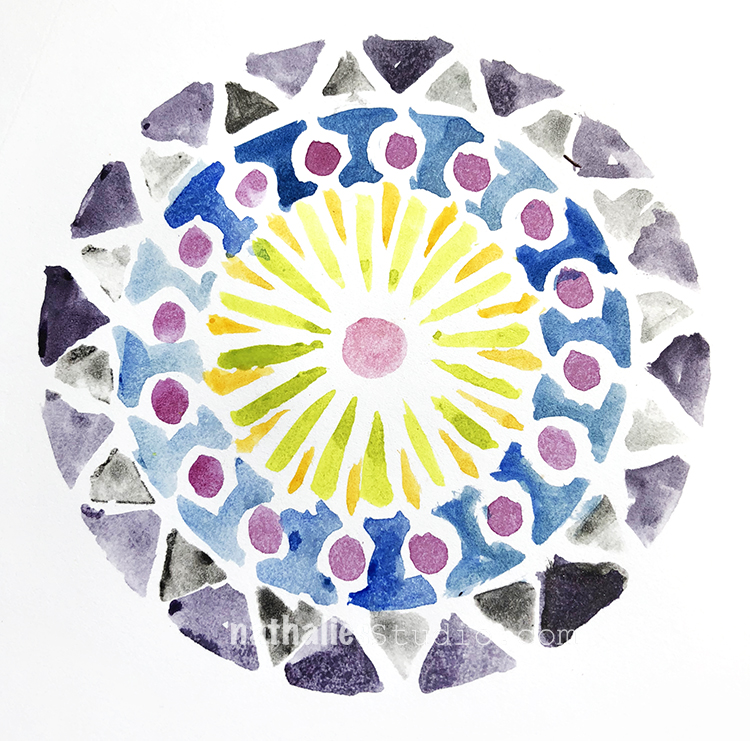 So much fun!