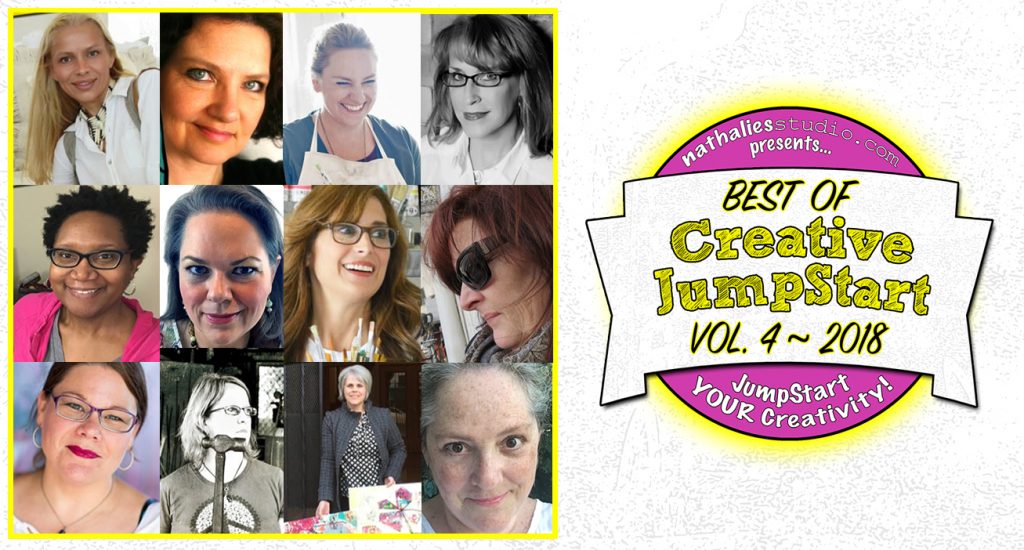 Today I'm happy to announce that Best of Creative JumpStart Vol. 4 is now on sale! This is the fourth bundle of mixed media lessons by some of our amazing CJS artist teachers, this bundle includes videos from Creative JumpStart 2018. The CJS2018 theme was: Now We're Cooking: Mixed Media Art Recipes and our artist teachers were asked to create a lesson inspired by their recipe for creative success.
For only $9.99 you will receive access to download links for 12 inspiring Creative JumpStart lessons from 2018. Here are the awesome teachers and lessons in this bundle:
Nat Kalbach 2018: The Secret Ingredient
Mystele Kirkeeng 2018: A Recipe for Play
Catherine Scanlon 2018: Traced Flower Painting
Marsha Valk 2018: Sole Picasso
Diana Trout 2018: Spice of Life
Sandra Evertson 2018: Hot Glue Cooking
Pam Carriker 2018: Mixed Media Angels
Birgit Koopsen 2018: A Delicious Little Hors D'oeuvres
Rae Missigman 2018: A Recipe for Color and Resist
Michelle Ward 2018: Let's Have Take Out!
Gwen Lafleur 2018: Collage Papers
Jen Crossley 2018: Metal Etched Book
You can sign up HERE for this nice bundle of CJS18 videos.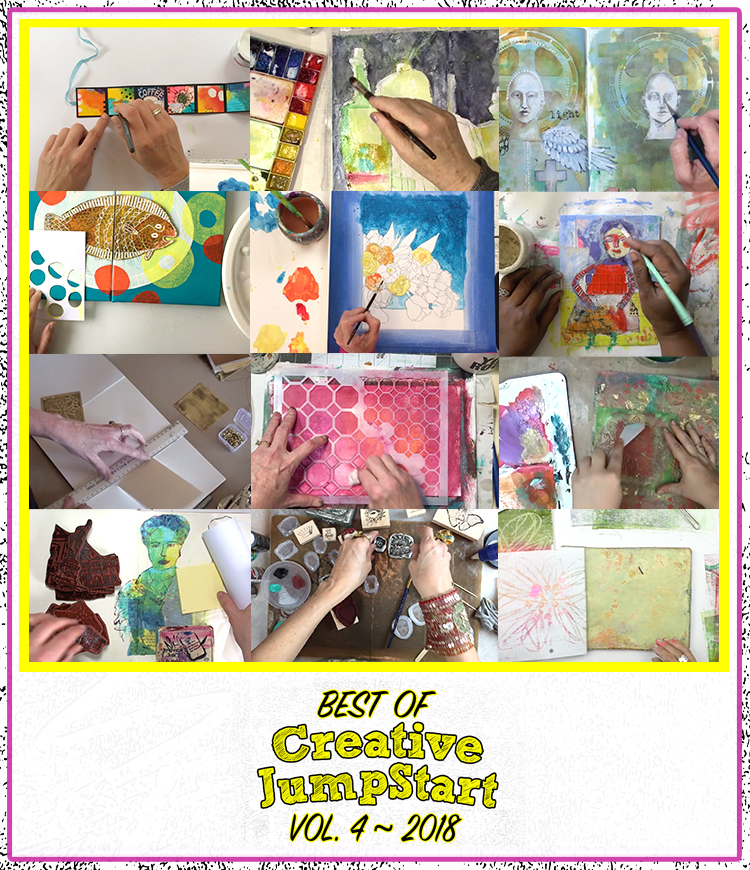 And if you haven't yet, you can still sign up for Best of CJS Vol.1 with videos from 2014 and 2015, Best of CJS Vol. 2 with videos from 2016, and Best of CJS Vol. 3 with videos from 2017. Stay tuned for more  and enjoy Jumping with us again :)