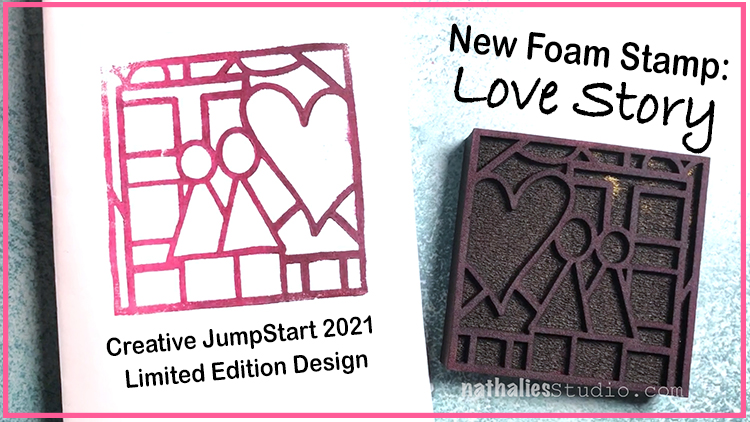 Exciting news! I've designed a Limited Edition Foam Stamp for Creative JumpStart 2021 Storyteller edition called Love Story. It represents my love for art and my love for all of you: my artsy community!
This stamp will only be available for purchase through December 2021 so grab yours HERE, and if you haven't signed up for CJS21 yet, do that HERE so you can access a quick tutorial up in the CJS21 classroom. It shows you three new techniques to use this stamp.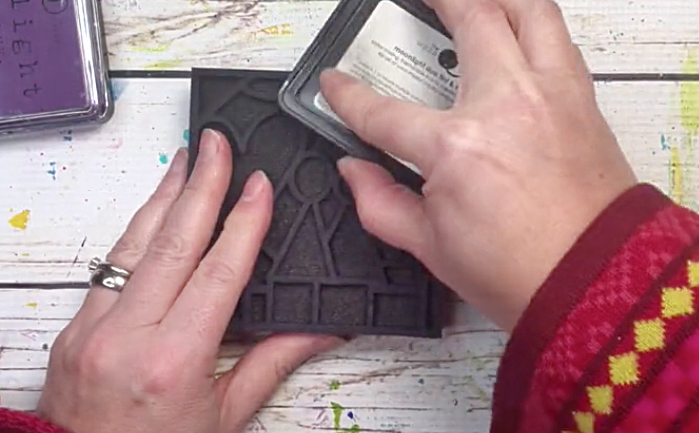 In the tutorial, I show you how to create the world's easiest accordion fold book (using just some extra envelopes I had laying around) and three stamping techniques to help you use your imagination and tell YOUR Love Story.
Love Story is only available for a limited run so hurry into the shop.
And if you haven't signed up for Creative JumpStart 2021 yet, there is still time to do that too – check it out here, and get access to the Love Story tutorial.