Are you in with me for the Foam-Stampflier Challenge to make the most of your Foam Stamps? Here are the first two days: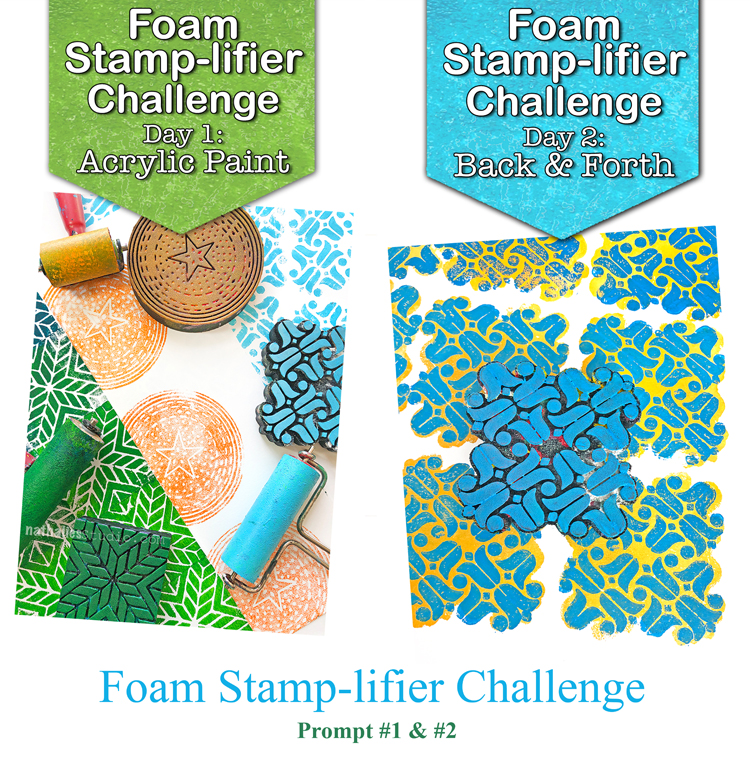 Day 1 – Acrylic Paint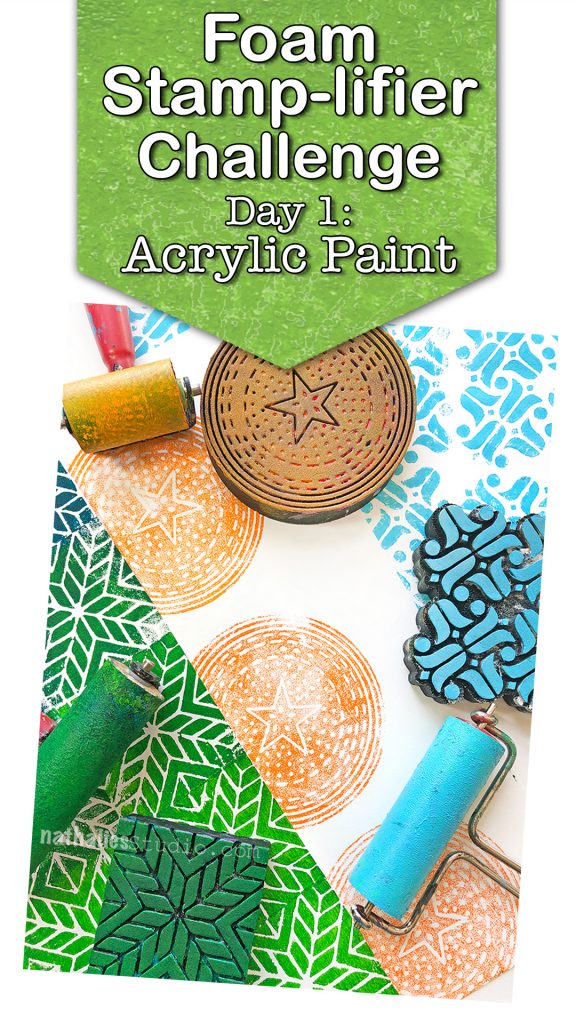 Yeahhh easy one- but hey- the reason why I am so in Love with foam stamps. I do love acrylic paint and I do love stamps. I usually just roll out some acrylic paint on a palette with a rubber brayer.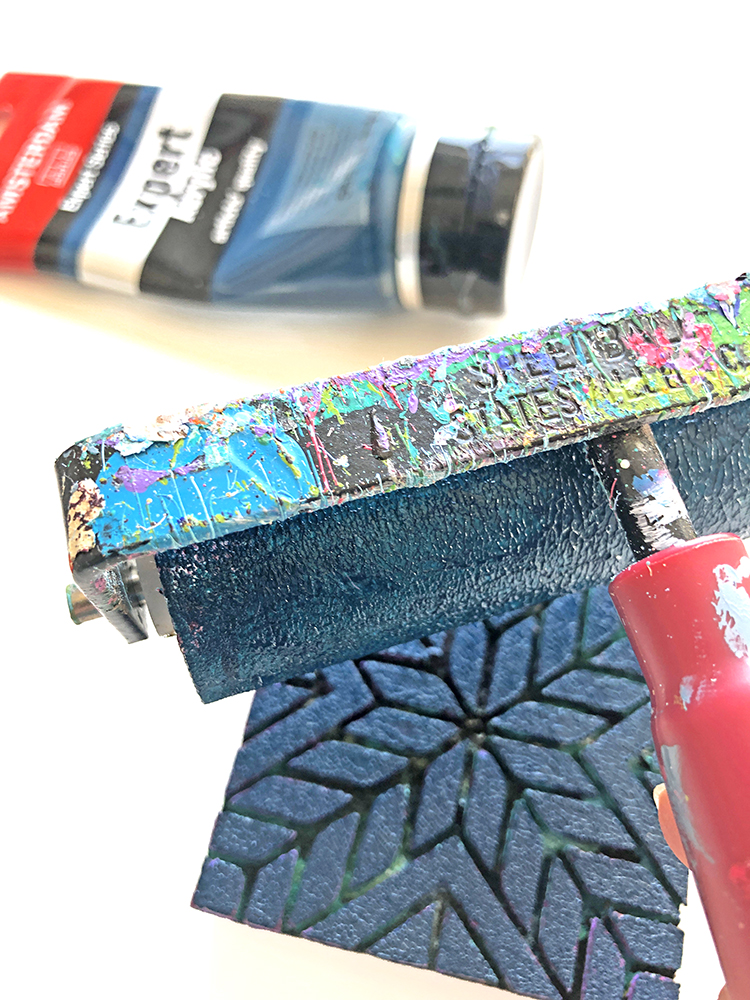 Making sure I cover the whole role of the brayer with my paint. I then transfer the paint on my brayer onto my foam stamp making sure that I cover the whole design evenly.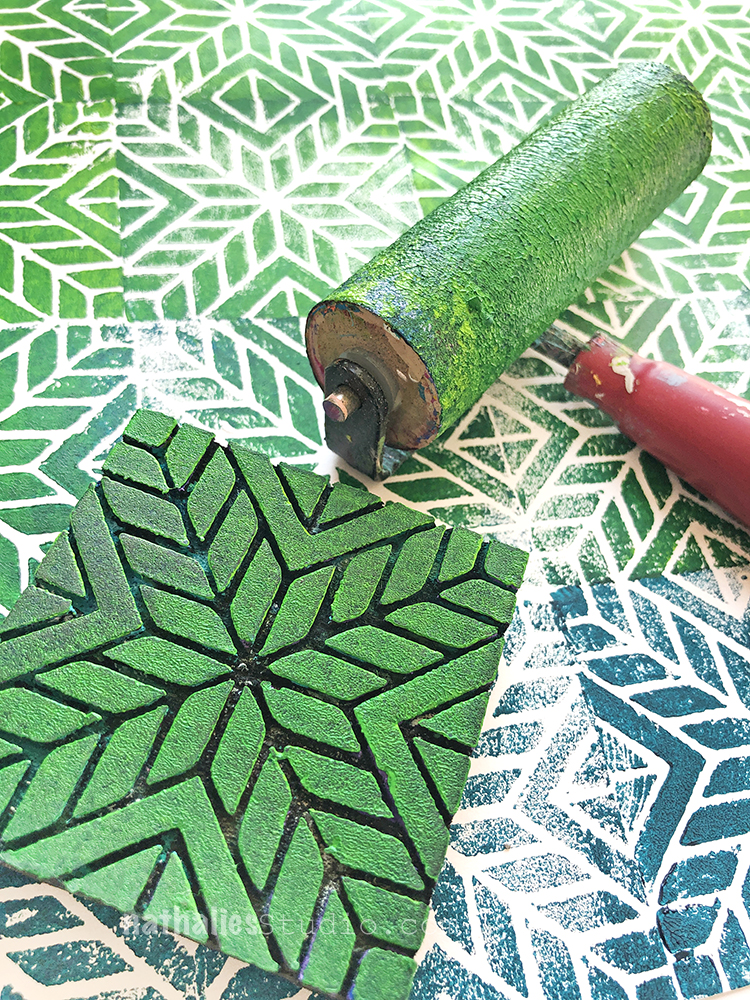 And then I start stamping.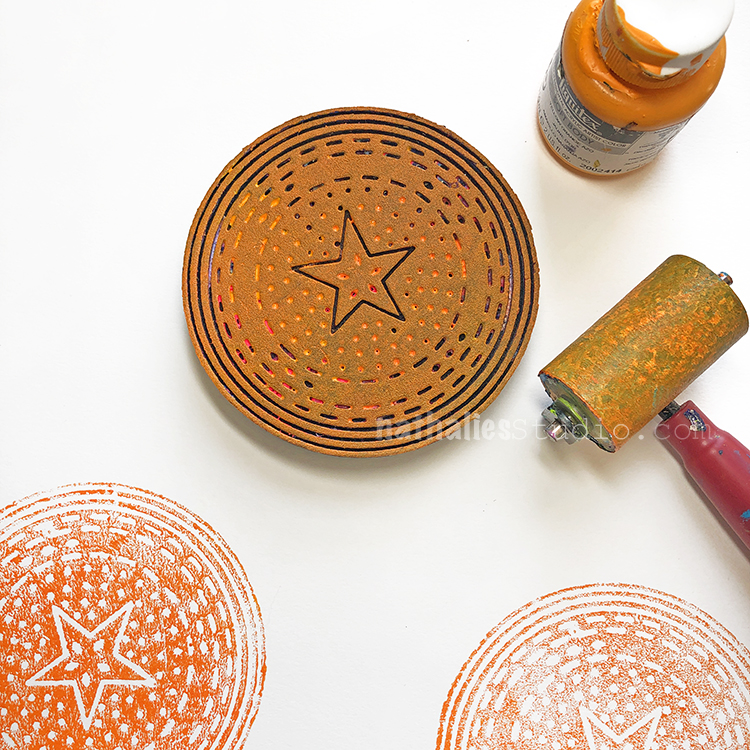 I love the texture that the foam stamps due to their softness create with the paint and that not every single image is the exact same.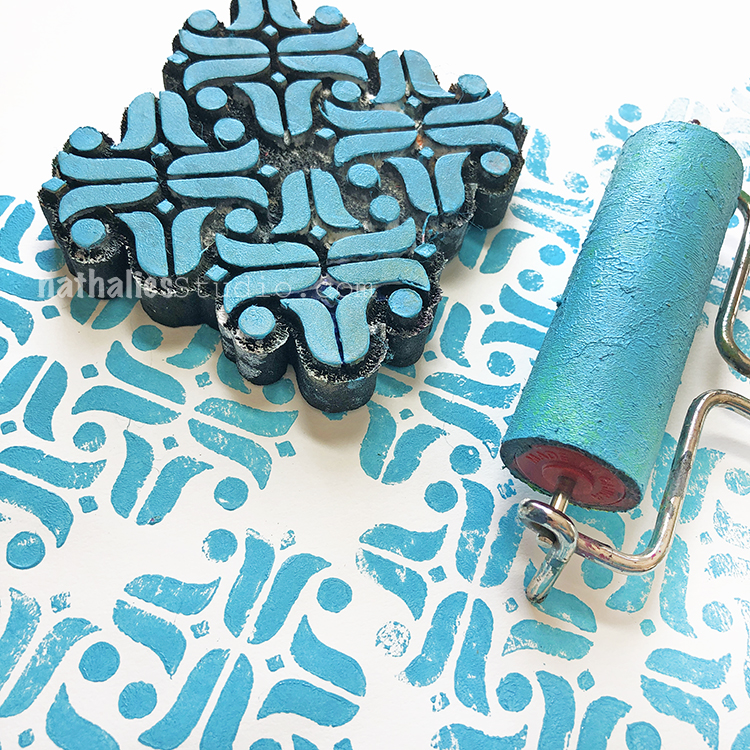 Now do I clean my foam stamps? Nope …I gave up. But do I recommend for you to clean them? Yep :)Here is a little video where I talk about it. But in short:  Just rinse them under some water – in between steps "park them on a piece of wet cloth a or a moist baby wipe and if you want to a be a bit more thorough, use a super soft veggie brush. Why? you ask! Fair question, well you know they are foam stamps and they can be amplified in so many ways do to their softness and structure but if you just keep adding acrylic paint on top over and over again and gunk them up with basicially sheets of plastic, the get harder and harder and loose they properties of a foam stamp. It also gets harder to stamp good images as they "smoosh" easier over the paper if they are covered with acrylic paint. But …hey up to you – you are the Boss Applesauce!
Day 2 – Back & Forth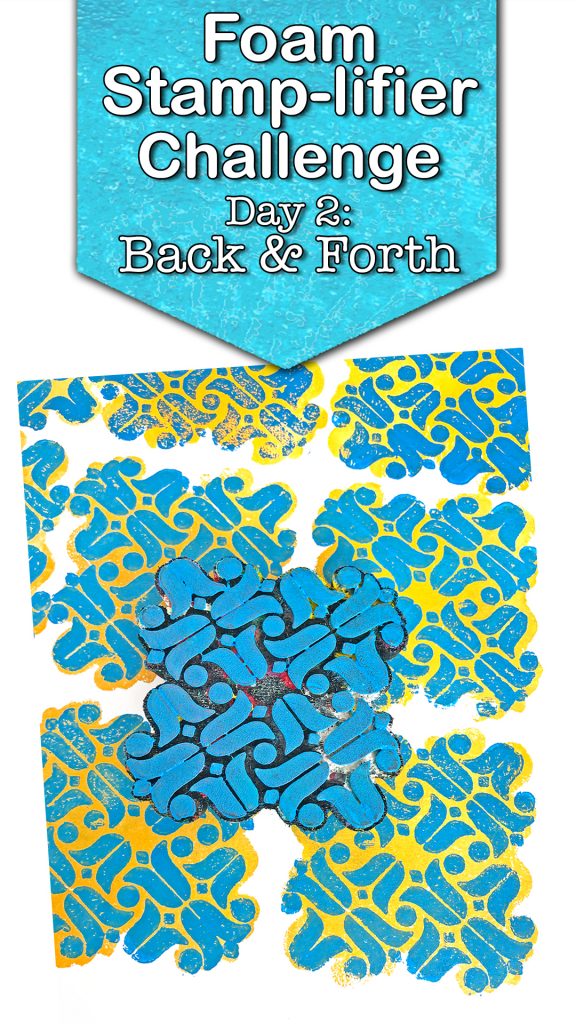 I love to amplify my Foam Stamps by also using the backs of the stamps.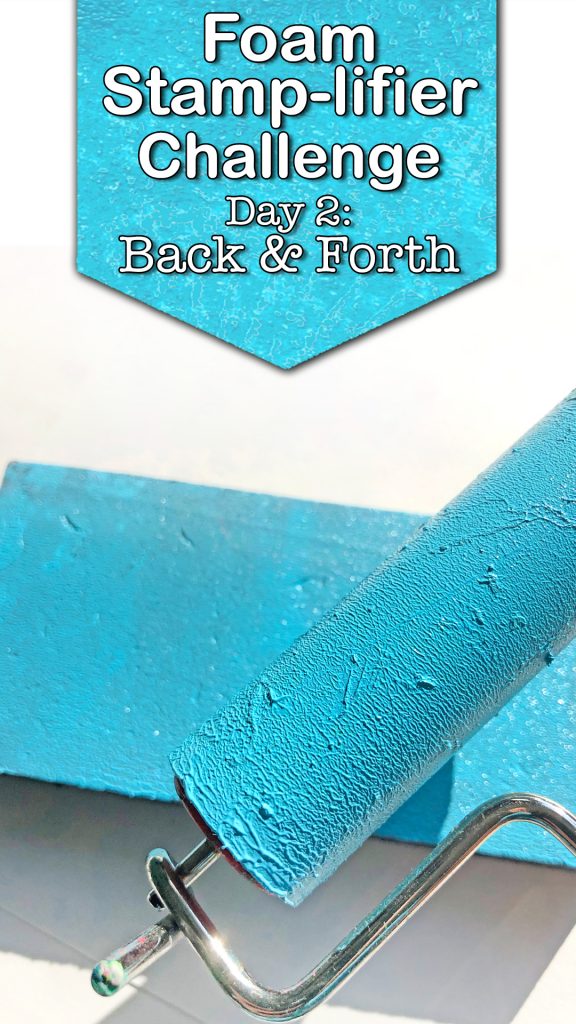 I apply the acrylic paint to the solid back side of the stamp – often choosing a nice corresponding color –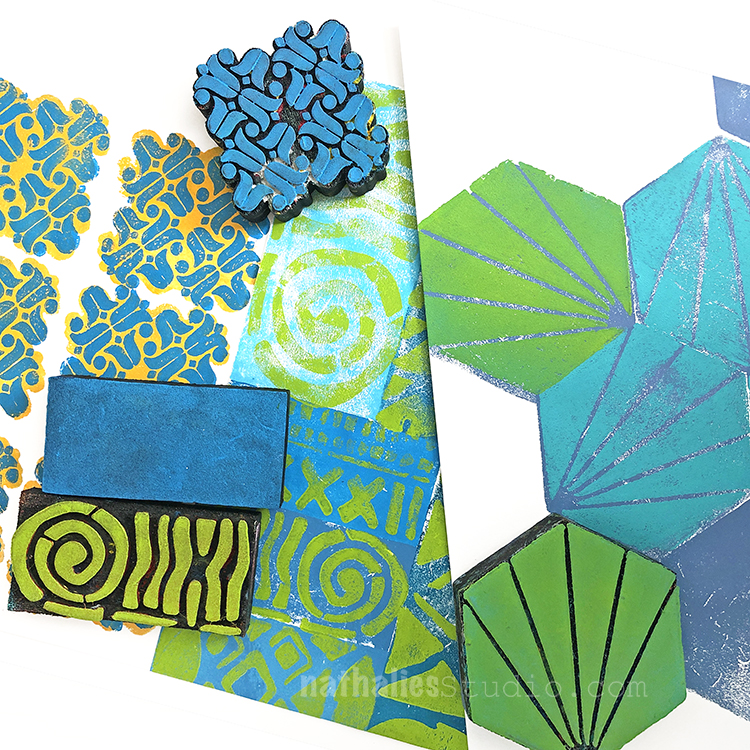 stamp and then flip the stamp to the pattern side, apply the paint there and stamp over the previously solid stamped shape.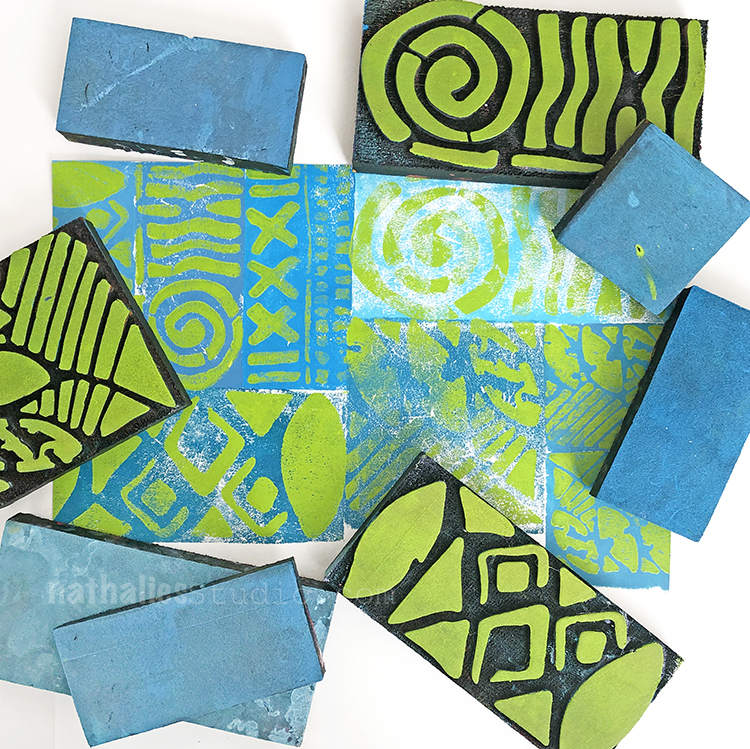 This works with all the rectangles, squares,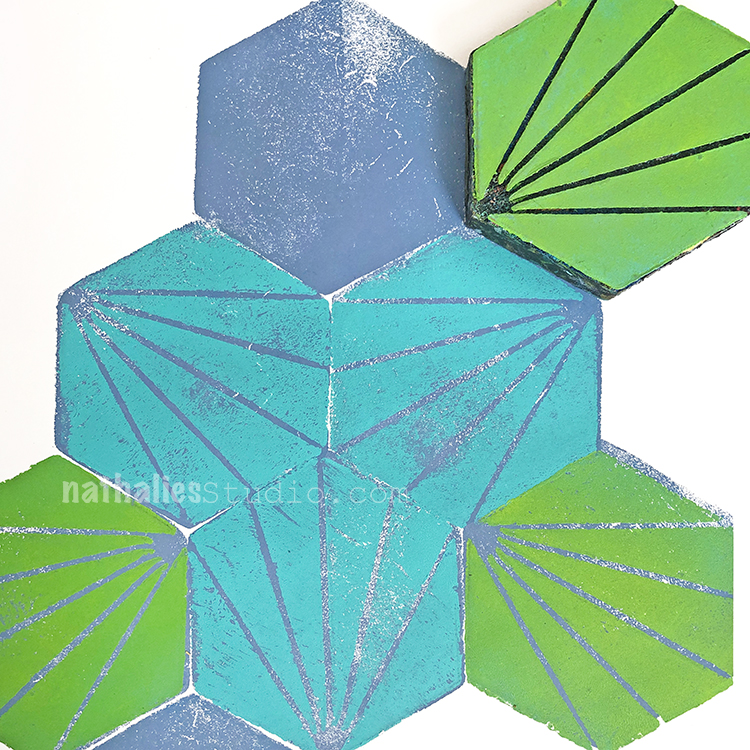 hexagons but even with other shapes like the oddly shaped Amsterdam Stamp as long as the shape is symmetric.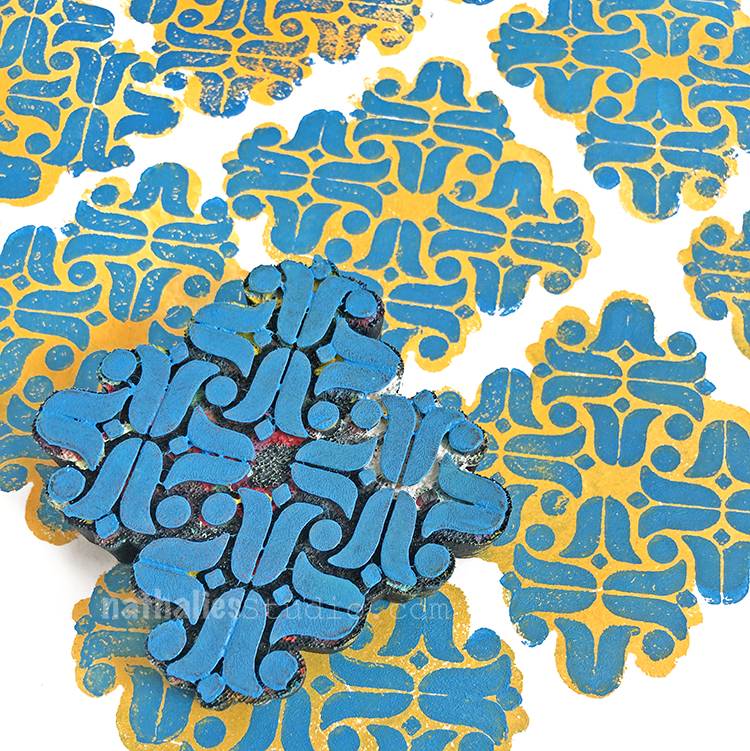 Here are the Foam Stamps that I used in the prompts: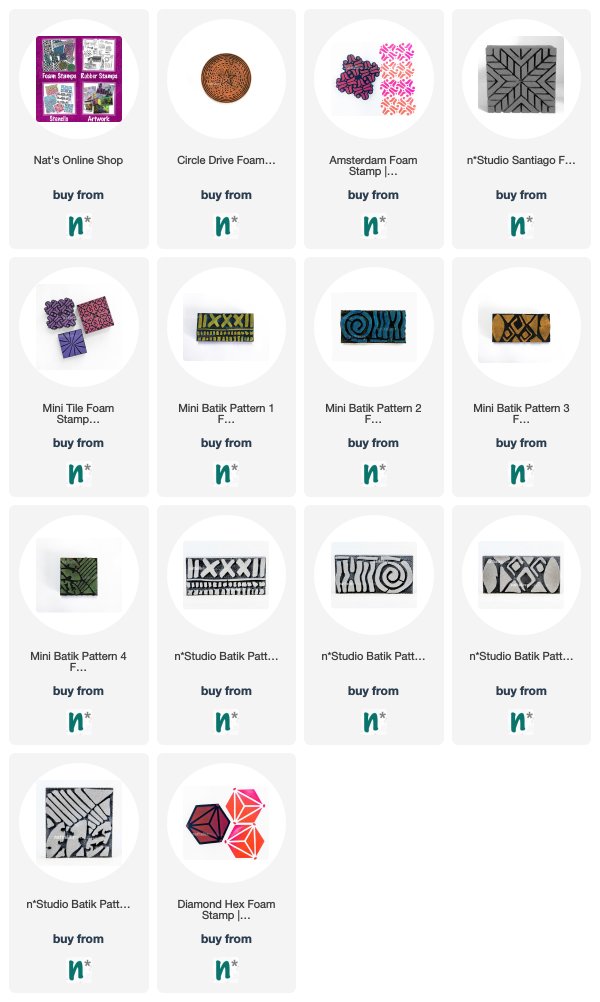 Have you missed the prompt sheet? Here you go – I hope you will play along: