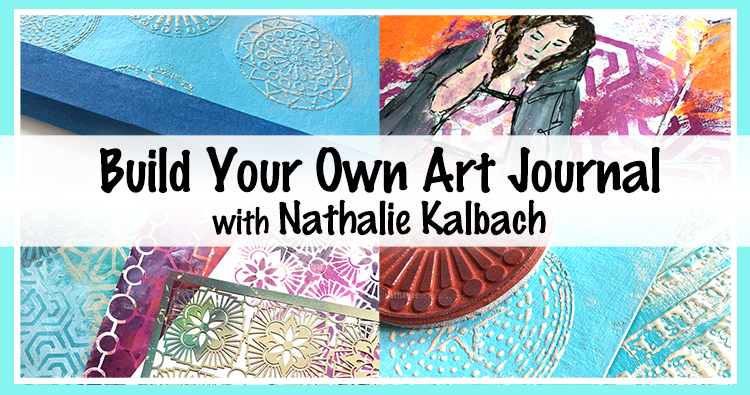 Today my newest Online Workshop goes on sale: BYO Art Journal! That stands for Build Your Own Art Journal just in case you were wondering :)
I will show you step by step how to build your very own art journal. I actually make a lot of my own art journals using this method! What will you get? You will learn how to make some patterned background pages for within and one-of-a-kind covers for the outside. Then you'll learn a versatile book binding technique to pull everything together. Finally we'll discuss various creative methods for finishing up your pages. If you have always wanted to create a custom art journal instead of buying the same off-the-shelf one that everybody else has, this is the workshop for you!
You will get 6 downloadable video lessons – approximately 1.5hours of content!!! You can find all the details for BYO Art Journal HERE.
Watch the promo video to learn more:
Early Bird Offer: Sign up NOW through Monday, October 1st at 11:59pm EST and save $10. That means BYO Art Journal can be yours for $49USD! On 10/2/2018 the workshop will return to it's regular price of $59USD.
The workshop begins Monday, October 1st with the first lesson and additional lessons will be uploaded every Monday and Thursday. You can follow along with us or work at your own pace as lessons are up. I will pop into the classroom comments section daily while the lessons are going up to answer your questions. And at the end we will have an online gallery where you can share YOUR new art journals :) Throughout we'll be sharing stuff online using #byoaj
Join us and create an art journal that is just as unique as the artwork within.