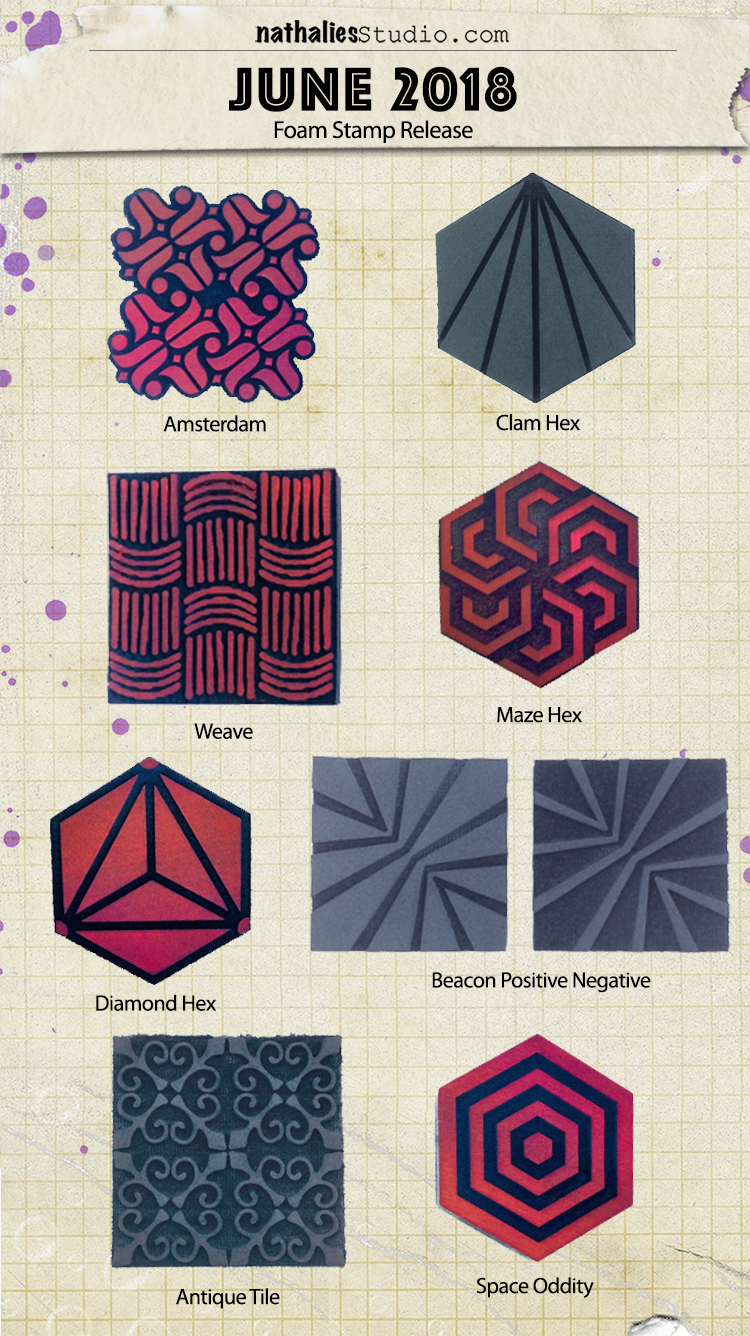 I am so excited about my new ArtFoamies Foam Stamps. They can be used with acrylic paint, ink and other paint media on paper, canvas, wood and other surfaces. Are you ready for some samples?
Let's start with my new Hexagon shapes.
Clam Hex – This stamp is inspired by the simple beauty of a clam shell. With the versatile hex shape you can tile it up in a bunch of different ways, depending on how you orient the markings, and create different fields of pattern. Backgrounds, layers, focal points and more are possible.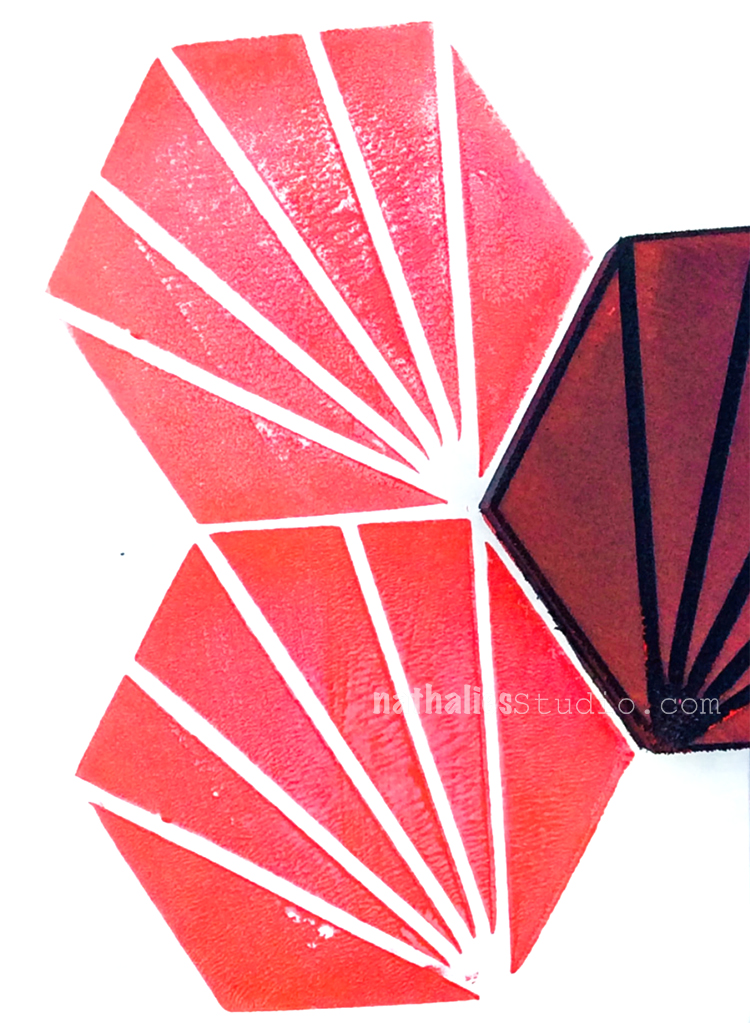 Here is an art journal page using the Clam Hex alternating the direction of the stamp up and down.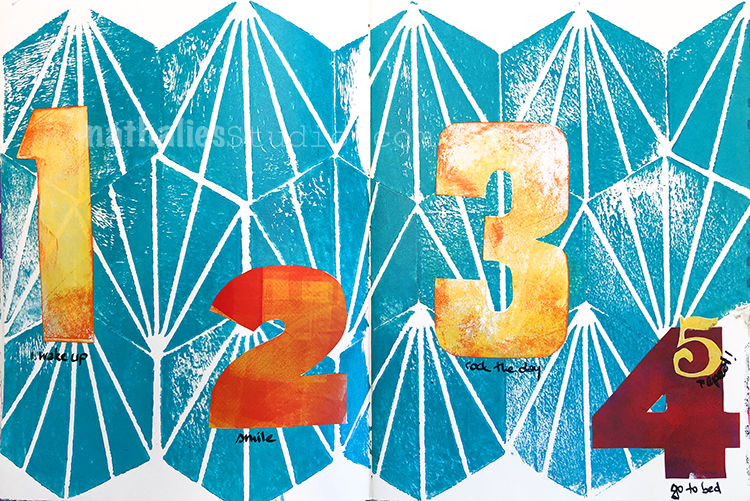 The many possibilities of this stamp actually makes my head spin- I will go into details about those in the next couple weeks for sure :)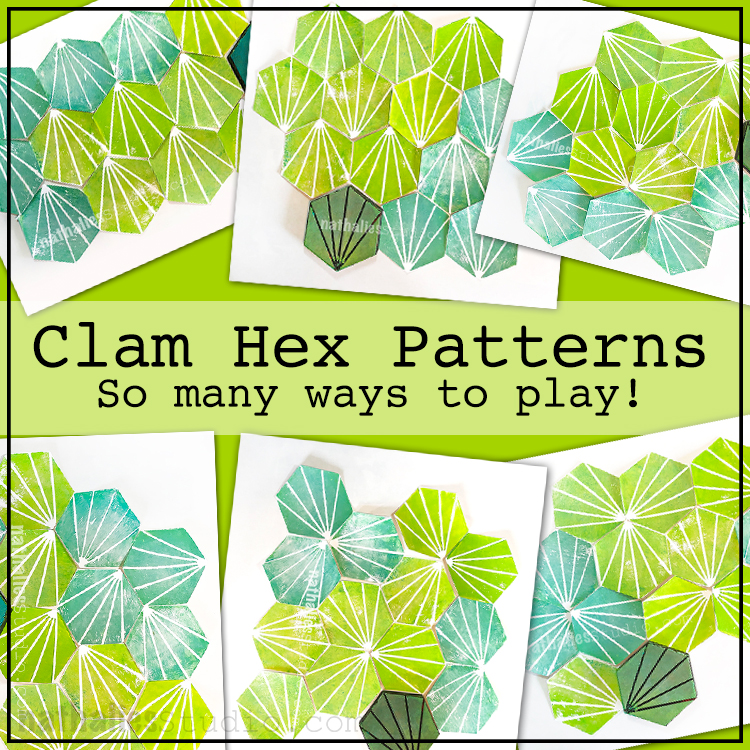 Space Oddity is inspired by none other than the amazingly talented David Bowie and the utterly unique and otherworldly places he transported us to through his music, style, and many personae. Look deep into this hex shaped design and begin your own creative journey. Designed with radial symmetry, you can tile this baby up and create an entire field of op art hex shapes. Backgrounds, layers, focal points and more are your destiny.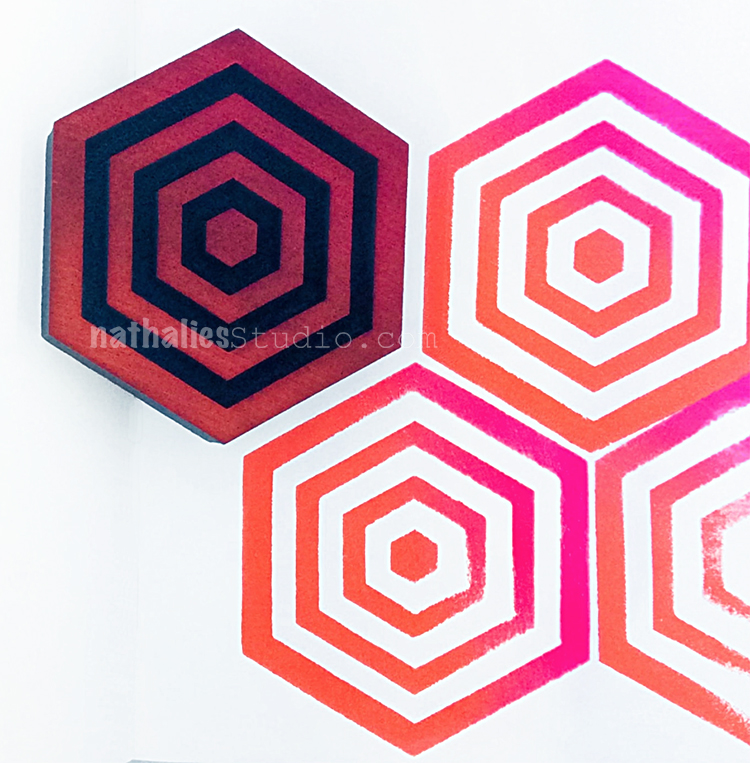 Here is an art journal spread with this puppy :)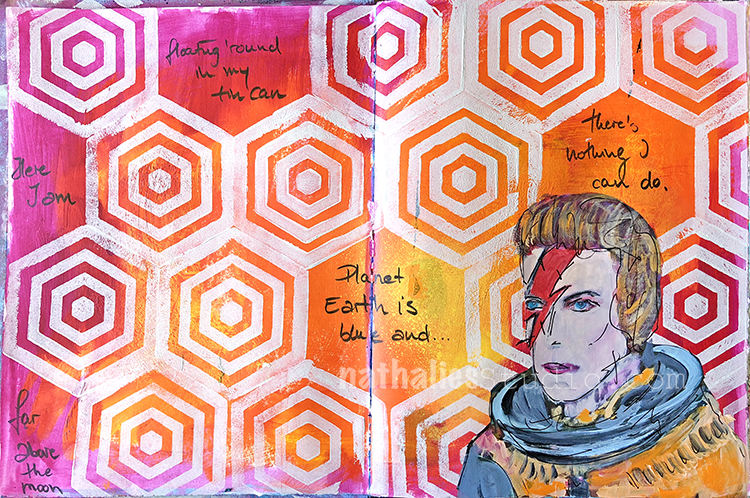 This stamp makes me so happy :)
Maze Hex – This hex style foam stamp has a radial design that can be interpreted in so many ways.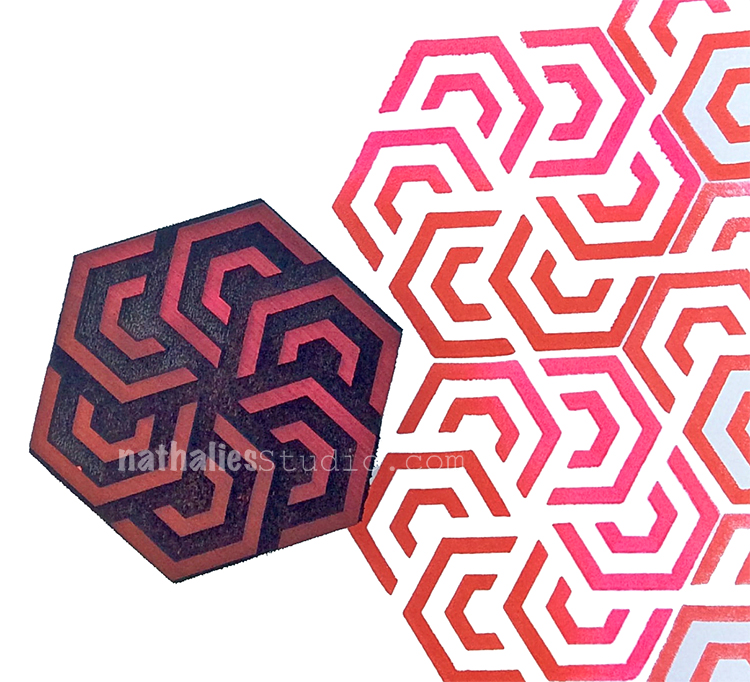 Maybe you see a flower in its design? Maybe the winding pathways of a maze? How about the motion of a spinning piece of machinery?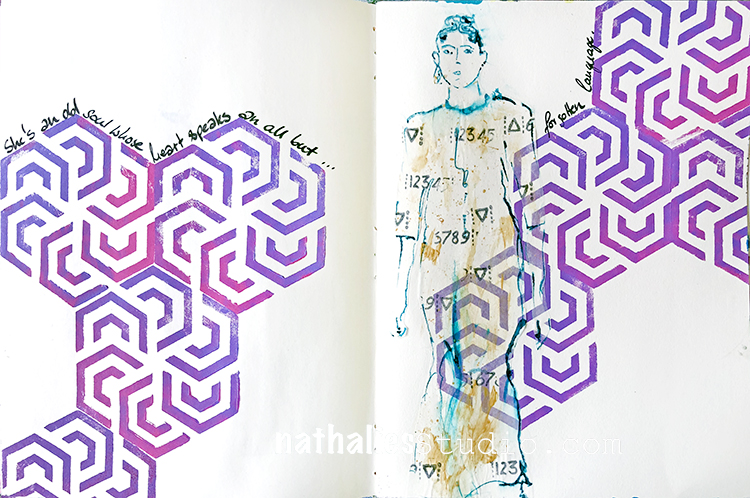 Your choice ;) Use the Maze Hex on its own as a hypnotic focal point or tile it up to create a field of flowers background.
Diamond Hex– This stamp is inspired by the geometry of a faceted stone.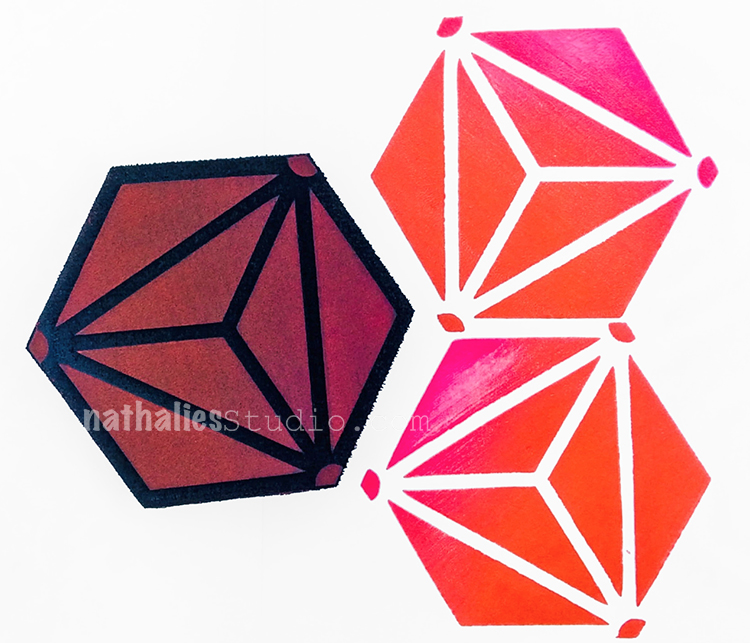 You can create fields of interesting patterns by repeating this pared down and modern interpretation.
Rotating the design as you go will give you additional variations to the field. Backgrounds, layers, focal points – yes, yes, and yes! Remember: "Diamonds are a girl's best friend" LOL
did I get you hooked on those hexagon stamps yet?
But wait there is more ;)
Beacon Positive and Negative – set with two stamps, inspired by the gorgeous Art Deco era buildings known as The Beacon in Jersey City.  These towers sit on a hilltop not far from where I live, and can be seen from miles around in the night sky.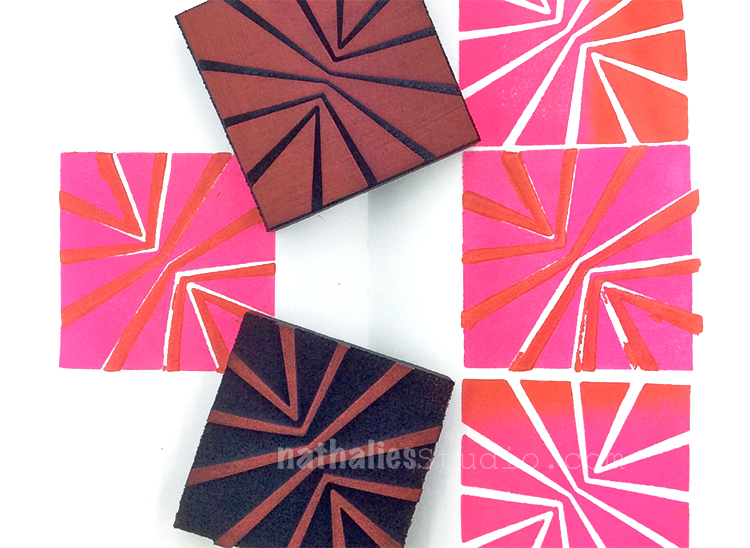 Just as a beacon guides travelers on their way and provides safe passage to ships in the night, these stamps offers a radial, starburst style design to call attention to your art, mixed media projects, and art journal pages.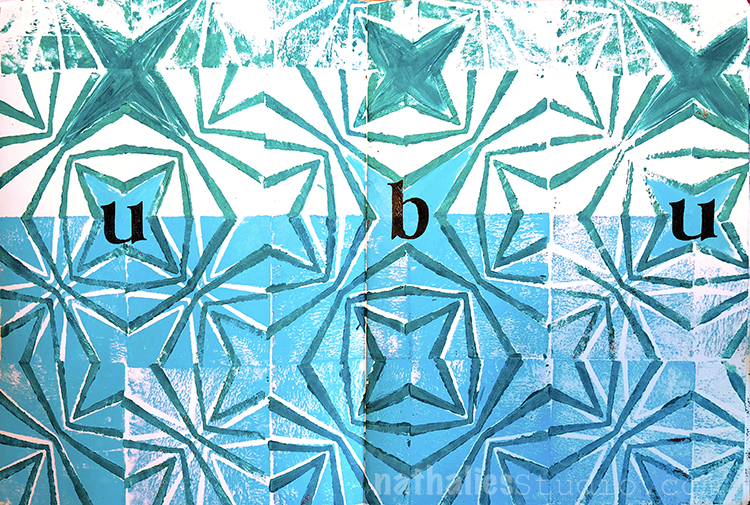 Use the positive and negative stamps as single designs or together for a unique layering effect.
Weave – was inspired by the simple, visual rhythm of woven fabric.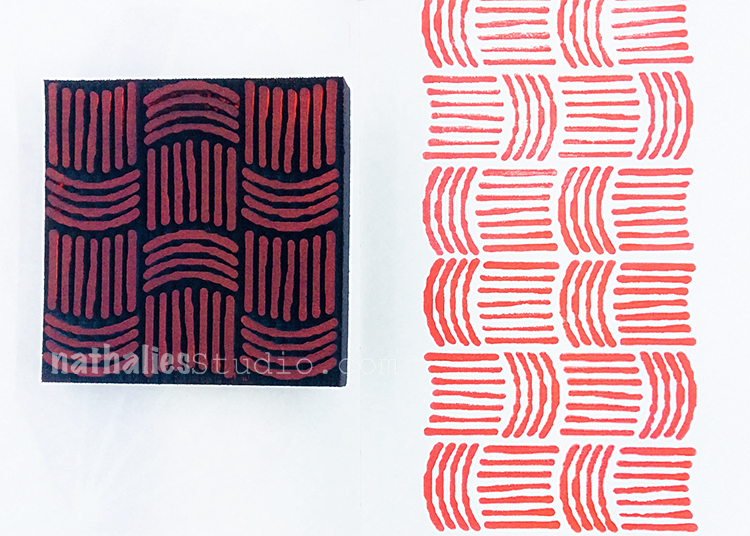 The repeating design is great for stamping multiple times to create continuous patterned backgrounds. Where? In your artwork, mixed media projects, block printing, art journal, fabric and textile projects, on your gelli plate, and wherever you CREATE!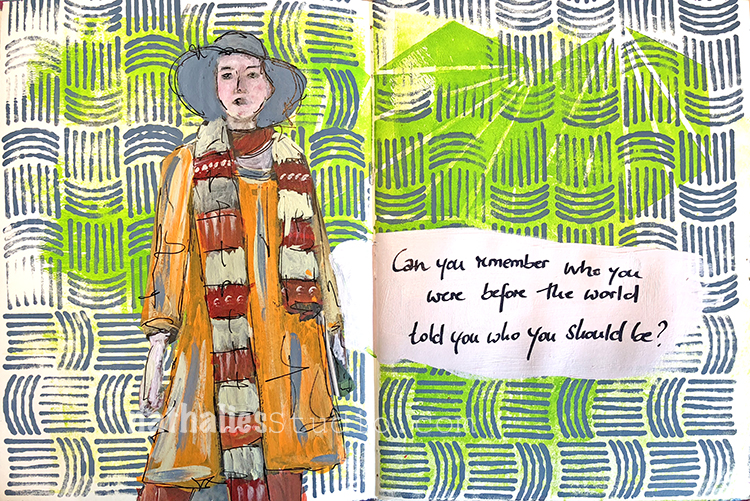 I love it, simple yet pretty cool.
Antique Tile – was inspired by the beautiful wrought iron balconies, gates, and fences known as "Iron Lace" in and around the city of New Orleans.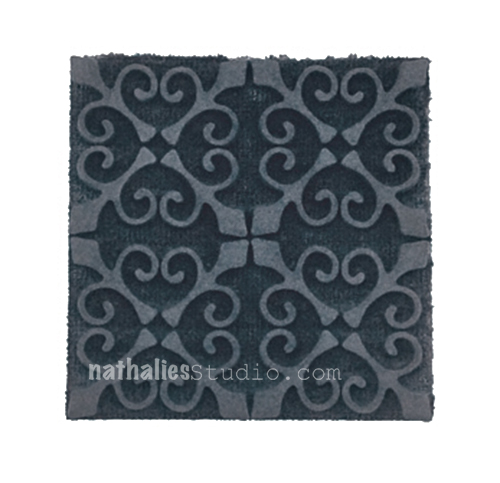 Add a bit of Antique Victorian style, old world Spanish tradition, or French Creole flair with this pattern.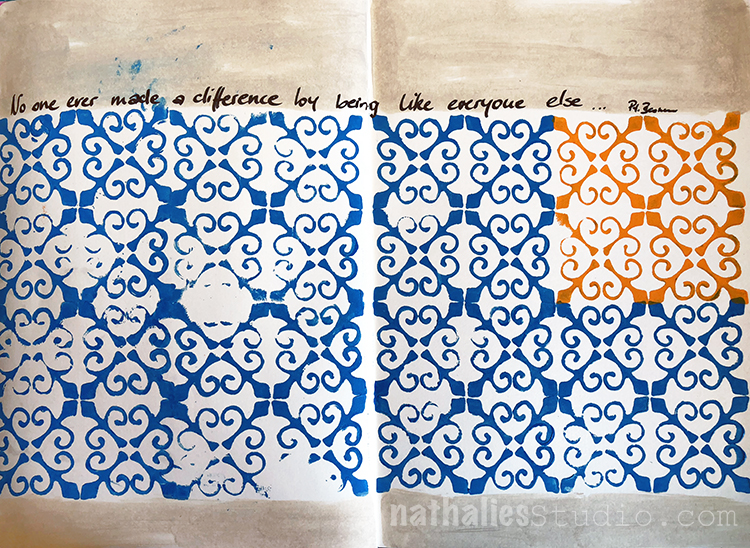 The ornate design of this one is perfect for layering or creating intricate backgrounds in your artwork, mixed media projects, block printing, in your art journal, etc.
And last but not least…
Amsterdam – was inspired by the beautiful and progressive city of Amsterdam.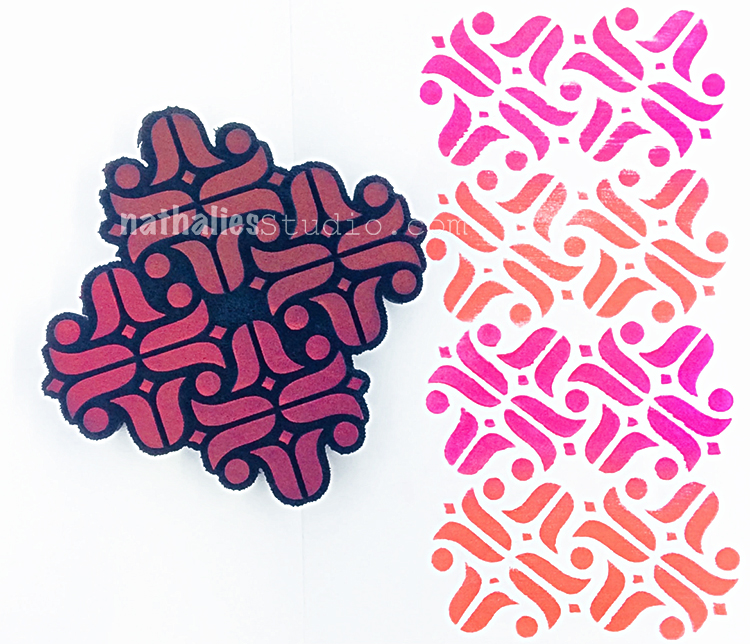 Traveling to Amsterdam I always enjoy the lush markets overflowing with bundles of tulips and flowers, and the old and new architectural styles living side-by-side.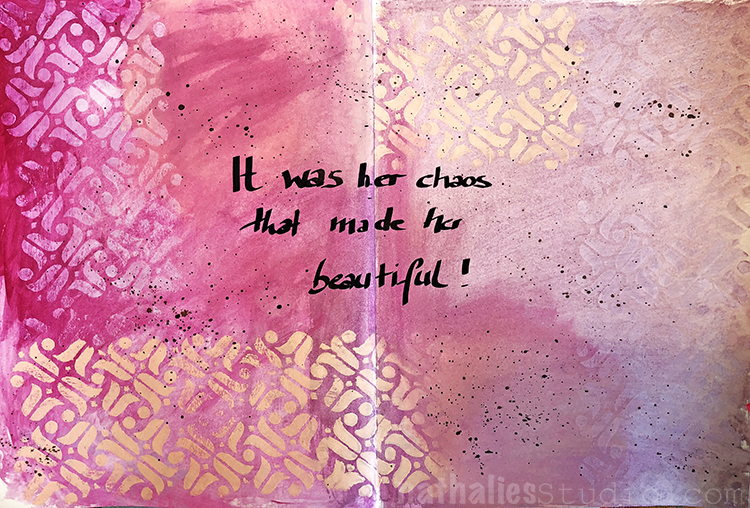 and that is it for now :) All of the designs are in the store now and ready to be shipped out :)
---
But… WAIT …..WAIT…..
Do you want to win the new stamps? I am giving away to one lucky winner a nice package of ALL the new stamps!
UPDATE: This contest is closed. Congratulations to our winner Nancy Faulls!!!
Here is how you can win:
Comment on this blog post which of the new stamps is your favorite.  You can can actually get another entry if you
join me at my Facebook Live event today starting at 4pm EST here and share the recorded video afterwards with your Facebook Followers.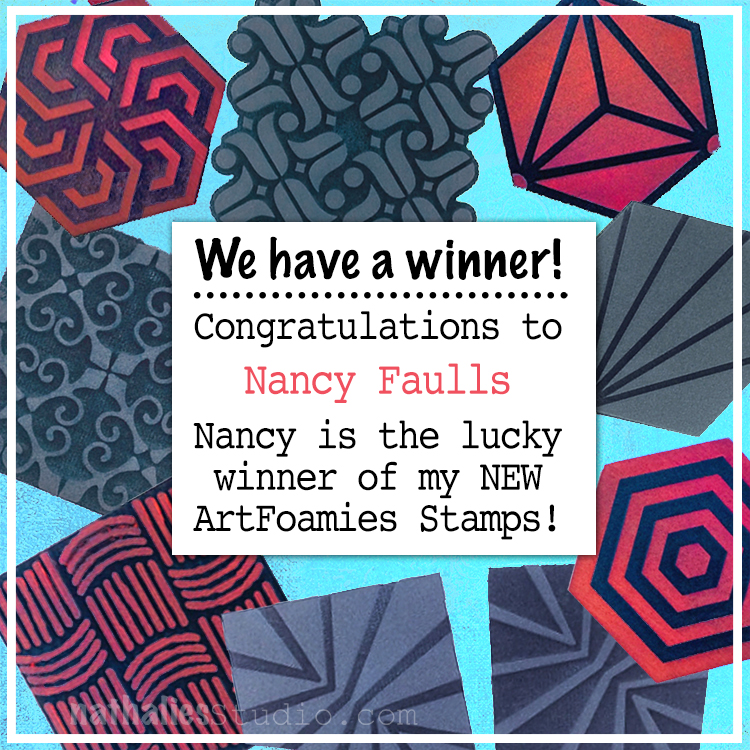 I am very happy to announce that the winner of my new foam stamps is Nancy Faulls! She will receive the full set of my 8 new designs to use in her creative projects. We'd also like to say a BIG thank you to EVERYONE who tuned into the Facebook Live event yesterday to join the fun Kaffeeklatsch we had and all those who shared that video. We also send a BIG thank you to everyone who read the blog post announcing the new stamps and who made such nice comments on there. Half of the fun of these new product reveals is getting to share my excitement for the new designs with you and hopefully inspiring you to try your own style of using them in your artmaking. You guys rock!
SaveSave