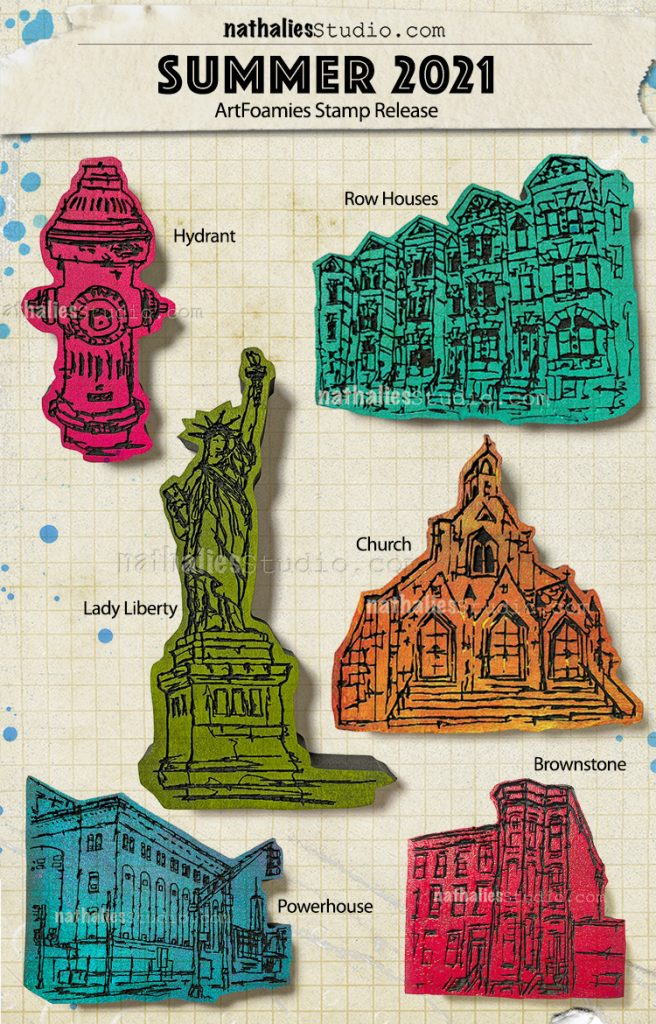 My latest ArtFoamies foam stamp designs are released today! I am excited about this grouping as some are familiar and others are newly inspired by my Stroll Through the Hood walks and paintings :)
First let me introduce some of those newbies:
First up is Row Houses – a neighborhood scene of 4 lovely houses, all lined up and full of architectural detail. This is based on my "Neo Greek to Me" painting and a spot in my neighborhood that always catches my eye.
Next up is Church – inspired by St. John's Church in my hood and my painting "Where is Tiffany" that considers the whole story behind that building.
Next we have a familiar face – Lady Liberty – from my Stroll through the Hood rubber stamps but this one is BIG and BOLD. I am already loving how it has a street art vibe to it.
Hydrant is another that first made its debut in my Stroll Through the Hood rubber stamps. It's such a fun design that I thought it'd be perfect as a BIG foam stamp too.
Powerhouse is another familiar one and this one I'm excited about because it is almost the same size as the rubber stamp version. You can use them together for an offset print. Pretty cool, eh?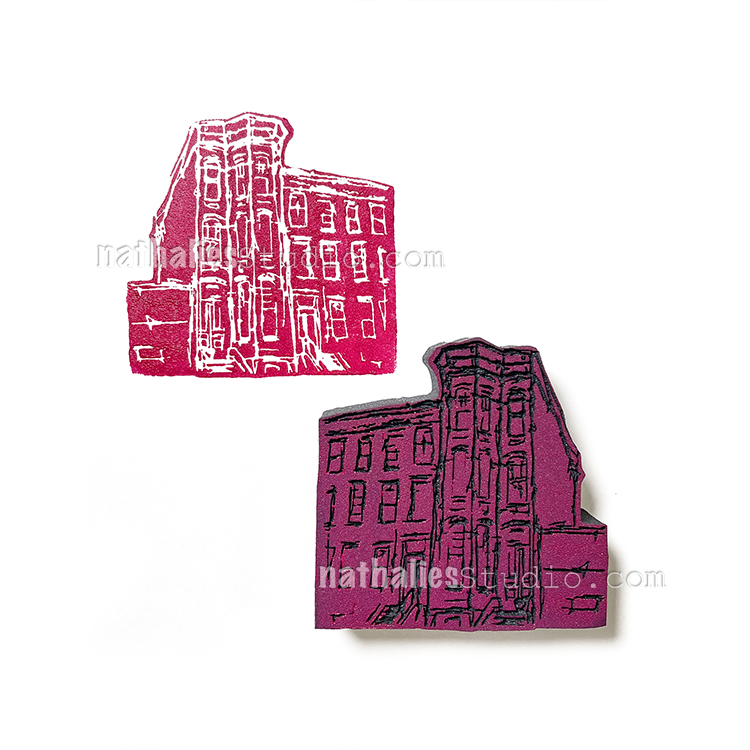 And finally, Brownstone – another favorite from the Stroll rubber stamps too and again, similar in size to the rubber stamp version so lots of layering fun is possible!
I can't wait to play more with these designs and share some of my projects. I'm digging how bold they are and am thinking about some future play date projects on other surfaces. In the meantime, I hope you check out the new foam stamps here and get inspired too!