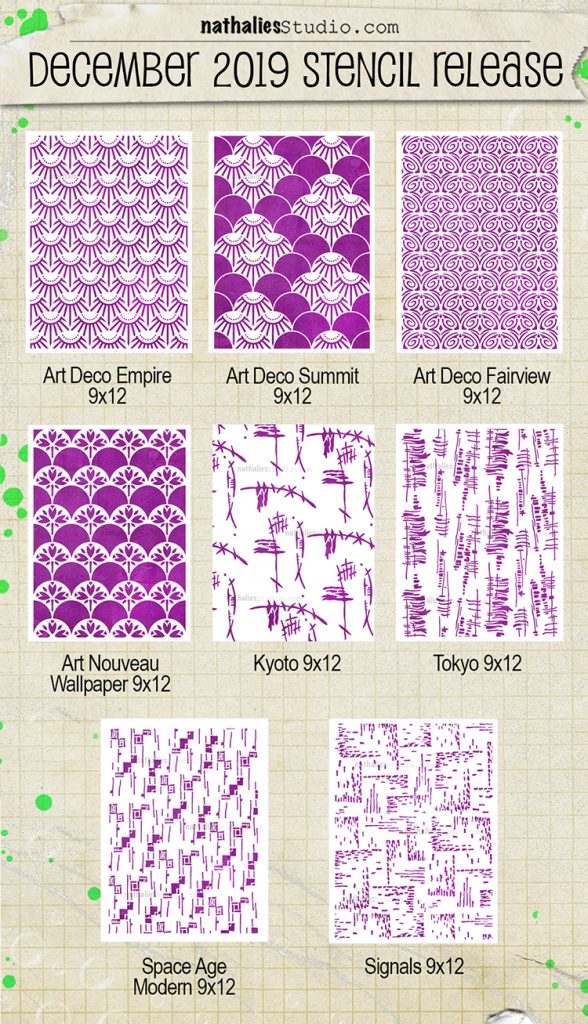 Today I am releasing 8 new stencil designs with StencilGirl Products and am very excited to share them with you! You can check them out now in my Online Shop. I've been playing with them for the past month and I just love the diversity of the group – some art deco fan stuff for you pattern lovers, abstract stuff for layering and texture, and more Mid Century motifs because we love modernism :)
Here are the new designs – hope you are as excited as I am to create with them!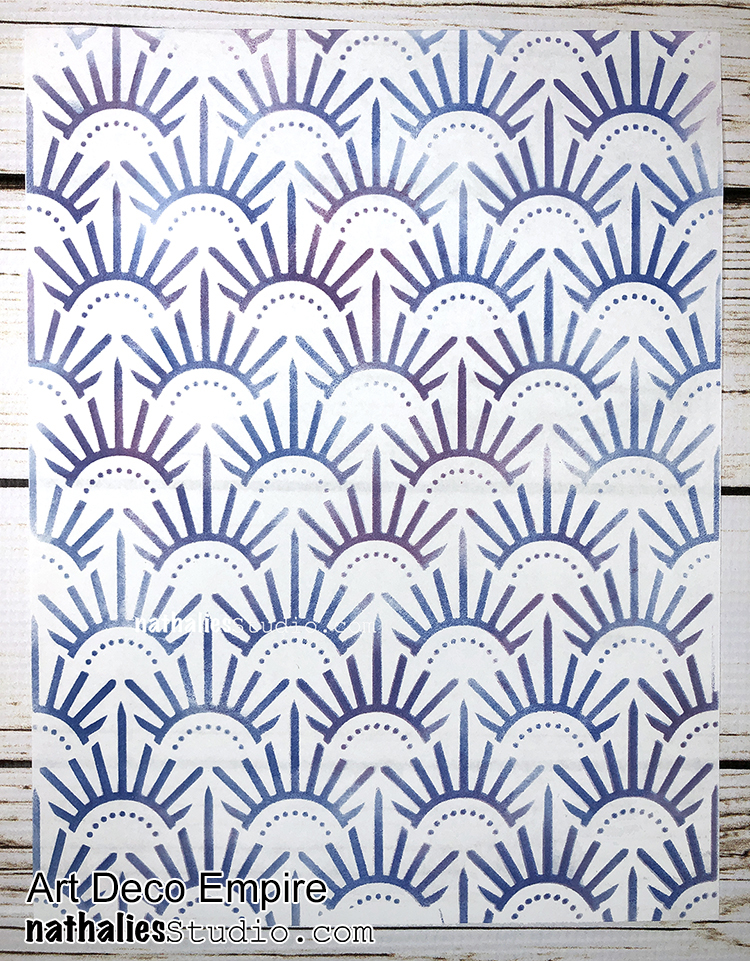 First up is Art Deco Empire – I'm showing it here oriented upside down because I think it can work either way and I love how it kind of looks like crowns here.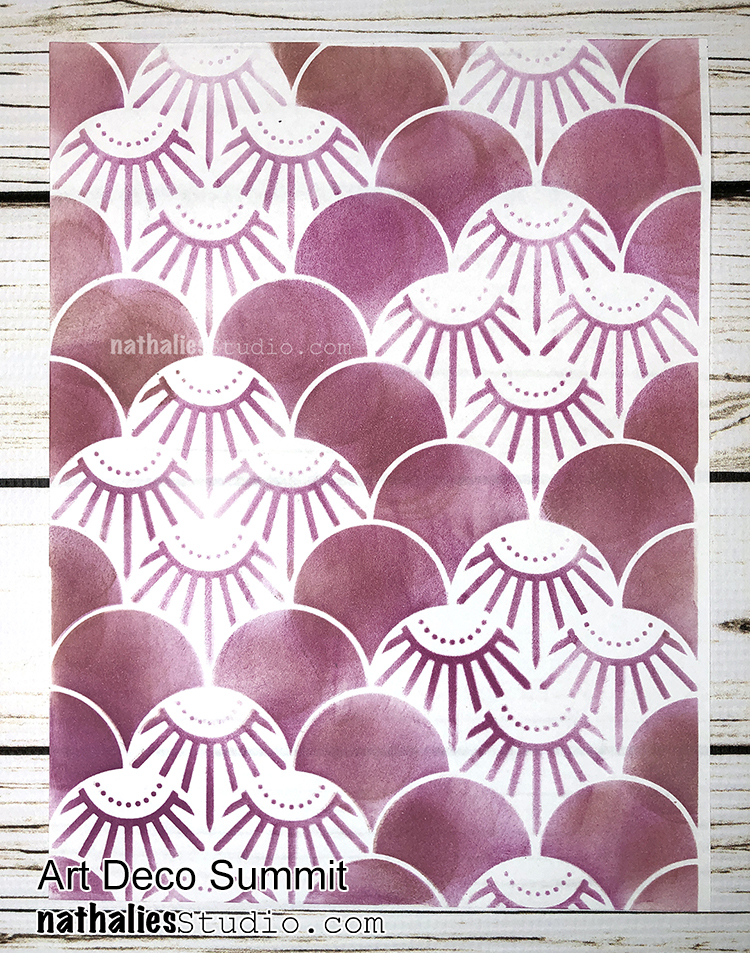 Next is Art Deco Summit – A nice mix of pattern and solid shapes that I think is perfect for creating a balance of color and open space.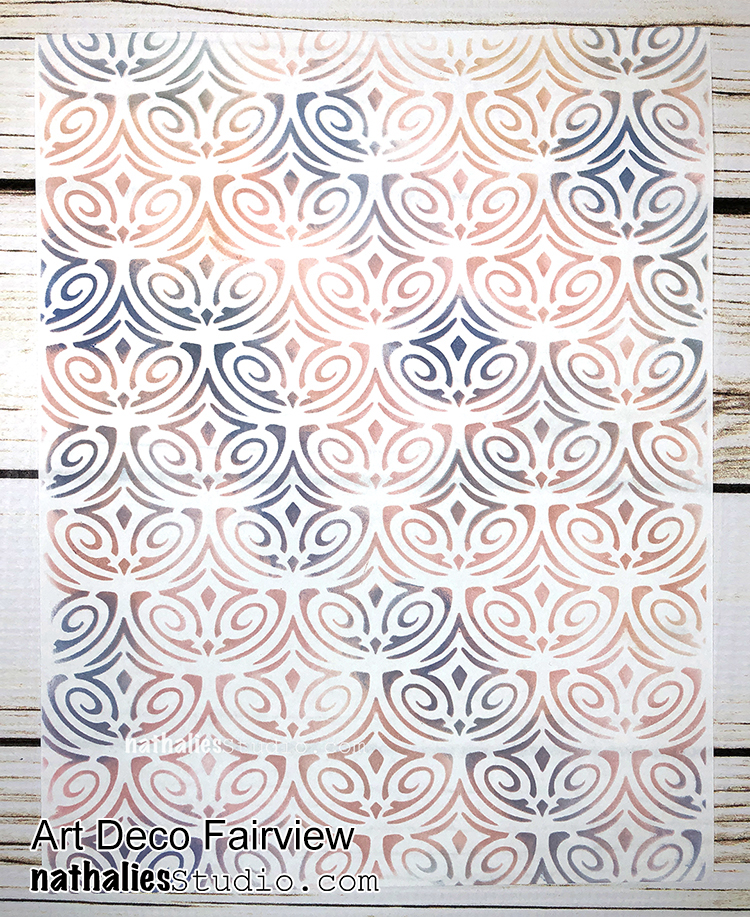 Here is Art Deco Fairview – another that I am showing here upside down to show how you can use it either way. Love this pattern.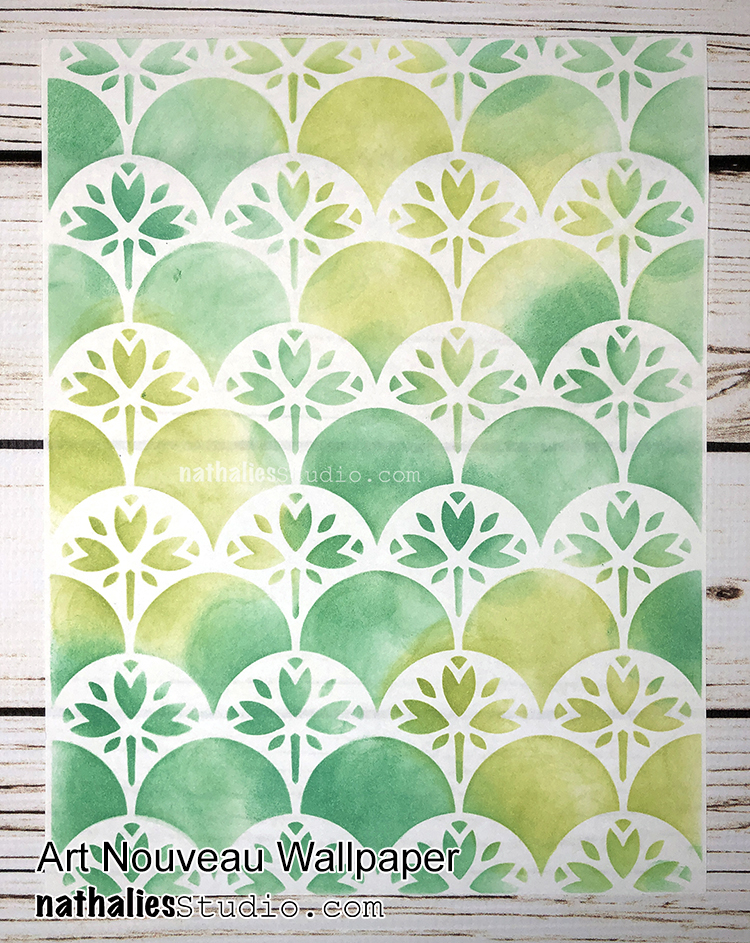 Art Nouveau Wallpaper is another that mixes pattern and solid areas so you can really play with color here.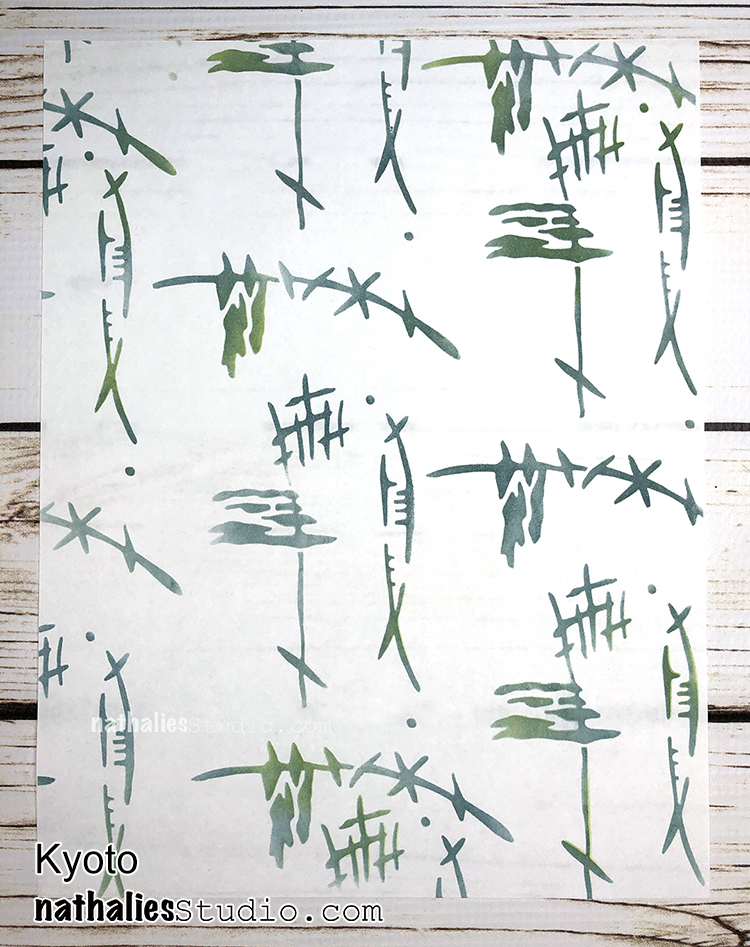 Kyoto is a fun mix of abstract marks that can oomph up your mark making in backgrounds and such.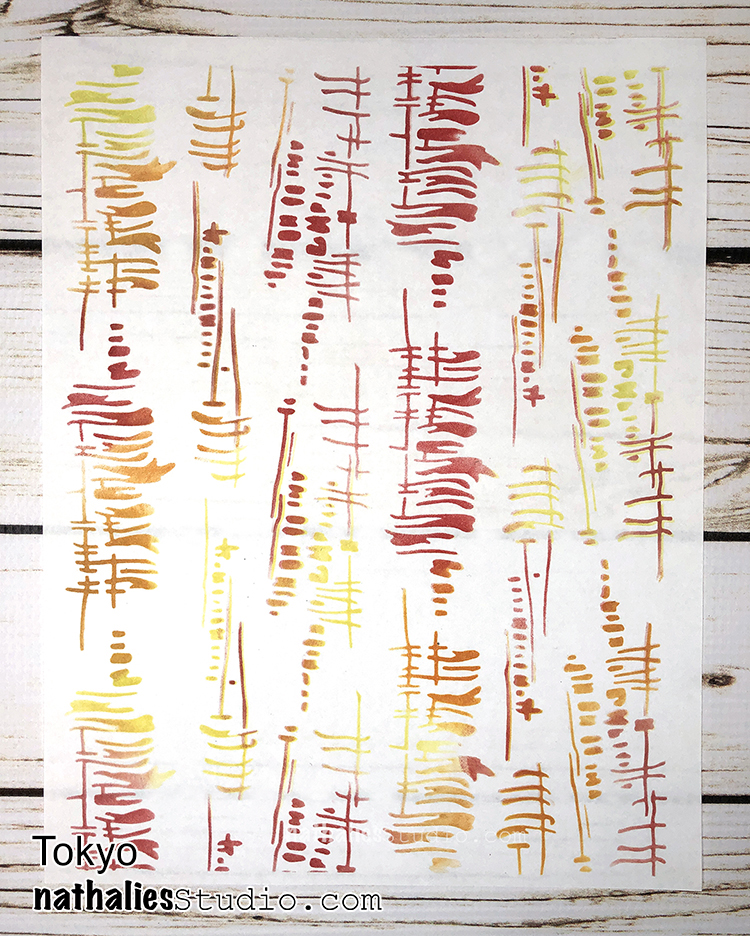 Tokyo is a more energetic field of marks and again, really awesome for backgrounds.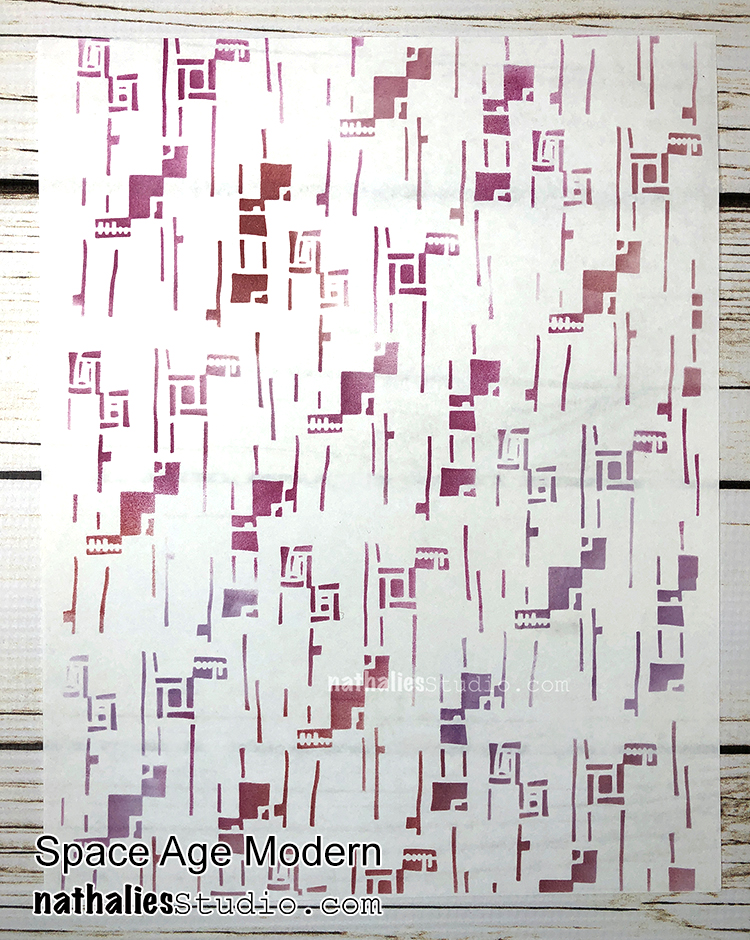 Space Age Modern is a funky cool modernist pattern that is another fav.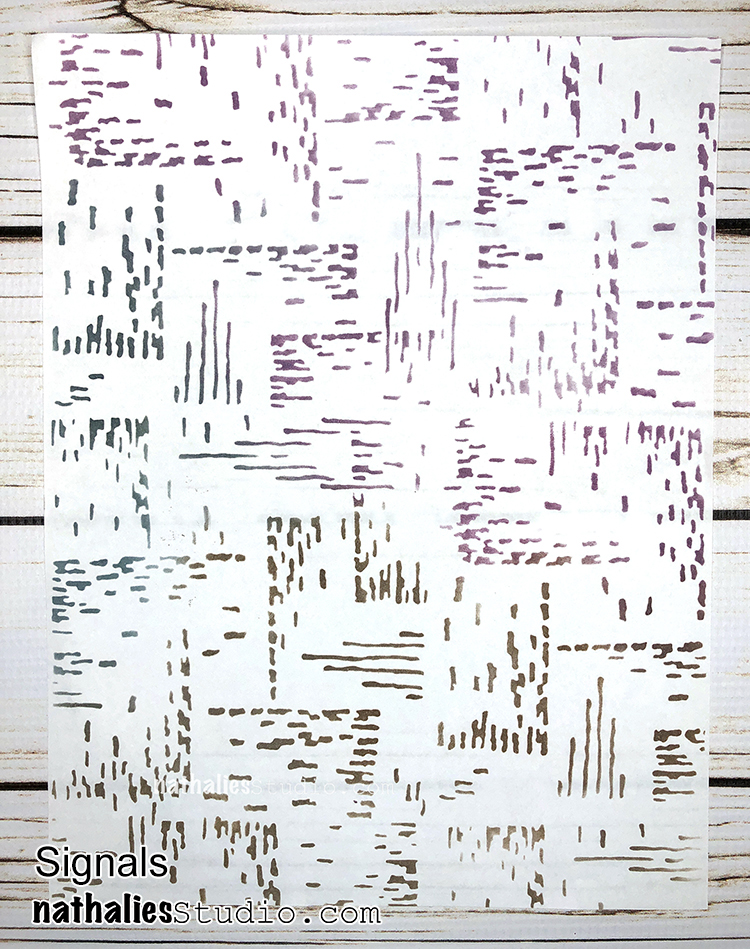 Finally we have Signals – a field of abstract pattern that is ideal for backgrounds, layering, and creating visual texture.
So I hope you take a look at all the new stencils in my shop – it is an interesting mix of styles, shapes, and patterns – something for everyone :)