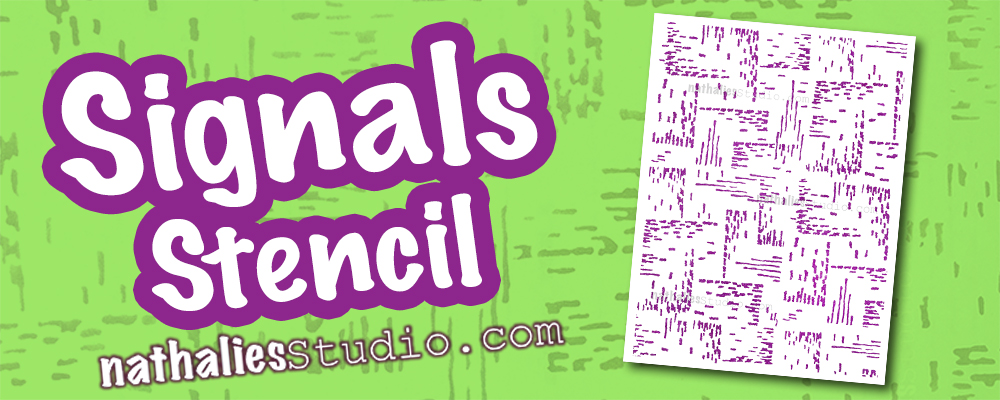 Pattern and texture are two elements of artwork that always catch my attention. If you know me, I am pretty big on using both in my own work too. I think they add so much – movement, complexity, and that little something that makes you want to look more closely. They invite the viewer in and hey, that's a good thing.
One way I add pattern and texture is through stencils and a favorite is my Signals stencil. It is definitely abstract and a little bit random too. The pattern was inspired by a vintage German roller stamp and it is just the thing for instant mark-making.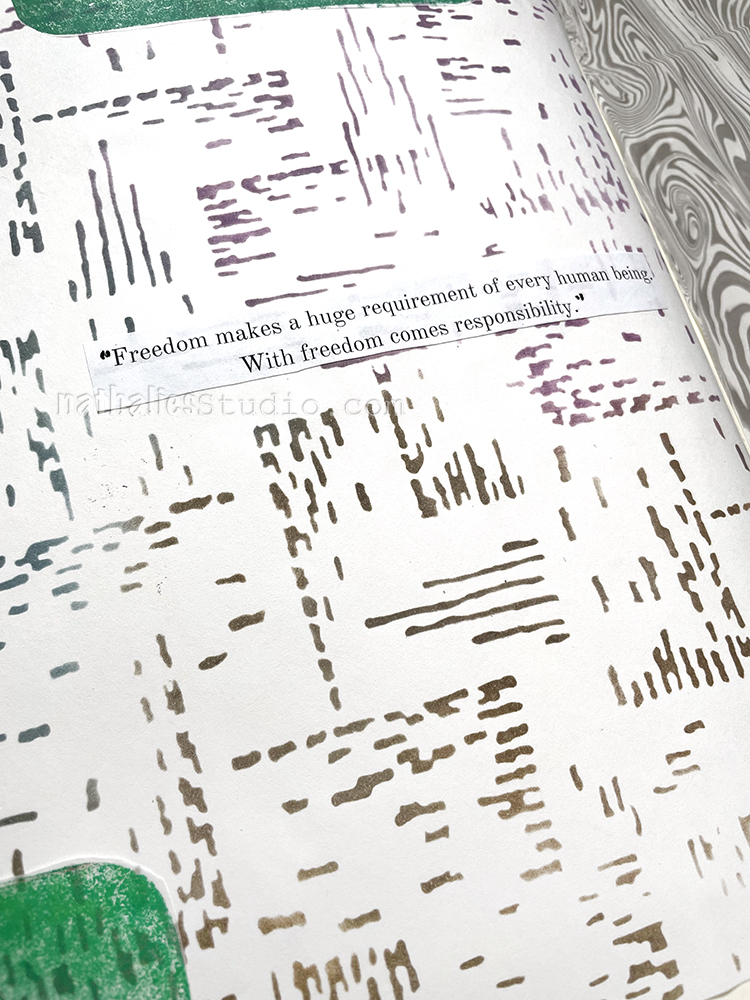 When I want pattern in a background of an art journal page to balance with some heavy duty journaling, Signals really works. I think it's so successful because of its smaller scale and also it's not super perfect with harsh edges. It isn't geometric – it has a hand drawn feel to it that is very human.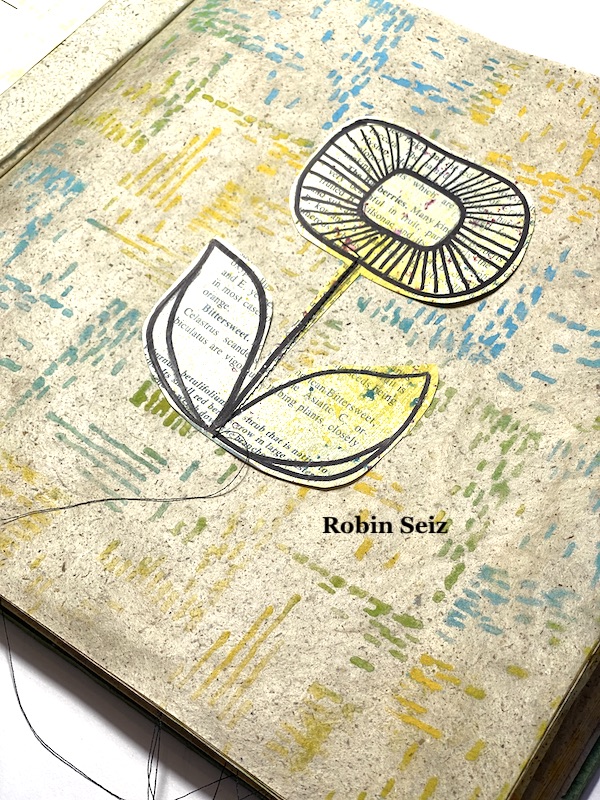 Here my Creative Squad team member Robin uses it in muted tones over book pages for a quiet background that still has interest.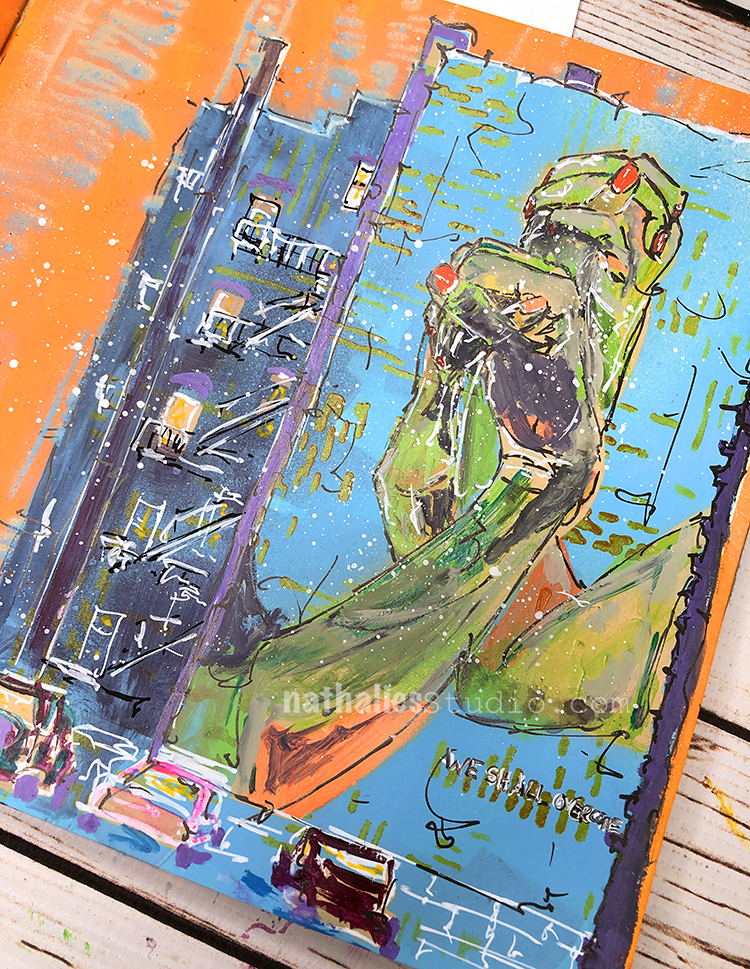 Besides backgrounds, Signals was my solution in this art journal page to give my building a little visual texture. Is it masonry showing through the mural or maybe just a little gritty urban texture? You can decide :) I think it works.
Signals plays nicely with other stencils too for layering, probably because it is more about texture and marks. Here it's layered with my Space Age Modern stencil in pink and orange Distress Ink for a more complex look. Kinda gives an agitated vibe to the art journal page and fits the pose of the figure.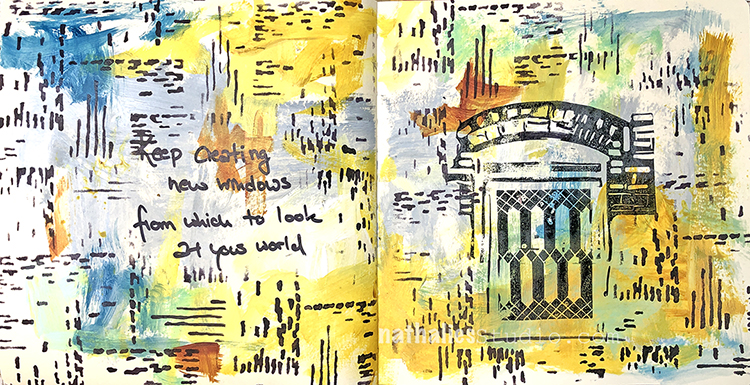 If you need a bold pattern though, Signals can work in that way too. I love layering it in black over bright colors. It has serious energy here.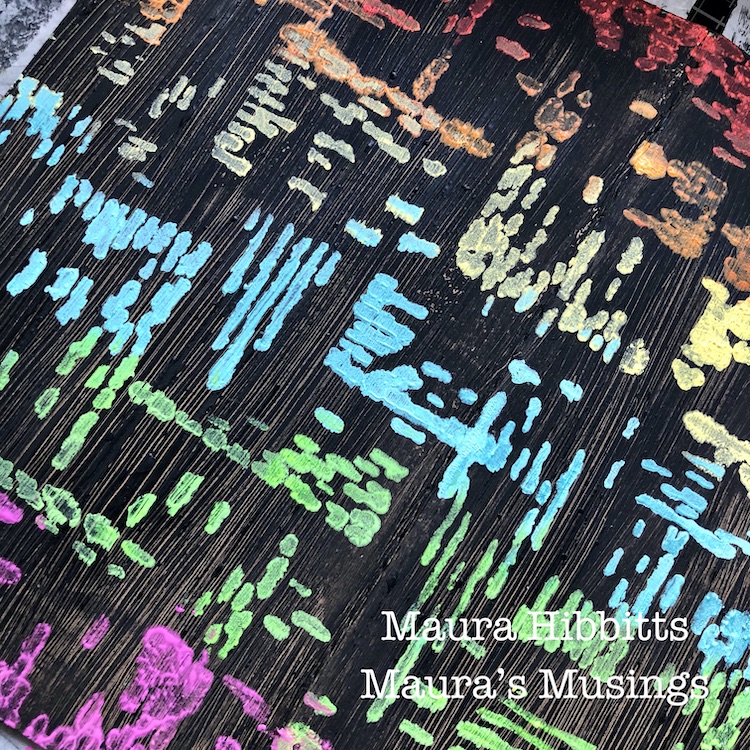 Or do the opposite like my Creative Squad team member Maura does here – use the Signals stencil in bold colors over a black acrylic background. I love it!
Hope you enjoyed seeing how you can use the Signals stencil to add pattern, texture, and interesting details to your mixed media artwork. Give it a try! Here are some of the supplies used in these examples: