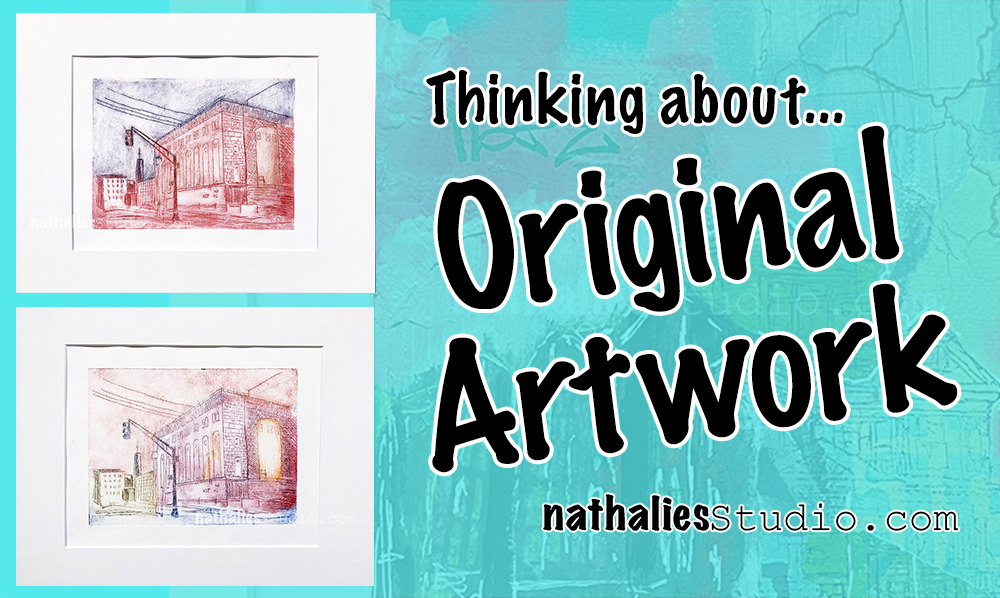 Guess what? I love artwork! Hahaha you knew that though, right? I like making it, looking at it, talking about it, reading about it, and yes I like collecting it too. I don't really think of myself as an art collector, but if you walk around my home, I have a lot of stuff hanging on the walls and most of it is art that I really, really love. So I guess I'm an art collector :)
Some of the works I have are favorites that I've made and hesitate to part with just yet. Sometimes you make a piece that really has meaning or turned out so nicely that you might want to live with it for a while. I've got some of those. I also have a wall of work in my office that is a collection of pieces by friends. I'm so lucky to have met so many talented folks through the years and I love to have some of their work too. Also in there I have a wall of vintage photos from my relatives and I love looking at them and thinking about their lives long ago. And then I have paintings and works on paper that I've gotten from art shows and art fairs, where I met the artists right then and there and just fell in love with what they were doing.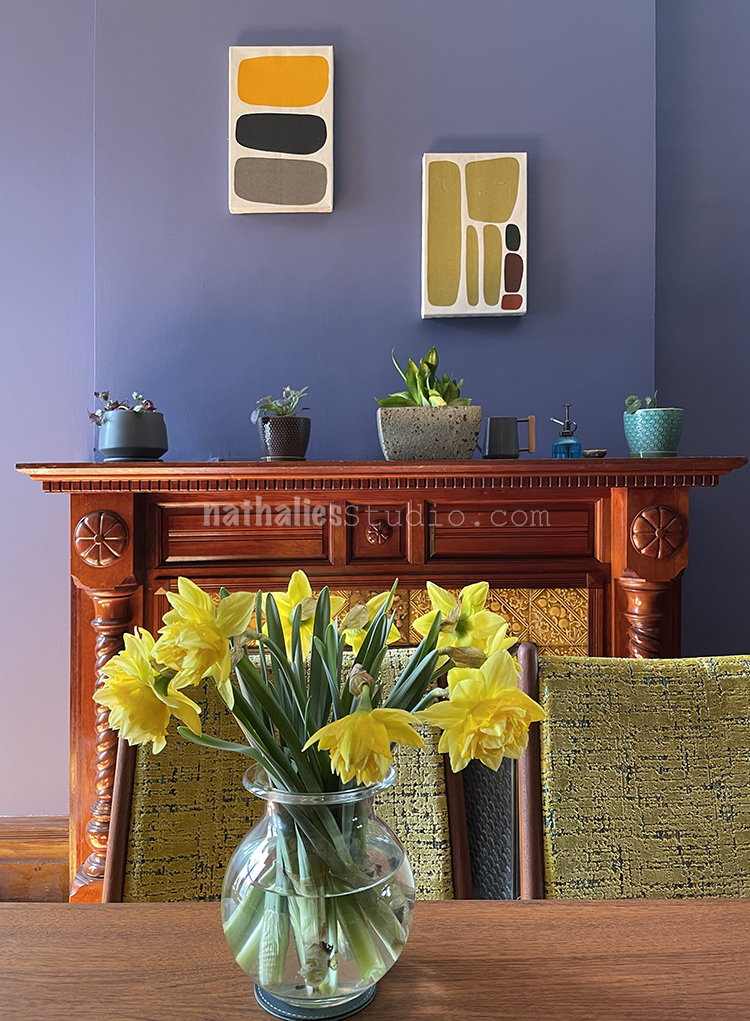 Having original art pieces around the home inspires me and keeps me connected too – something made by the hands of another artist is just a really cool, and powerful human connection. And it might not be something that you've ever considered. Lots of folks think original artwork is not within their reach – it's something you see at museums or in the homes of high society. I am here to tell you that's not the case at all! As an artist I really want to have my work speak to people, people everywhere who would like to listen.
I haven't been able to devote much time to creating artwork lately (visitors, online workshop duties, life etc), but I still do have pieces in my online shop that are waiting for just the right person to welcome them home. And that includes some Original Artwork at lots of different price points. Please read on: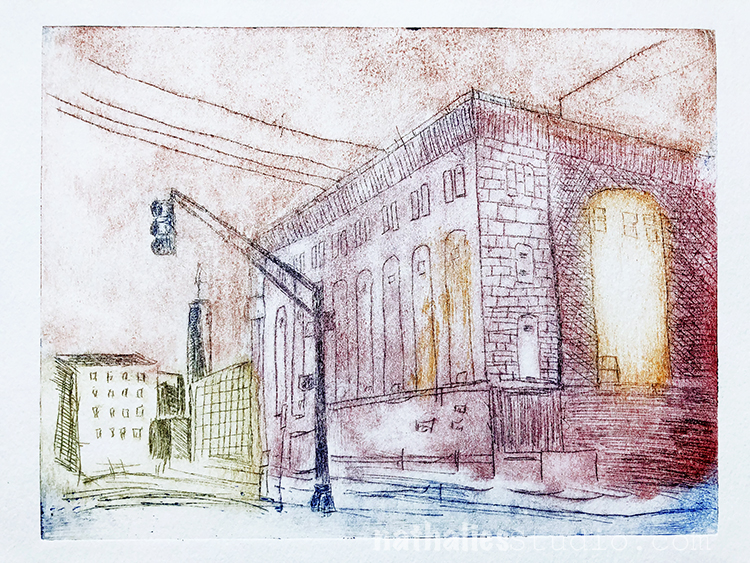 "Regeneration" is an original drypoint print of an historic building in Jersey City – the Powerhouse. It's inked in a colorful mix of inks, matted and signed and just $50. I was thinking about this building again because it seems as though the mayor would like to give up on it and finally tear it down. What a loss that would be (it is a beautiful reminder of the industrial past downtown), but not super surprising considering the power that developers seem to have here.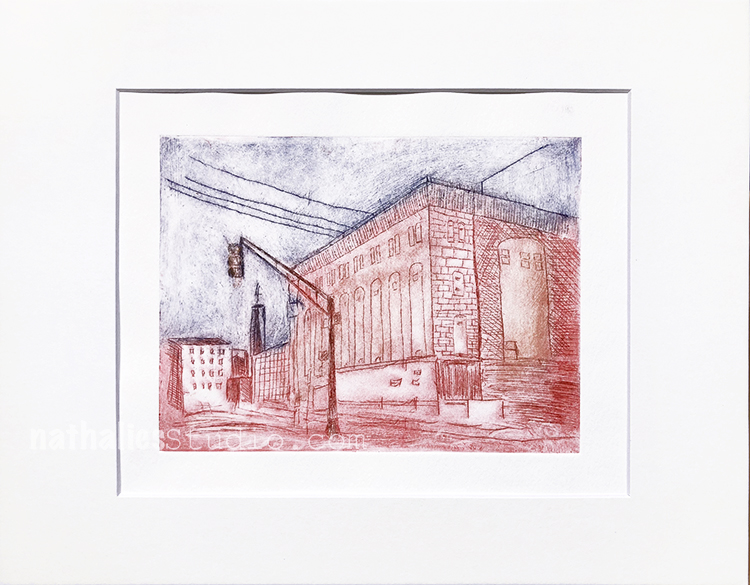 Here is another version of that same drypoint print. Here "Regeneration" is hand printed in two tone, highlighting the masonry but also maybe hinting at the intensity of the discussion surrounding this building now.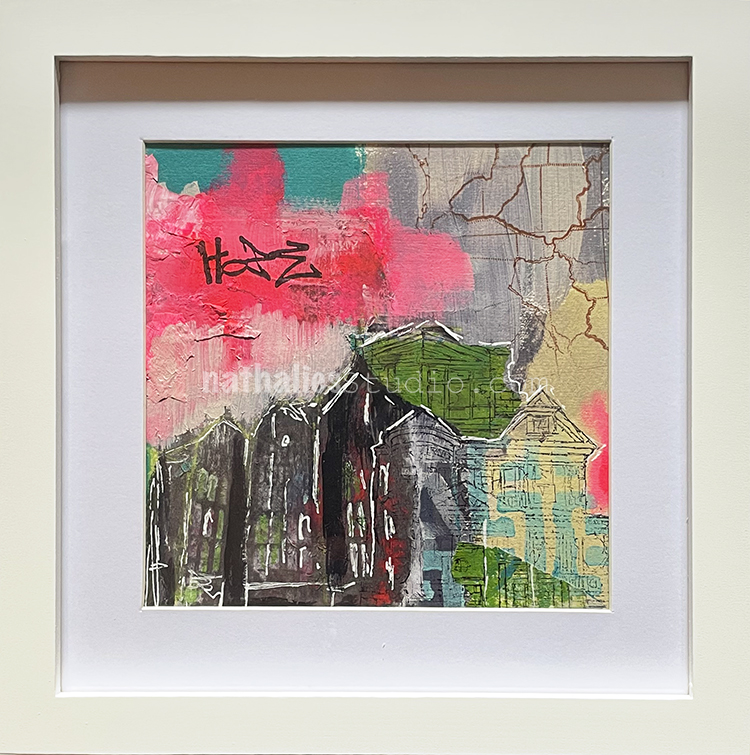 "Hope" is an original mixed media collage piece that is matted and framed and ready for your wall, and it's just $55. You may recognize some of my rubber stamps in this one, along with my unique way of sketching the details in architecture. This is an original piece – no other will ever be like this one again and as a lover of art, that kind of thing makes me happy. You get some of me, a little bit of my own artistic madness, for your home (or office or studio etc).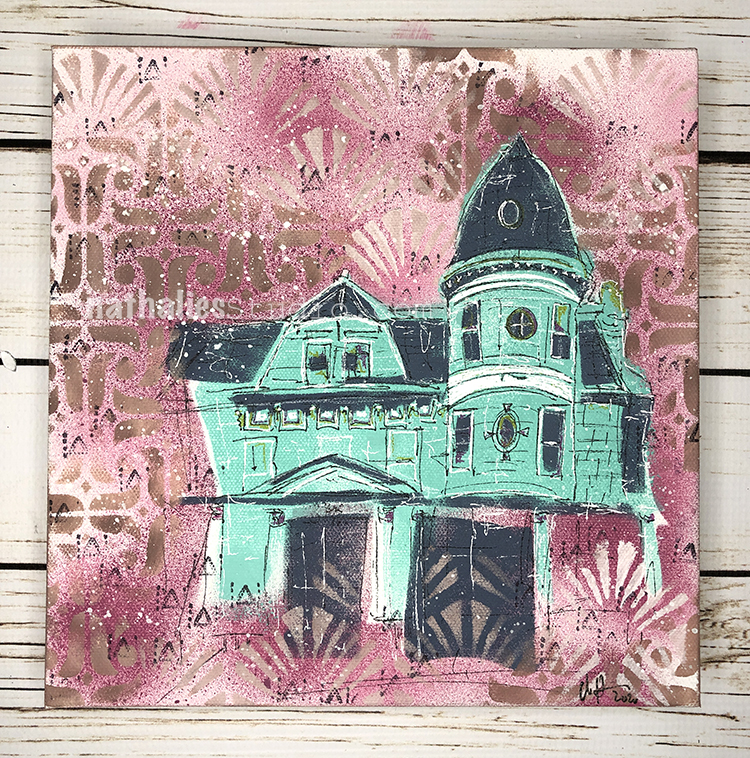 "Push & Pull" is an original painting on canvas that I have in my shop for $125. I love the layering in this piece and how the details of the Victorian home turned out. It is of course inspired by a home in my neighborhood, a place where the push and pull of gentrification is felt on every block. Here are a couple other views of this beauty: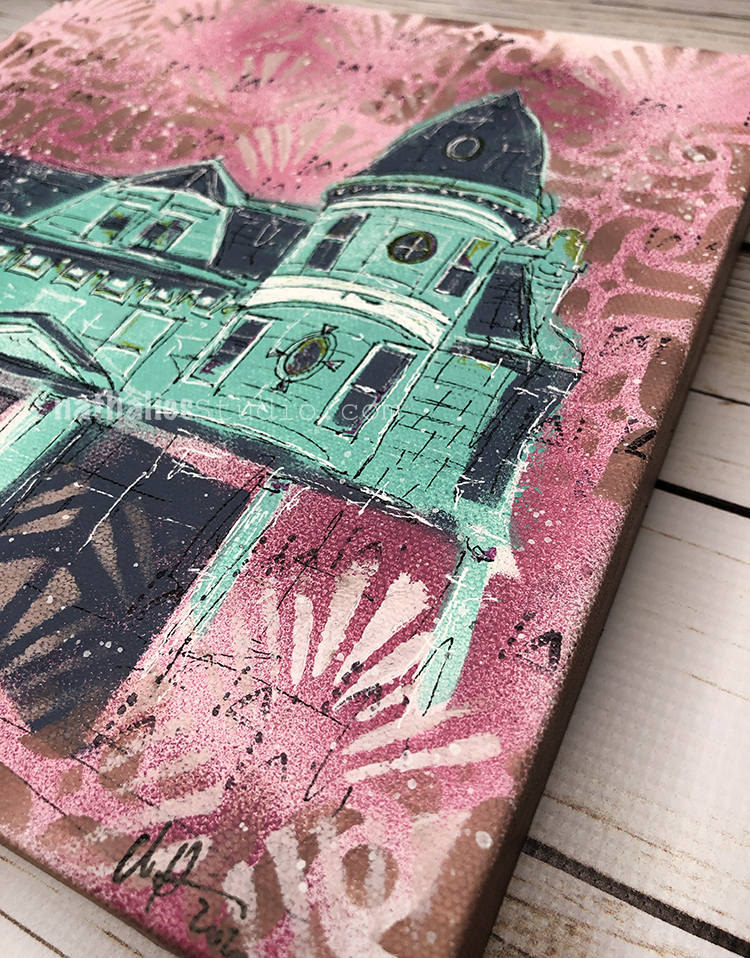 I hope you take a look around in my online shop but also in the shops of other artists. Creating is a language and our way of communicating our thoughts, sharing, and discussing ideas. In the ideal world the resulting artwork realizes its full potential when it is viewed, considered and enjoyed by others – like YOU ;)
Here is a link to artwork in my shop.