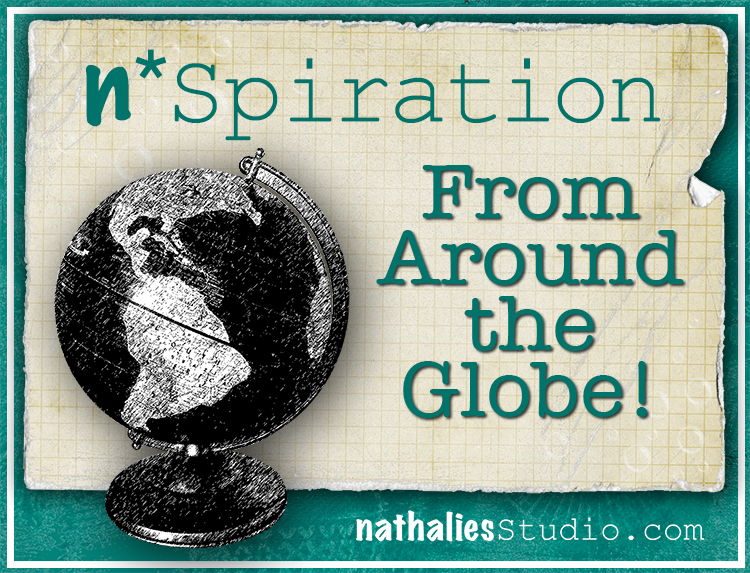 Ready for some inspiration? Today we have some projects from around the globe. It's always fun to see how you're using my stamps and stencils and I am so happy to share some examples today. So let me know if you're doing something cool with my products, and you might see yours on the next Inspiration from Around the Globe!
---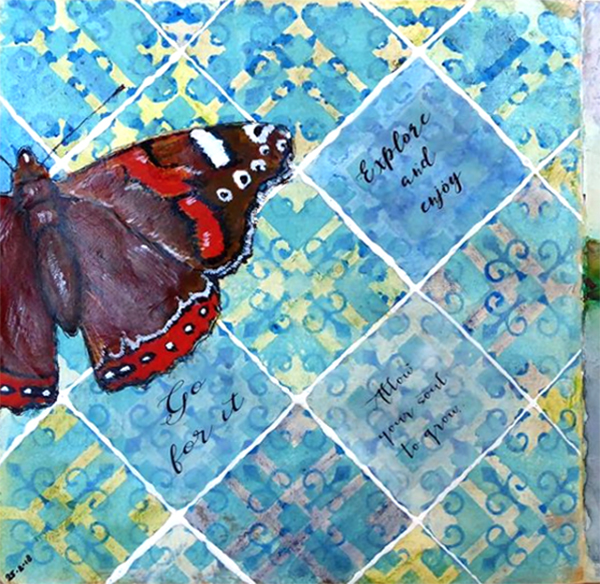 First is Ellen Captijn from the Netherlands and a stunning art journal spread using my Chicago stencil for that patterned background. Definitely follow the link to see the entire thing!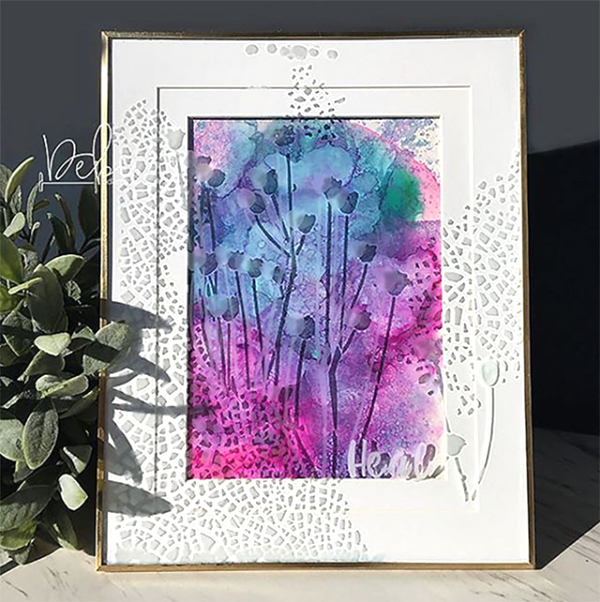 Debi Adams from the US found a great way to add texture with my Crackle stencil in this gorgeous mixed media piece.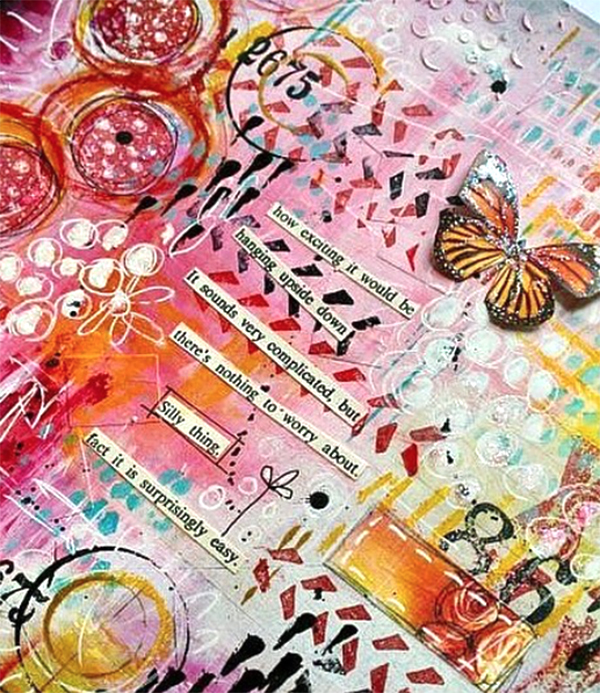 Here is a bright piece from Kate Crane in the UK that uses my Marks stamps for those red and black hash marks. So fun!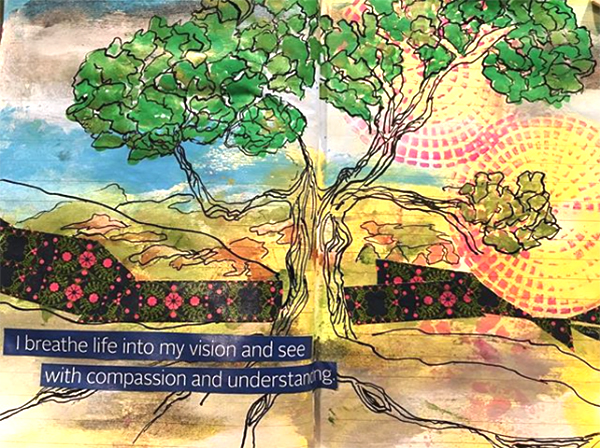 Here is Barbaree King from the US with my Central Ave ArtFoamies for those circular patterns in the background – such a beautiful art journal spread!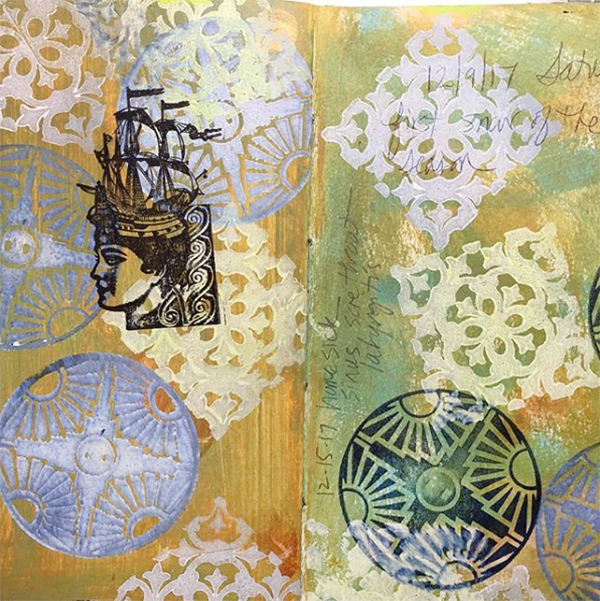 And finally here is Linda Edkins Wyatt from the US using my Broadway and my Versailles foam stamps for an active background in this art journal page. Love all the patterns mixing together :)
---
I feel pretty inspired after that lineup! If you'd like to give some of these ideas a try, here are the stamps and stencils that these talented artists used:
Don't forget to tag my when you post your projects! I'd love to include your work in my next Inspiration FromAround the Globe post!
SaveSave