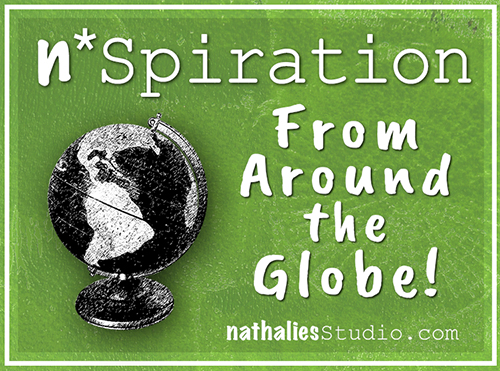 Ready for some inspiration? Today we have some projects from around the globe. It's always fun to see how you're using my stamps and stencils and I am so happy to share some examples today. So let me know if you're doing something cool with my products, tag me on social media, and you might see yours on the next Inspiration from Around the Globe!
---
First we have Addi Mahajan from India using my Versailles stencil as a background in her vibrant art journal page.
Linda Edkins Wyatt from the US is using my Broadway foam stamp on this index card composition for a bold focal point.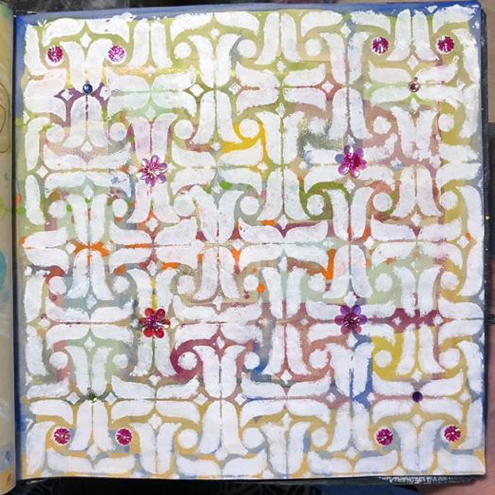 And here is Karen D'Angelo from the US using my Amsterdam stencil for some unifying all-over pattern.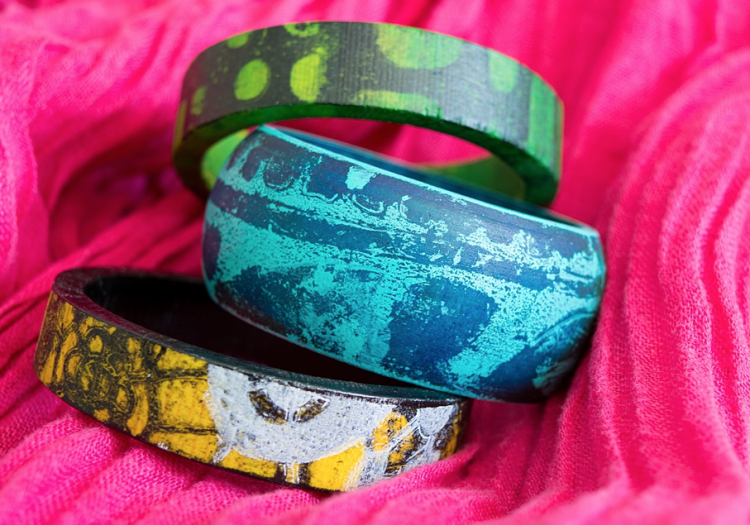 And Marsha Valk, a Creative Squad alumni from the Netherlands, and a funky blue bangle bracelet she decorated using my Batik stencil.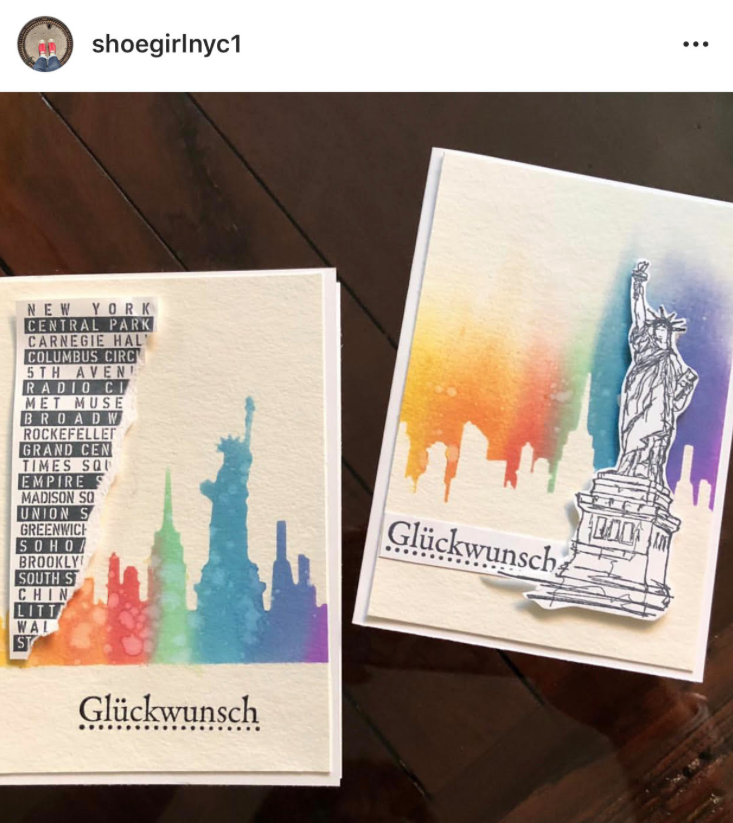 And finally, my friend Liz from Germany who made a card with my Lady Liberty stamp. Love it!
---
If you're working on something fun with my stamps or stencils, be sure to tag me and share! I'd love to see! You can find all my stencils, rubber stamps, and foam stamps in my Online Shop. Here are some of the supplies used in this post: