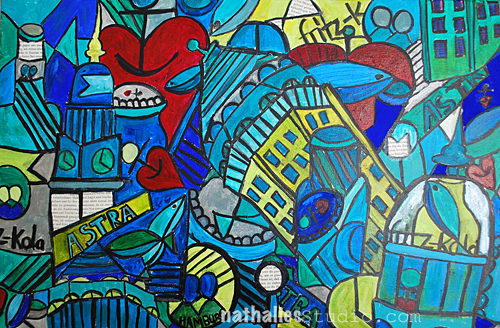 Slowly getting there- but still a lot to do for my exhibition in August. Here is another canvas I created – I had lots of fun doing this one.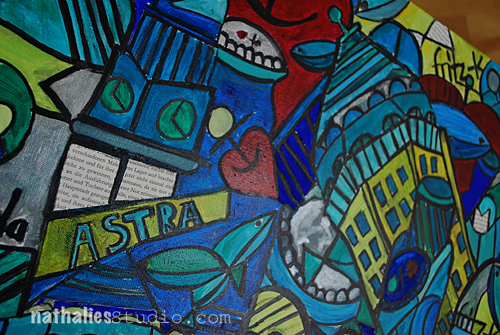 If you have never been to Hamburg you probably do not get all the references and landmarks in the collage – but there are lot's of them in there :) But even if you do not know all of them- I hope you have fun spotting some details.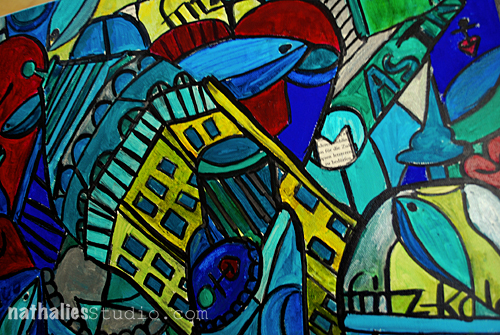 The canvas is 16″ by 24″ big (40cm x 60cm) – I know it looks way smaller here -. Off to work on some more canvases.
Have a wonderful day
P.S. – Thank you for you wonderful comments and sharing your personal thoughts and stories on my post the day before yesterday! Thank YOU!!!
Hugs
Nat