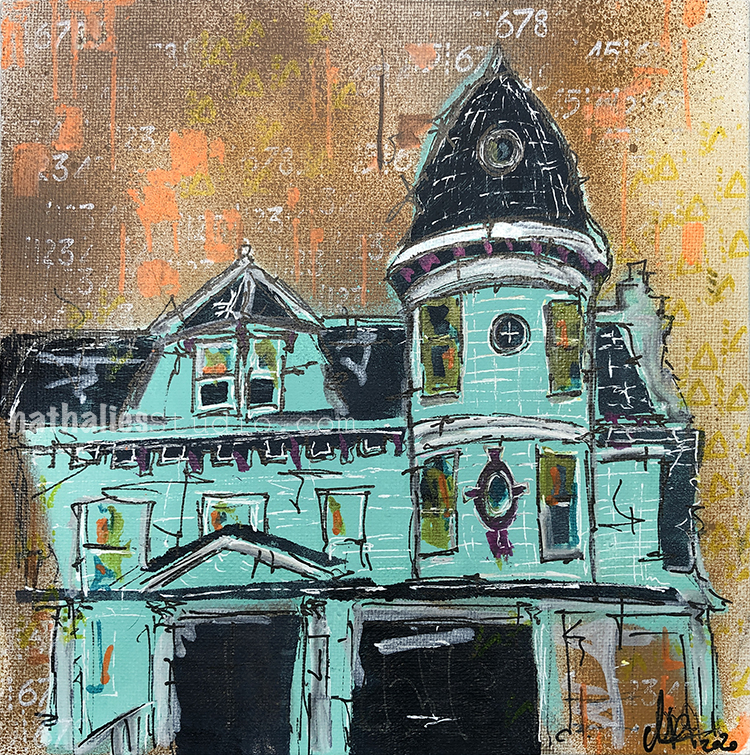 Another Painting with the same theme that I did at the same time as the bigger canvas here
This painting is on a 8×8 Canvas board – and I loved exploring different line qualities along with different stencil work as well.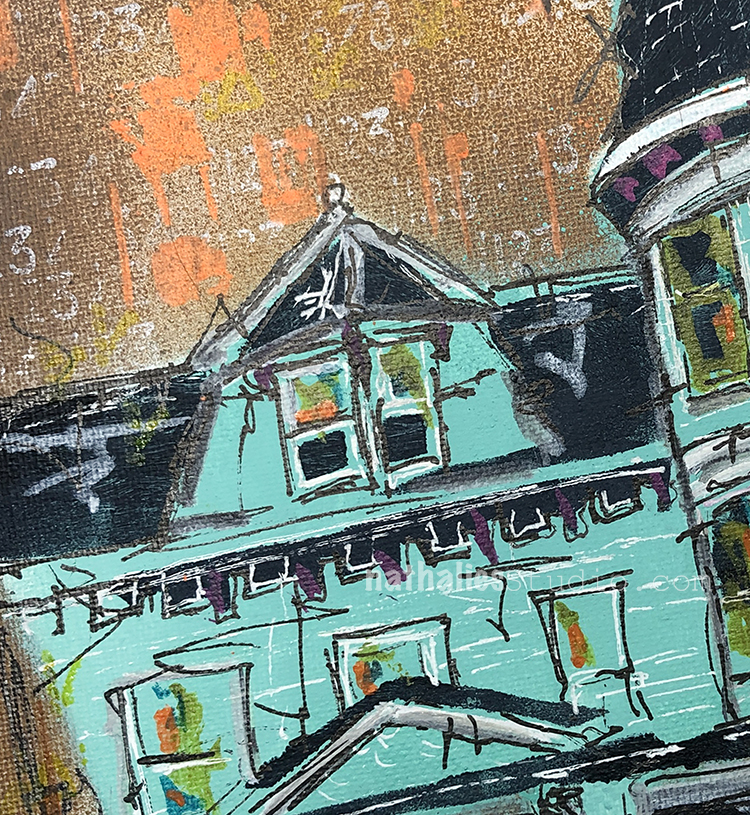 I was inspired by my Strolls through the Hood in Jersey City for this little mixed media painting. This historic area and some of its beautiful vintage homes are undergoing the familiar transformations caused by gentrification.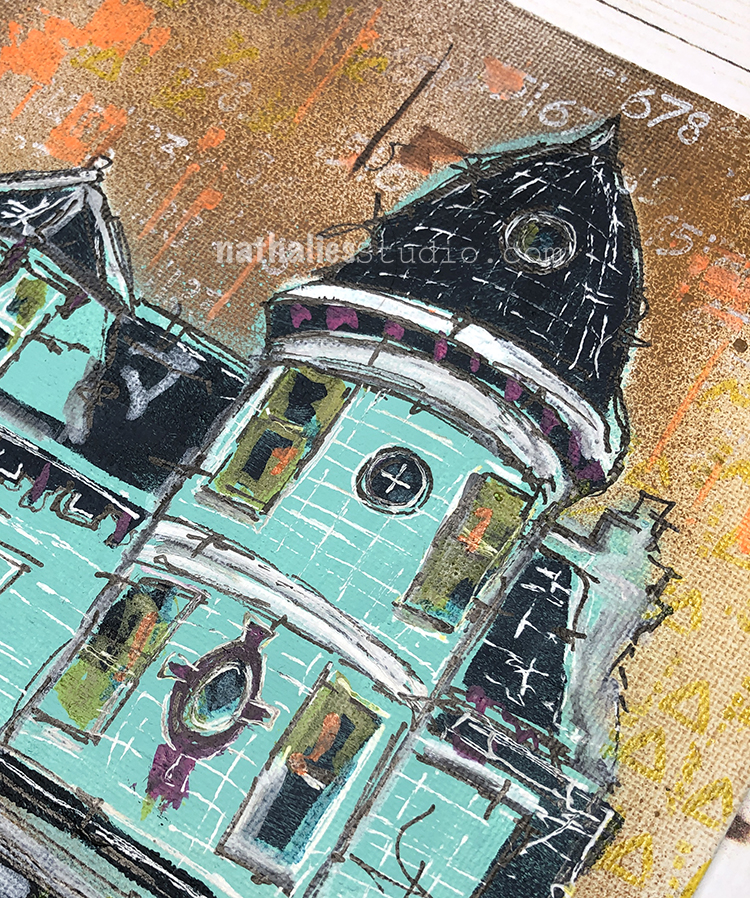 Here I was trying to capture this transition in action with a looming visage of victorian architecture, wearing with age but still proudly dominating the landscape.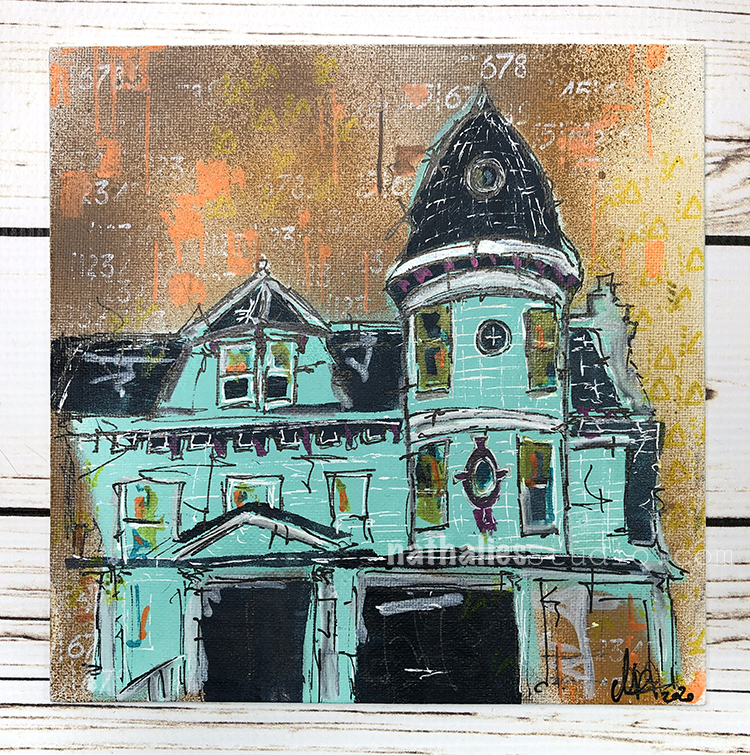 This painting is now also available in my store here. I would love to have someone give it a new home :)