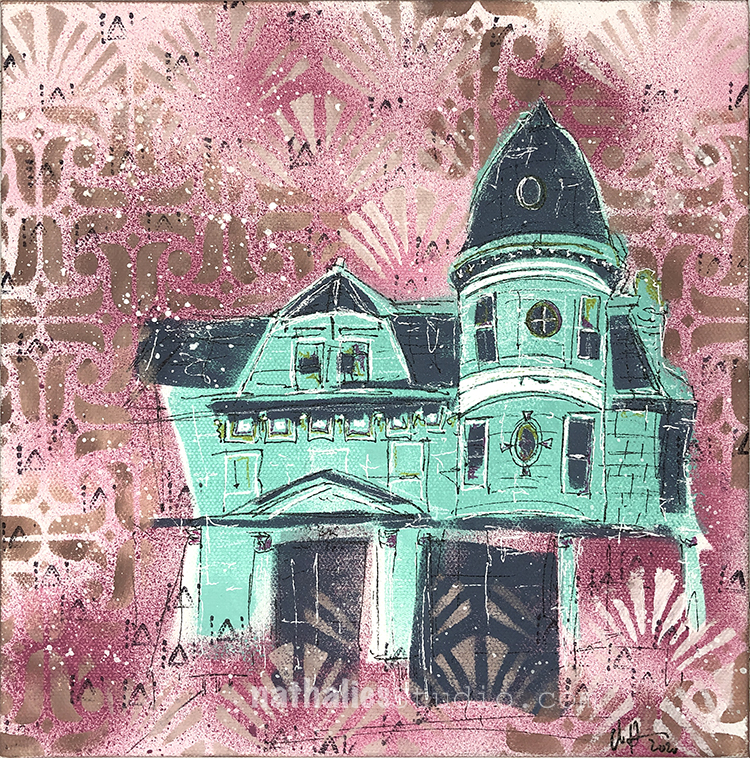 This victorian building in my new neighborhood has seen quite some changes.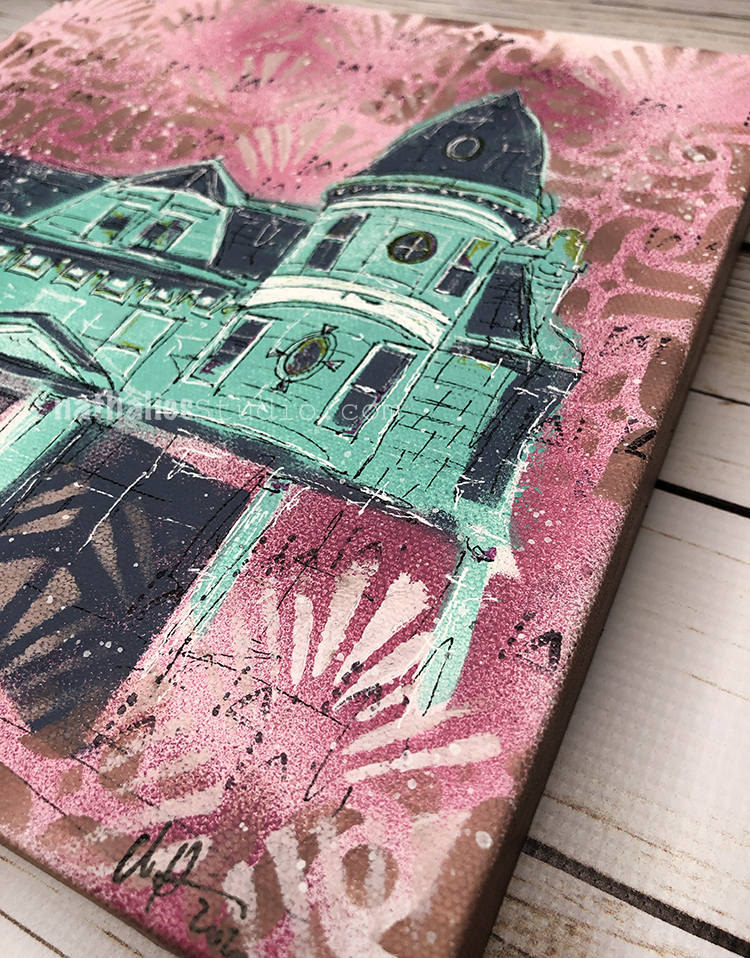 The push and pull of old and new keep fascinating me and expressed this through color and pattern and the layers to recount this story of change.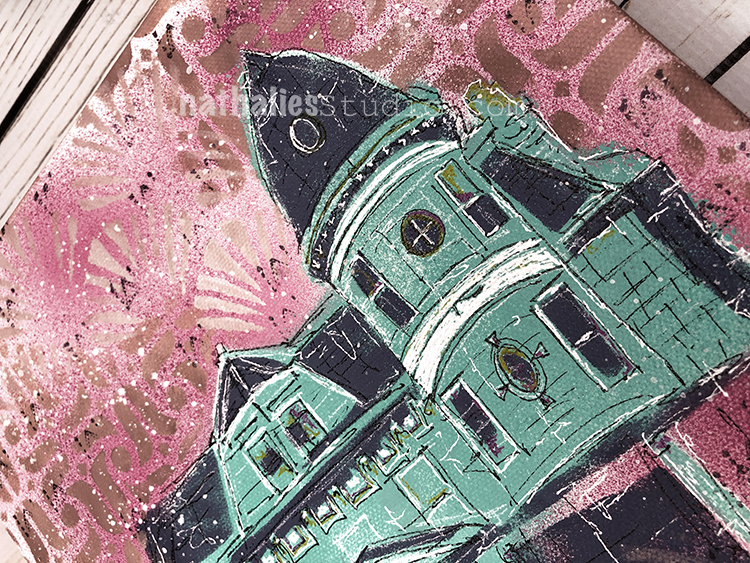 What could this building tell?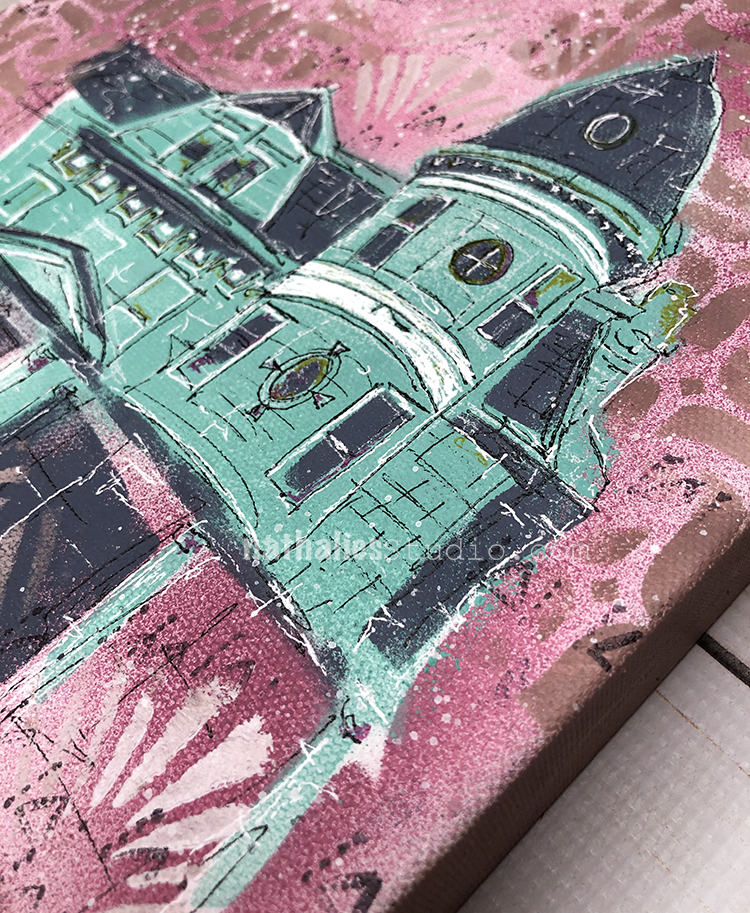 Push & Pull is made with stencils, stamps, spray paint, acrylic paint, and markers on 10″x10″ on extra deep 1.5" canvas.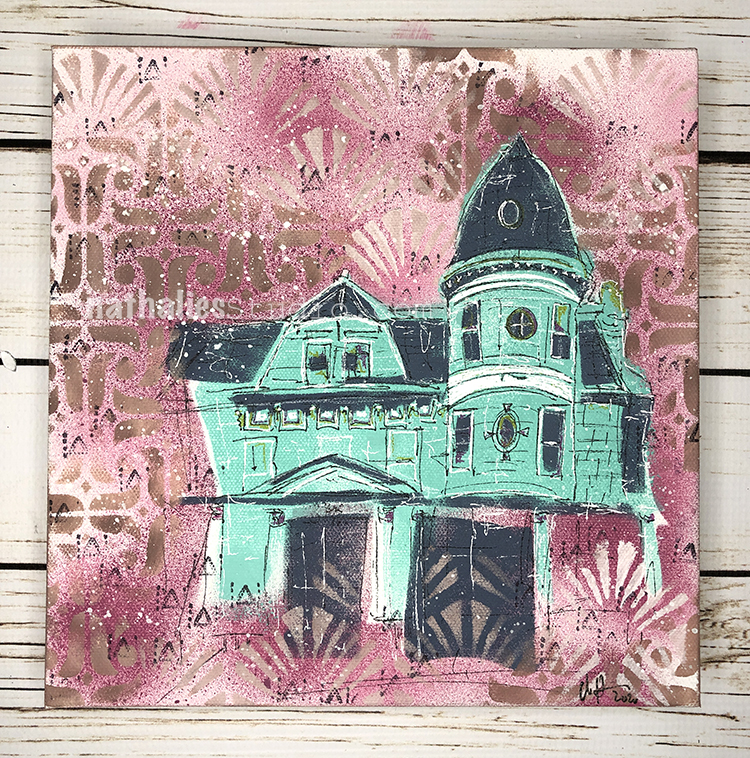 It is available for sale in the store here and is looking for a new home :)