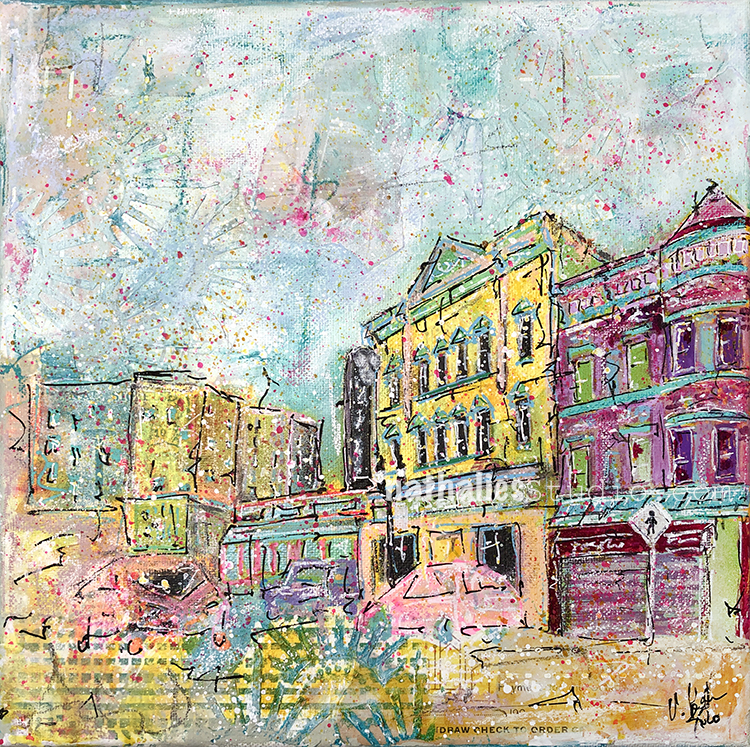 "The Lombard" is inspired by my Strolls through the Hood in Jersey City.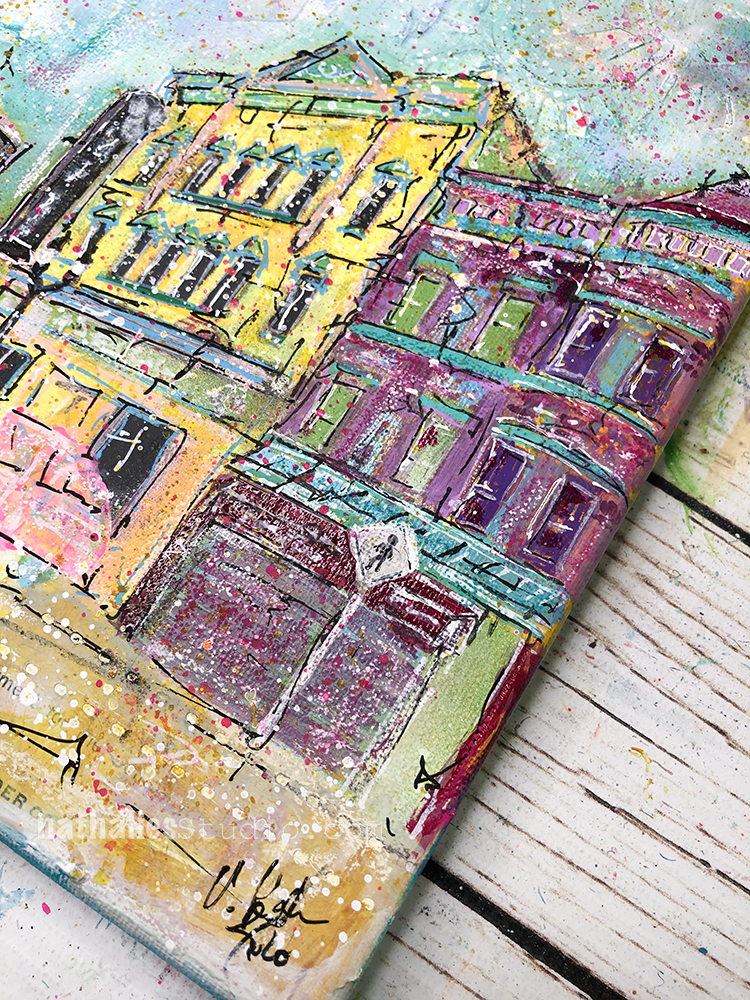 It shows a street view of the oldest pawn shop in NJ – H. Schoenberg, founded in 1895. I was thinking about how while this is type of business is a lifeline for folks, it also conjures sad feelings when I pass it and see the things in the window. So many complex stories and circumstances are in plain sight.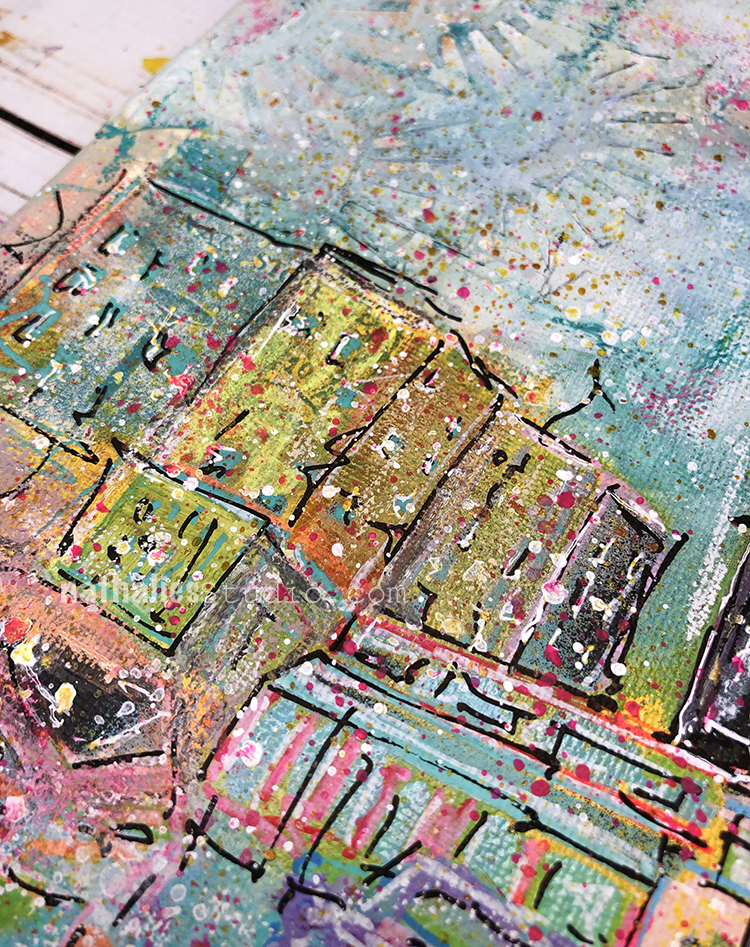 My overarching mood however is one of hope, and better times ahead, and hopefully the souls who visited the shop will be able to return once again and claim their instruments and heirloom jewelry as their own.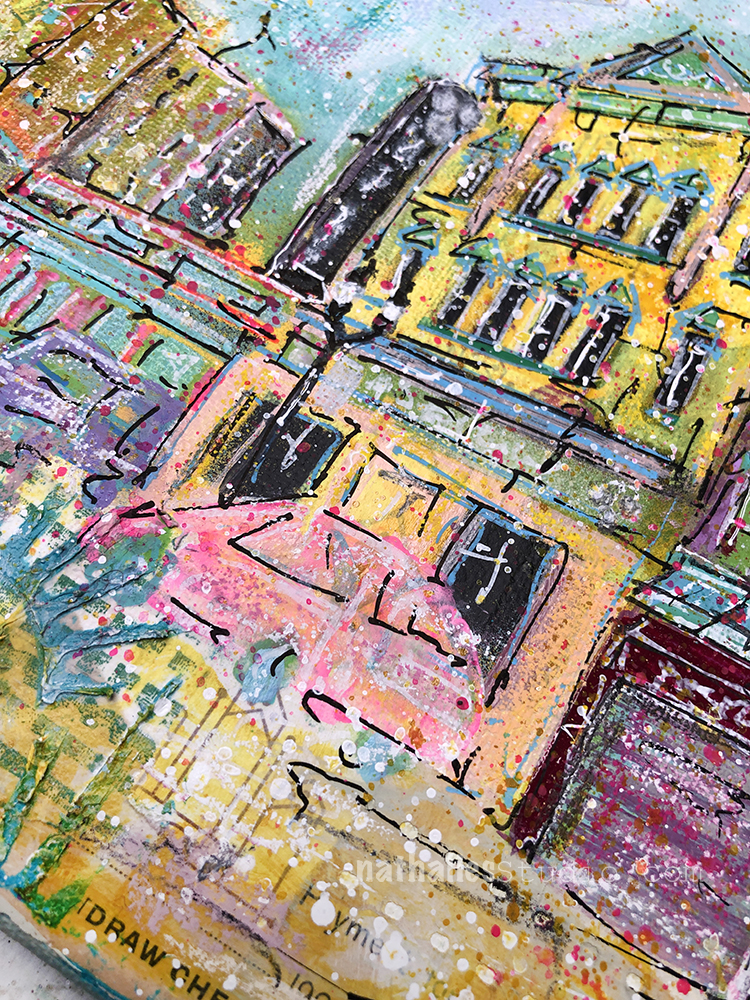 This original painting was made with spray paint, acrylic paint, gouache, ink, pencil, markers, pastel, and collage on canvas.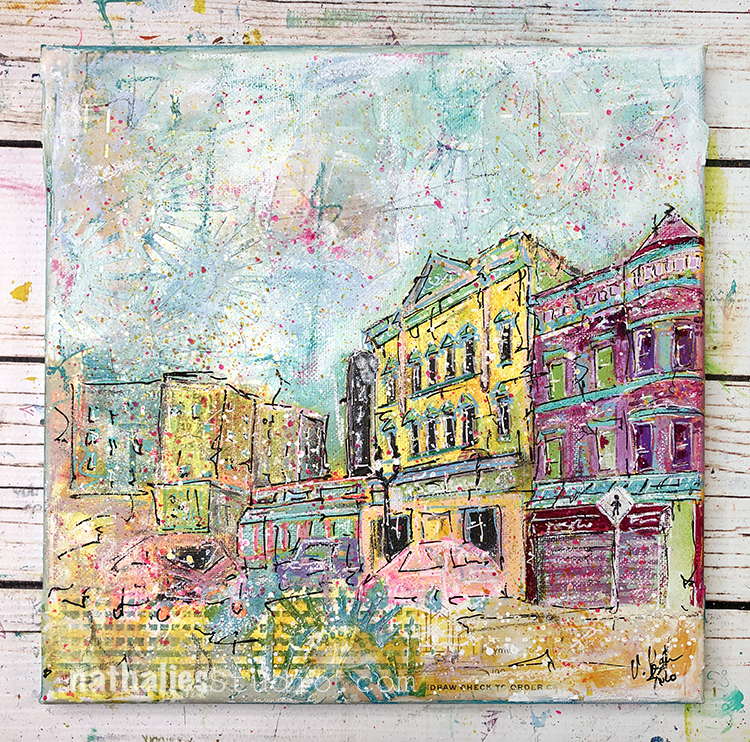 "The Lombard" is available in my Shop and would love to find a new home.