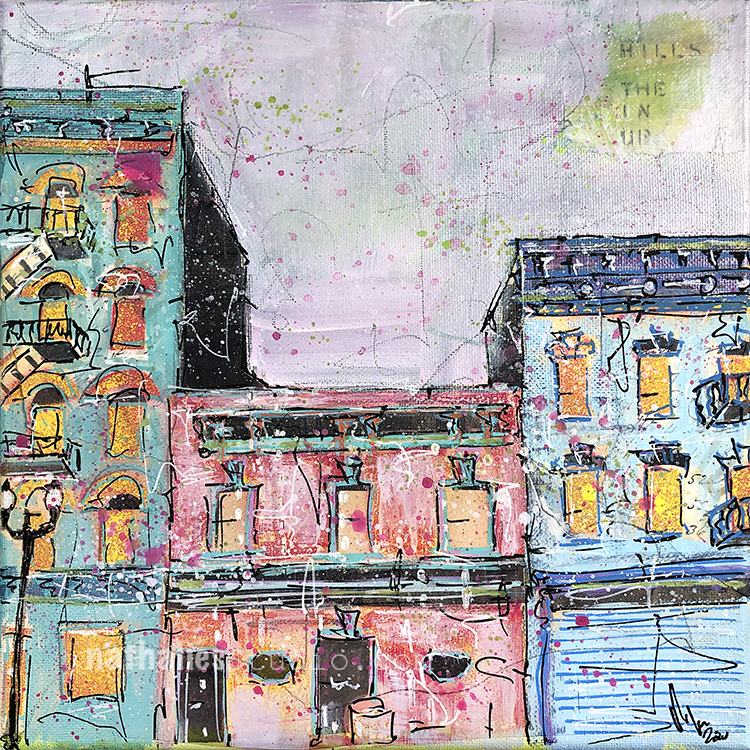 "Up in the Hills" is a new painting inspired by my Strolls through the Hood in Jersey City.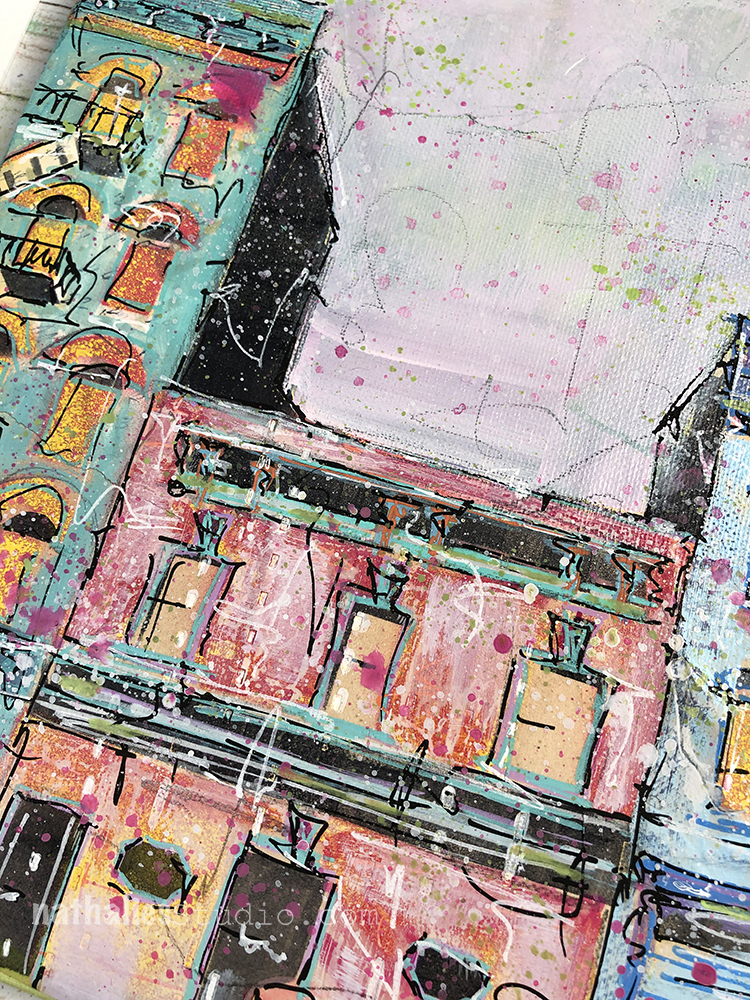 Moore's Place, a bar and jazz club run by Mrs. Ruth, has been here for over 60 years as part of the neighborhood, and now during the pandemic has become a special, magical space with live jazz music outside every weekend to soothe our souls.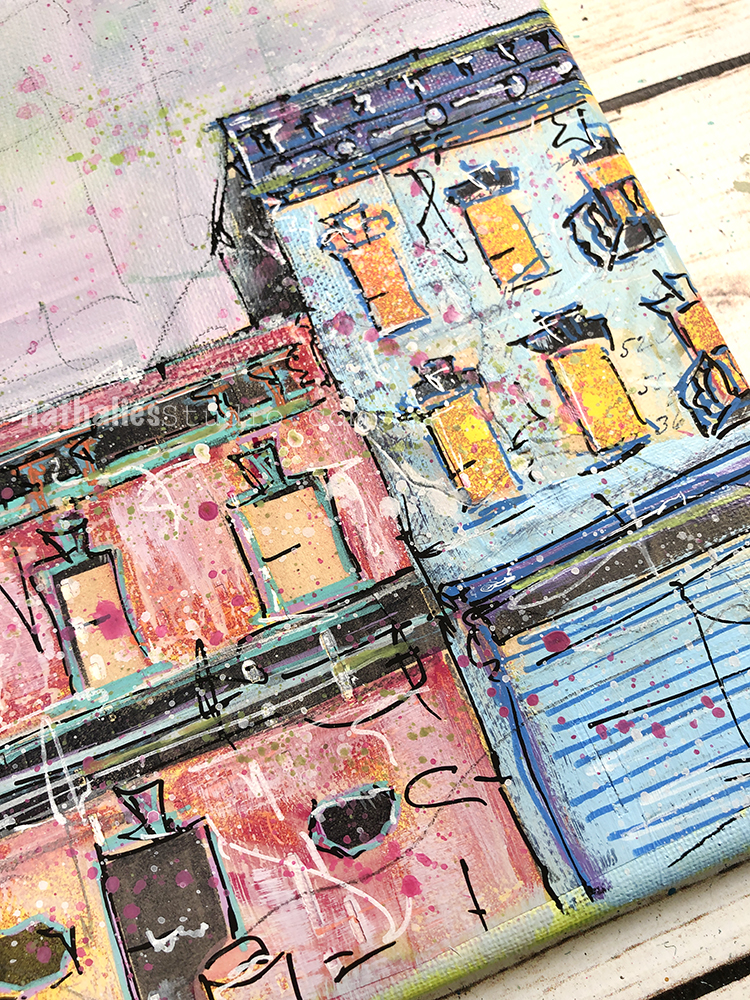 The building itself used to have a different life long before the music arrived – there is still machinery in the basement.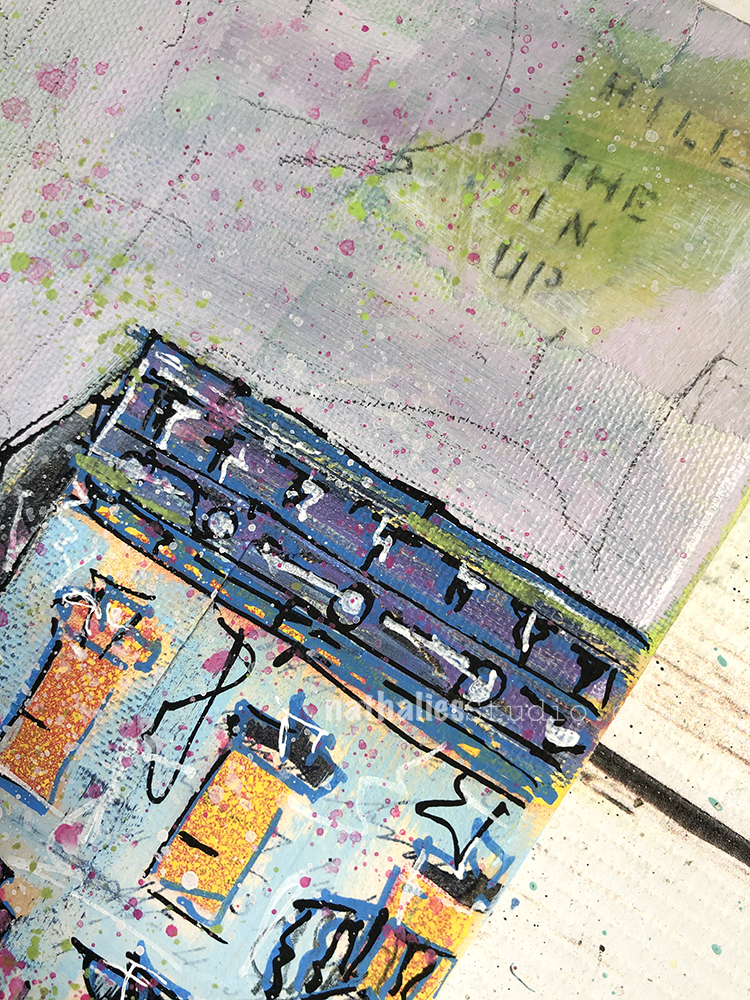 I have yet to uncover the history of this building – one day I will ask Mrs Ruth, but right now I let her hustle and bustle around us lucky happy faces when we are here to listen to the music and see the people of the neighborhood, while eating Mrs Ruth delicious fish fry.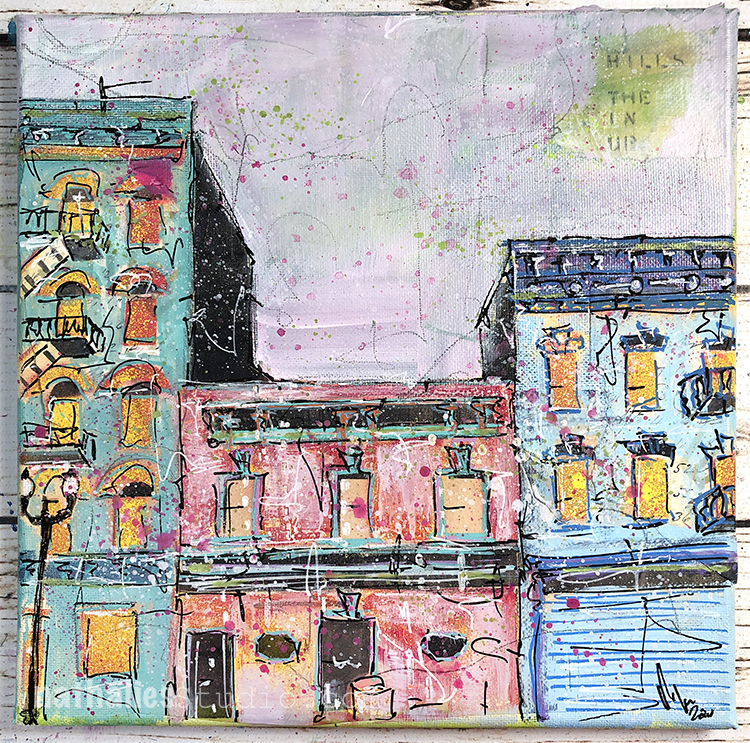 For this painting I used spray paint, acrylic paint, gouache, and markers on canvas. Give Moore's Place a new home – and purchase it here in my store.  edited: So stoked this painting found a new home at home here in Jersey City !!!