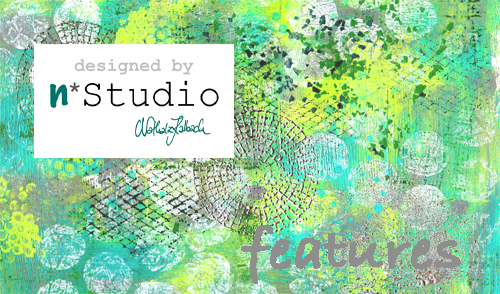 One of the things that make me really giddy is when I spy someone using my new stamps by Stampendous or also my Stencils with StencilGirl Products 
 So I thought once in a while I would feature the work of those wonderful talented people with a new Series called: designed by n*Studio features:…..
And today I feature: Riikka Kovasin
I met Riikka several times online and offline as my student in my Mixed Media classes and it has always been a delight to have this super talented girl. I love what she did with my stamps and templates so without further ado..here is what Riikka has to say and show herself :)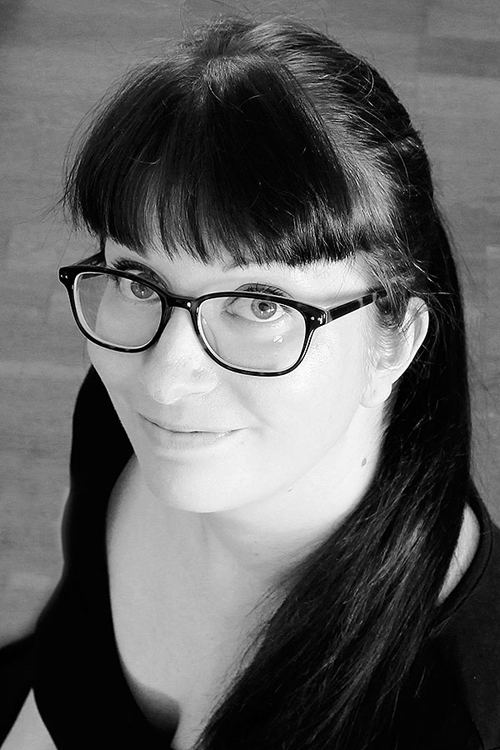 Hello there! I am Riikka Kovasin. I'm a mixed media style scrapbooker from Finland. I adore getting my hands into paints and mists! To me the process of creating is equally important than the finished page. I think that scrapbooking is a form of self-expression and I'm creating pages partly because of that and partly because I want to document our lives to my two children.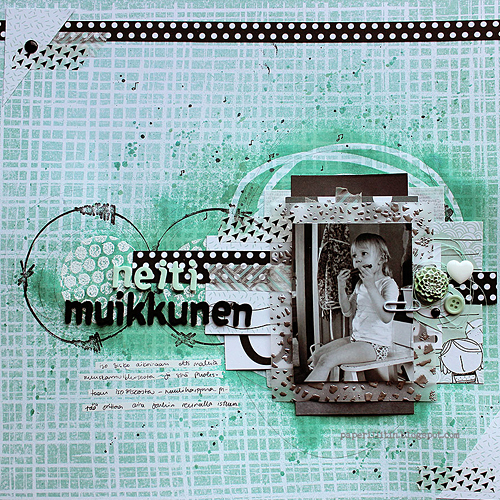 I was fortunate enough to meet Nathalie during an event by her and Birgit Koopsen in the Netherlands. There I got the chance to see her stencils live and bought myself one of them. I immediately fell in love with the crackle stencil and now I only regret that I didn't get other designs, too! I've used the stencil in several projects already and my husband was inspired by it when he was designing his guitar. In these projects I used it to make an embossed piece of vellum.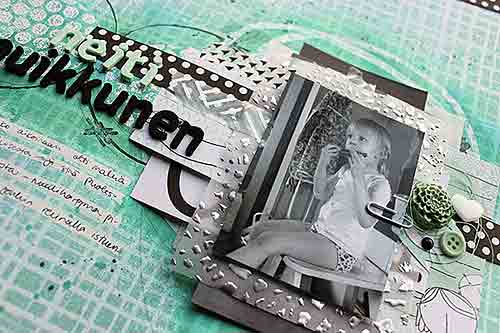 I like how versatile the pattern is and how you can create a subtle effect with it or go bold. It goes perfectly to vintage style, but can also be used in modern ones!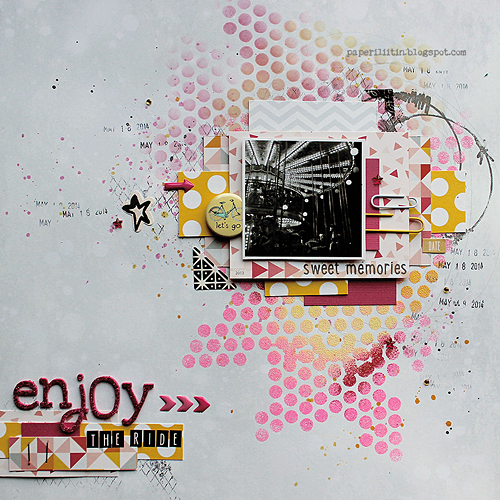 When I first saw Nathalie's stamp designs I knew I had to get some! They are so perfect for backgrounds and layering! They're unique in their designs and have a lovely mixed media feeling in them.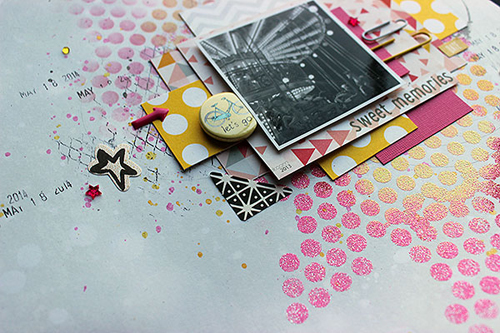 I love the circular designs and my absolute favorite is the stitched style circle.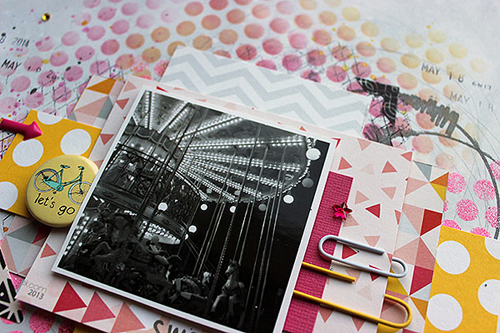 And who wouldn't like something extra – I love the fact that all the sets include a stencil, too!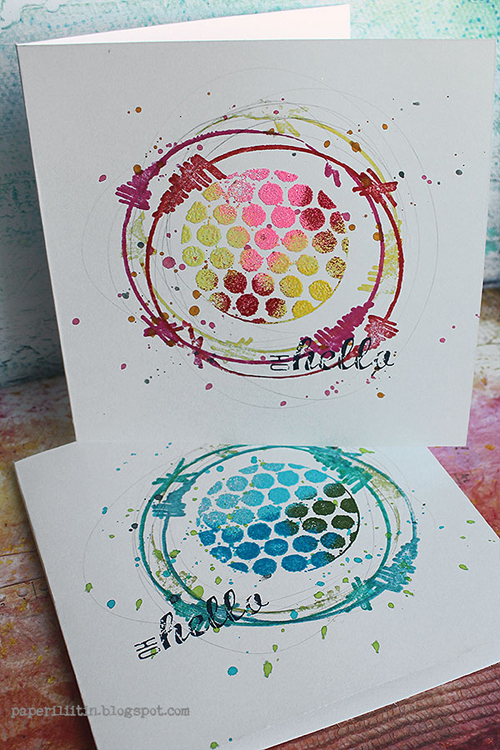 I used the extra stencil in the other layout to create the background and the "Wired" stamp set in both layouts and the cards.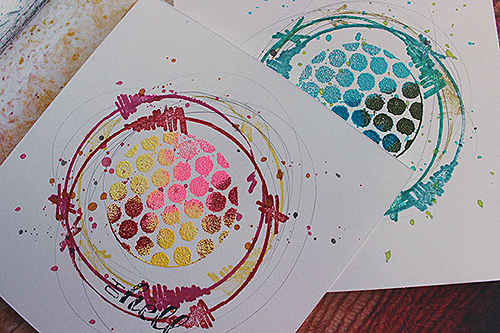 Thank you so much Riikka, I love how you used the Crackle Stencil on the vellum and the beautiful colorful way with embossing powders you used the stencil in the Wired Stamp Set as well as the Stamps. Gorgeous!
Here are the n*Studio products that Riikka used:




thank you for visiting today- have a gorgeous day
Nat