Hold your horses ;) I show you a  Scrapbooking Layout today which is using my new Circuit Stencil with Stencil Girl Products. Thank you all for your amazing and wonderful comments – they mean a lot to me :)
Still laughing about this photo which shows the three of us doing a Facetime call when I was teaching in Stockholm. I used some Liquitex Heavy Body Acrylic Paint and swiped it with a Palette Knife over the Circuit Stencil onto a white sheet of Cardstock.  I love the texture the Heavy Body Acrylic Paint gives when used with a stencil.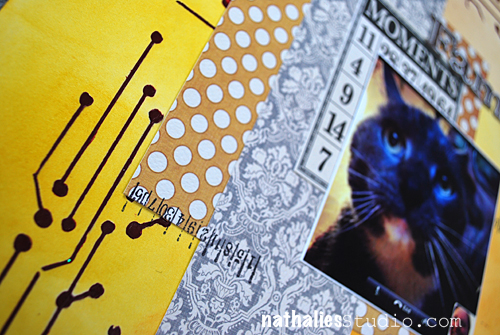 I used Tim Holtz Distress Inks with a Blending Tool and colored in the background over the stenciled area and then applied the Papers. I love how you can also use the Circuit Lines as a guideline for the journaling.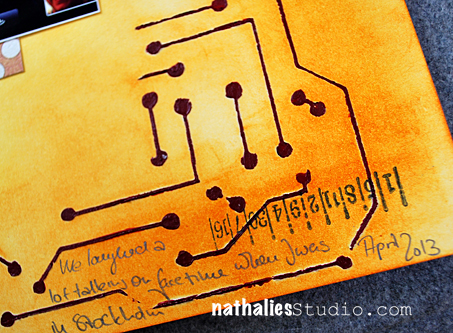 Several of you asked where to buy the stencil – you can either buy it directly from Stencil Girl Products but I also know that there are a couple of stores interested in stocking them. I am sure once there are more designs revealed ;) I can provide you with links of stores that carry them. I am working on a page for my Stencils on the blog. Sooooonnn – LOL -the back and forth with the testing takes a bit longer when you sit over the pond ;)

Have a wonderful day!
huge hugs
Nat
Related articles