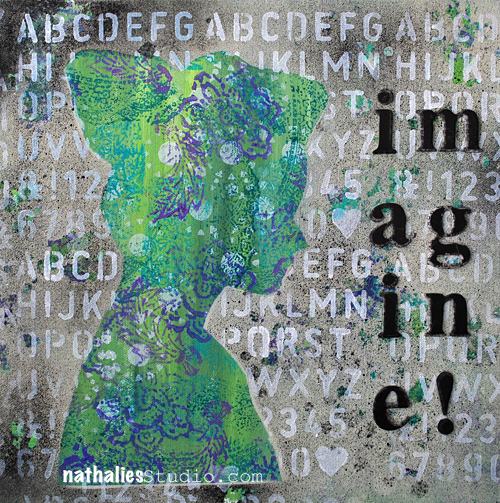 I created this canvas board with my new Stampendous Fiesta Stamp Set for the CHA Booth.
I first painted the background with different green shades. Then I stamped the background with different acrylic colors and the Fiesta stamps. Next, I masked off the background with the woman silhouette and used Parchment and a light mist of Black Liquitex Spray Paint over it.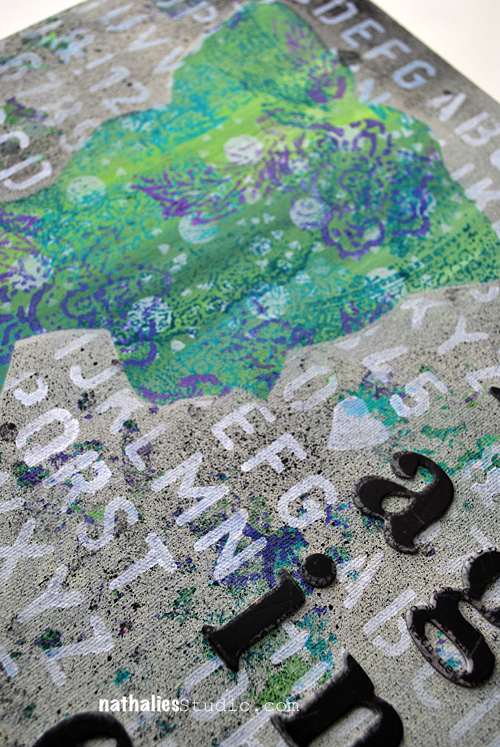 I took some paint at some areas off again and then used Titanium White Spray Paint and an alphabet stencil moving over the whole canvas with the lady still masked off. The letters were applied in the end with Gel Medium.
Here are the supplies I used:

have a wonderful day and do something creative!