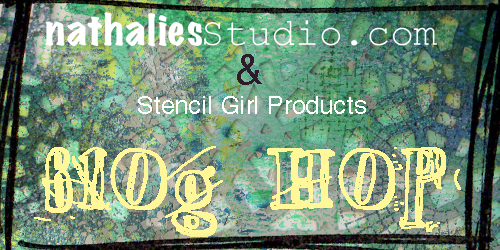 Welcome to my 7th Stencil  Blog Hop! This time I invited 4 wonderful artist friends to hop along with me and show case my StencilGirl Products Elephant March Stencil. It is a 9×12 inch stencil.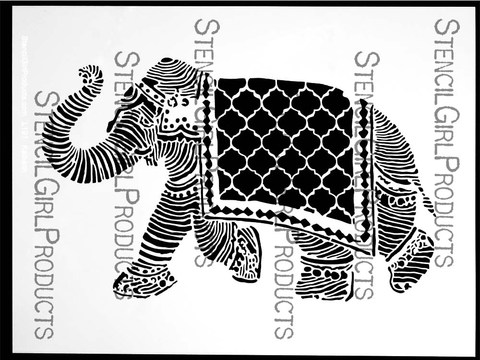 And I give away one Elephant March Stencil! Comment here for an entry into this giveaway! And if you also comment on all the other listed blogs I will  give you an entry into the giveaway for each blog you comment on–how cool is that! You have five chances to win it. Leave a comment on each of the listed blogs and on my blog  and let us know how you like the projects and I will pick randomly one lucky winner. You have time to comment till September 18, 2013 – midnight EST.
 Edited on September 23,2013: Congratulations Sharon Johnson – you win the Elephant March Stencil. Please contact me by October 10th, 2013 with your snail mail addy. -Nat
Here are my friends joining me this time :
Carolyn Dube wonderful artist and Stencil addict…give her a stencil and she does magic
Maria McGuire rocks the StencilGirl Talk blog and all kinds of beautiful projects
Marsha Valk Marsha my sweet and talented friend from the Netherlands
Jessica Sporn an amazing Mixed Media Artist and Illustrator who is soon an almost neighbor of mine ;)
WHY an elephant Stencil? I love elephants and we have a lot of family connections with elephants! My uncle Gerd used to work as a zoo keeper at the zoo in Wuppertal. His stories of the elephants always fascinated me the most. And as a little child my grandaunt Margot used to tell me the story of the Tuffi a female circus elephant who jumped out the famous monorail in Wuppertal into the river in 1950 (no elephant seriously hurt!). And I loved all kinds of stories elephant related…and Elephants can be represent so many things..memory, strength,  mental strength, fun, intelligence. Need more reasons or an elephant stencil? Nope- LOL- ok…let's continue on
Check out some samples here: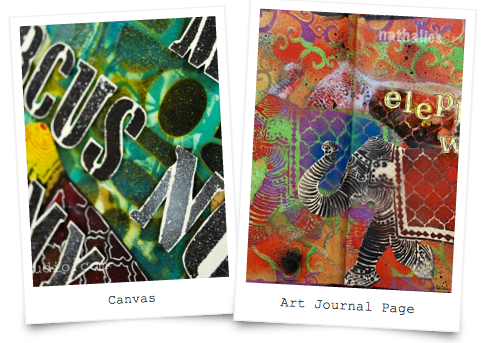 Here is what I created for today: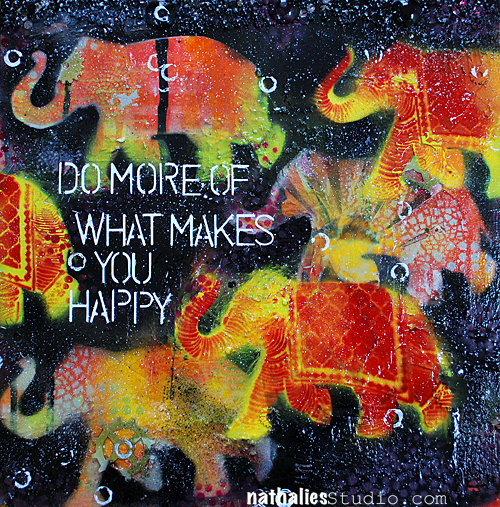 Loved working on this big canvas and applying layered stencils and collage elements and then spray paint – there is a lot of texture on this canvas.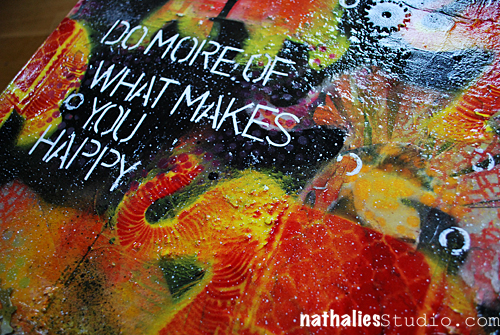 So much fun how different all the elephants turned out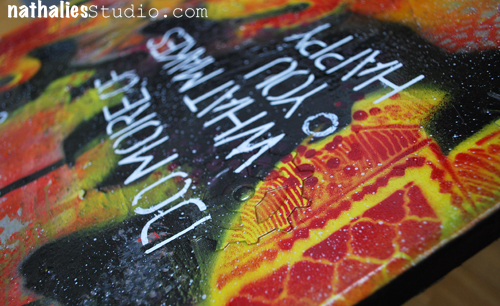 They make me really happy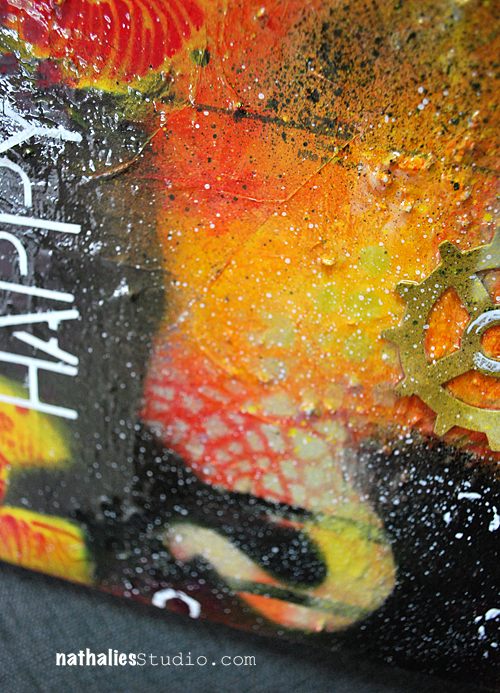 Here are the supplies I used:

Now hop on over to my friends and check what they did and comment for some changes to win the stencil :)
Have a wonderful day
hugs
nat