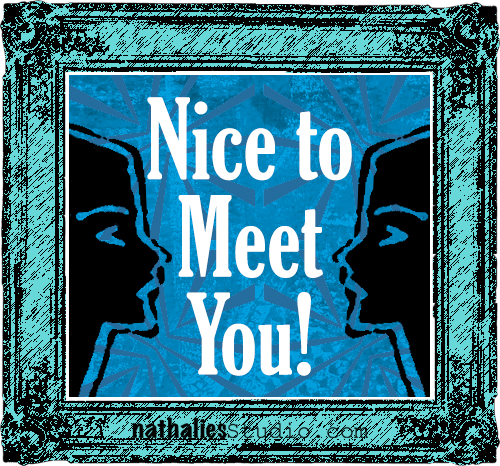 It's time to get to know an artist with… Nice to Meet You! Today I'd like to present to you the inspiring art and story of my Creative Squad member Josefine Fouarge! We love Josefine's expert use of layering and collage in her art journal pages and mixed media projects. Read on to learn more about her background:
---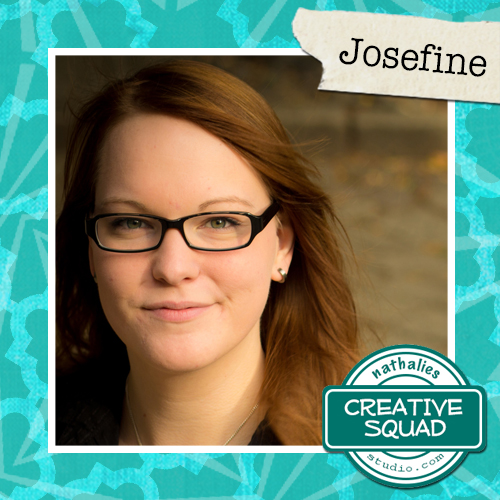 Please introduce yourself to our readers and tell us where you live:
Hi, I'm Josefine (aka HolyLise), a blogger and teacher with a focus on card making, art journaling and mixed media. I love sharing tutorials on my blog and YouTube channel as well as teaching classes in my local craft store or online. Originally, I'm from Germany but I moved to the US in 2014 to be with my (now) husband. Together we are living in Southern California and sharing our house with a princess dog, named Freedom (she has her name from the fact that she always jumped into freedom when she was a pup).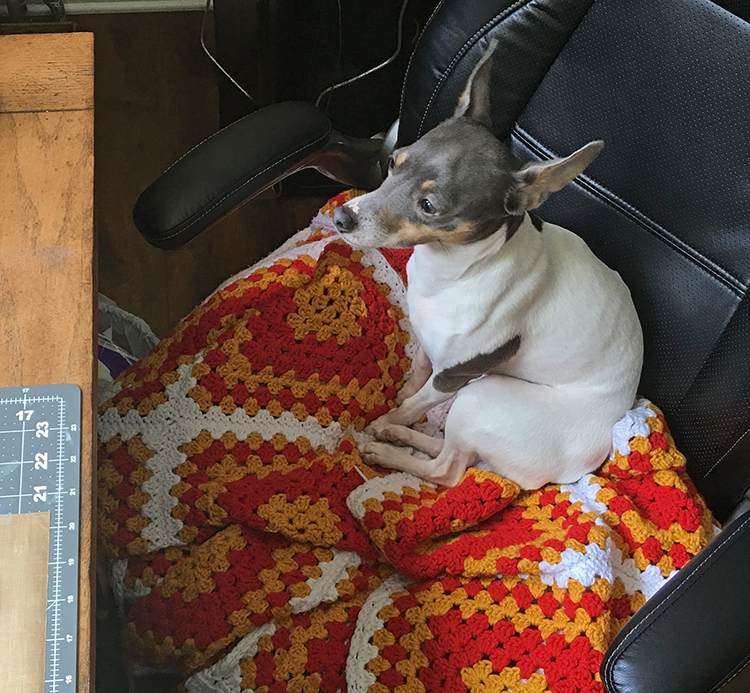 How do you make time to be creative?
I always manage to squeeze in some minutes here and there. Plus, I usually hide in my craft room over the weekend. Being creative helps me to relief stress and calm down, so it's very important for me to find at least 5 minutes every day.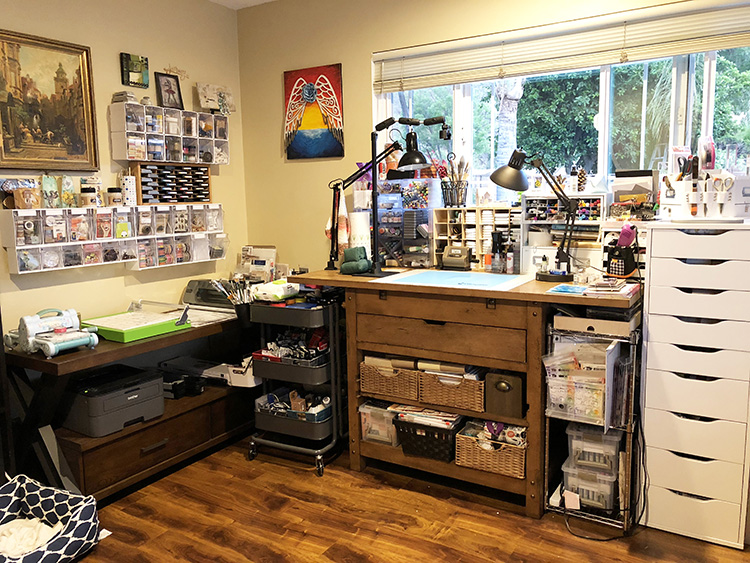 What are some of your favorite n*Studio stamps / stencils?
Kassel is my all-time favorite, shortly followed by Hamburg (no, there is no theme with German city names ;) ). The elephant parade is great for layered techniques. And let's not forget the foam stamps, Manhattan being the one that I tend to use most often.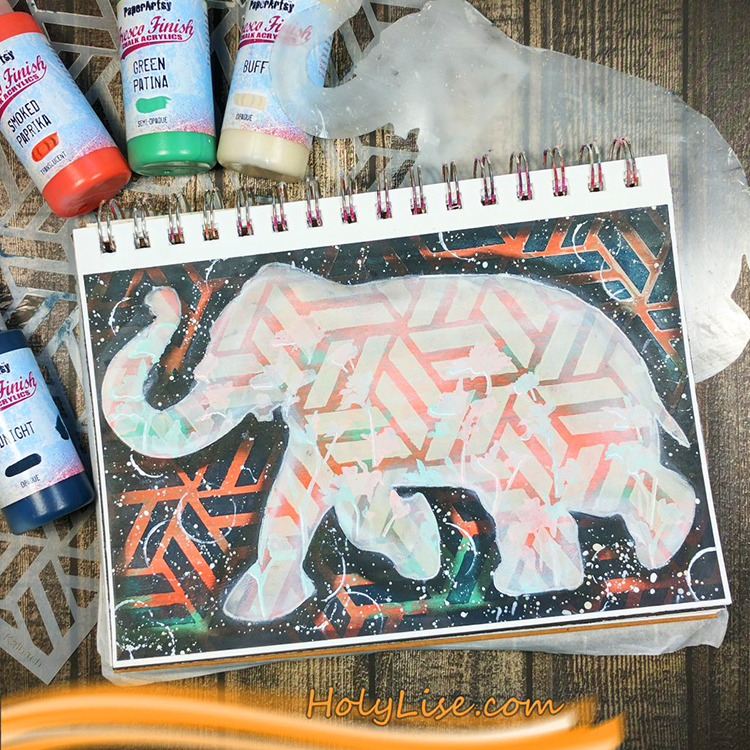 How do you love to use them?
I'm a fan of experimenting with patterns, mediums and techniques, and try to combine them differently every time. I like playing with contrasts, either by using complementary colors or by aligning patterns in new ways (or both together). Nathalie's stamps and stencils are perfect for these types of experiments without making it complicated.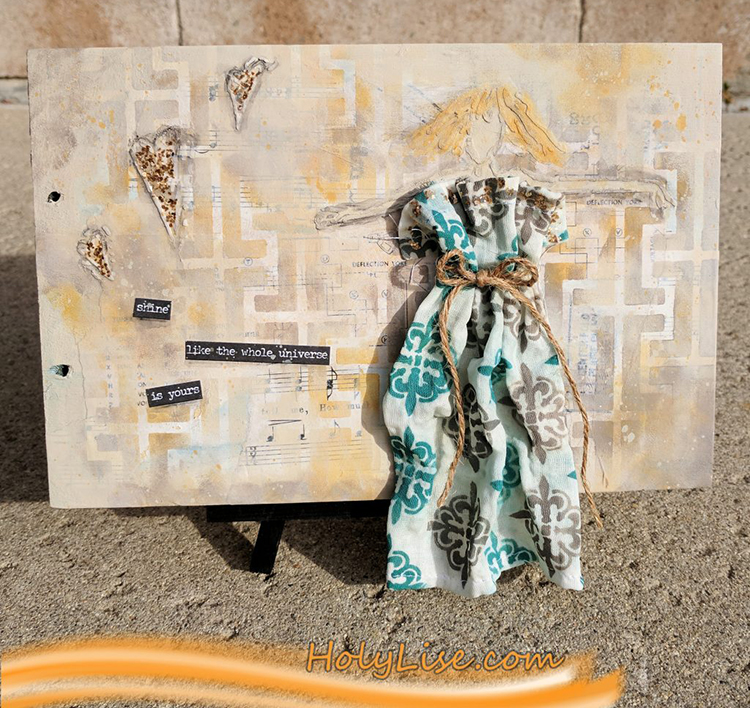 What is your favorite medium to work in? 
The messier, the better. It doesn't matter if it's inks, paints, texture mediums – I love getting my hands all colorful. A few of my favorite craft items are my Gel Press, PaperArtsy paints, Liquitex paint pens (thanks to Nathalie for introducing me to those) and Dreamweaver texture paste.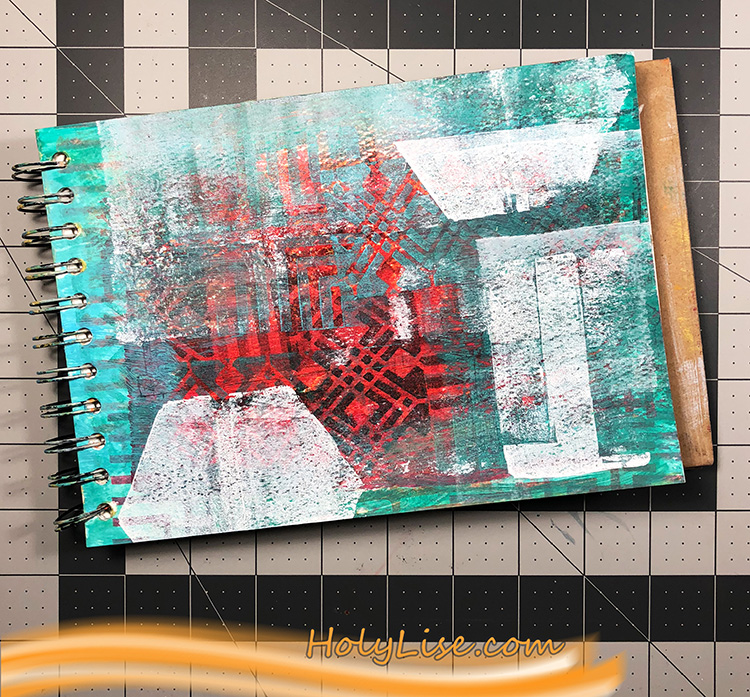 What inspires you to be creative? 
That's a good question and I have a hard time answering it. I was never creative when I was younger (my mom would tell you something different, but really, I never was). I discovered all of this only after I moved to the US. Now I feel inspired by watching other artist on YouTube or during classes, by the weather, by impressions from anywhere or just by sitting in front of my craft table and looking at my supplies. Really anything, I guess. I definitely couldn't narrow it down. Plus, my husband is a total enabler. Sometimes he gives me ideas for a page or a card. The fun part is that he knows exactly what art supplies I have and how I could use them.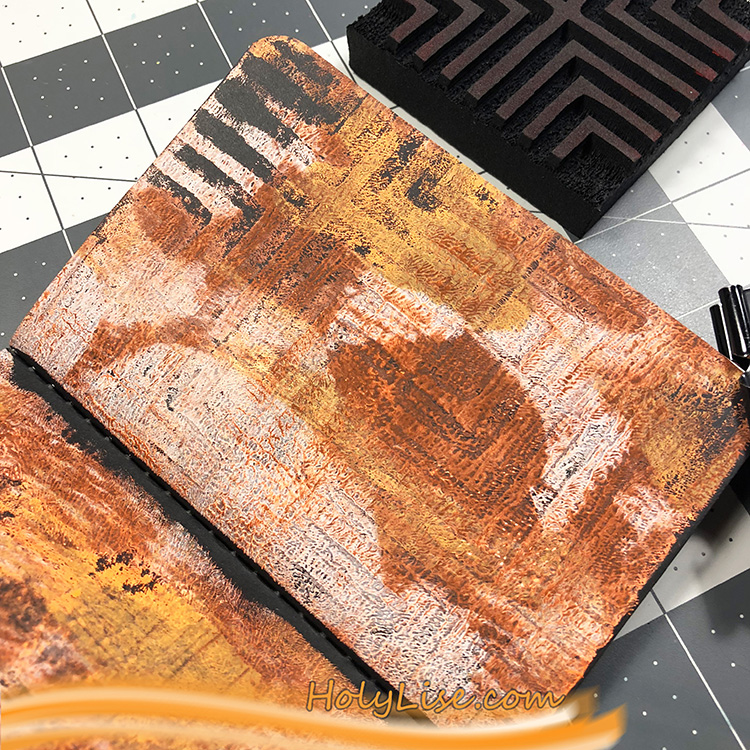 Do you have a favorite artist?
Carl Spitzweg has been joining me my entire life. His painting "Der arme Dichter" (the poor poet) was hanging in my grandma's house and I always liked it. When I was young, I didn't know the name of the painting and I thought that his life must be amazing – laying in bed and reading all day, looking out of the window – not realizing what lifestyle I was idolizing. Later she added "Der Buecherwurm" (the book worm) which I also loved, considering that I'm an avid reader thanks to my grandma and mom who always supplied me with the best books.
Another artist that I have learned about just recently is Yayoi Kusama. Her polka dot pumpkins are amazing and she has such an amazing way of expressing herself. I was lucky enough to get tickets for her exhibition in LA to see her mirror rooms and her textured paintings (which are huge). Goosebumps, I'm telling you.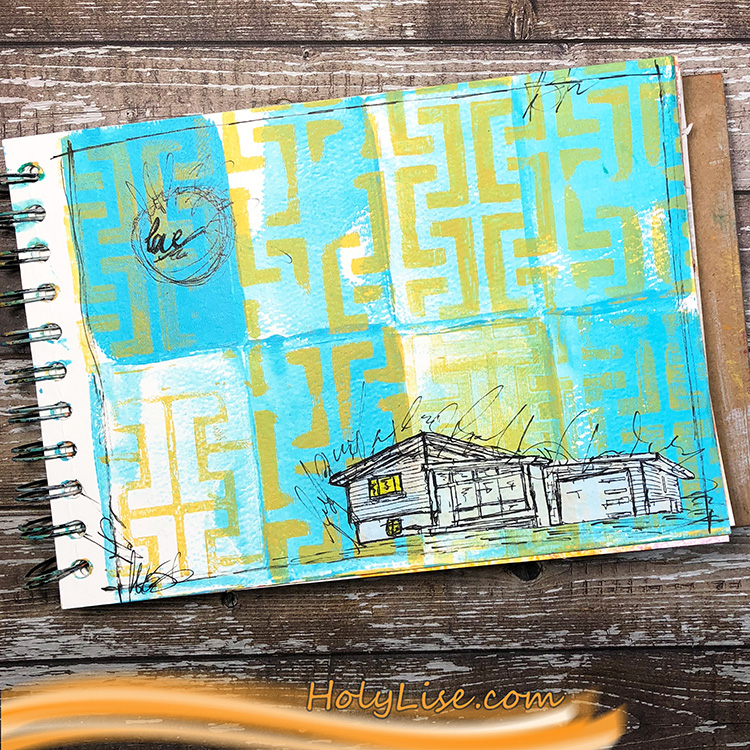 How did you get into art-making?
When I moved to the US in 2014 I was not allowed to work till I received the appropriate paperwork. So, I spent my time with watching videos and scrapbooking my wedding pictures. After I was done, I started looking at YouTube, searching for other people and their scrapbook pages to get ideas for more. Not long and I got into card making and once I found a local craft store and took my first art journaling class, I couldn't stop. Today, I don't scrapbook much anymore, but the love for making cards and filling my art journal pages is still there.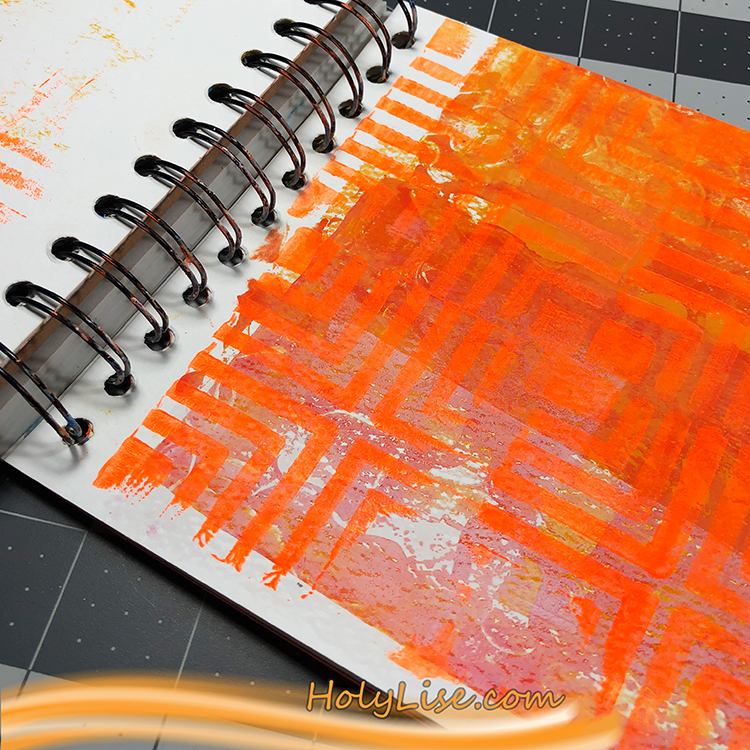 In three words, how does art-making make you feel?
Happy and calm
---
Thank you Josefine for sharing your story! If you'd like to learn about every member of our Creative Squad, be sure to check out the Nice to Meet You features for Maura, Tania, and Jennifer too! And here are some of the supplies that Josefine used to create the pieces you see in this post: