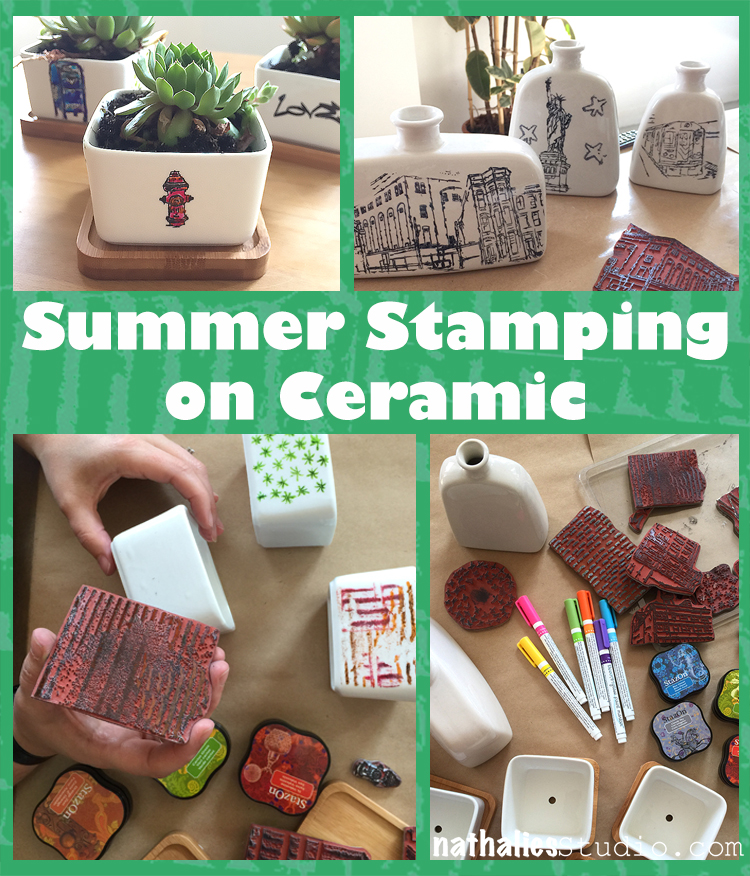 My friend Kim and I had our monthly play date and we decided to oomph up some ceramics.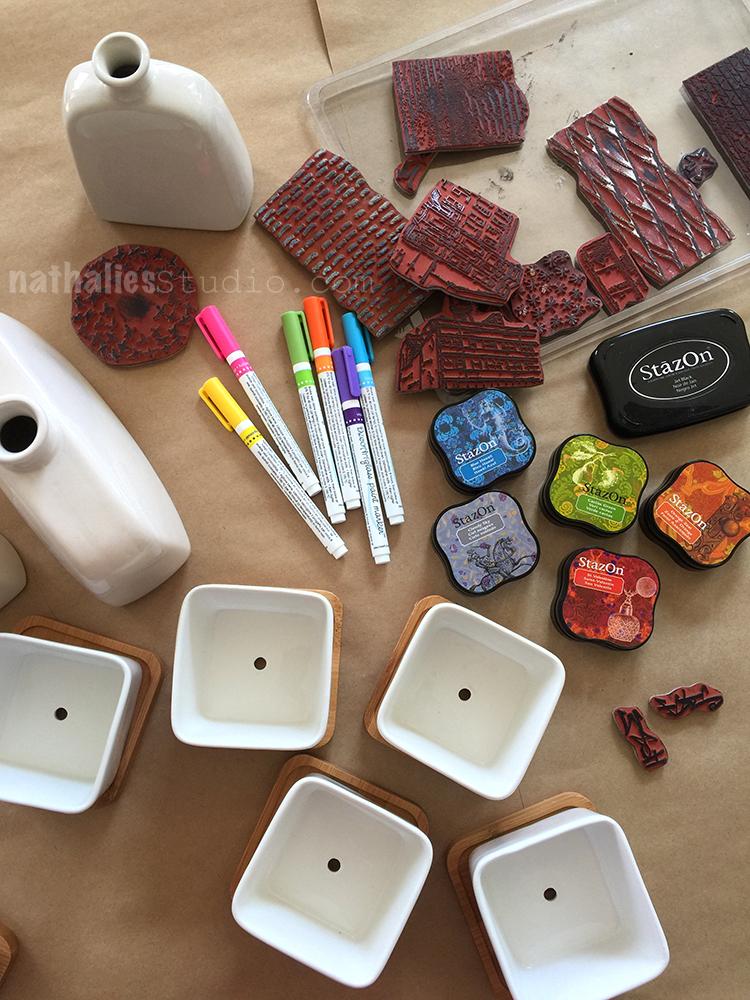 Since succulents are growing on my deck like crazy we thought taking some and planting them into some fun planters for the window sill, would be a great idea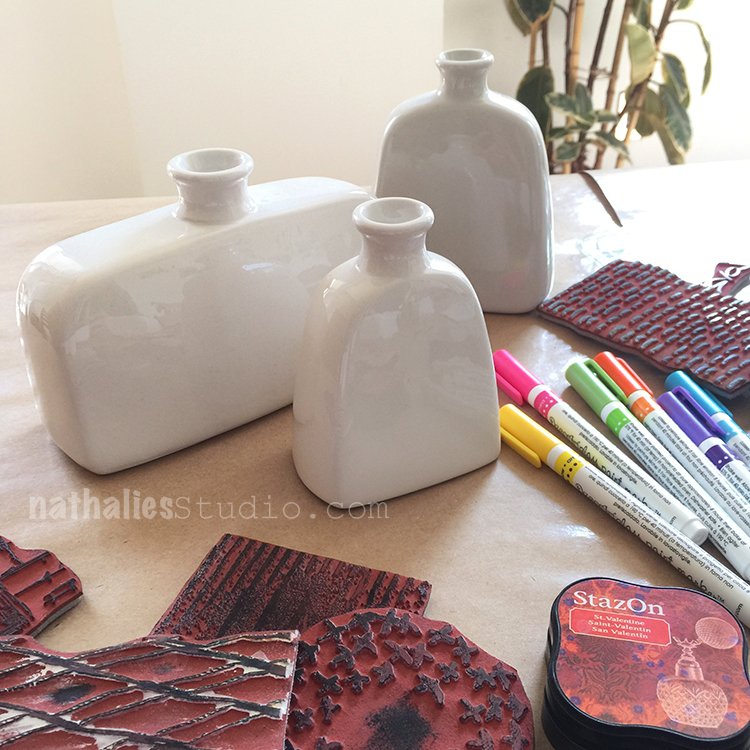 And we also found this darling set of vases.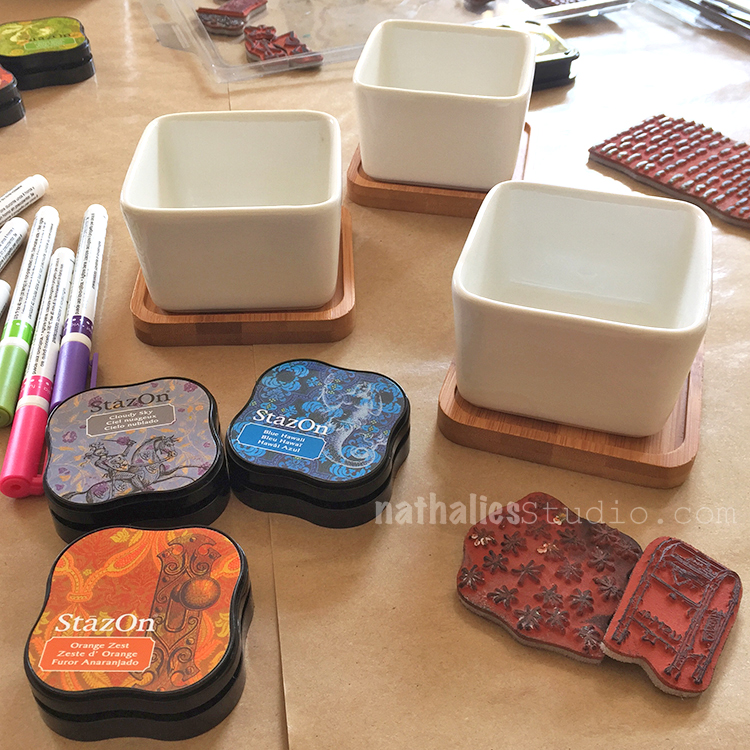 We used different colors of Staz On ink which is great for slick surfaces. Just don't forget, you can still rub the ink off. The great think about the cling stamps is that you can bend them quite nicely to cover rounded areas.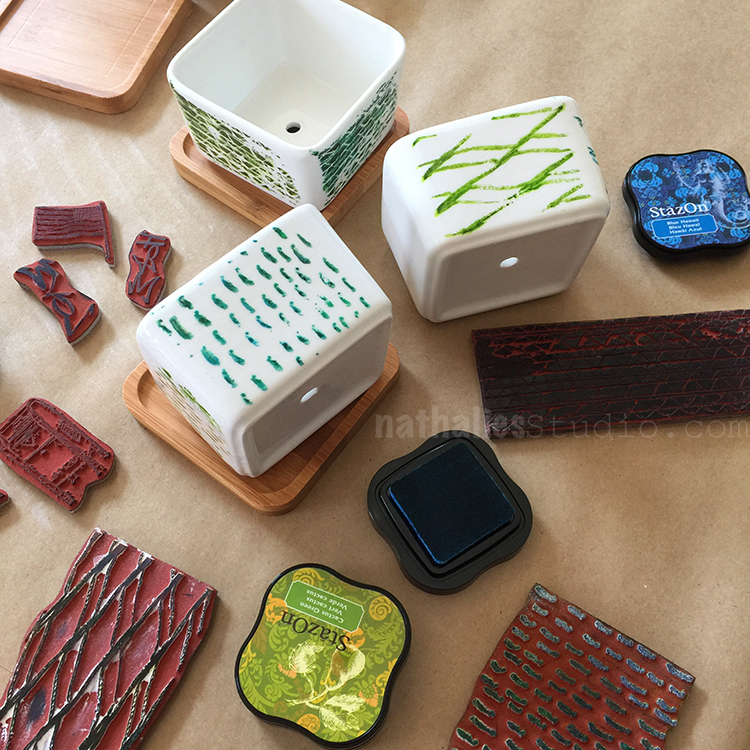 We stamped with different themes of my RubberMoon Stamps – here you see some of the Embroidery Set. It is a bit tricky to get the images onto the slick and not straight ceramic but if you have a wet rag handy, you can wipe off any oopsies quite fast and without anyone ever knowing ;)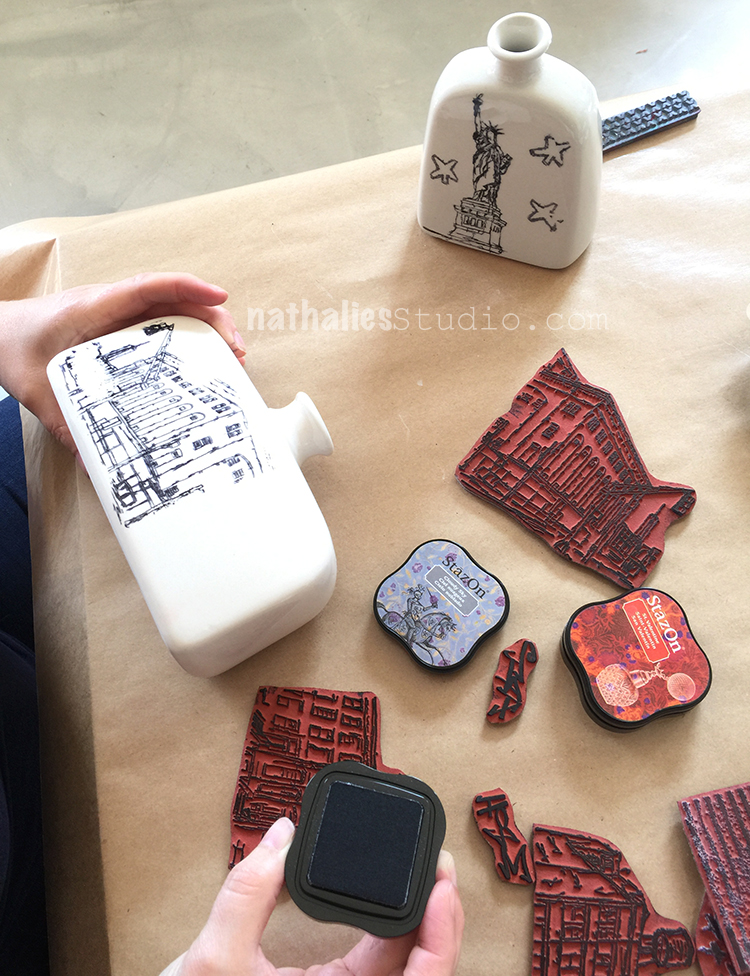 for the vases I wanted to go really plan and simple and use grey looking Staz On and my Stroll Through the Hood Sets.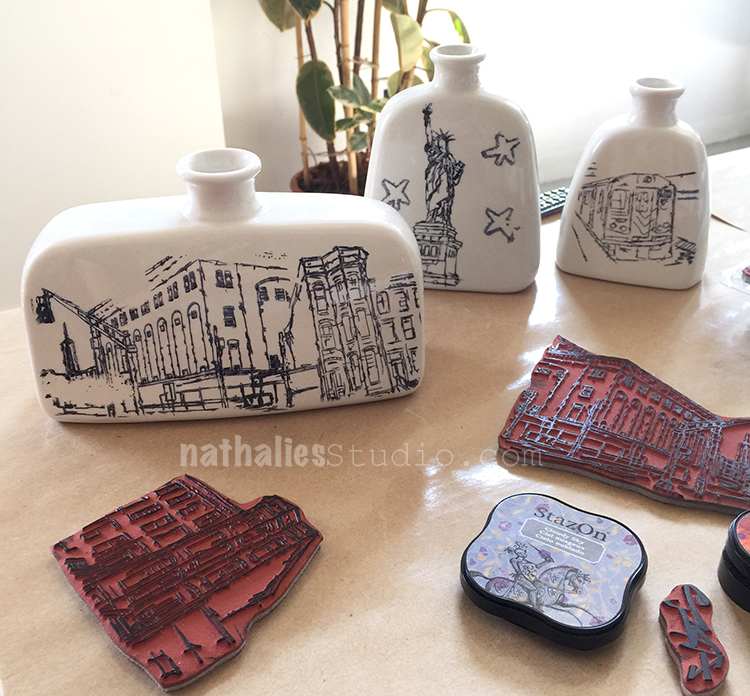 The vases had some bumps and those caused some interrupted areas,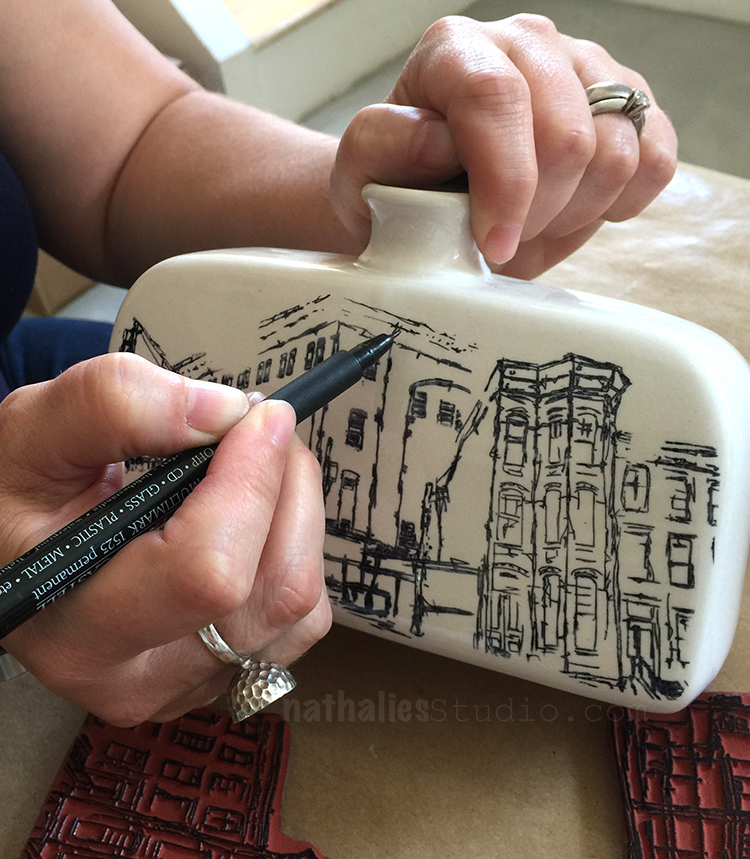 which I could easily fill in with a fine permanent marker.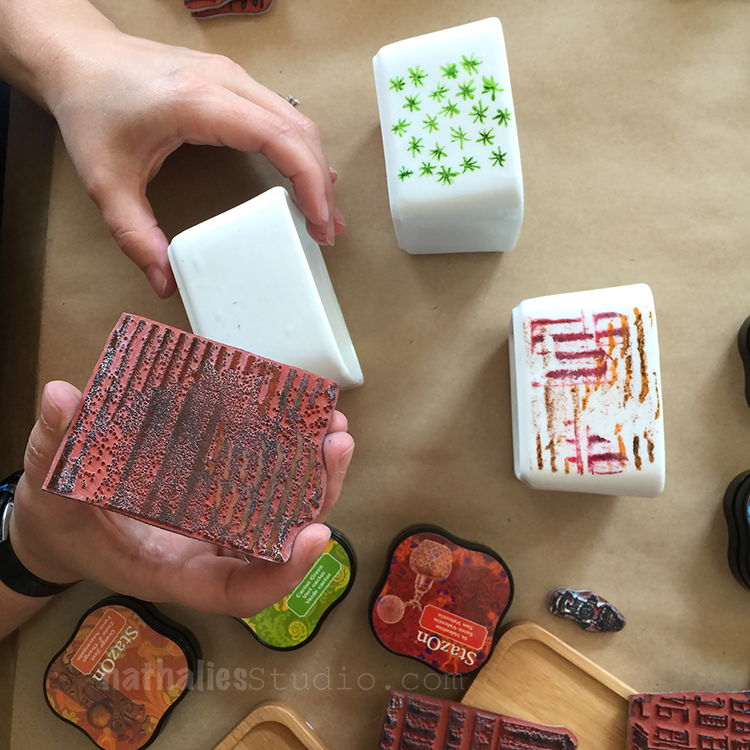 The Planters coming sets of three offered the possibility to create four different themes given the four sides of their form.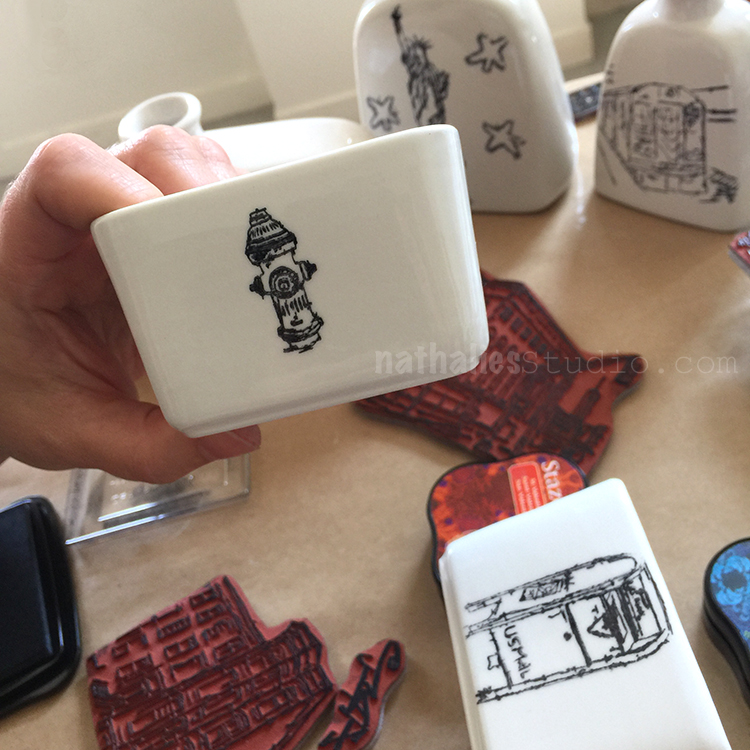 I chose one side to stamp with the Hydrant and Mail Box Stamps in black and then colored them in with some glass and ceramic paint markers.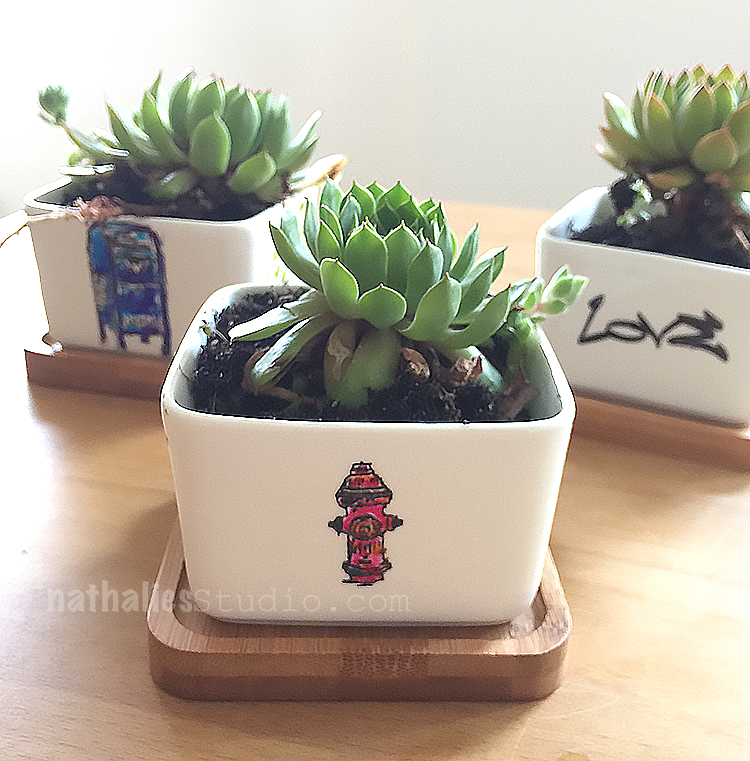 And here you go – some different sides and options to display our new planters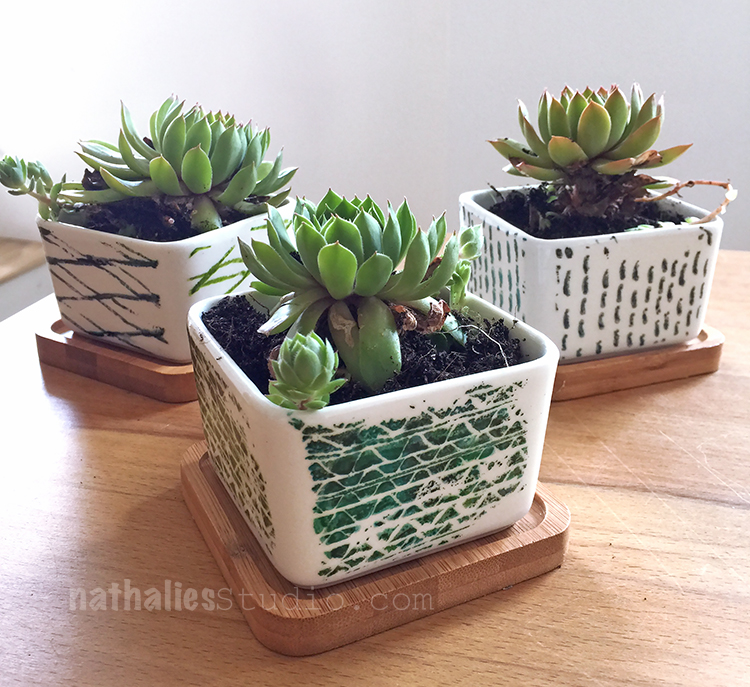 Kim used all kinds of green tones on her planters- love the outcome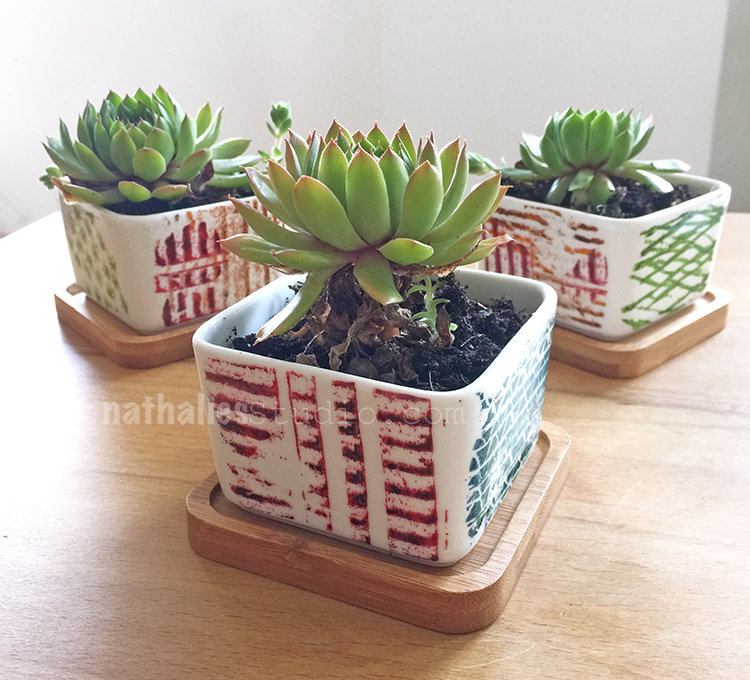 and I decorated all sides differently so I could display according to my mood- LOL ;)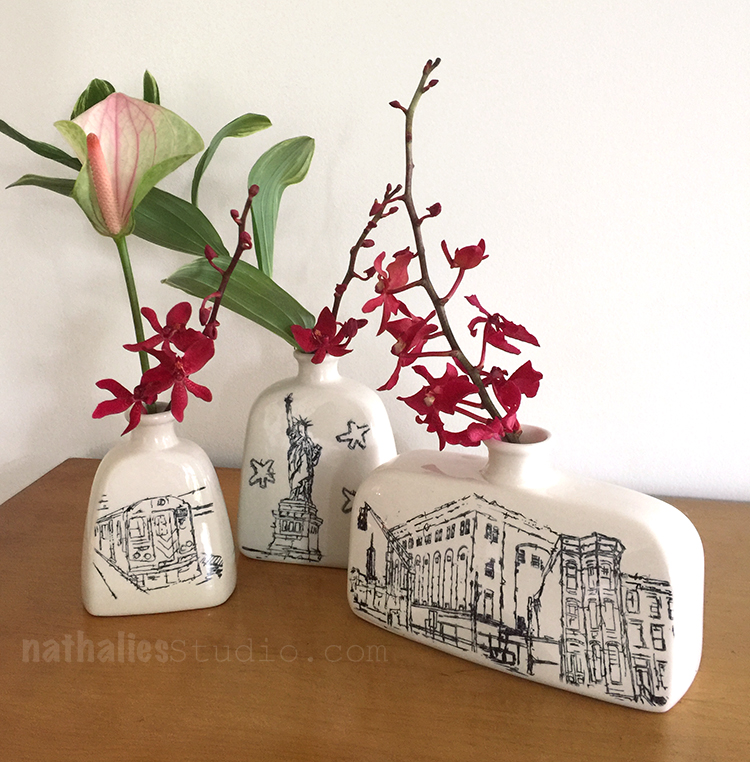 And my favorite those vases for which I bought some cool flowers – I am totally in Love with those. And it was so quick and fun.
We had a great time and have already planned our next play date. But until then, we hope you enjoyed our Summer Stamping on Ceramic – maybe you give it a try as well. Here are the supplies we used: