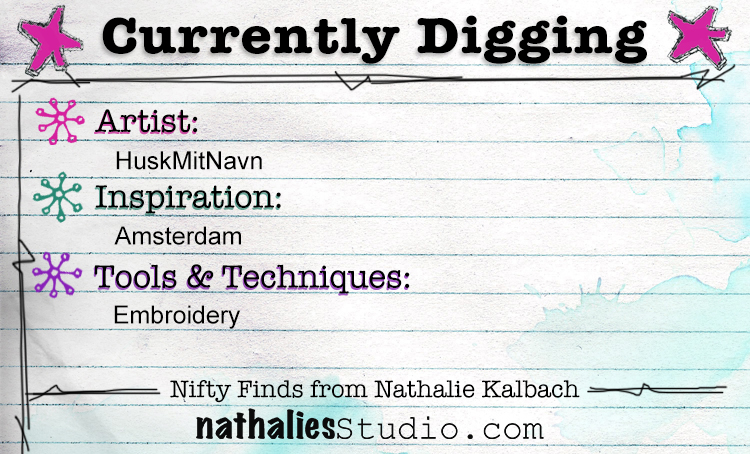 Once in a while I thought I would share with you some nifty finds – like an Artist who's work caught my eye…, some Inspiration or the what, when and where that caught my eye and got my creative juices flowing, and Tools & Techniques I am currently digging like a new way to use a material or an application that I'm taking away. Hope you enjoy this.
Here we go for this month:

HuskMitNavn – yep …not a typo. I love his artwork! He is Danish, he is from Copenhagen and I found him on Instagram and ever since I am looking forward to his posts.
They are witty, they are fun , they make me smile and they are so good!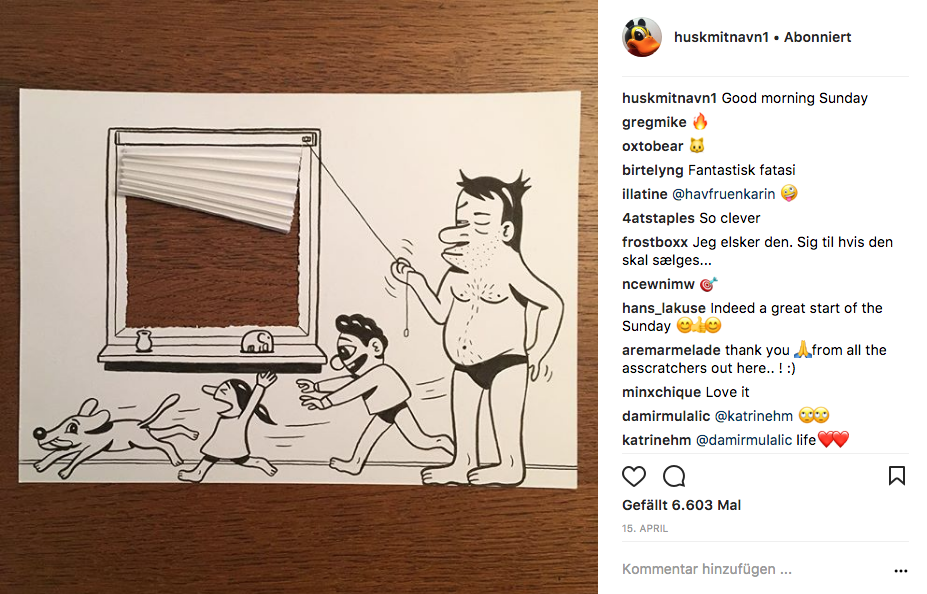 Go and follow him on instagram!!!

Traveling is such an inspiration – recently I have been to Amsterdam and walking around, taking pictures and just embracing everything that is different from what you know inspires me. As you might know I am a big advertiser of this kind of inspiration – and …shameless reminder – LOL- I wrote a book about it ;) Artful Adventures in Mixed Media. So when I came back from my trip I made sure to start painting right away. Below is the work in progress of a painting – only the underpainting is applied.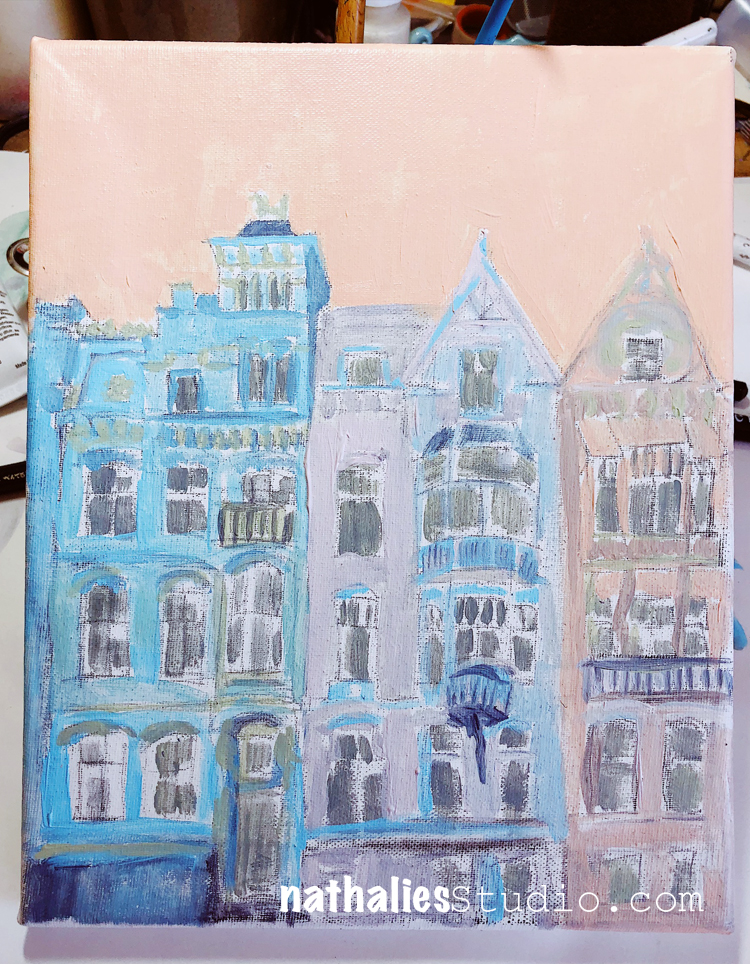 I am excited that I went to the studio right away and cannot wait to share with you some time the finished painting. BTW- am I the only one who sometimes finds the underpainting quite striking (or is this just procrastination talking out of me- hahahaha)

Ever since I took a denim mending course last year at the Textile Institute and also released my Embroidery Stamps – I am hooked on embroidery :) It is one of my favorite things now to do in the evening.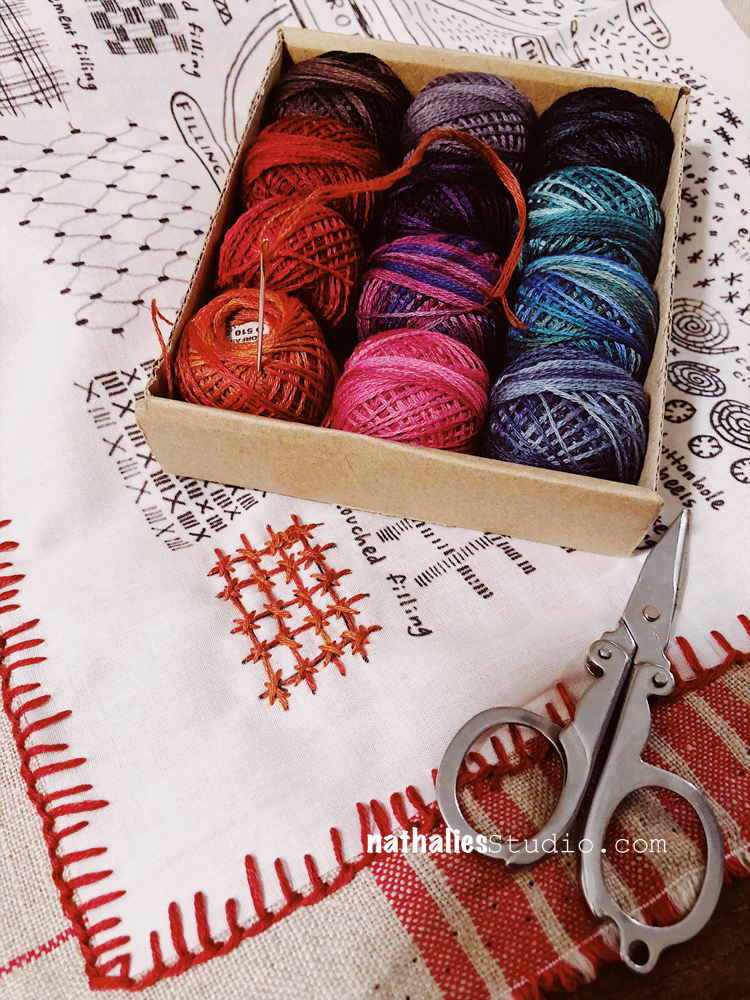 I love that you do not need much – some fabric, some pretty embroidery thread or simple thread, some scissors (mine are foldable -best gift EVER- thanks Val!), a hoop  and a needle– bang there you go :) I am not really good at it and every person who is good in embroidery will shake their head, but who cares. I have fun and this is not something I do to have as a heirloom forever. I have a couple fun ideas planned for the next couple weeks and will show you soon – maybe I get you hooked up on this as well !
Hope you found the things I am currently digging interesting and see you soon again with some new finds!
SaveSave