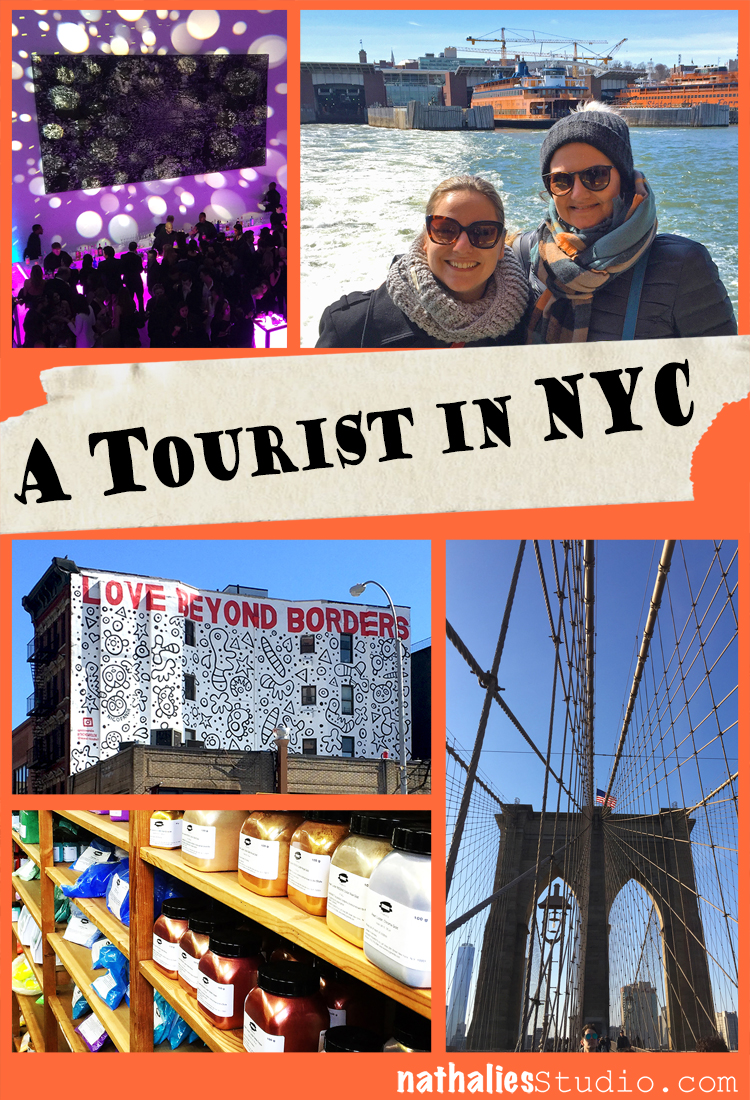 Having my friend Birgit Koopsen visit me a couple weeks ago brought the opportunity to play tourist in NYC. Living so close to Manhattan (a 10 minute path ride) makes you often just go in for your goals and chores and forget to explore it the way you would if you wouldn't live to so close. Since Birgit was already here a couple years ago – I was able to show her some different things. Here are some fun highlights :)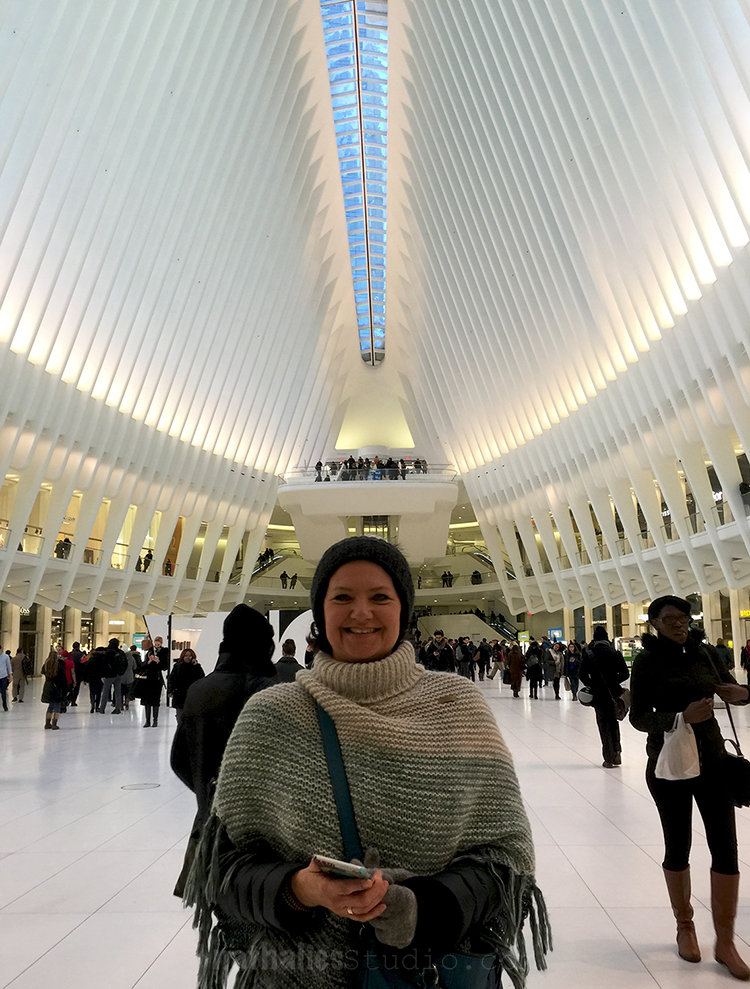 Last time Birgit was here the WTC station wasn't yet finished …I always rush through it …On the first day we went to the Russian Vodka Room for dinner  (it is a fun place – piano player, good food and drinks included- a great place when you are around the Broadway for a show) before
going to a MoMA Party with my friend Kim and we had the galleries almost to ourselves – so cool. It was great to go to the Picabia show for a third time :) I still saw new things and it is always awesome to talk with artsy friends about art.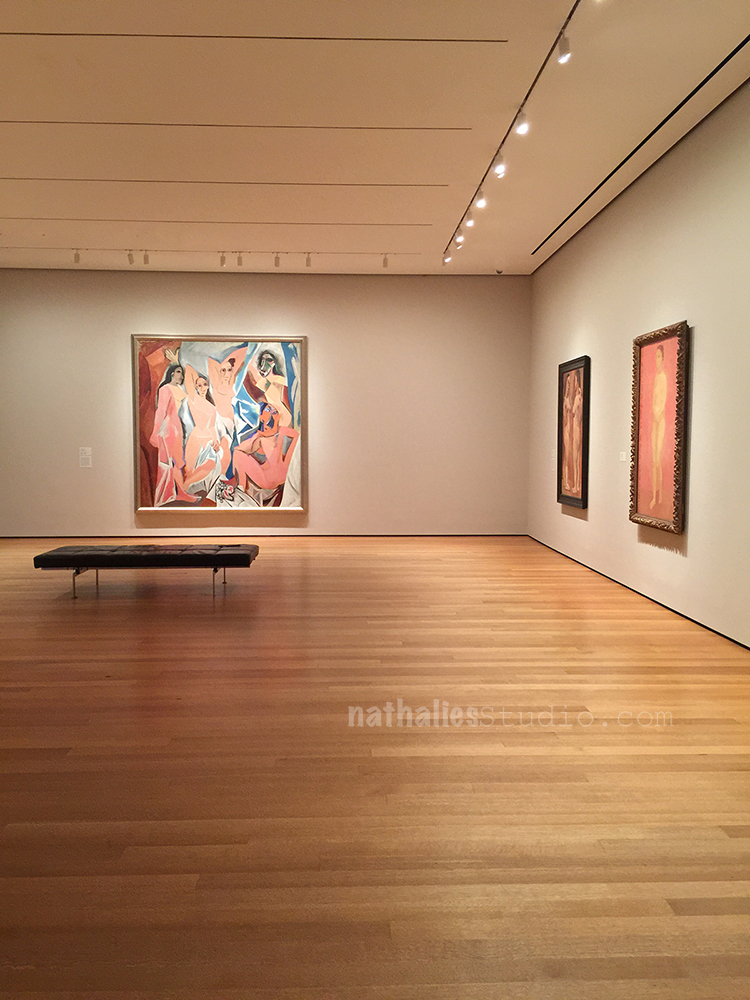 The party was ok – young rich NYC kids – meh … but you know – look at the gallery above – ALL OURS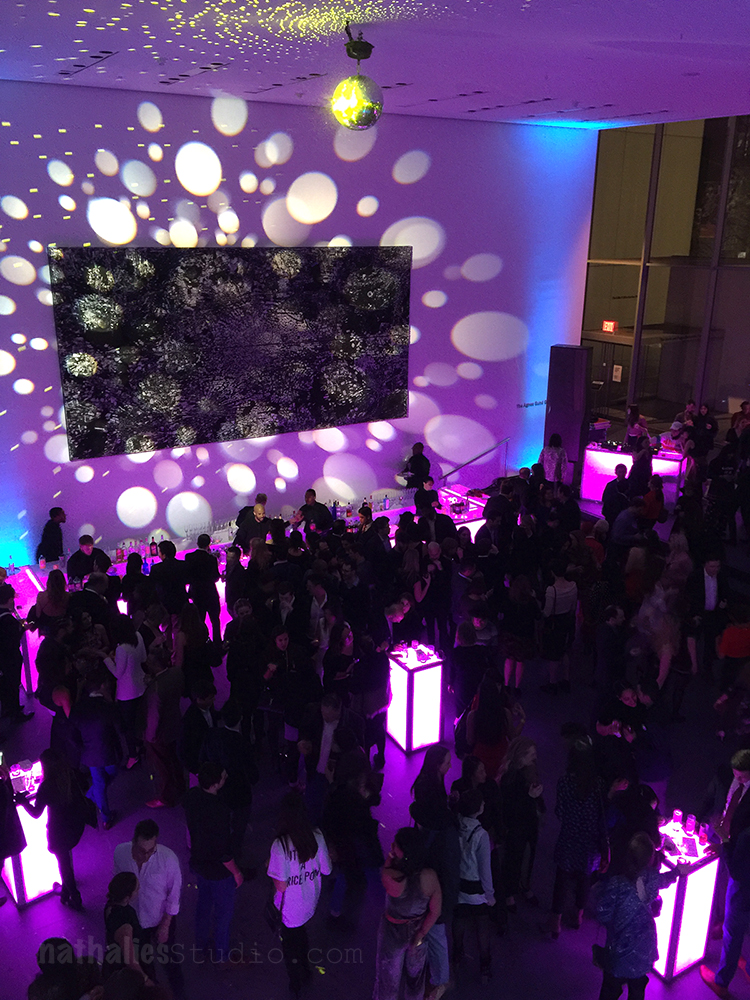 On another day we explored the East Village a bit (ok ok …I got lost …but hey…it is the best way to get to know a hood- LOL)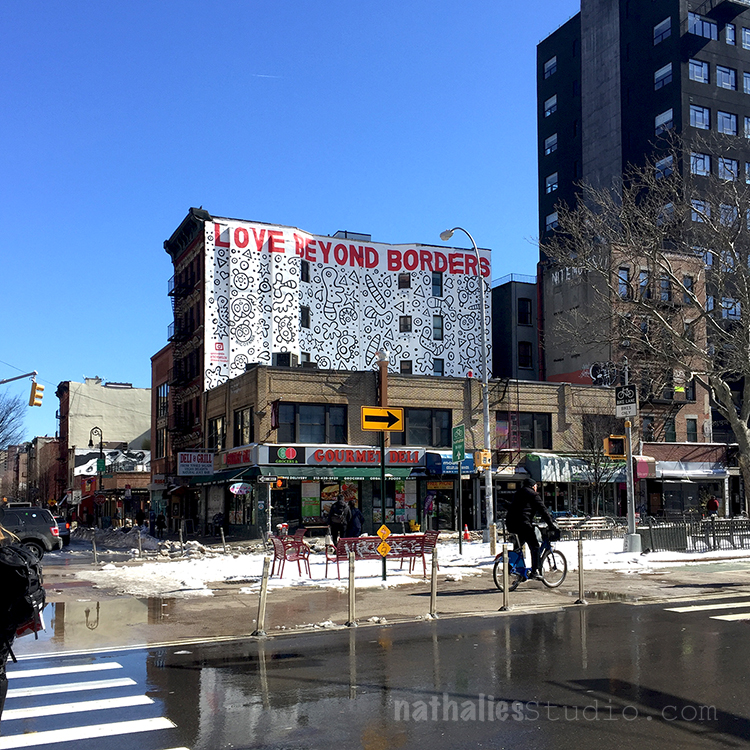 and went to Russ & Daughters – ohhhh yummie. The store exists for over 100 years – the Cafe offering their yummie delicatessen was opened a couple years ago.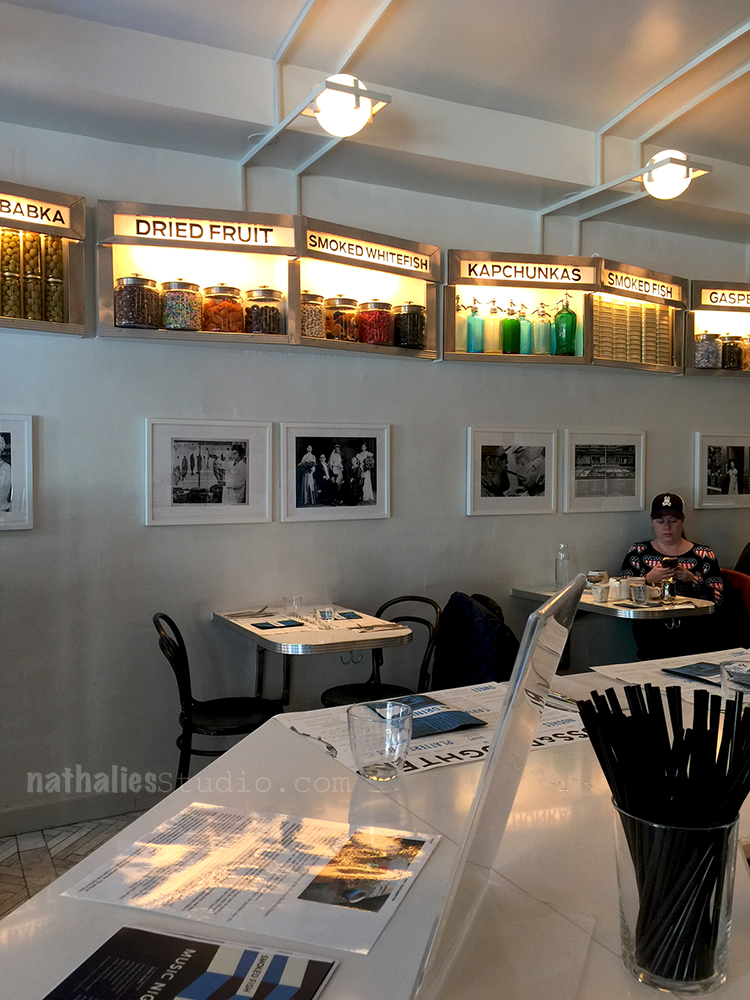 We couldn't stop eating (as we both love pickled fish and fish and pickles and potatoes latkes and dessert)  and we bought loads of their fish in store too which we indulged throughout the week at home …heaven :)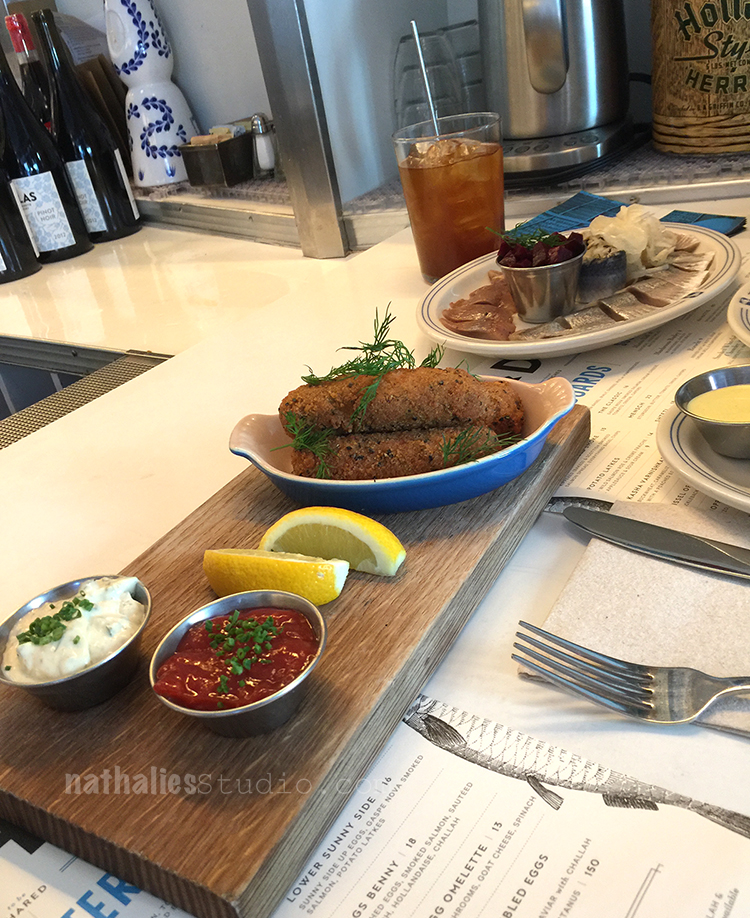 We went to Kremer's Pigment– oh still my heart. A gem open since 1977 in the middle of a buzzing city- a candy store for artists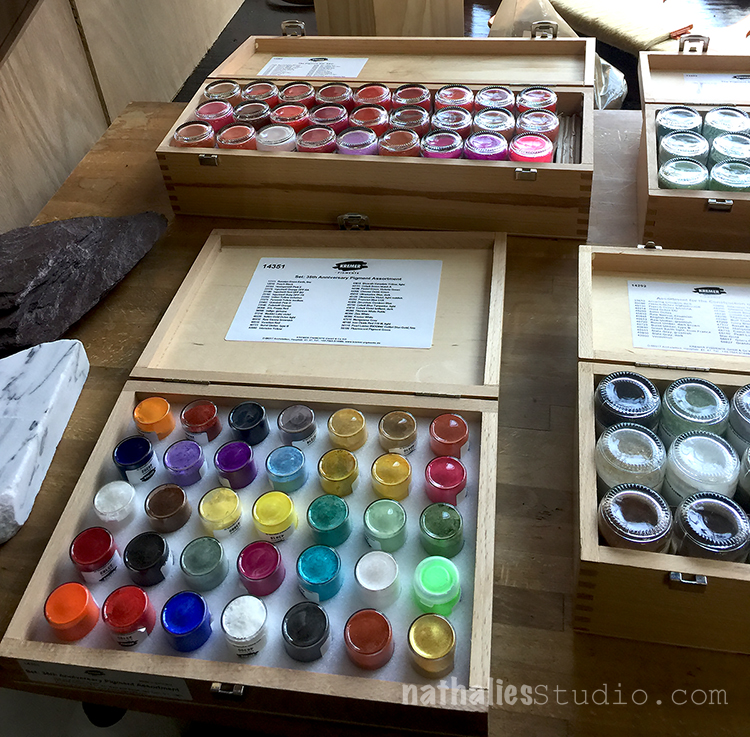 you can buy pigments there and they make their own watercolors. But they also offer workshops on how to make your own watercolors and gesso. I heard those classes are fantastic.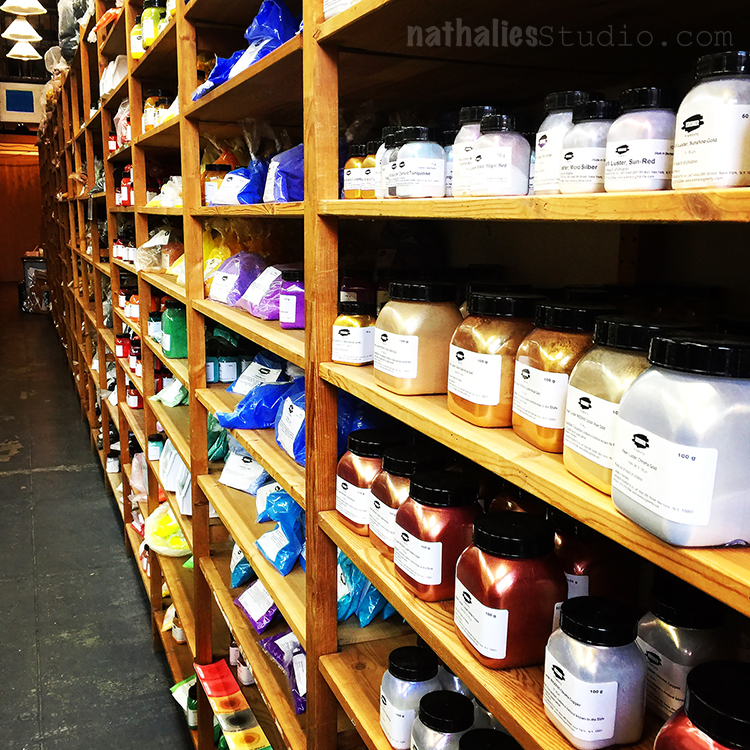 We went one day downtown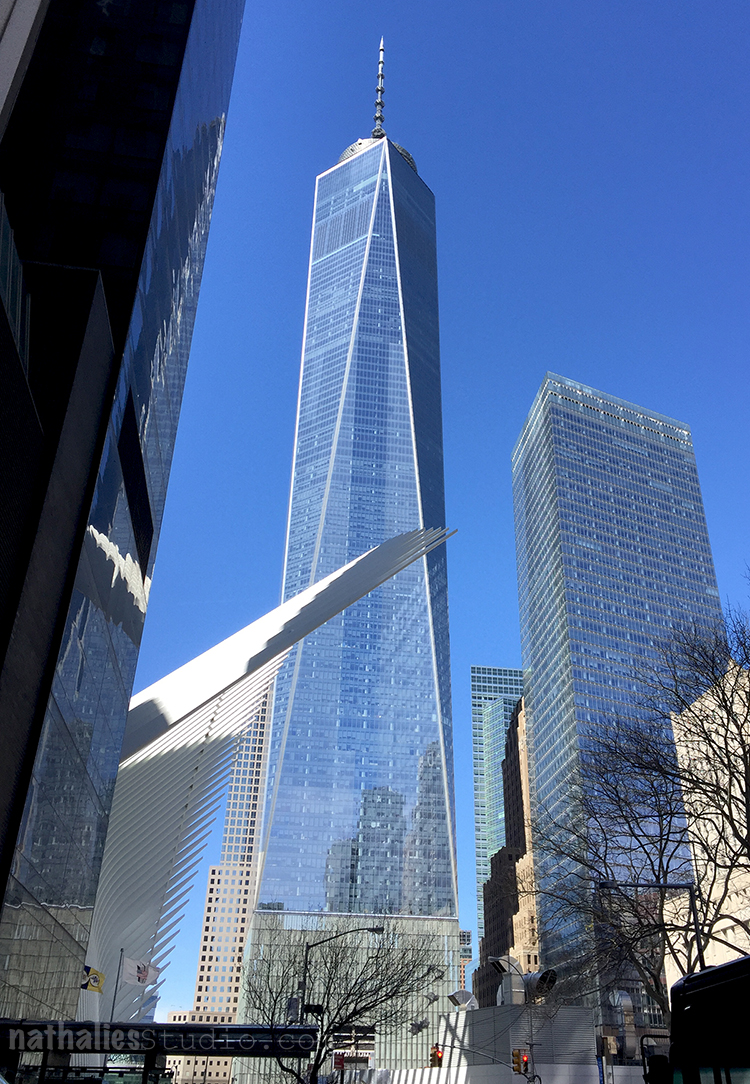 saw the Fearless Girl facing the Wall Street Bull (tons of people there- CRAZY!- that was the moment I turned back into a Jersey/NY girl and had to contain myself from just pushing through the crowd to be able to walk)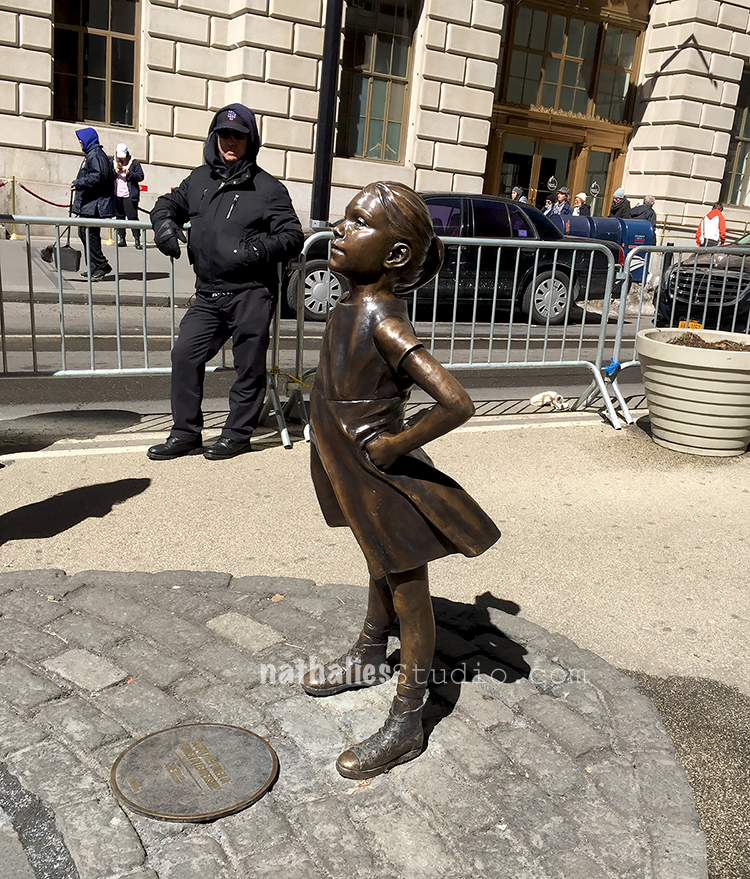 We took a Staten Island Ferry Ride- free and with the best picture opportunities of Manhattan, Jersey City, The Statue of Liberty and Ellis Island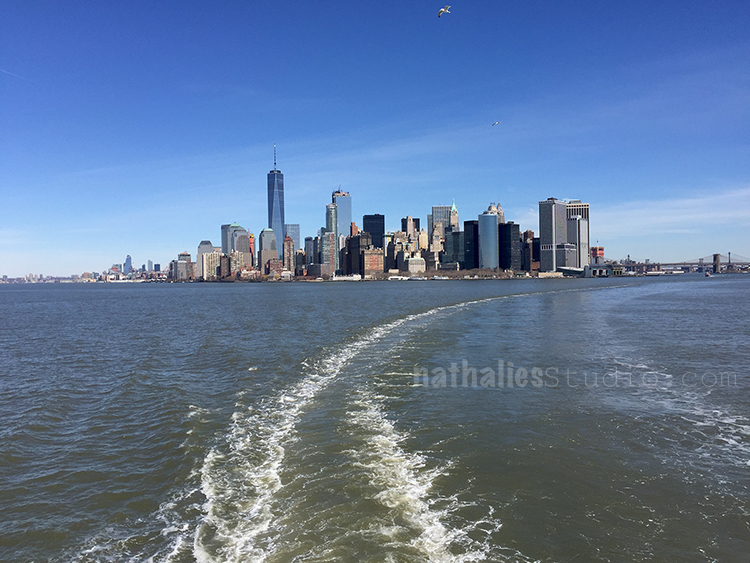 And just enjoyed the sun and glorious day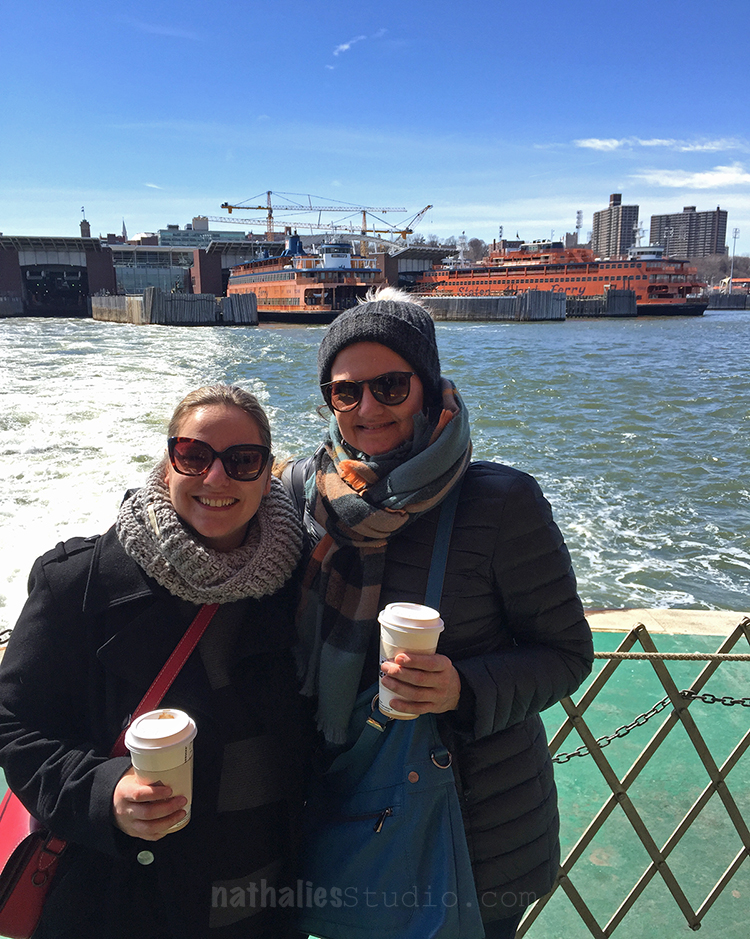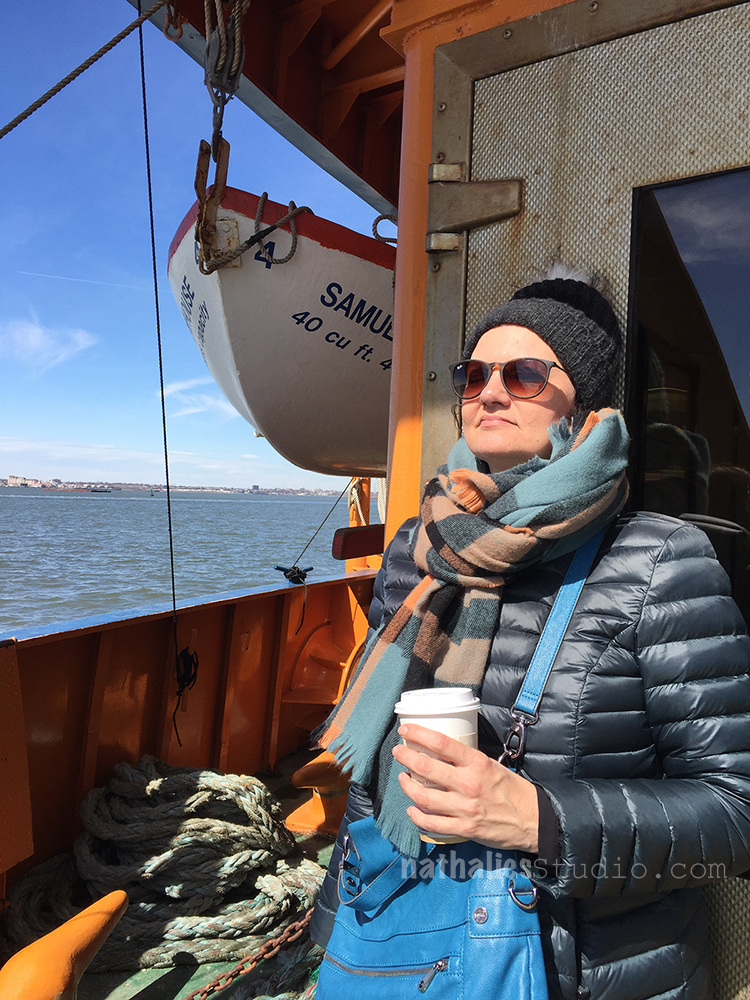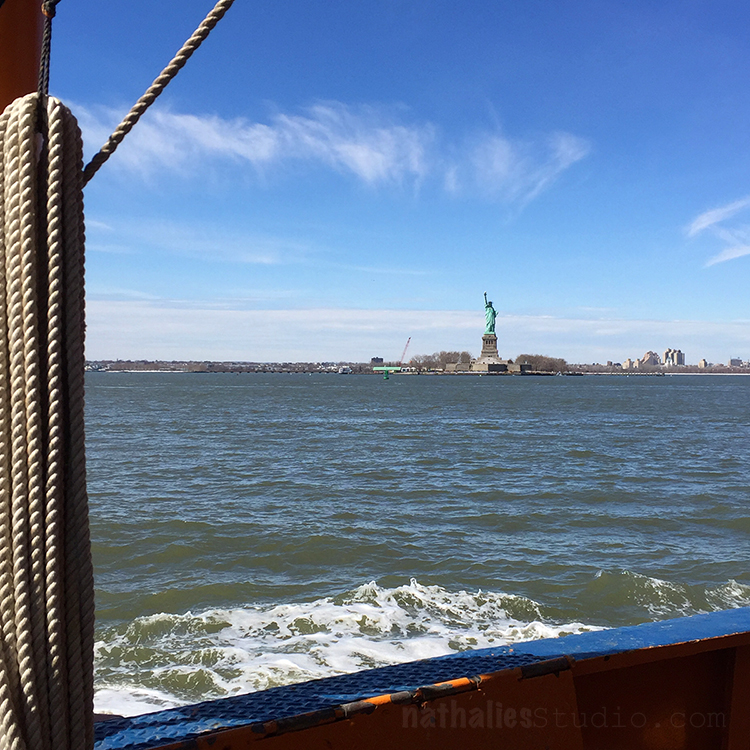 Another day we meet a friend of mine in Brooklyn – Bushwick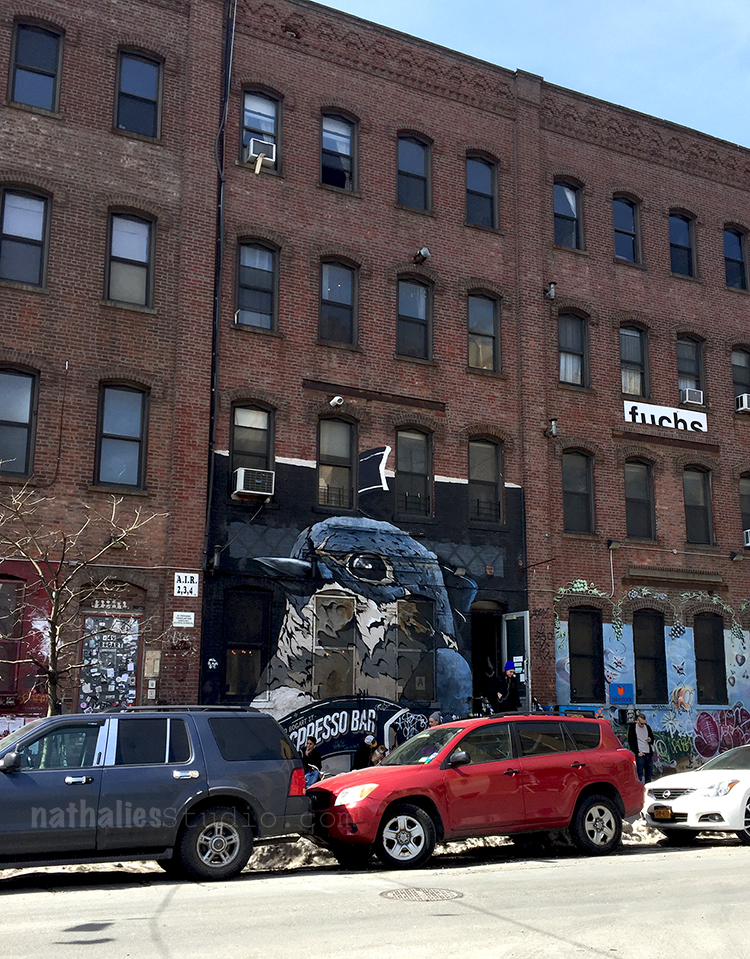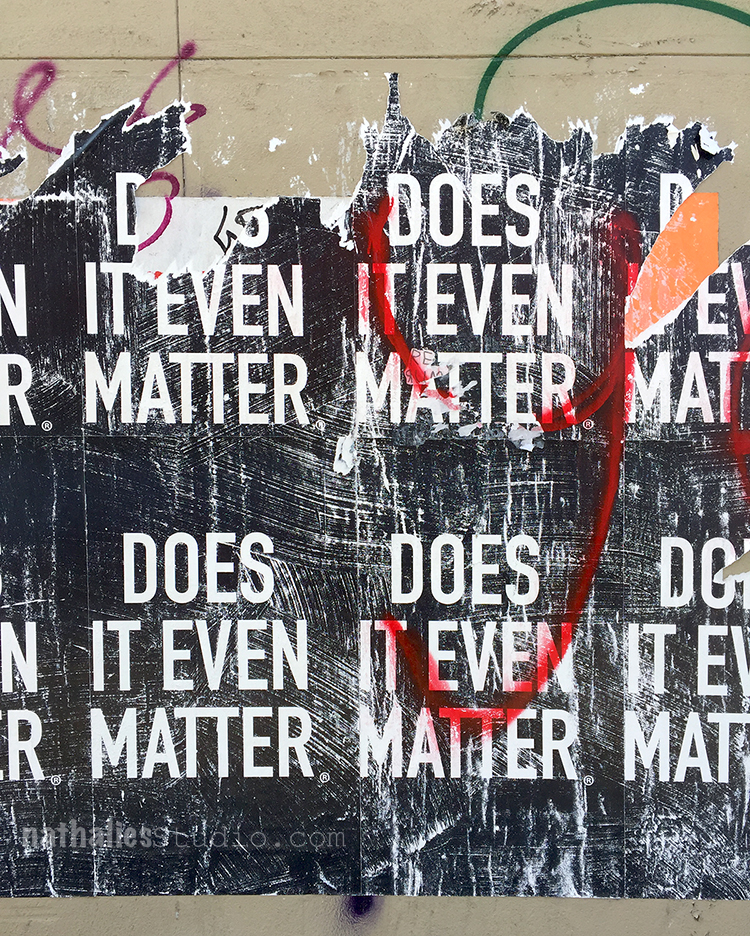 strolled around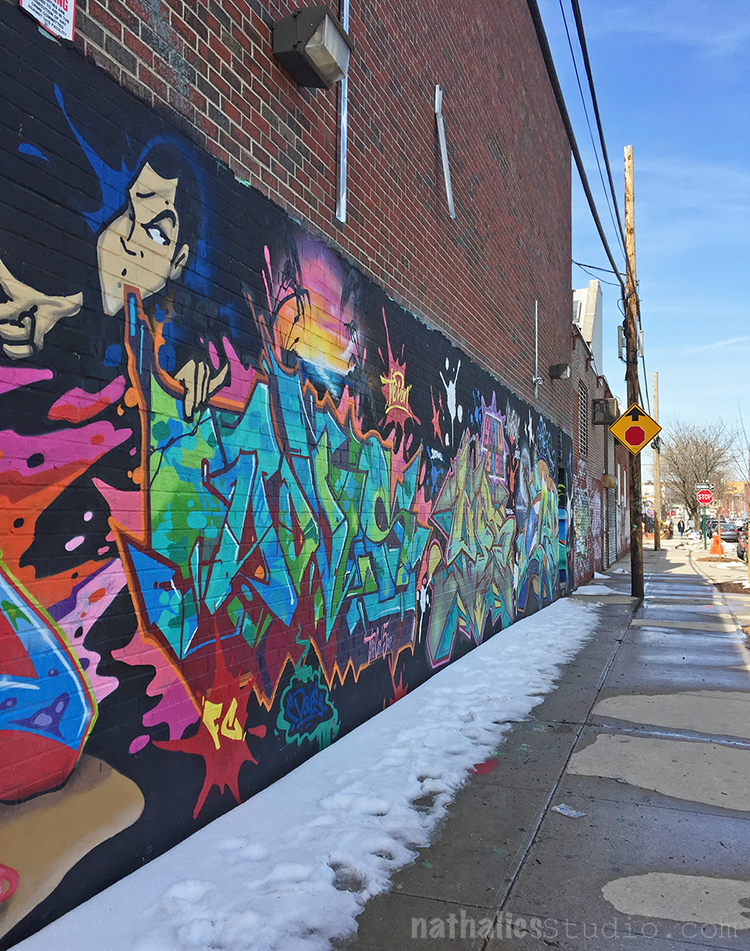 and had Pizza at the Roberta's – sitting outside in the garden – yummie!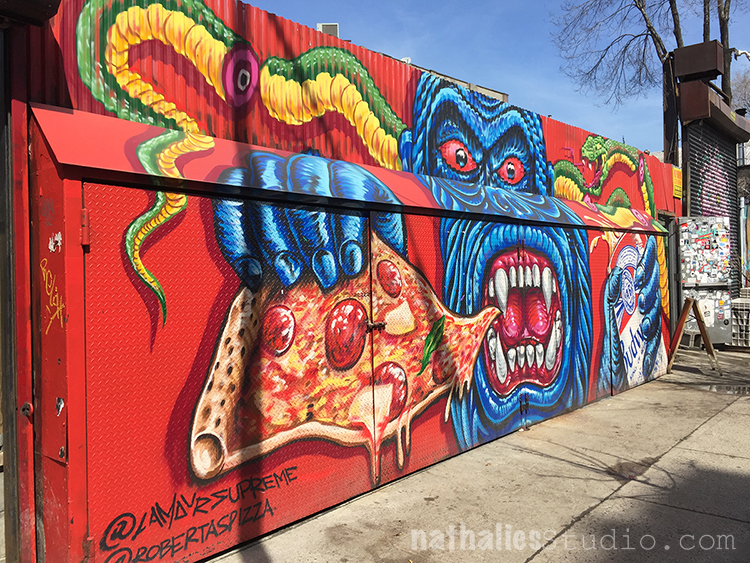 And then went to the Brooklyn Navy Yard to visit my friend and artist Adam in his studio to see some of his amazing artwork .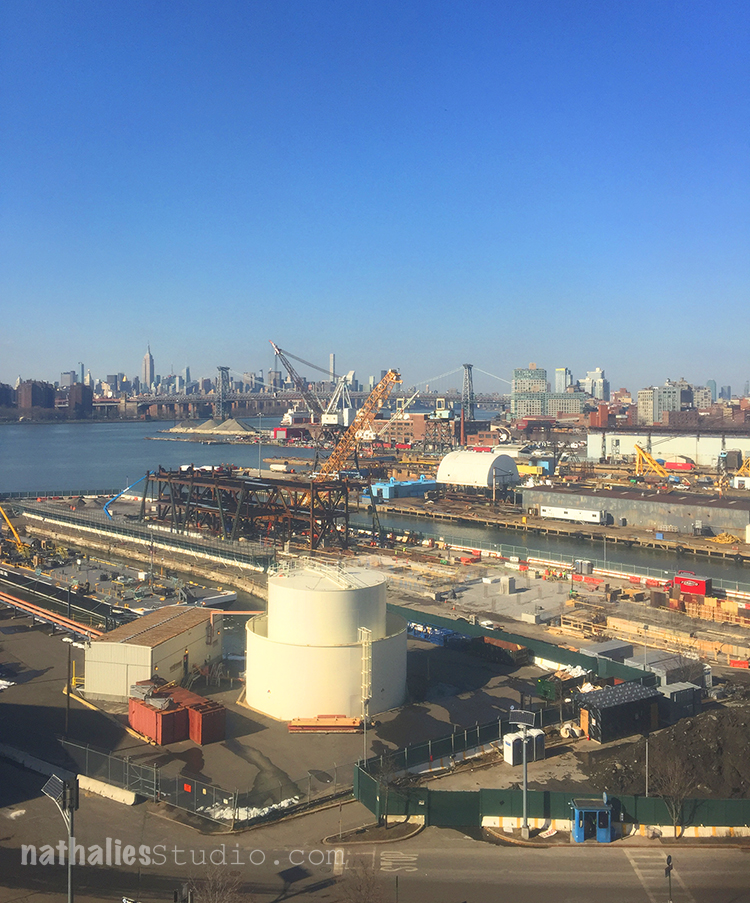 and then walked through Vinegar Hill to the Brooklyn Bridge which we crossed at the perfect time of the day with beautiful light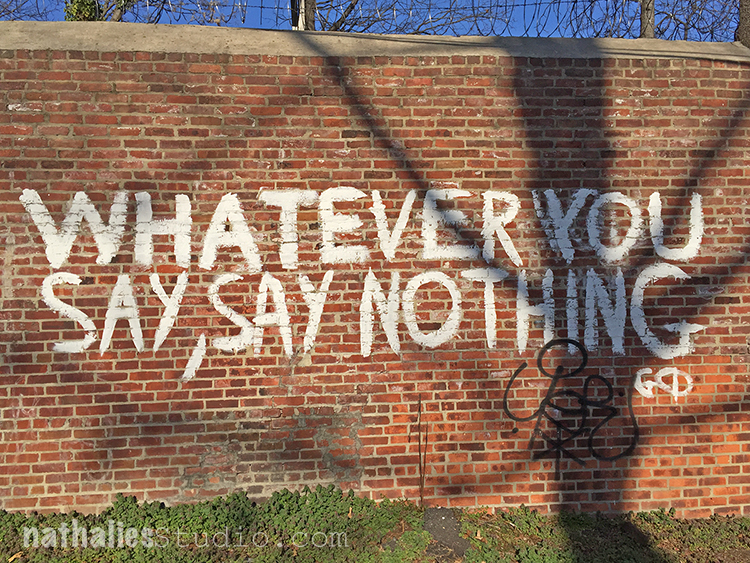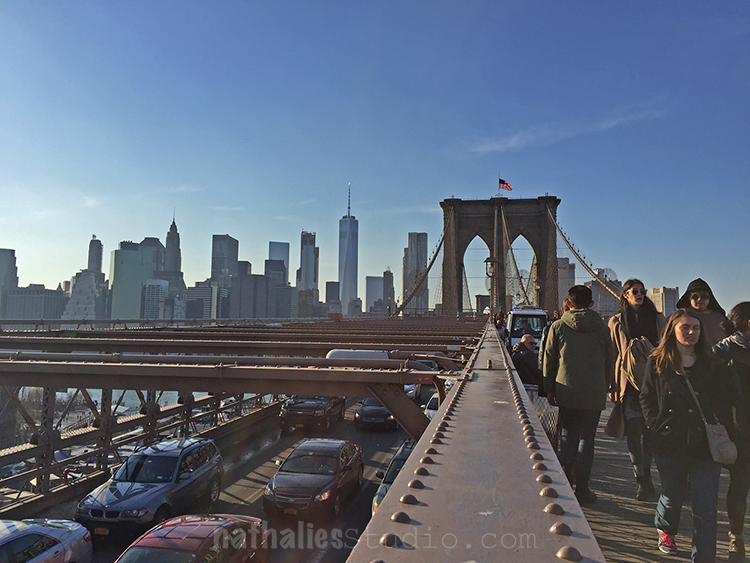 And who says New Yorkers have now humor ;)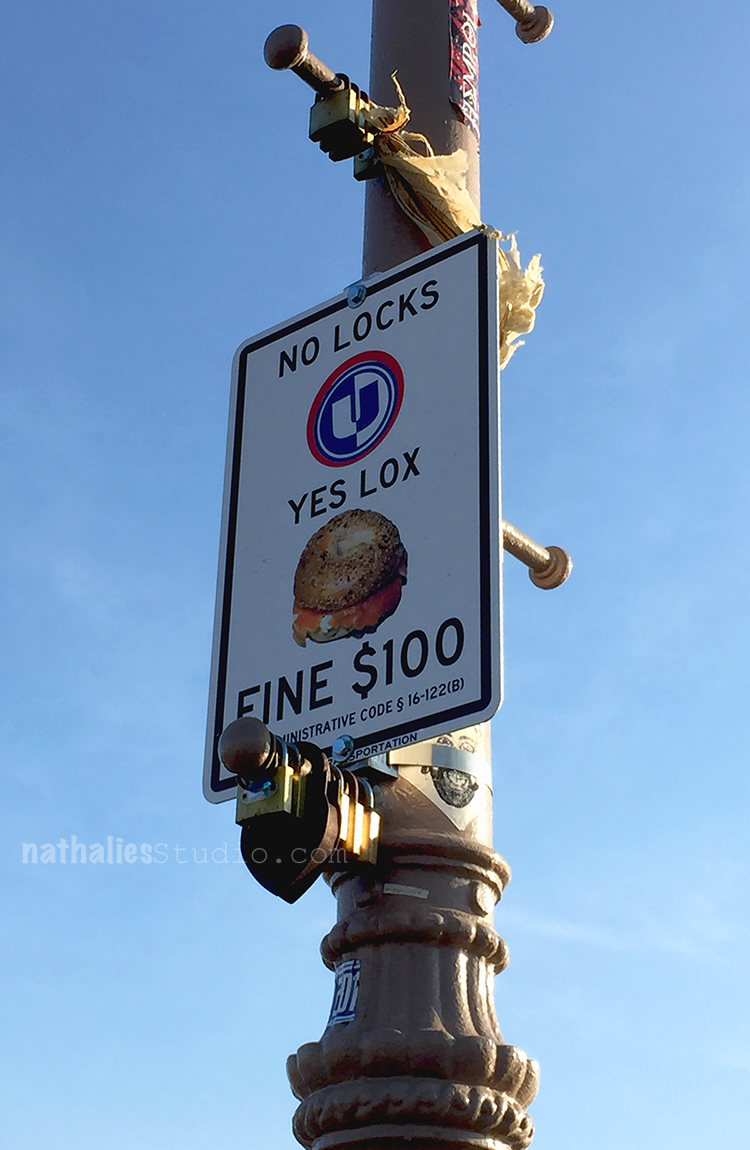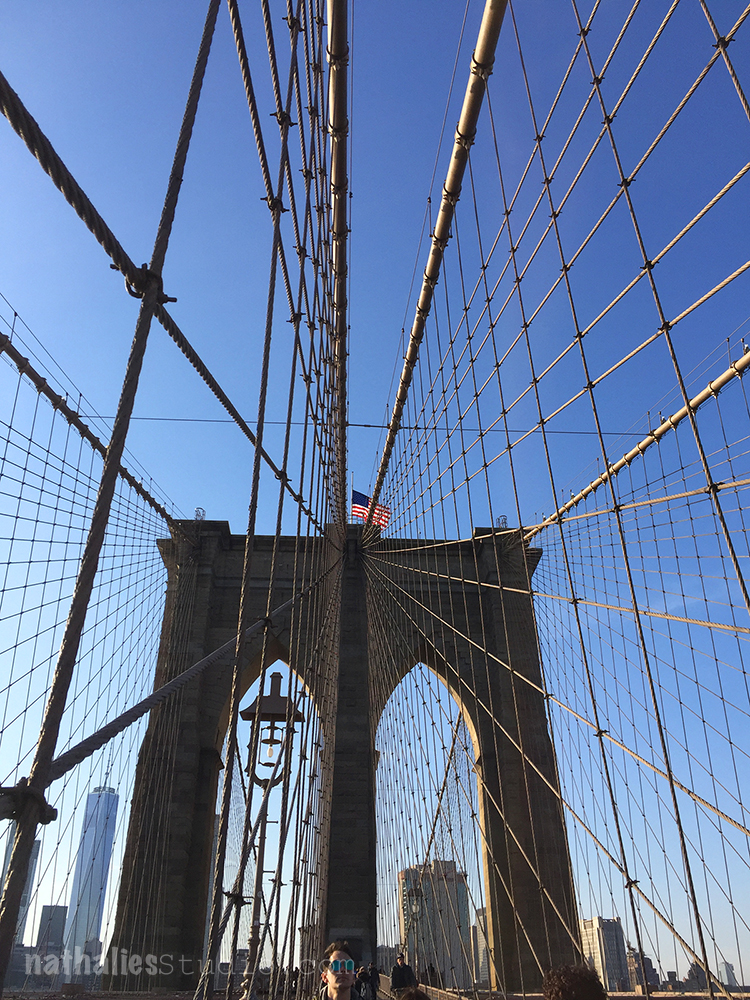 We also did a Cheese Tasting in our local cheese store- all cheeses made by female cheese makers in the U.S. and spent some time in my hood. I really enjoyed having Birgit here and I miss her already :)
Hope you enjoyed the little sightseeing tour, I know we did !