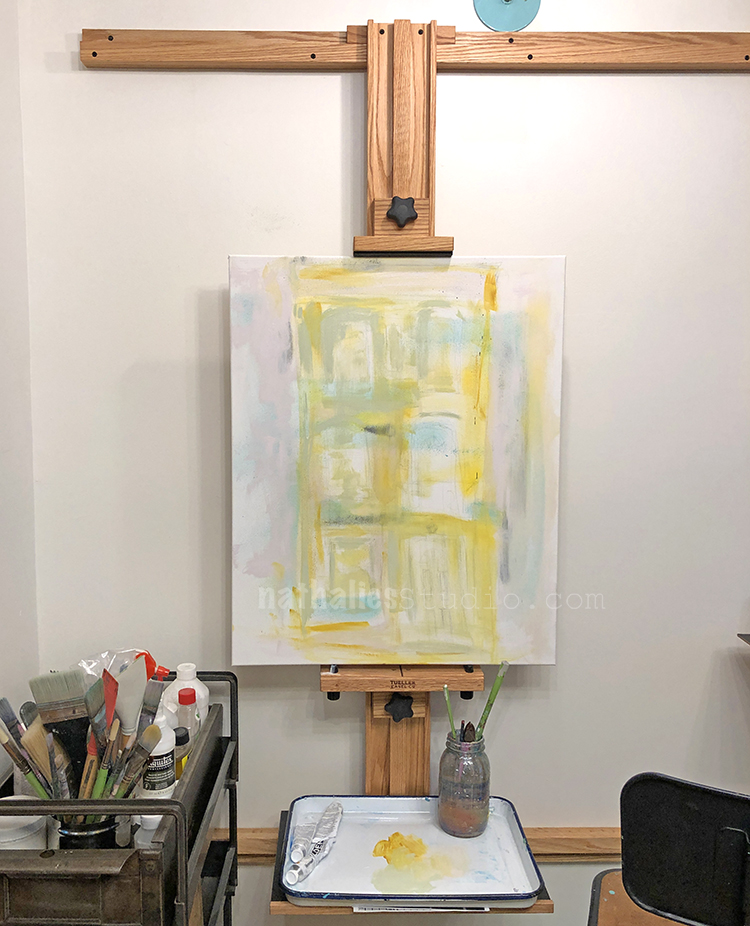 Today I wanted to share with you my first painting I made in my new studio and on my new easel. As I love our old 1884 house and we did a lot of research into the history of the house, I knew I wanted to paint it.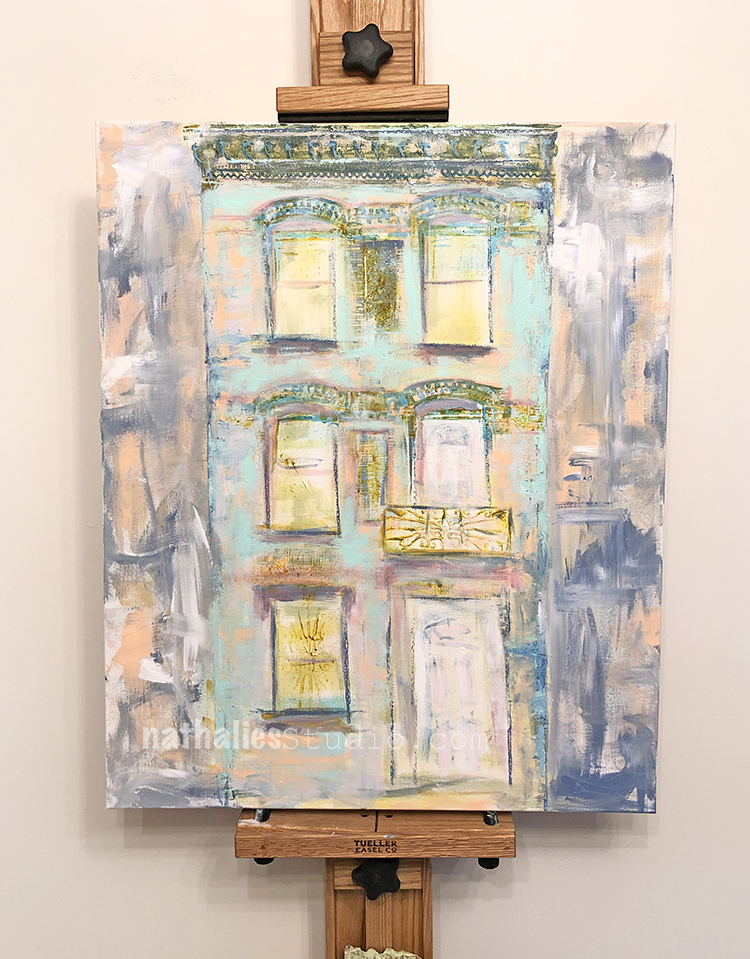 I was especially fascinated by the different people who lived in this house – for example one family lived in this house for 50 years but also finding old pictures that show some of the changes of the house ….there once was a stoop ! (I am totally for bringing back the stoop!)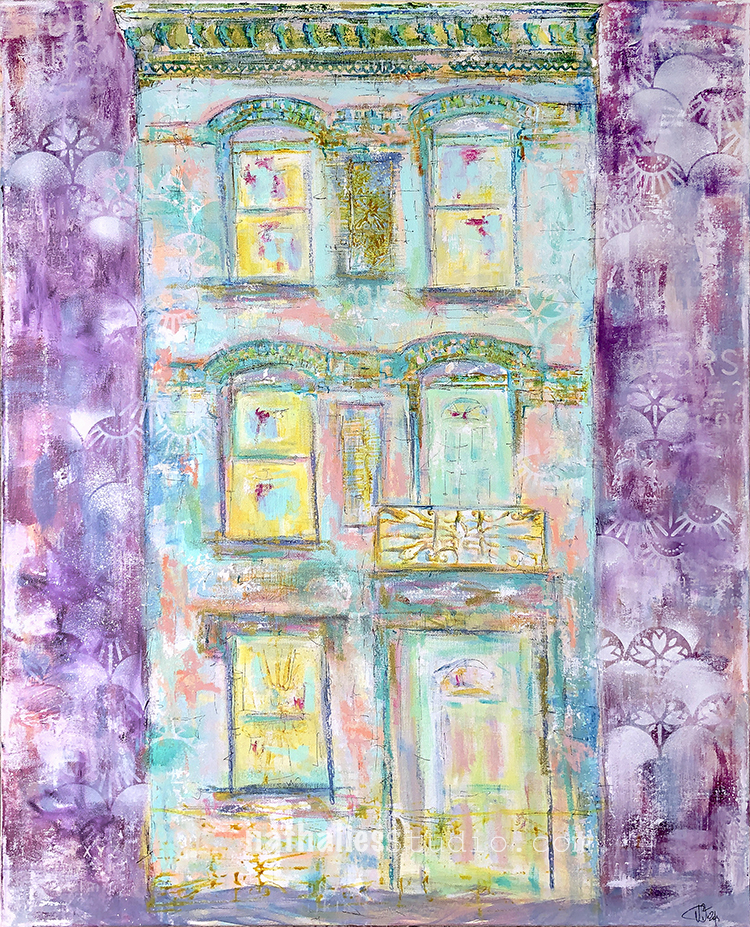 I always found it fascinating to think of the stories that an old house could tell about the live of ordinary people. BTW one of a longtime tenants of the house lived in my studio and was a printmaker in NYC …that makes me feel there are special artsy vibes in my studio LOL.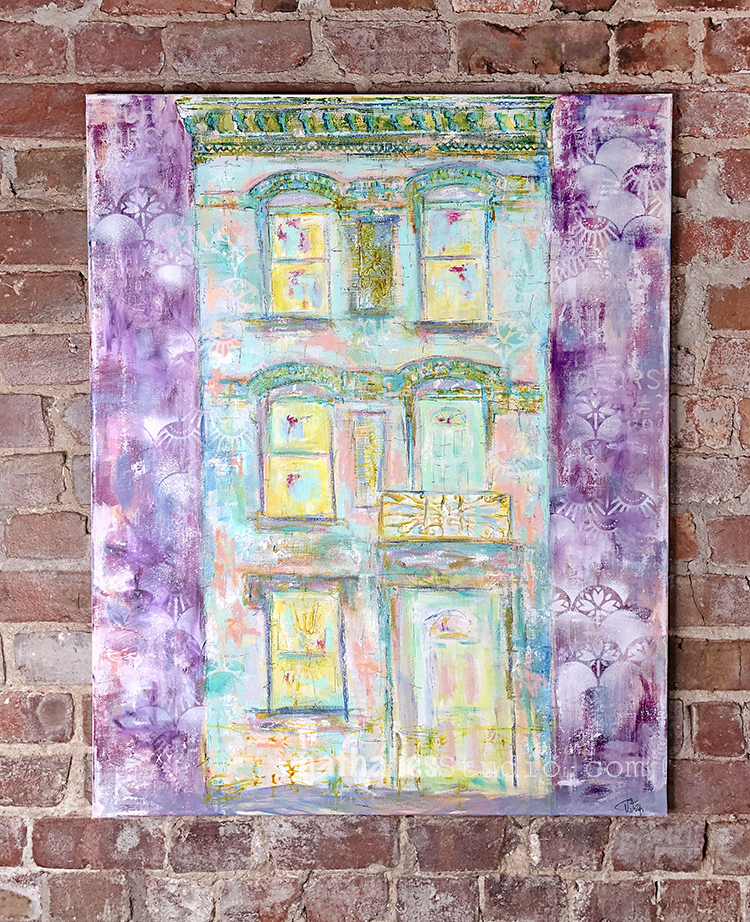 For the painting I carved some stamps of architectural elements – like the cornice, windows and the architectural terracotta tiles that decorate our brick facade.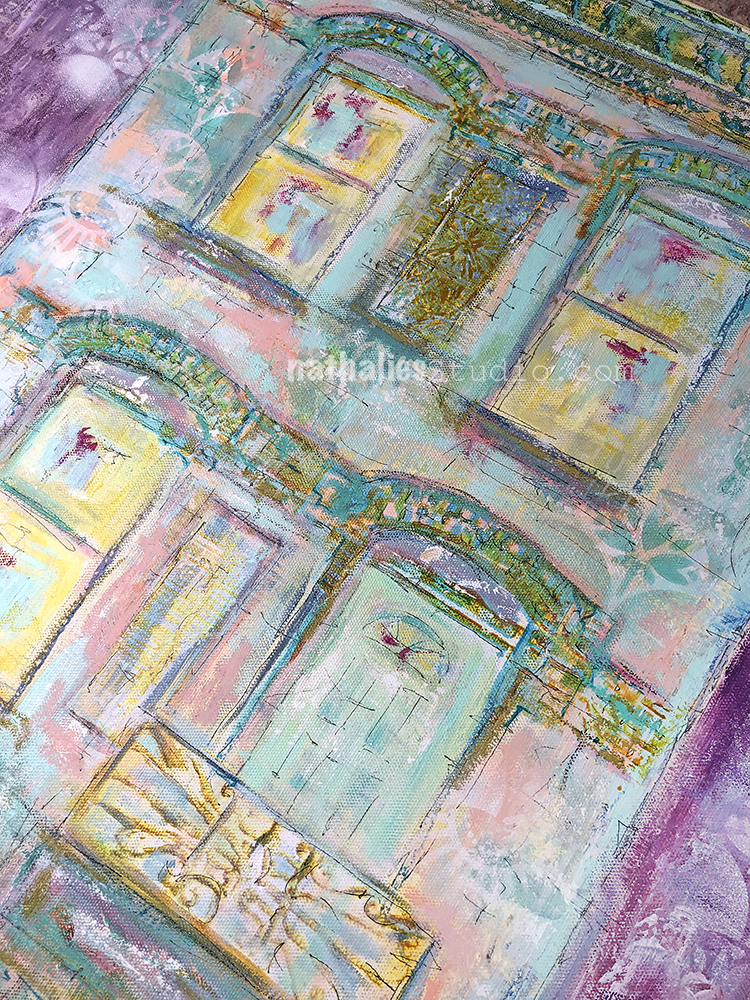 I loved playing with painting, stamping and stenciling.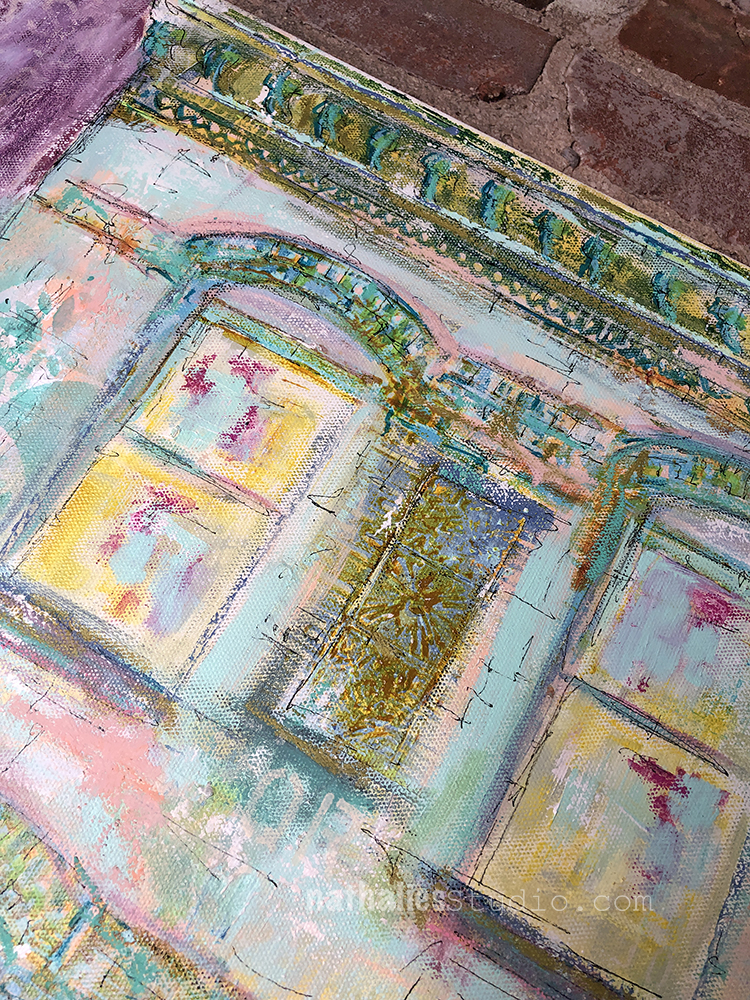 As always I was building up a lot of layers – for me it is like the patina that is added throughout the years of stories contained in the building.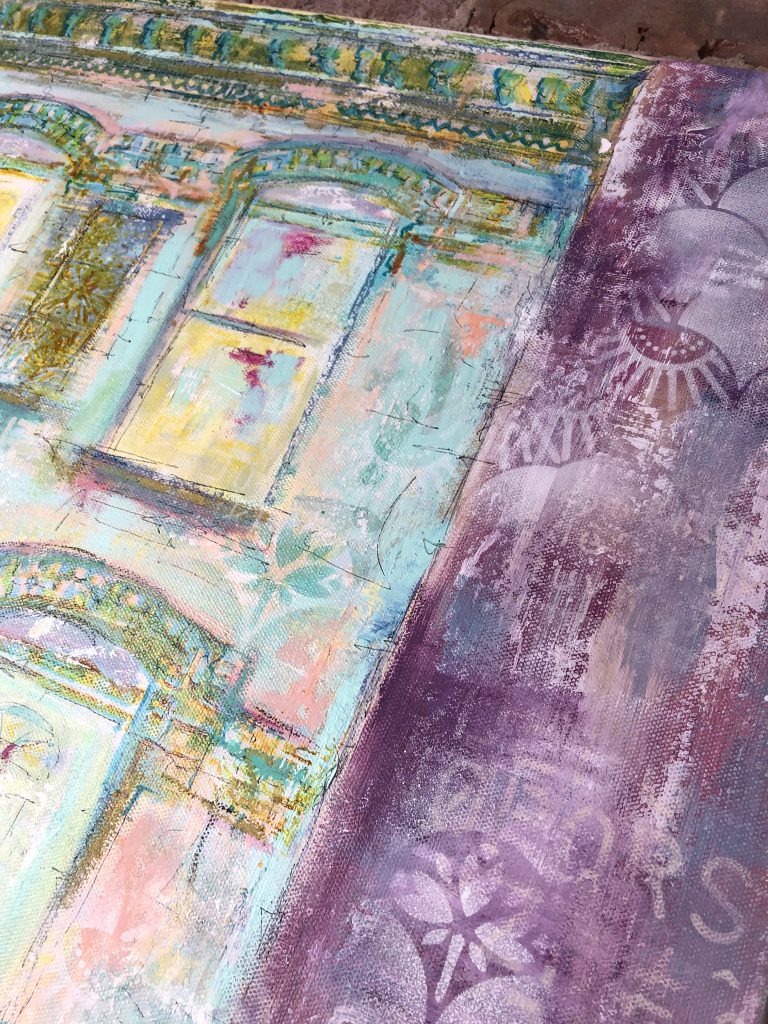 And then I hung it in the entry way of my studio on the brick wall – that was a ton of fun to paint.
As for the wall easel – I love it – it is so cool to have that much space and be able to do two paintings at once – not that I have done that yet …but we shall see as next I want to do some smaller paintings. Hope you enjoyed seeing the progress and details of my new painting.