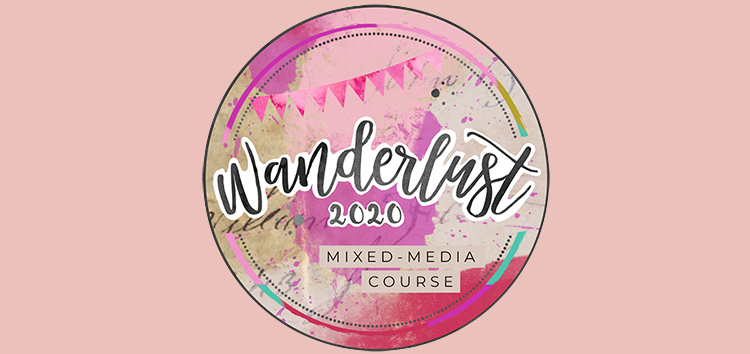 I'm super excited to tell you that I am one of the Wanderlust 2020 teachers!!! Wanderlust 2020 is 61 mixed-media lessons, all downloadable and yours to keep forever. Plus handouts, community, private group and a whole bunch of bonuses which are available as soon as you sign up. All this for only $99 US (making each lesson only $1.60!). It starts on the 3rd of January, but it's worth signing up now as we have a special price for the first 2000 Adventurers – after that it goes up to $175 so this is an excellent deal. Head to the website to find out all about it and to get in at this amazing $99 price!!! Learn all about Wanderlust and sign up HERE.
Who is the lineup of teachers this time? Take a look: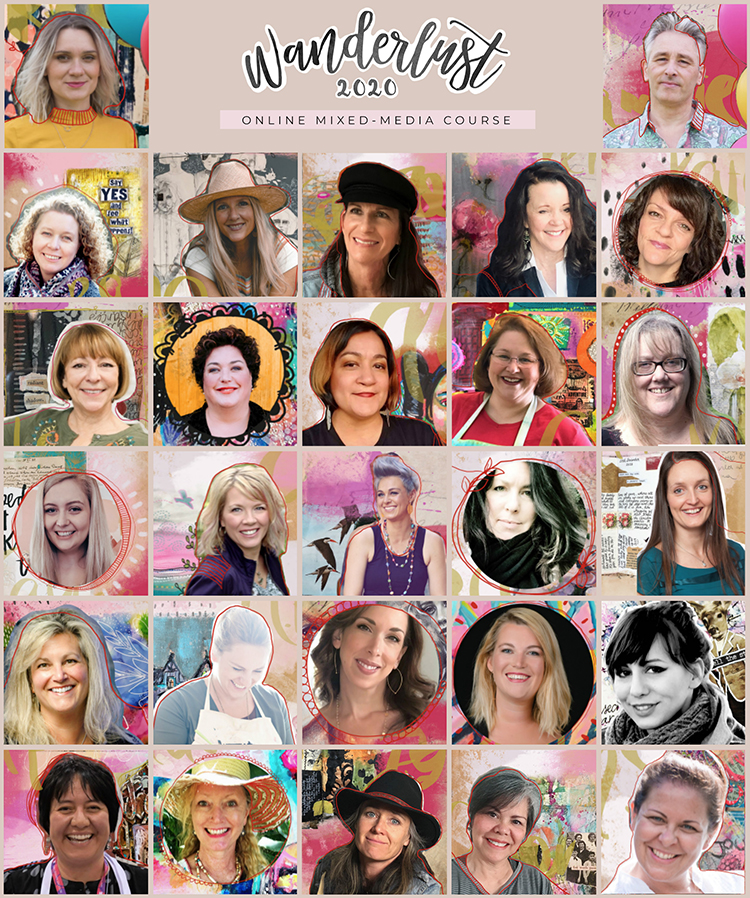 So many talented artists and people I just love to work with. So I hope you take a minute to check out what Wanderlust is all about HERE. 
We welcome all types of Adventurers for this artistic journey! Maybe you enjoy crafting but would like to move on to more advanced techniques that use paints and other mediums. Maybe you feel stuck in your own style or in the techniques you use on a daily basis. Maybe you want to introduce more variety and excitement into your artmaking. Or maybe you just need extra support and motivation to create. Well, EVERYONE is welcome!
Join in on the fun. Classes begin January 3rd, 2020. See you in Wanderlust :)