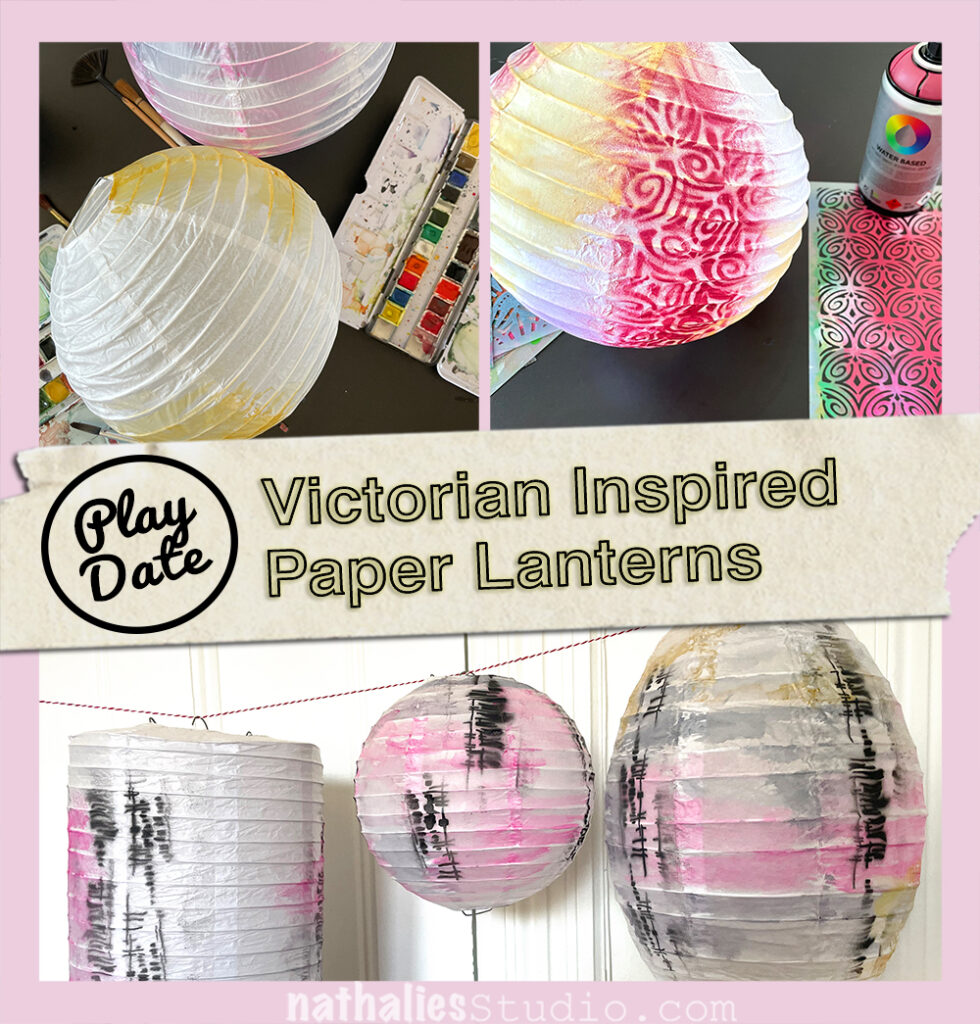 While I was researching some of the previous owners of my home, I came across an image of a place where they would go in the summers for a type of retreat from the city. Each summer the whole family would head out to their cabin in Mount Tabor NJ, and they participated in the tradition of hanging painted paper lanterns along the front porch to celebrate "Children's Day".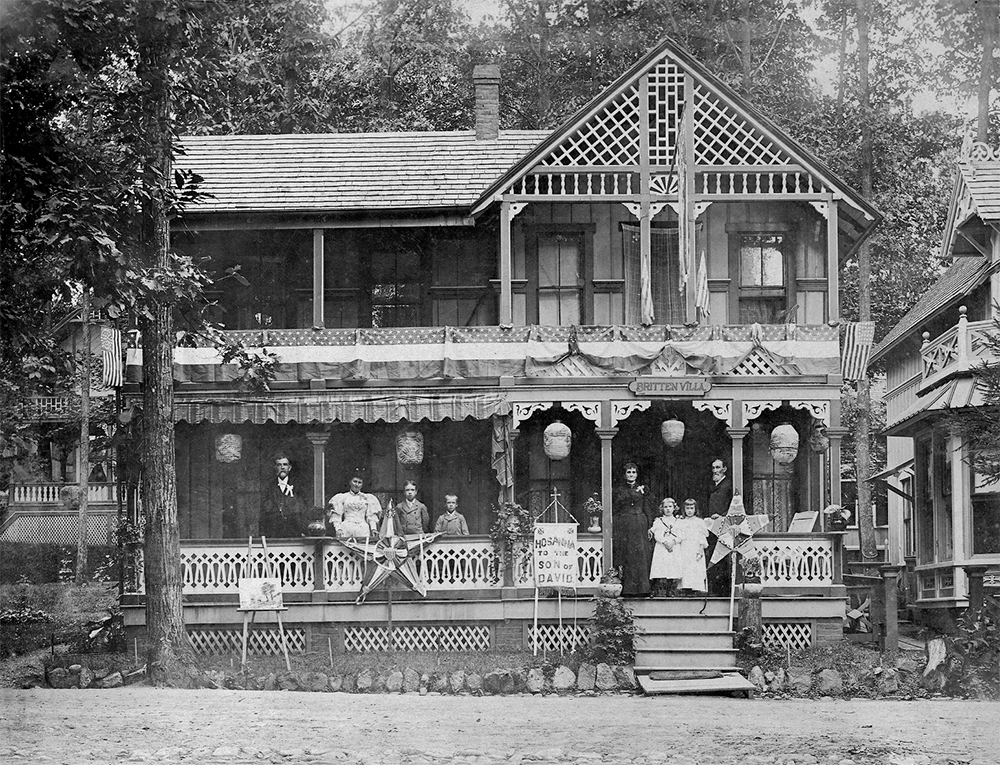 I have since seen examples of these Victorian age paper lanterns in antique stores and thought it would be an excellent Play Date for Kim and I for the summer. Although you could choose to paint or stamp them using a variety of media, we decided to do watercolor washes and then stencil them with water based spray paint.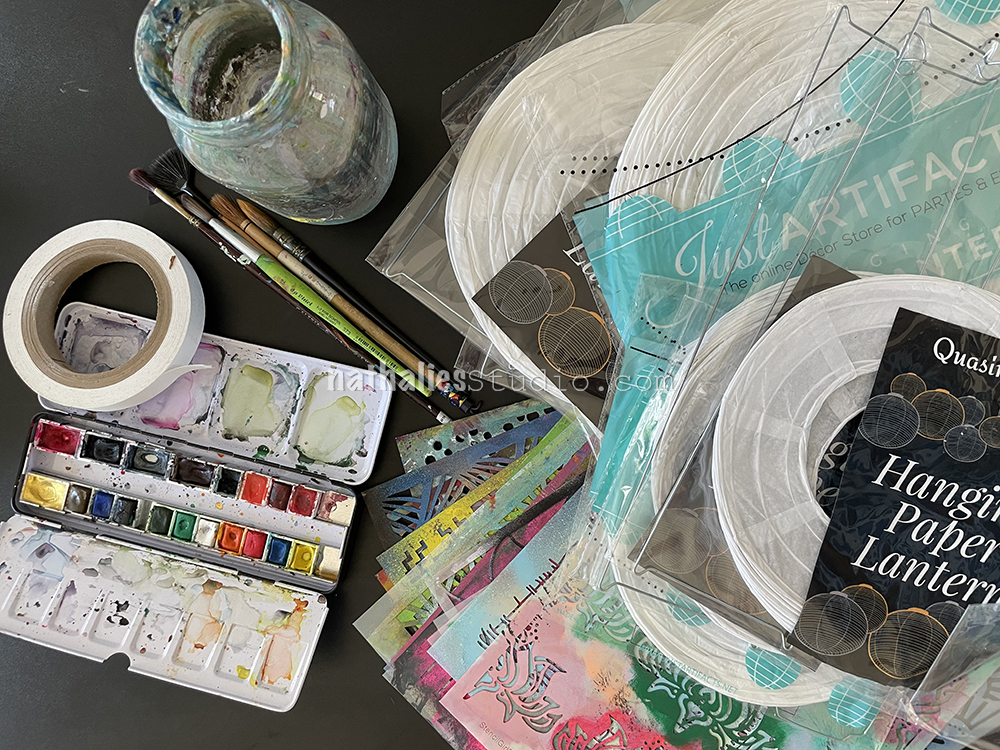 For the version that we did, you'll need paper lanterns, watercolor paint and large watercolor brushes, water based spray paint, stencils, and maybe low tack tape.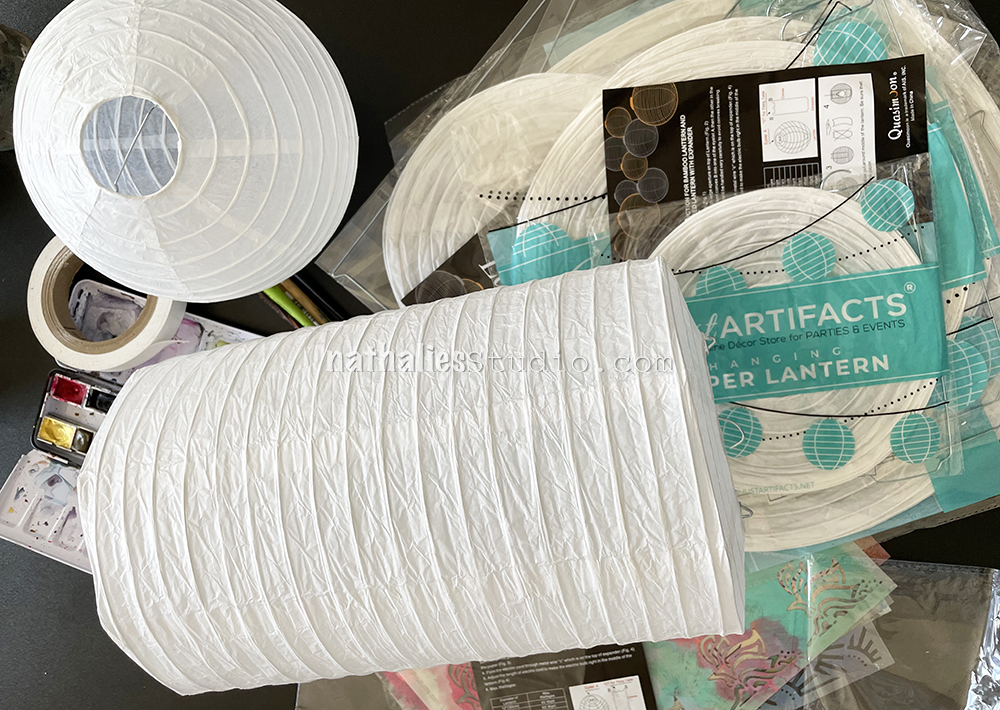 The paper lanterns come in a variety of shapes and sizes and arrive flat. Ours included simple instructions on how to expand them.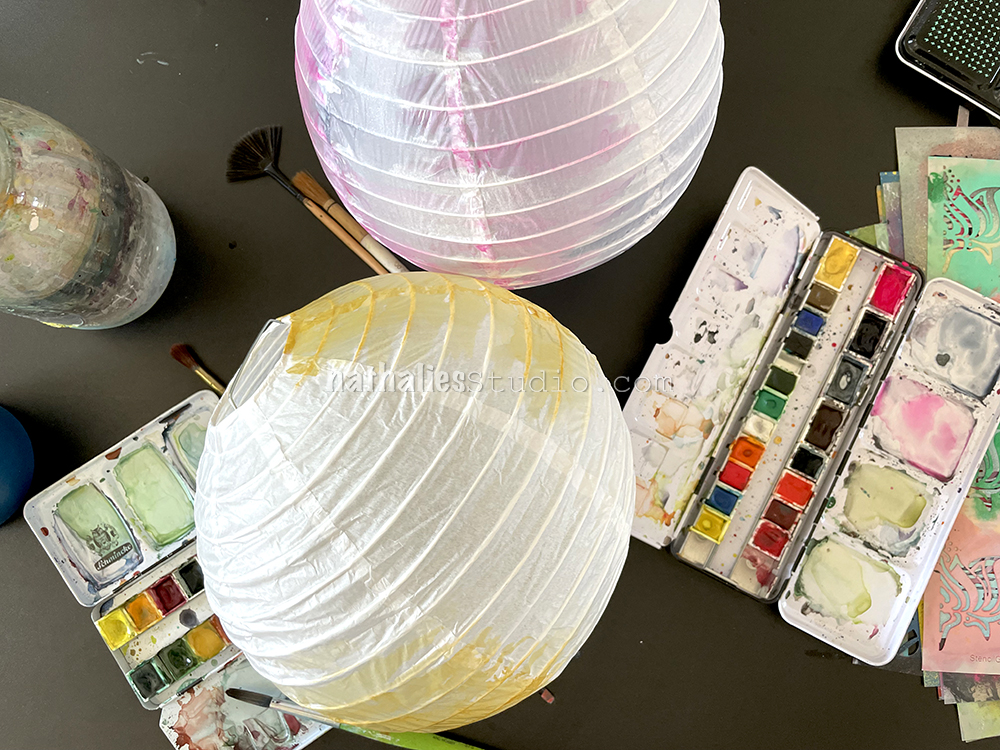 We applied watercolor in large patches but left some blank spots too. Be careful not to work the surface too much or apply too much water – these are made of very thin paper.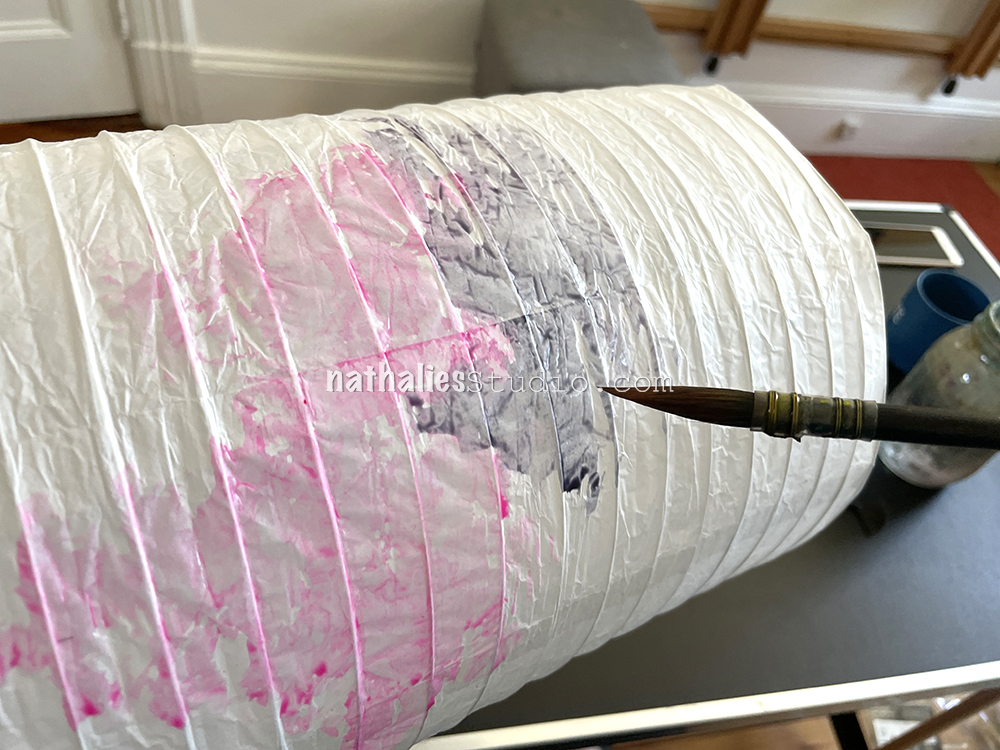 We kept this application free and loose and allowed drips and areas of less and more color.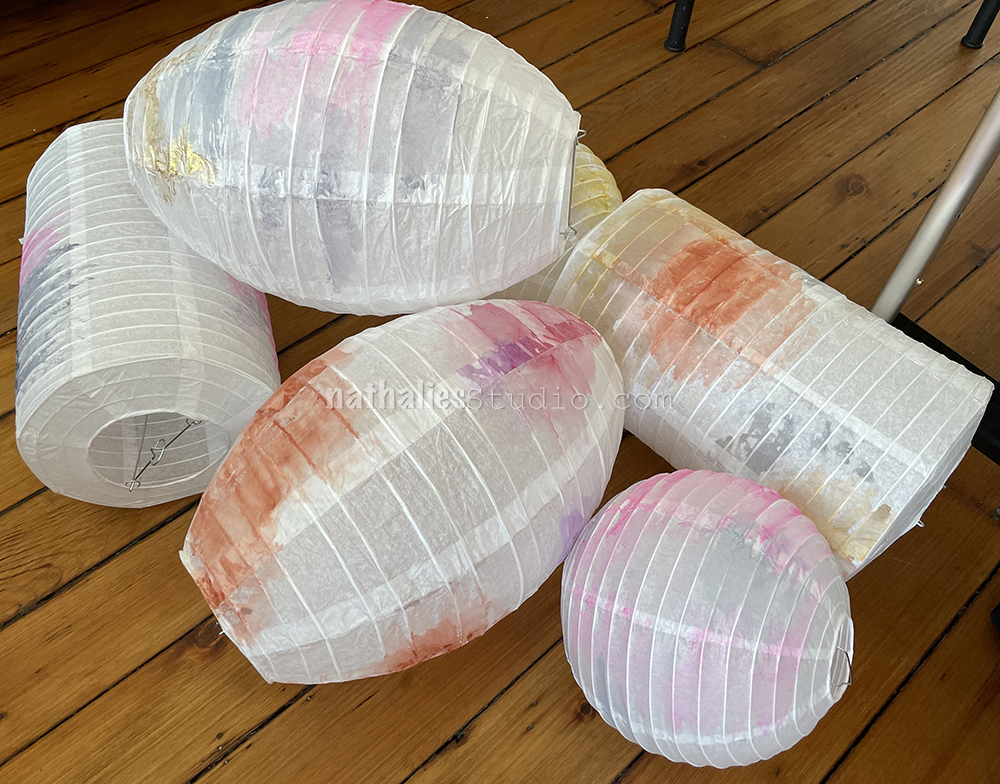 They were already looking great at this point. Our next step was stenciling but from here you could also paint freehand designs on them.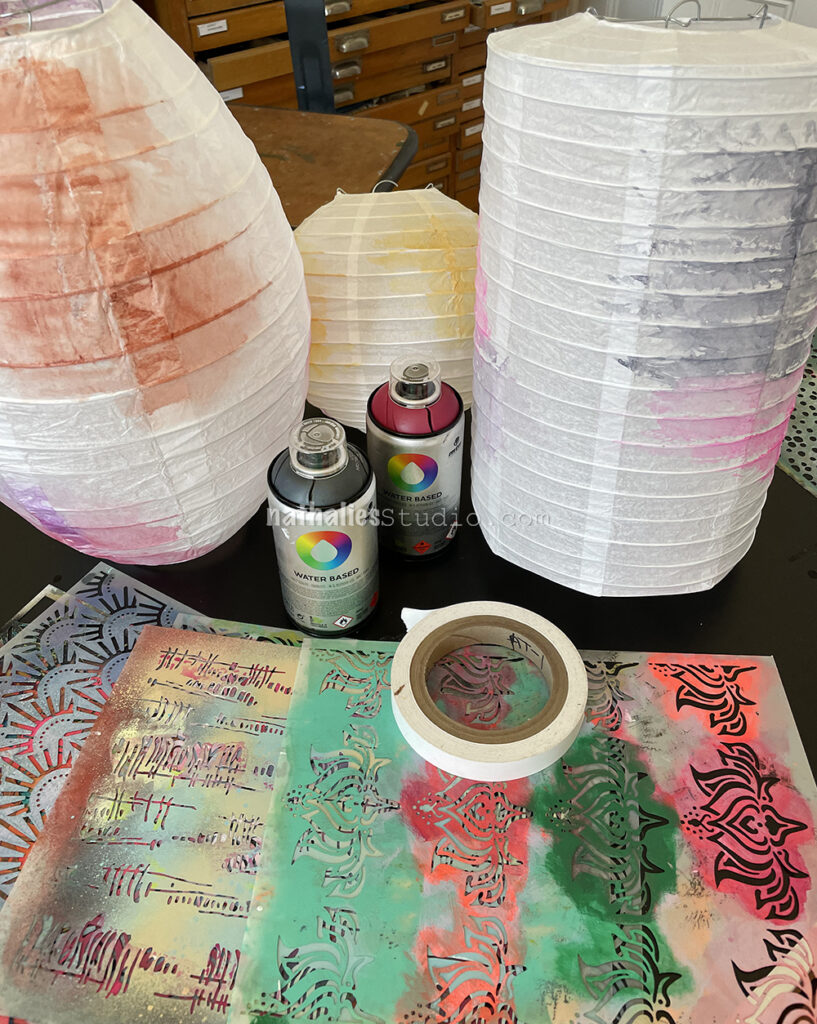 We used a matte finish water based spray paint. You may want to use low tack tape to hold the stencil in place but we also found that holding it with one hand and spraying with the other worked well too.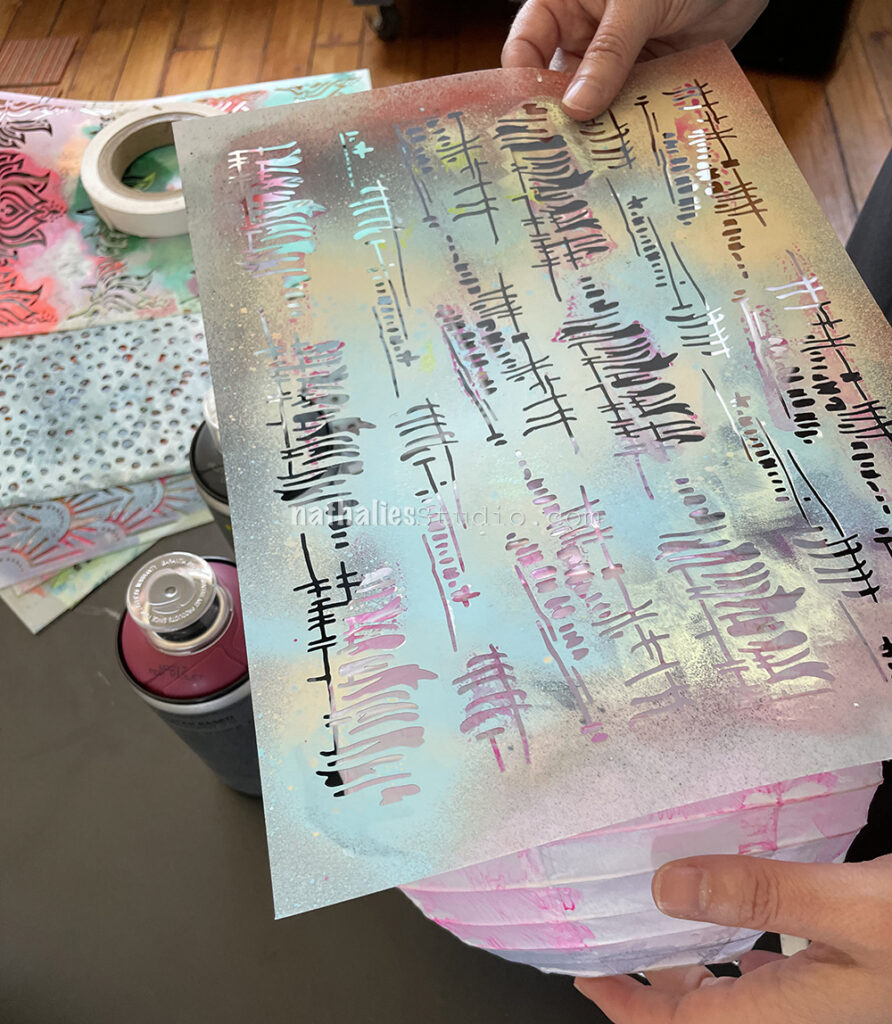 I decided to use my Tokyo stencil and a gray paint. The scale and pattern worked well on the size of the lanterns.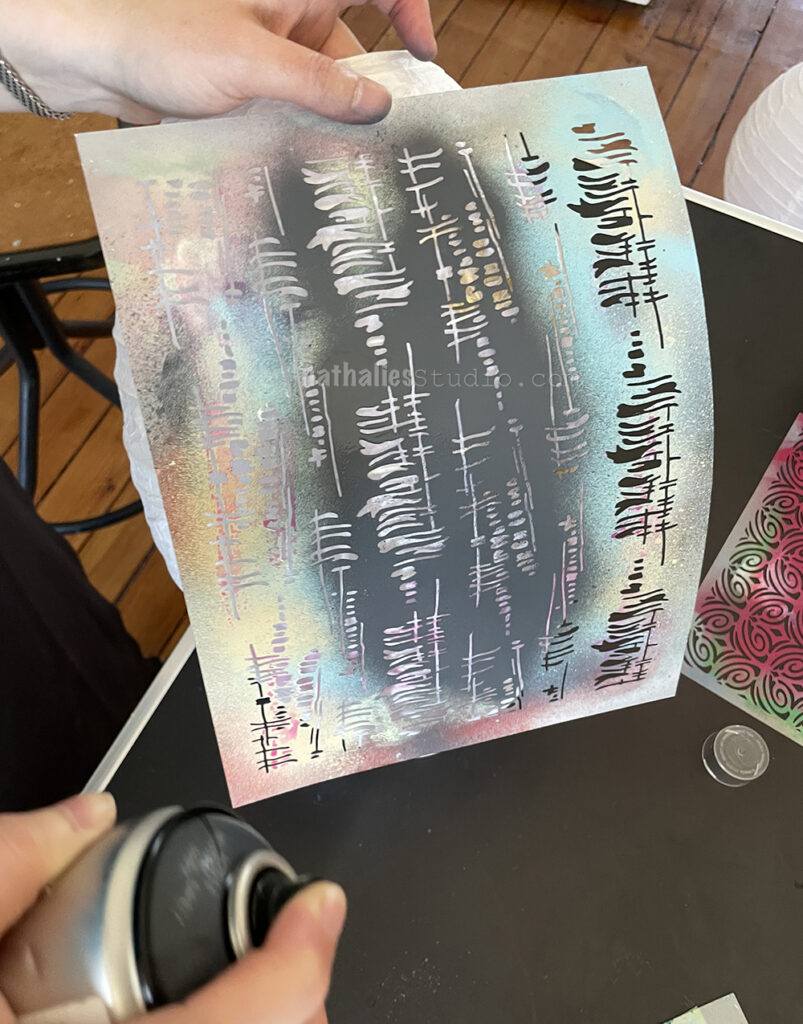 With the spray paint we found that less is more on these curved surfaces – short light bursts of spray gave the best results.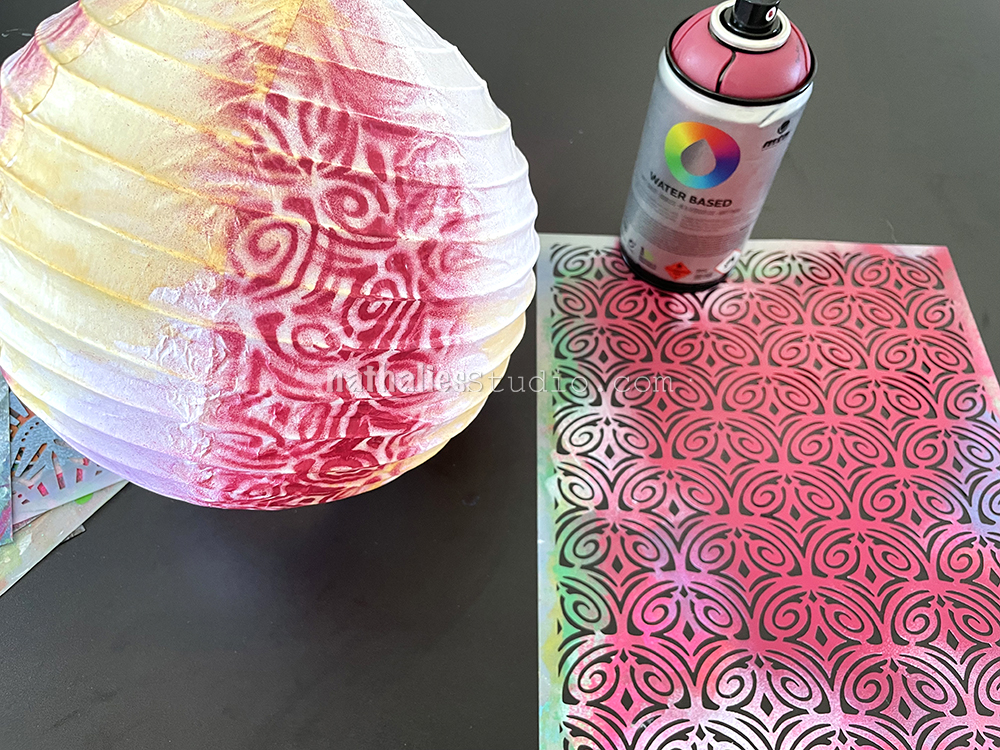 We did not cover the entire surface with stenciling or watercolor, leaving white areas to balance out areas of pattern and color. Here Kim is using a raspberry pink spray paint and my Art Deco Fairview stencil.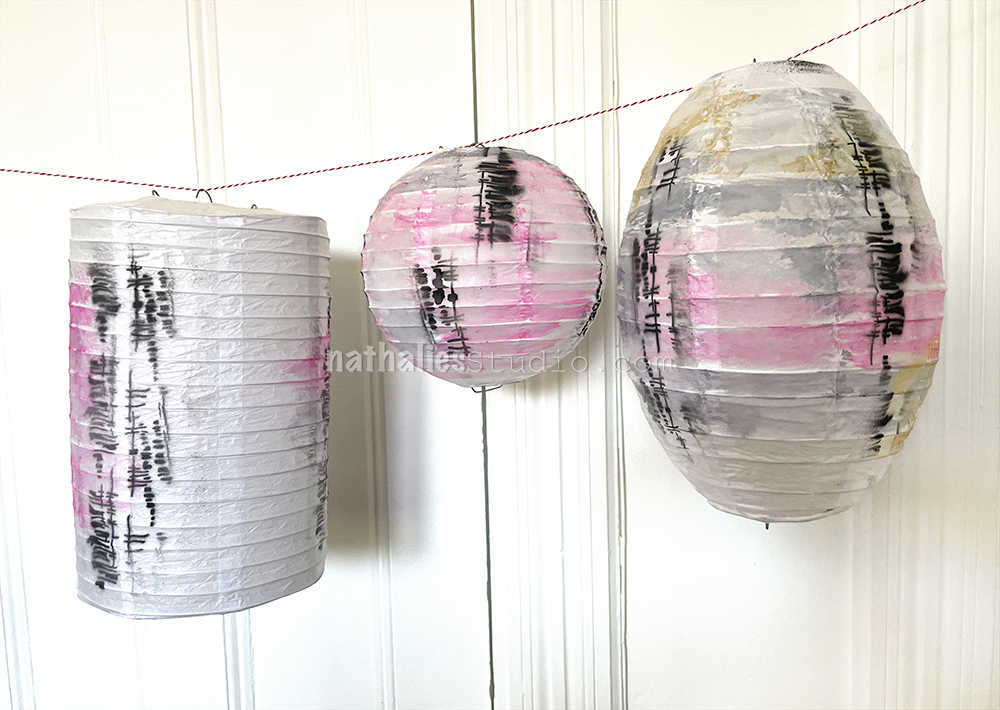 I love the abstract results of these and I think it's an interesting modern interpretation of an old tradition.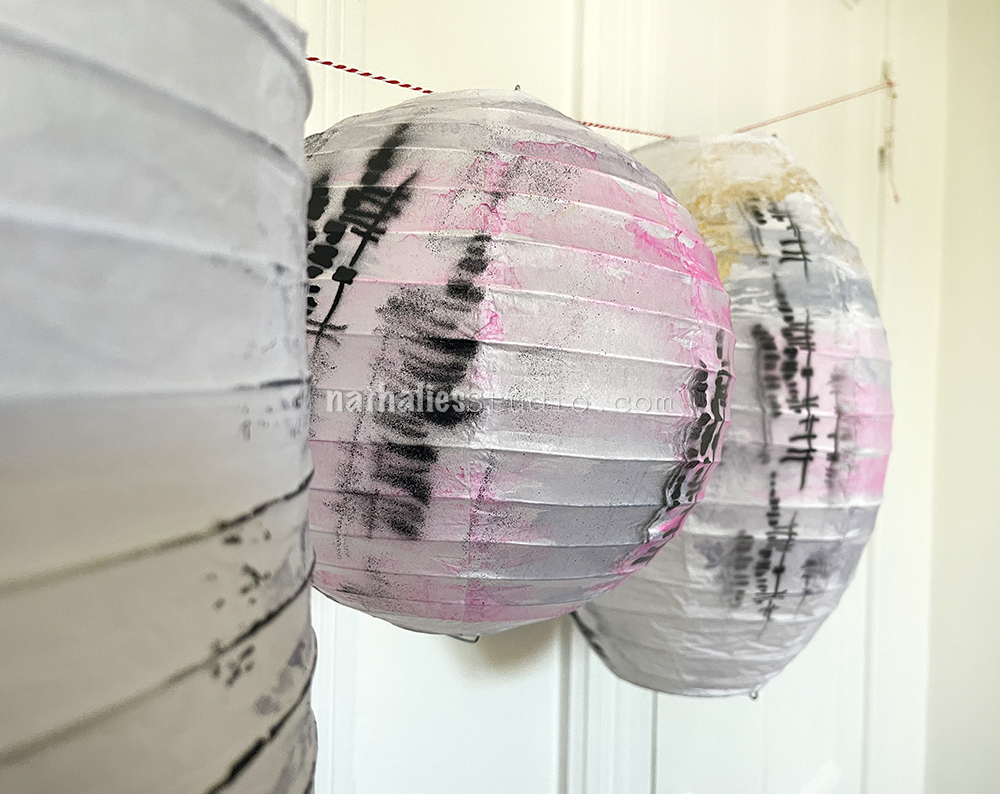 Overspray, drips, and lighter applications of the pattern all look great and add to the character of these decorations.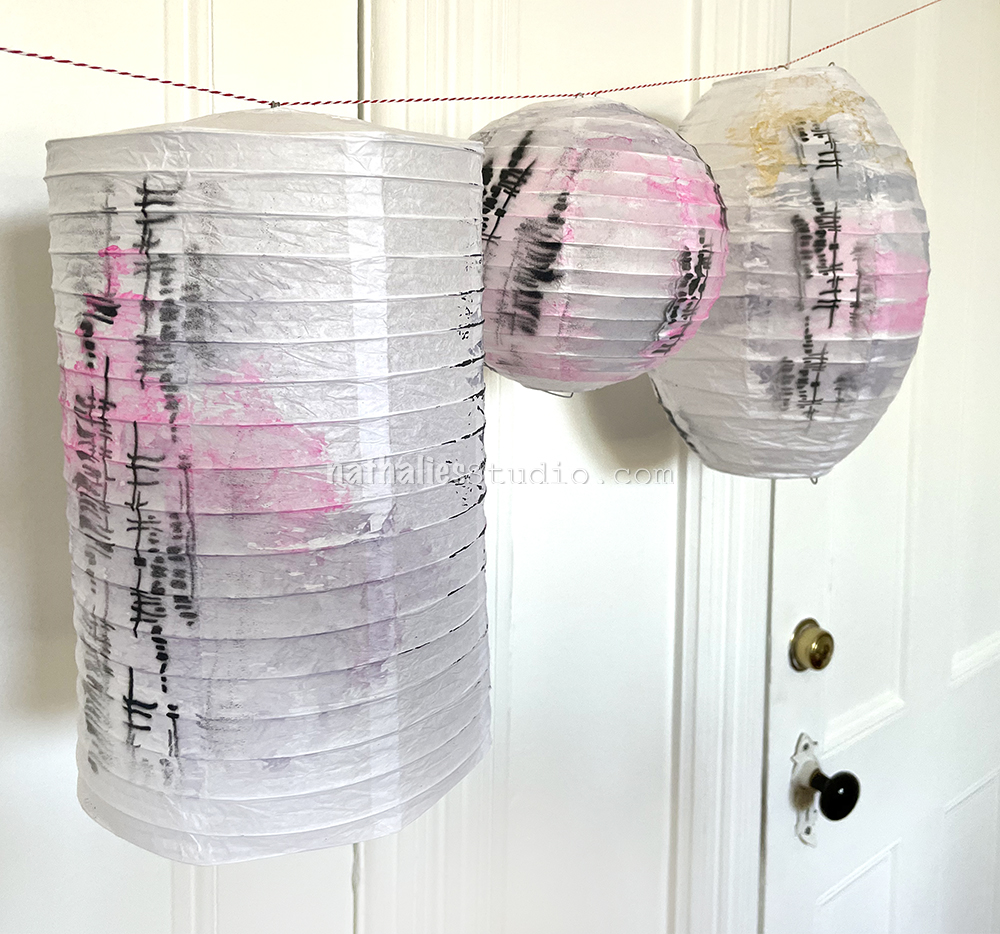 Depending on your lanterns, you may be able to hang them on cafe lights or add an LED light within to complete the magic.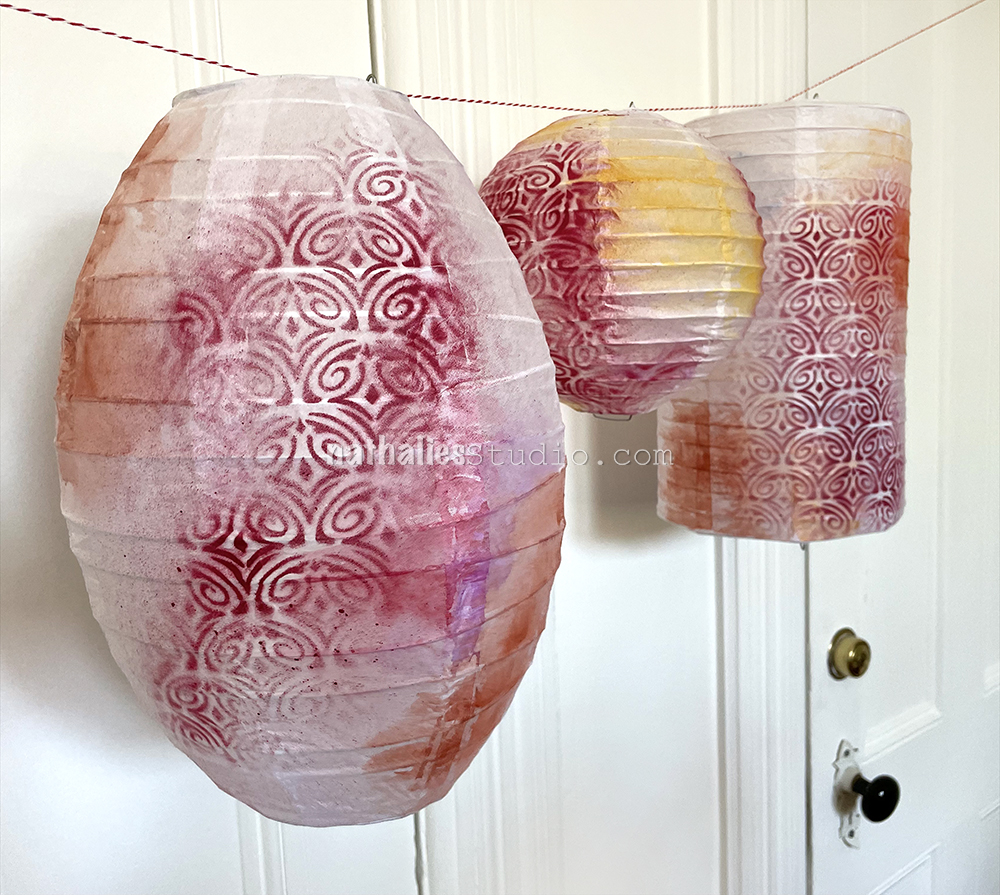 You can also go with whatever colors and patterns make sense for your decor or maybe a special holiday that you would like to celebrate.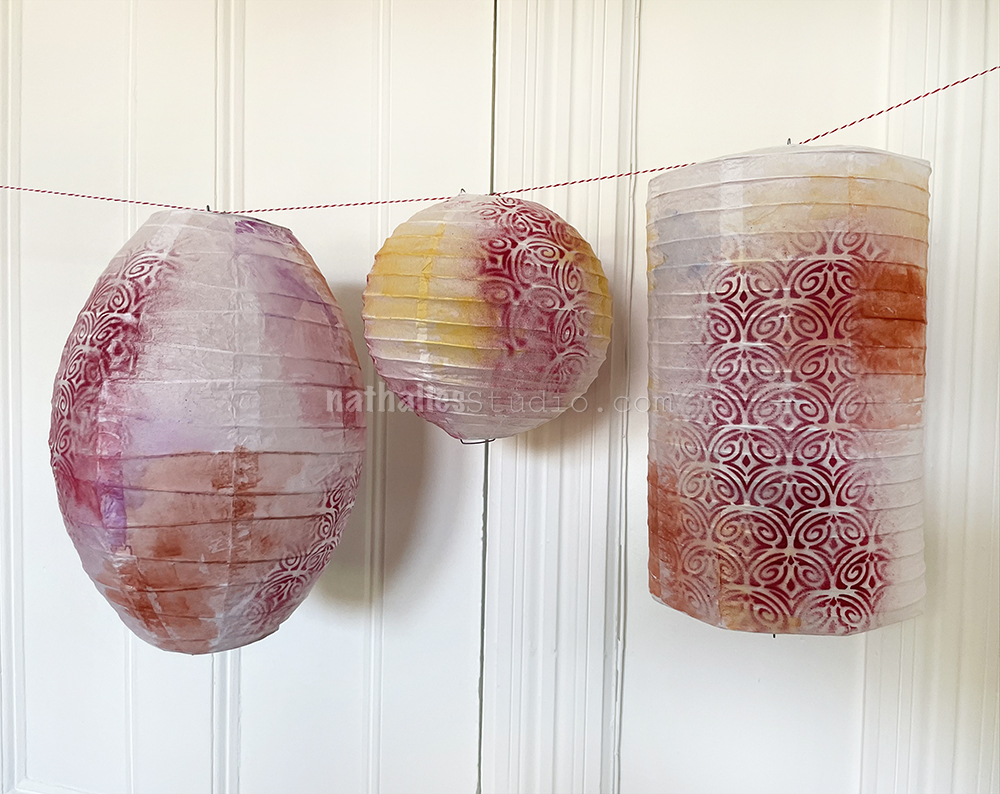 I would love to see these strung up outside for an event and with the lanterns being fairly affordable, it wouldn't be tough to do a bunch for a real impact. I hope you enjoyed and maybe will give it a try too.
Here are some of the supplies we used: