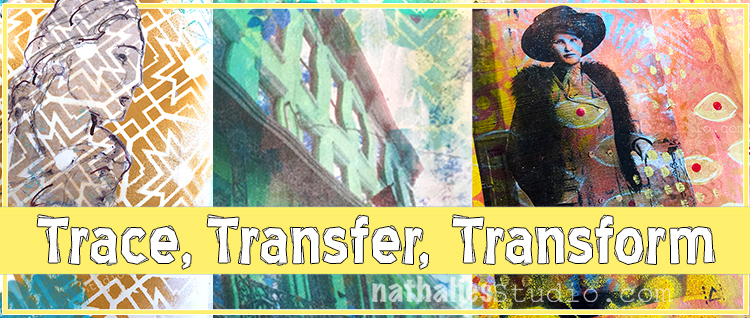 Today my newest online workshop Trace, Transfer, Transform goes on sale on my website!
Get ready to transform your art journal and other creative projects with a bunch of fun and versatile tracing and transfer techniques. Enjoy Early Bird pricing – 25% off the regular price of $39, so just $29.25!!! – now through Monday May 27 when the workshop officially begins. Sign up here.
Check out the promo video:
Sign up now through Monday, May 27 and get the workshop for just $29.25. Throughout the workshop I show you ways to bring imagery into your art and how to integrate those elements with your style and make them your own. If you are looking for some inspiration for the summer, this is the perfect workshop for you! Join us!