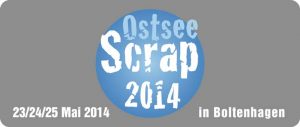 It was such a fun trip to Germany and see friends and family but mainly to teach again at the Ostsee Scrap Event in Boltenhagen at the Baltic Sea. Just as last year it was a really intimate and gorgeous 3-Day event with round about 25 wonderful students located in a holiday village with a 2 minutes walk to the beach.
I had a blast. Thank you to all my students for coming and being open to try new things and dive right into paints – you rocked it :) Also thank you to Daniela for another amazing event – as last year I had a great time and the organization was exceptionally well done. And last but not least: Thank you to Liquitex for supporting the event and my workshops with wonderful materials – it is not a secret that their products are very dear to my heart and that they make it a breeze to get the results you are going for in your art work!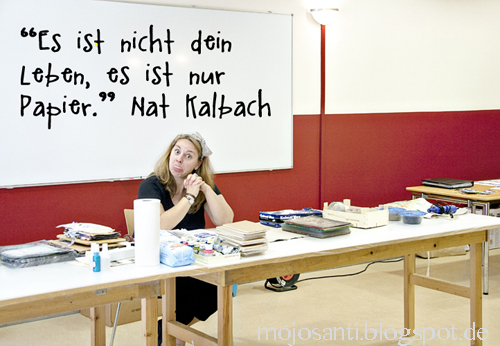 Since my students were mostly scrapbookers and a lot of them were dabbling for the first time into Mixed Media, I made sure they understand the essential message of this weekend …which somehow they really took to heart – LOL. They took this photo of me (thank you Sandra!) "It is not your life, it is just paper!" so overcome your fear of trying things and if they do not work as you want them , so what?- get over it! ;)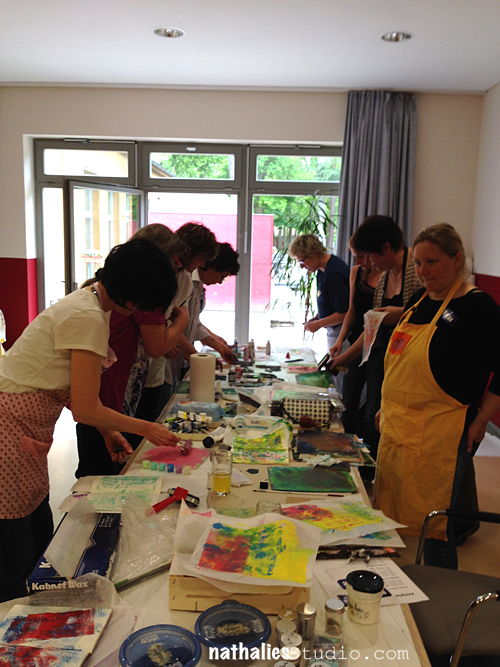 We started with a fun mono printing workshop, adding loads of texture and layers and just to loosen up :)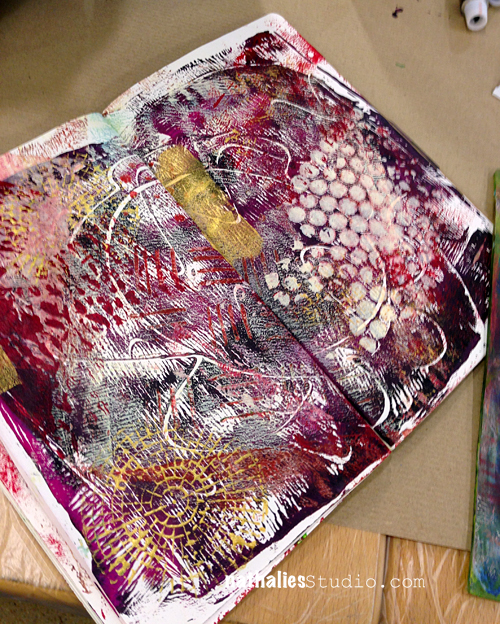 and soon the whole room was covered every where with prints and papers and booklets and they liked just playing and trying new things.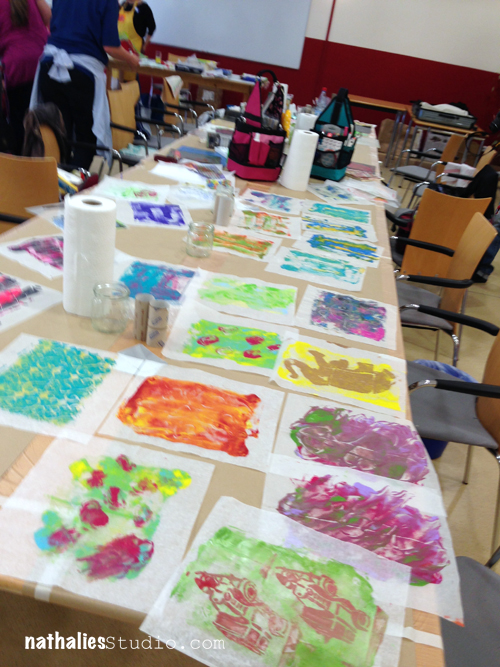 Here is Dani the wonderful organizer, who also made sure we would eat loads of yummie German food in between…oh man I filled up on sausages and German cake- LOL…I guess I missed that ;)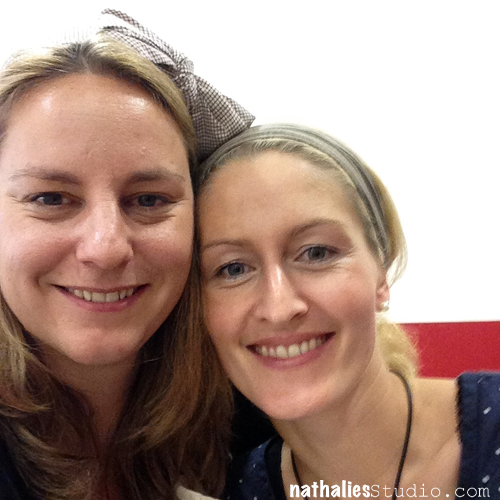 Next up was a canvas workshop – here is another photo collage I stole from Sandra :)
We used mostly Acrylic Paints and Acrylic Inks by Liquitex to get a nice background and then worked with my Stampendous Stamps and found objects on top of it.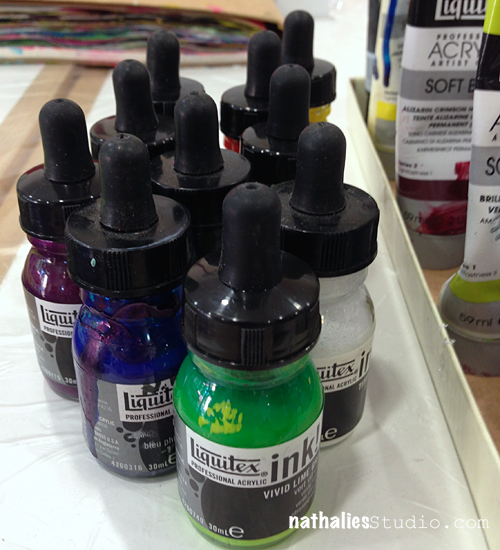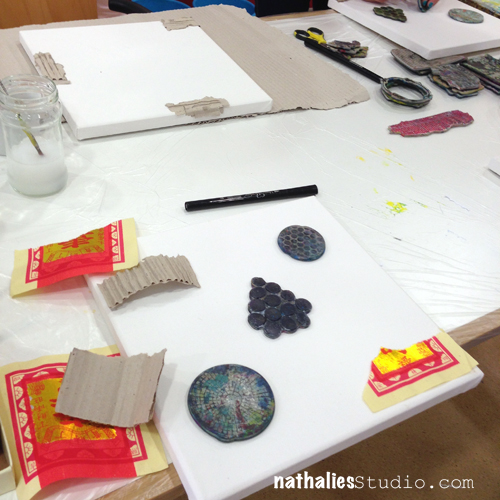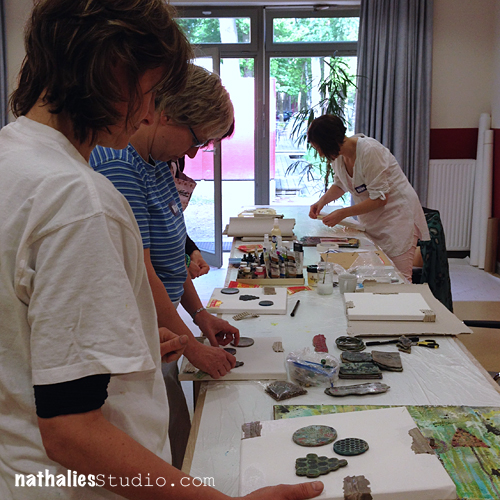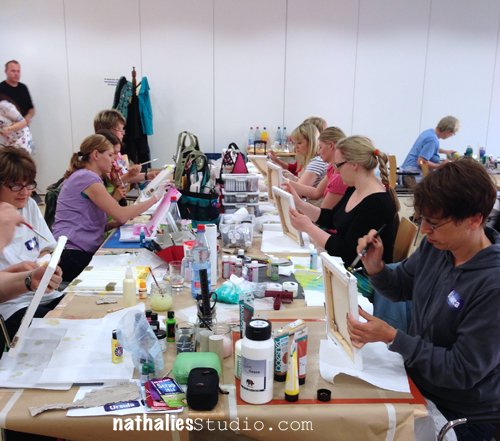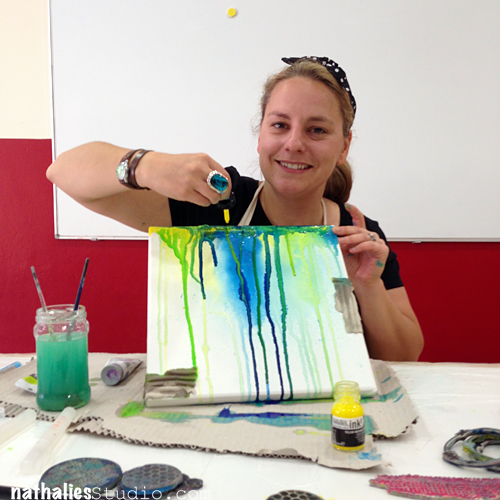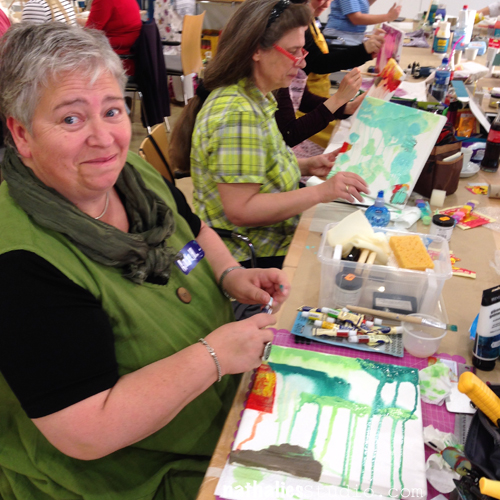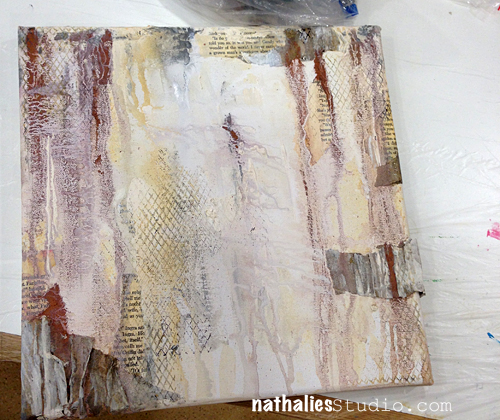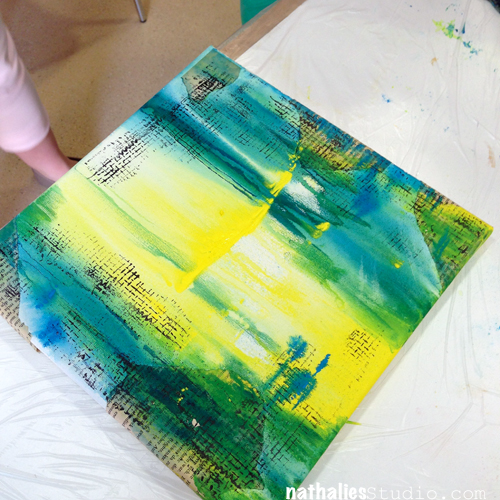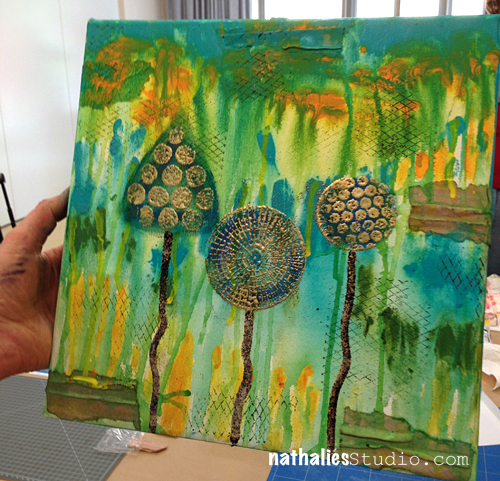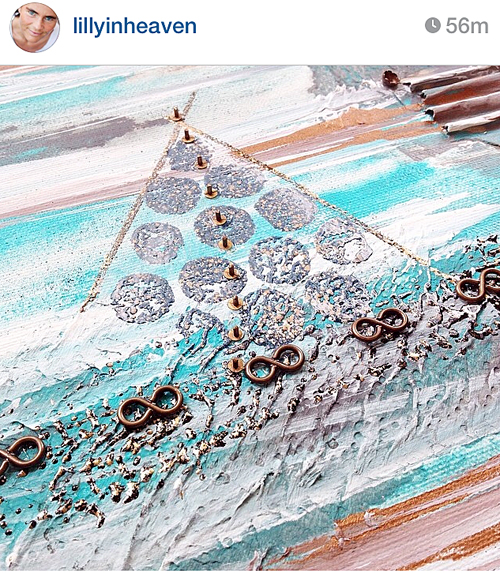 It was so much fun to see them play with different colors and motifs and incorporating my stamps in different ways. Pure bliss and I heard some canvases are already hanging on walls :) Here is a group photo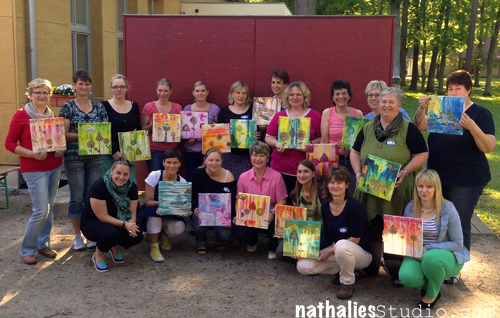 In between I was able to dip my toes into the Baltic Sea with Andrea Gomoll and Janna Werner, who also taught there. Melanie Hoch was somewhere…she was another wonderful teacher at the event and kept hiding from us ;) just kidding ;) It was wonderful to spent some time with all three of them – I find it always super special to meet other creative teachers and exchange thoughts and support each other.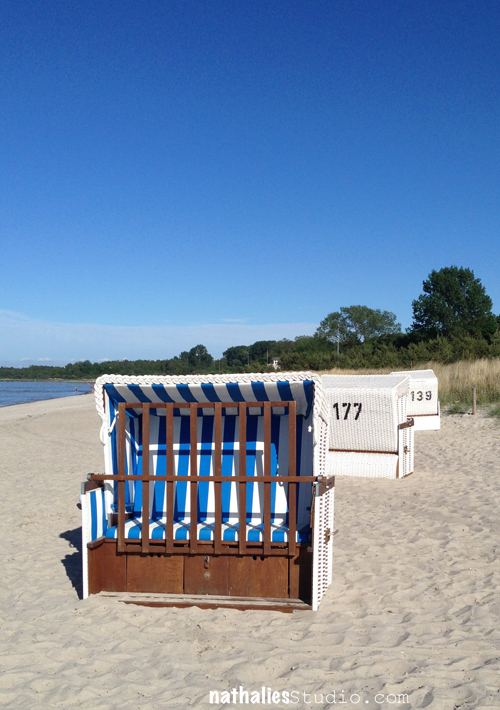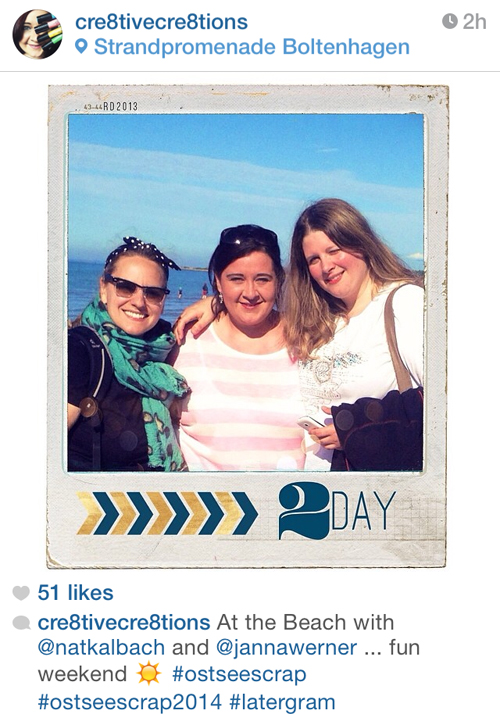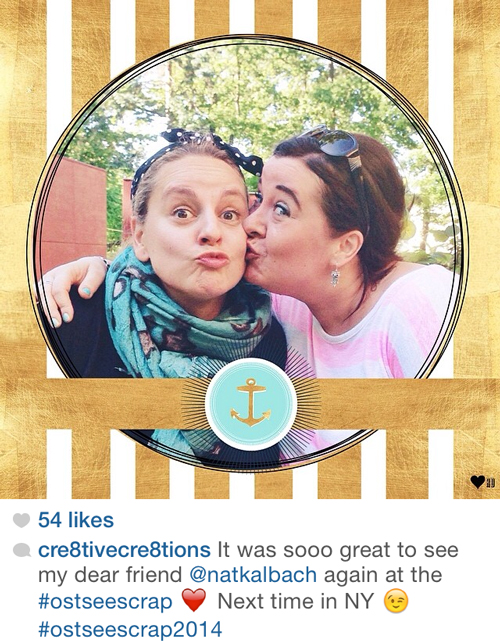 The last workshop I taught was an art journal technique workshop and the girls were ready for it on the last day :)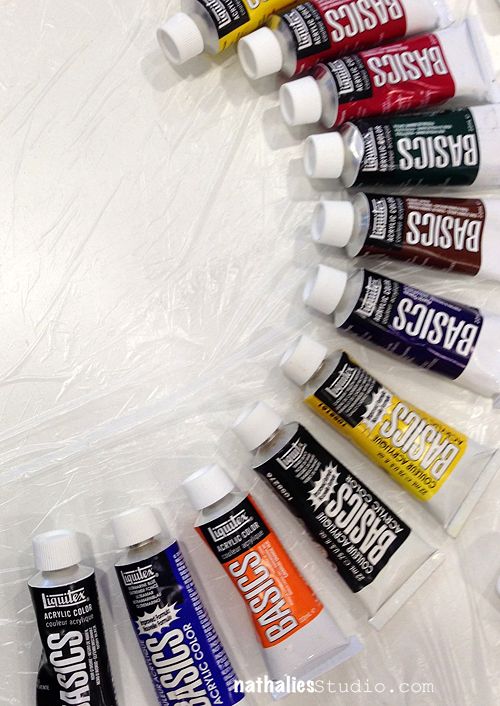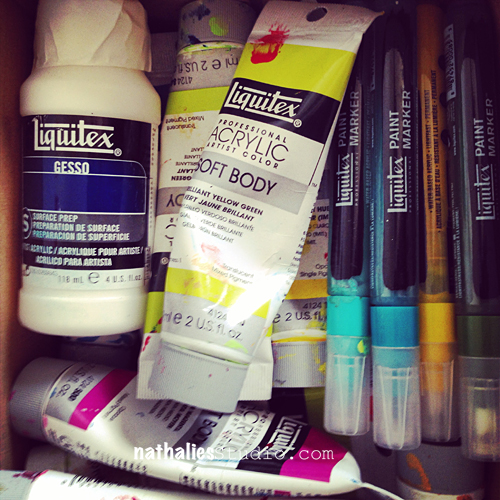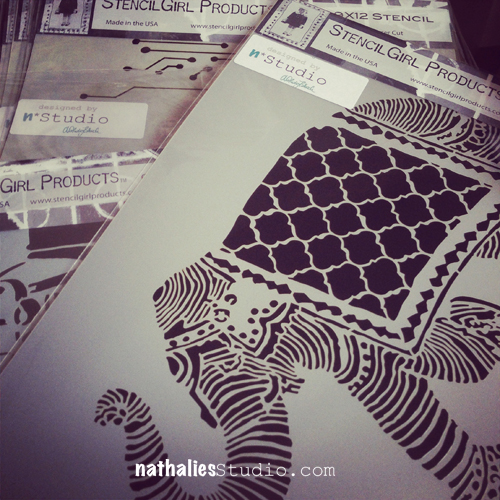 We used a lot Acrylic Paints and Acrylic Markers Markers as well as my Stencils by StencilGirl Products and my Stamps by Stampendous.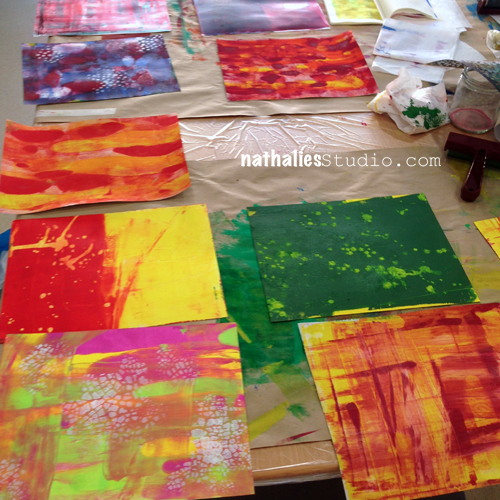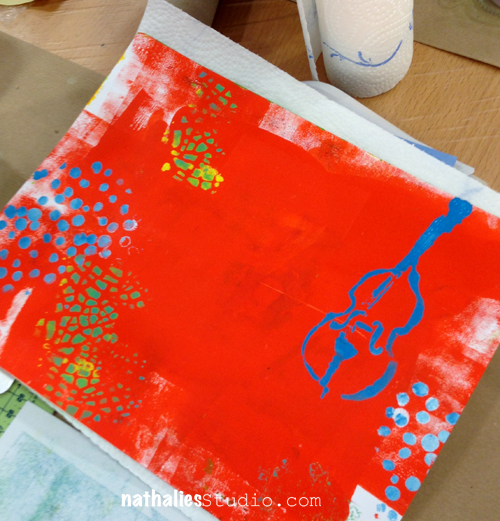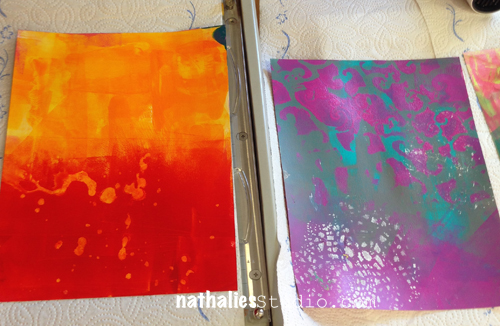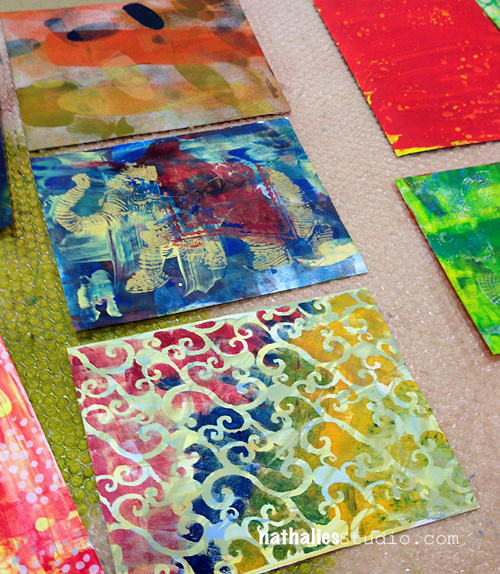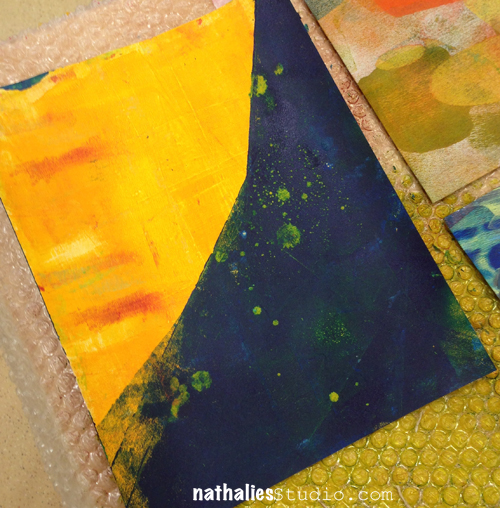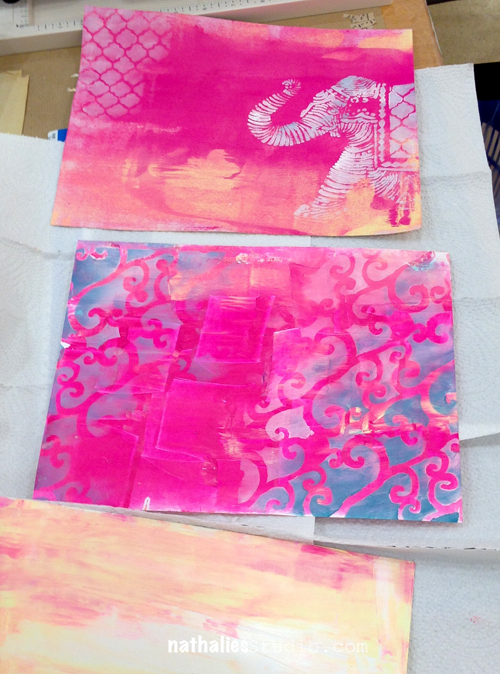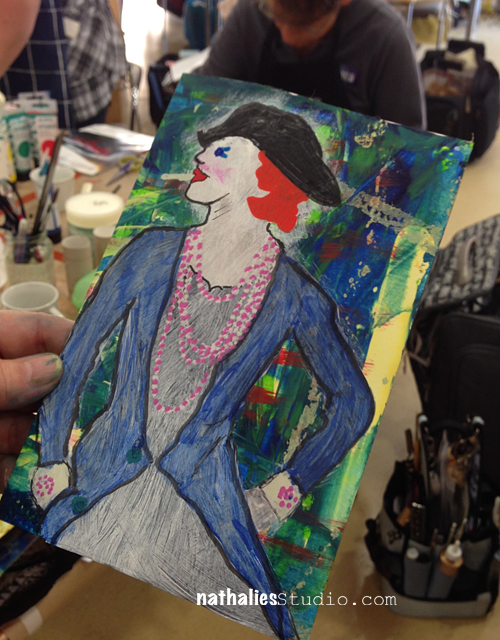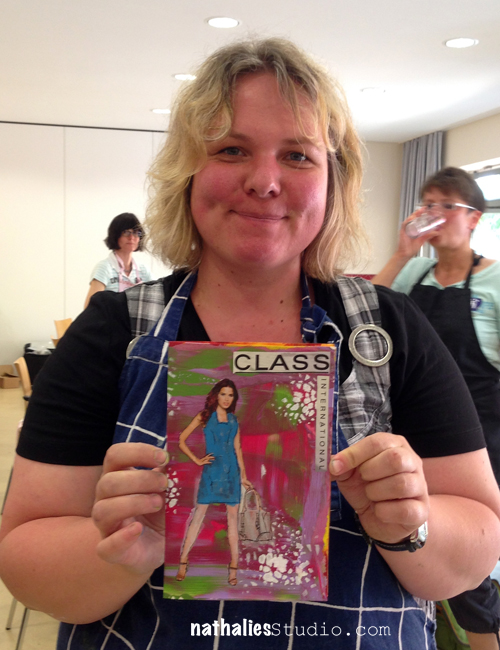 that was it…if you made it with all the pictures till here…you need a break and should do some art ;)
Have a gorgeous day
Nat