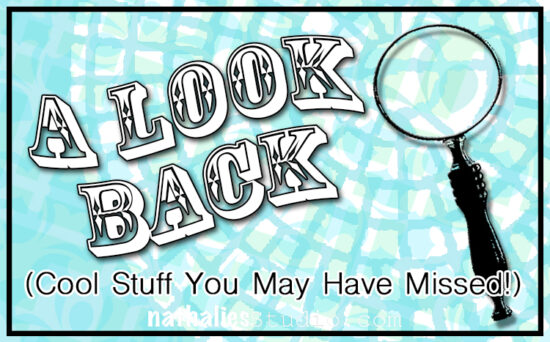 A Look Back – Often I will include a figure in my art journal pages and hey, they've got to wear something ;) Usually I reach for my stamps and stencils to give their clothing a little pattern and style and sometimes the art magic happens and their clothing turns out pretty nifty. So nifty, I wish it actually existed in my own closet to wear! Maybe someday I'll try to replicate one of these looks for real life: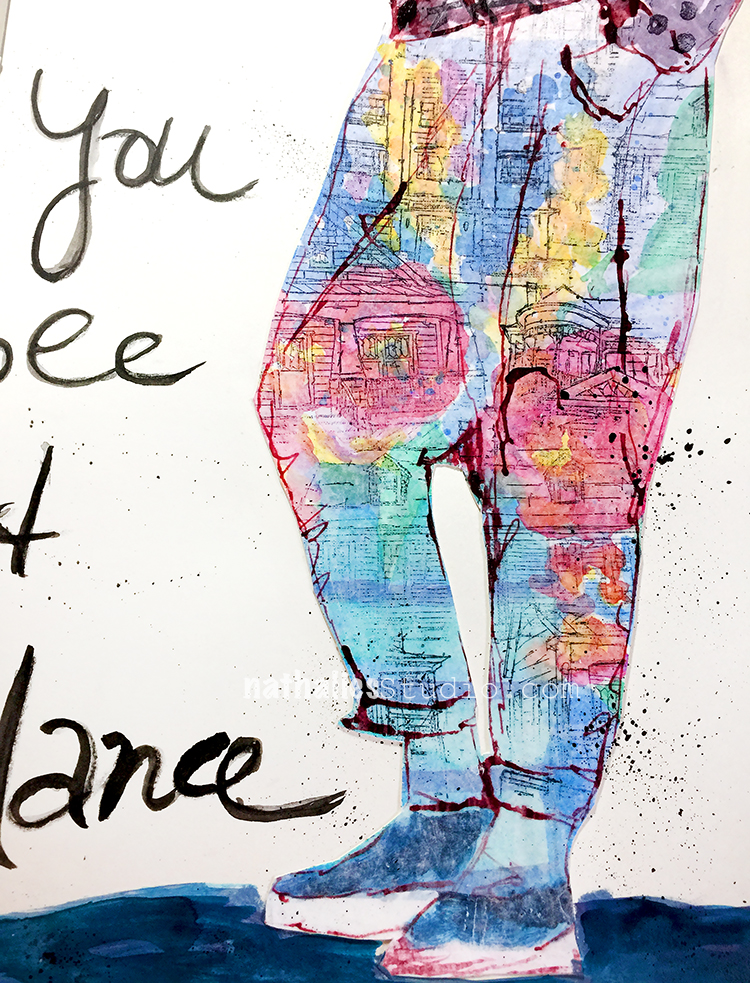 This art journal page from 2018 is one of those serendipitous moments where something just happens and it looks so good. I did some practice paintings of florals with watercolor and decided to sketch the legs on one of them with acrylic ink, and then I stamped over it with some of my Stroll Through the Hood and Stroll around the Block stamps. These pants are pretty wild but I totally dig them.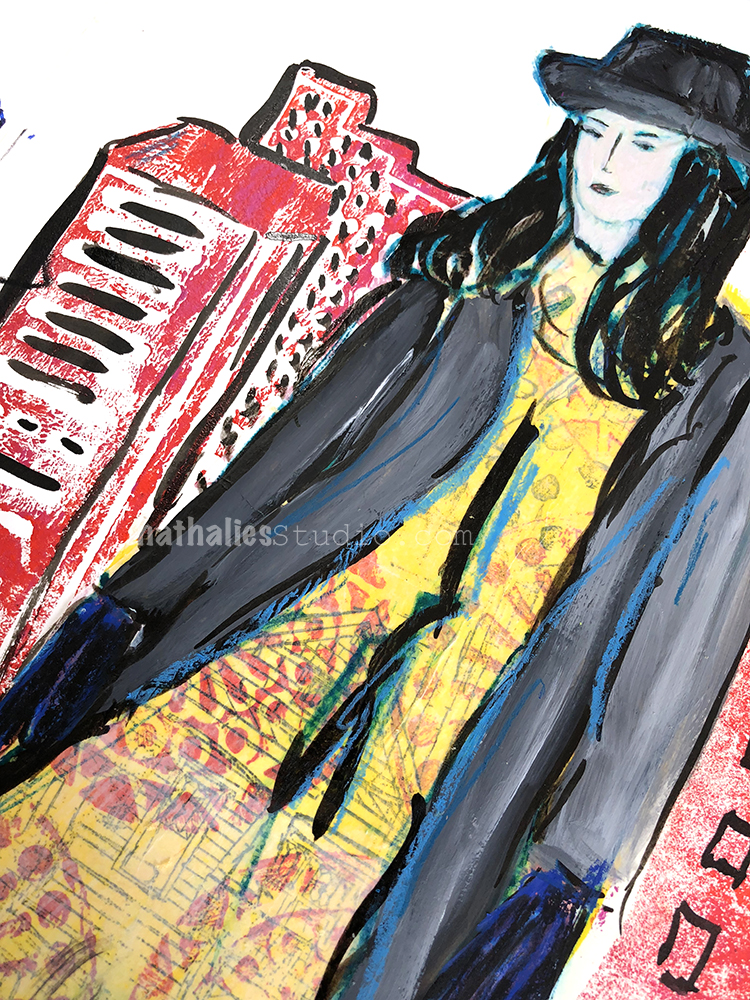 In this art journal spread I created a dress using my Grove St and Valley Road foam stamps and then thought it could use a bit more texture, so I added the Craftsman stamp from my Stroll Around the Block rubber stamp set. I guess more is more here and it came together nicely. Yup, I'd wear it!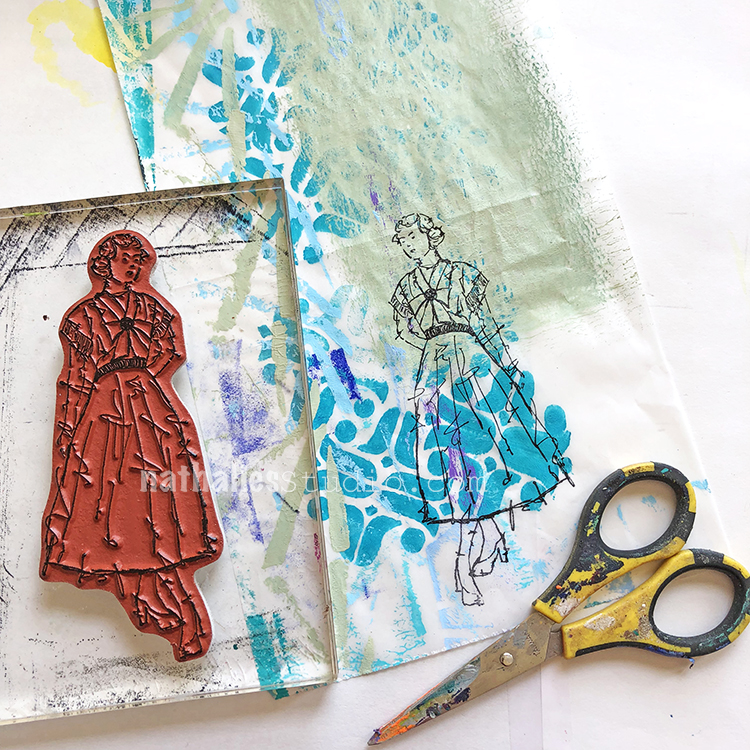 In this art journal page I kinda made things easier for myself and stamped my Millie stamp from the Actually I Can set onto deli paper. I positioned her skirt over the Amsterdam foam stamped part and the top half of her body over the painted section. Check out the completed page here to see how I finished off her look and then incorporated her into my art journal.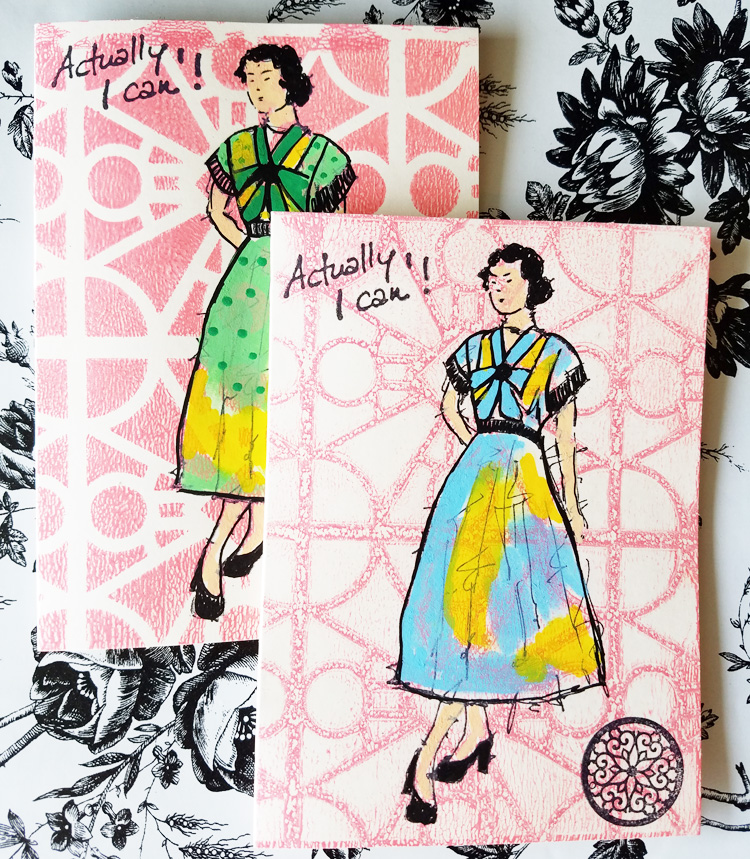 Creative Squad alum Jennifer Gallagher created a bunch of different looks for Millie's dress here in this post. It totally brings me back to paper dolls and I love the variety of dresses she's made using Posca pens.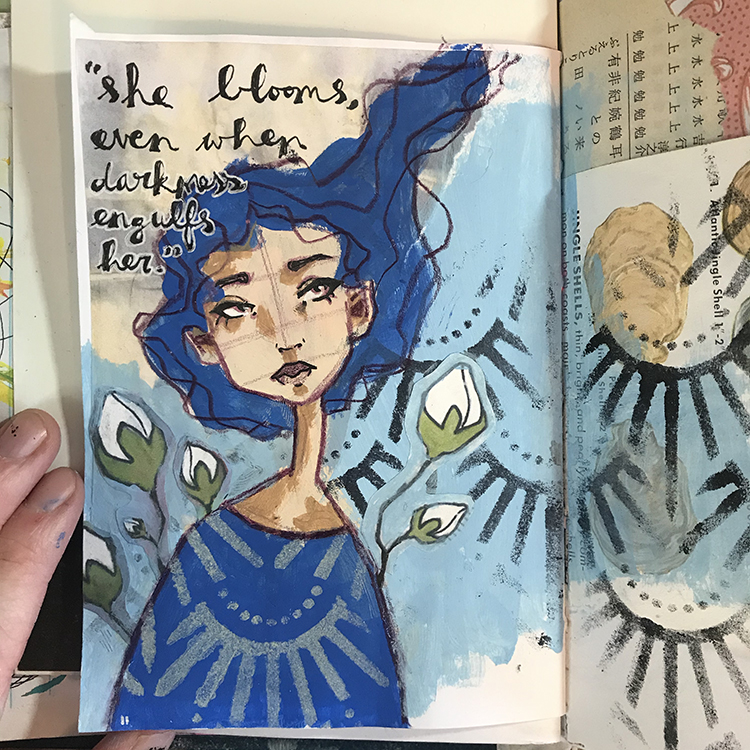 Even just a tiny part of a stencil, carefully placed, can take a plain top and give it a unique style as we see here in Creative Squad Jordan Hill's art journal page. My Art Deco Empire stencil looks really cool as a pattern around that scoop neck. Once again, I'd wear it :)
I hope you enjoyed this Look Back post and will think about how you can use stamps and stencils to give the clothing your figures wear a finishing touch. And maybe like me, you'll wind up loving what you create and think about how you might be able to make something like that in real life.
Here are some of the supplies used in these posts: