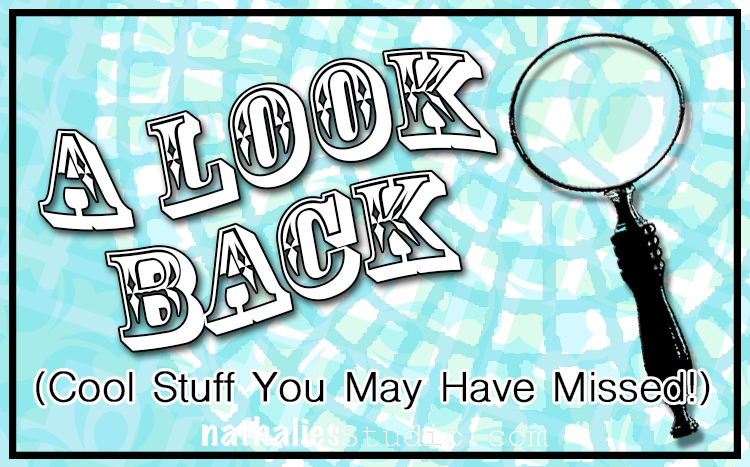 A Look Back – a blog series to show you some projects and posts that you may have missed – sometimes going WAY back in the archive. I think it will be fun to revisit a few ideas that we haven't seen for a while. I'm excited to see how a little look back might inspire something new in the future :)
This time I'm looking at foam stamps and some ideas for using them in ways you maybe didn't think about, even with the help of my March Foam Stamplifier Challenge. Here is A Look Back. Enjoy!
---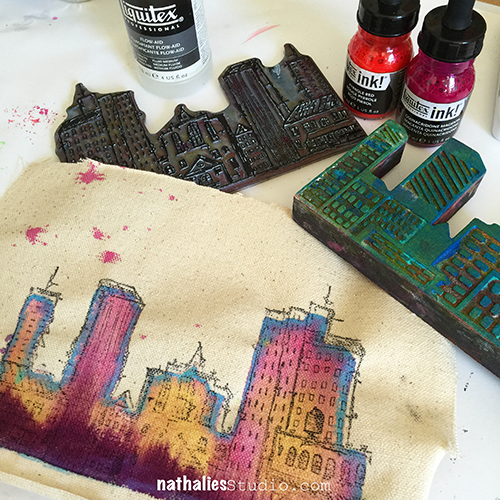 You can use foam stamps in the canvas staining technique – just prepare your canvas staining solution (I used Flow Aid by Liquitex in this 2016 blog post) and use with acrylic inks. The canvas readily absorbs the color in a soft, washy way.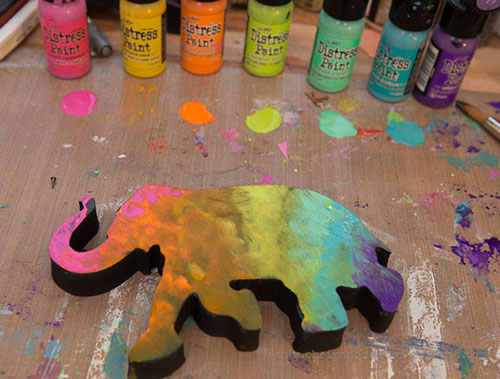 You can also paint directly onto a foam stamp with high flow paints as Cheiron Brandon did in 2016 for my Creative Squad. She spritzed the stamp with water and then got multiple colorful impressions from it on watercolor paper. Each was unique and super fun!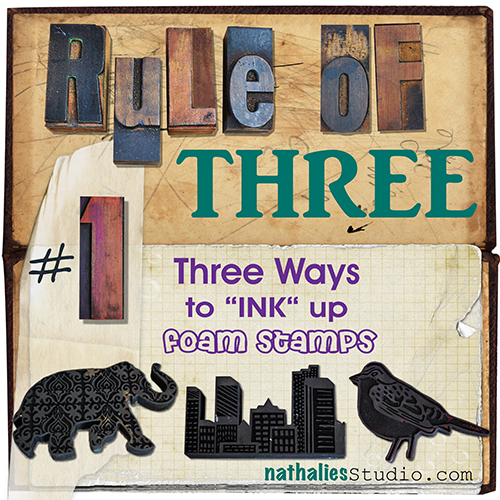 I made a little video here that may inspire you to try some different methods of "inking" your foam stamps. It's nice to find the way that you are comfortable using foam stamps and in the video I show 3 easy methods.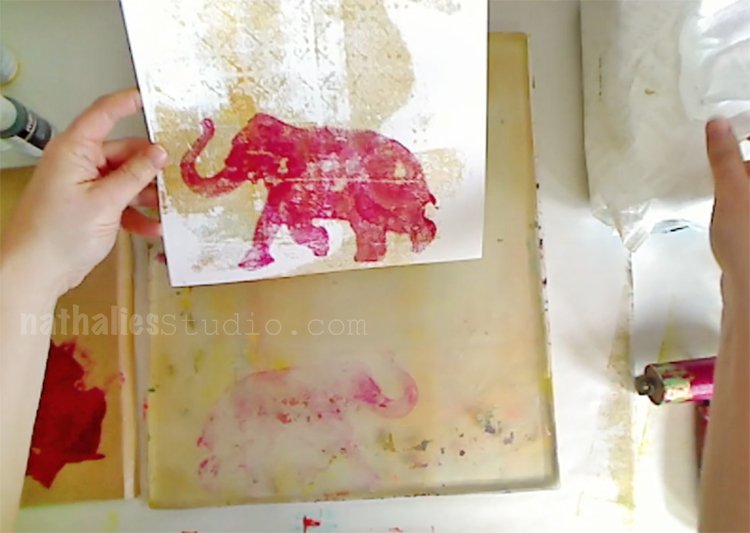 In another helpful video I made back in 2016 I show how to reverse a foam stamp image using a gelli plate. This is an easy technique that you can use to create mirror images or patterns with a reverse.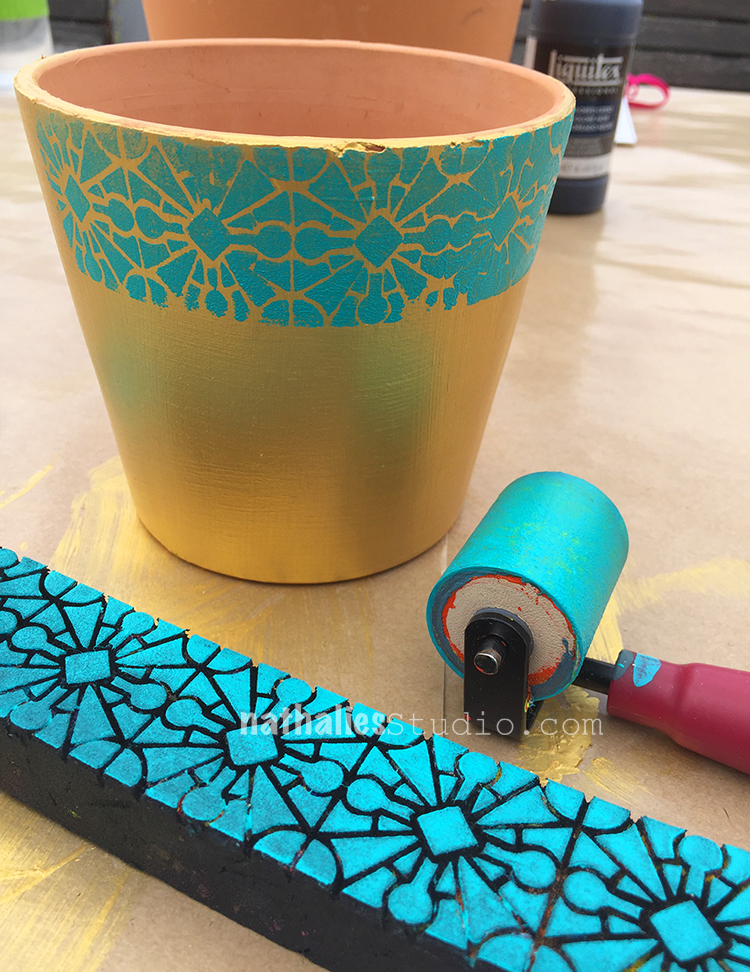 If you are looking for a summer project with your foam stamps, here is a flower pot decorating tutorial I made. I used standard clay pots and acrylic paint to give my herb pots that summer a bit more personality.
---
I hope you enjoyed A Look Back through my archive and maybe you are inspired to try some new things with foam stamps.
Here are some of the supplies that were used in these pieces: