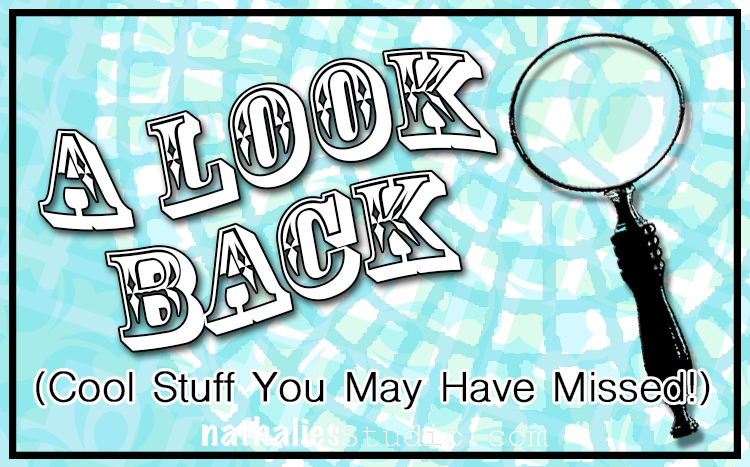 A Look Back – This time I'm looking at creating Visual Texture. This is one of my favorite tricks – creating the illusion of texture on a page using various tools and media. I love how you can fool the eye into thinking that an image or pattern has dimension to it, just by how it's created. Below are 5 ways to experiment with it in this Look Back.
A Look Back is a blog series to show you some projects and posts that you may have missed – sometimes going WAY back in the archive. I think it will be fun to revisit a few ideas that we haven't seen for a while. I'm excited to see how a little look back might inspire something new in the future :)
---
First up is a trick to do with some ArtFoamies foam stamps from this post in my Foam Stamplifier series – just stamp the foam stamp (here I'm using my Mini Hex set) with Distress Oxide inks and then spritz with water. When you lift away the water droplets with a paper towel you will reveal some beautiful visual texture.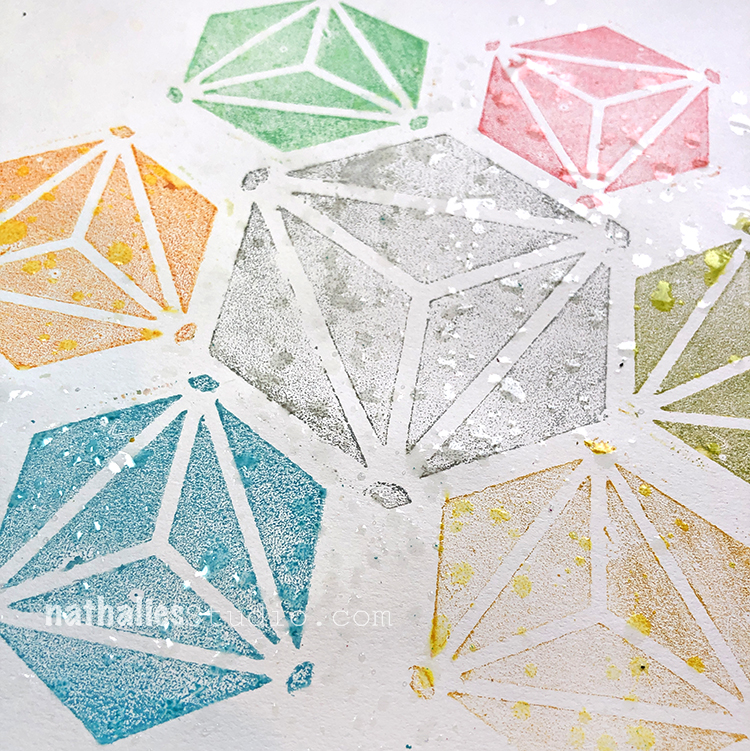 Next is just using the right stamps – like my Cardboard rubber stamps that I'm using here in this art journal page. These stamps totally capture all the cool cardboard textures out there.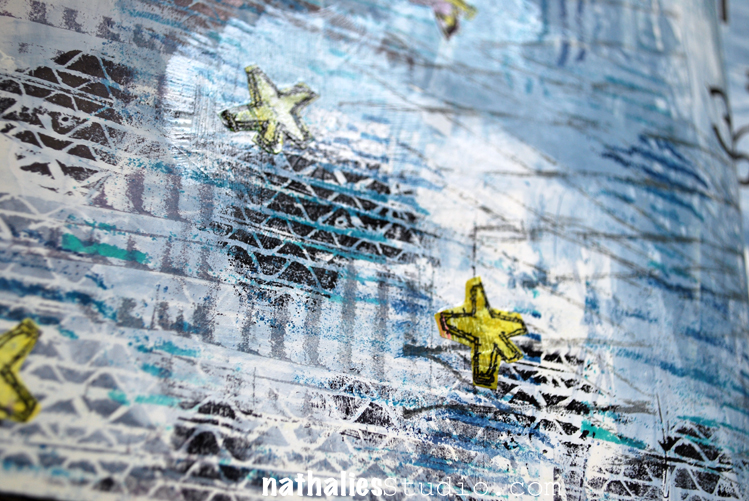 If you have stencils and a graphite stick or crayon around, you can try creating visual texture with frottage – rubbing! I used this technique along with my Batik stencil for this page in my Stencilbop Challenge. Check it out!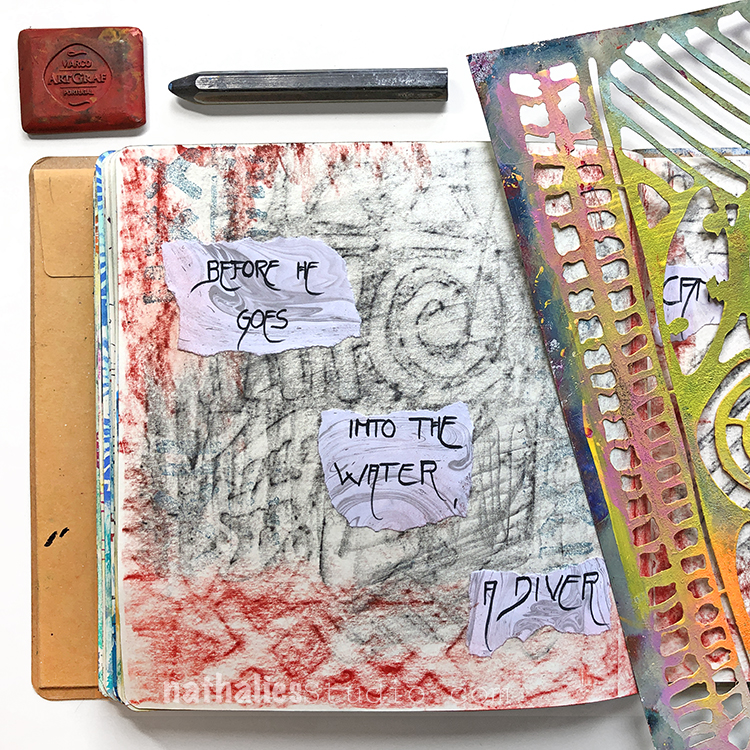 Another way to achieve the look of big texture with stencils is to use a few different colors of spray paint like I have here in this art journal page. I'm using my Hamilton stencil and just by moving it slightly and using spray paint I can create the illusion of a third dimension.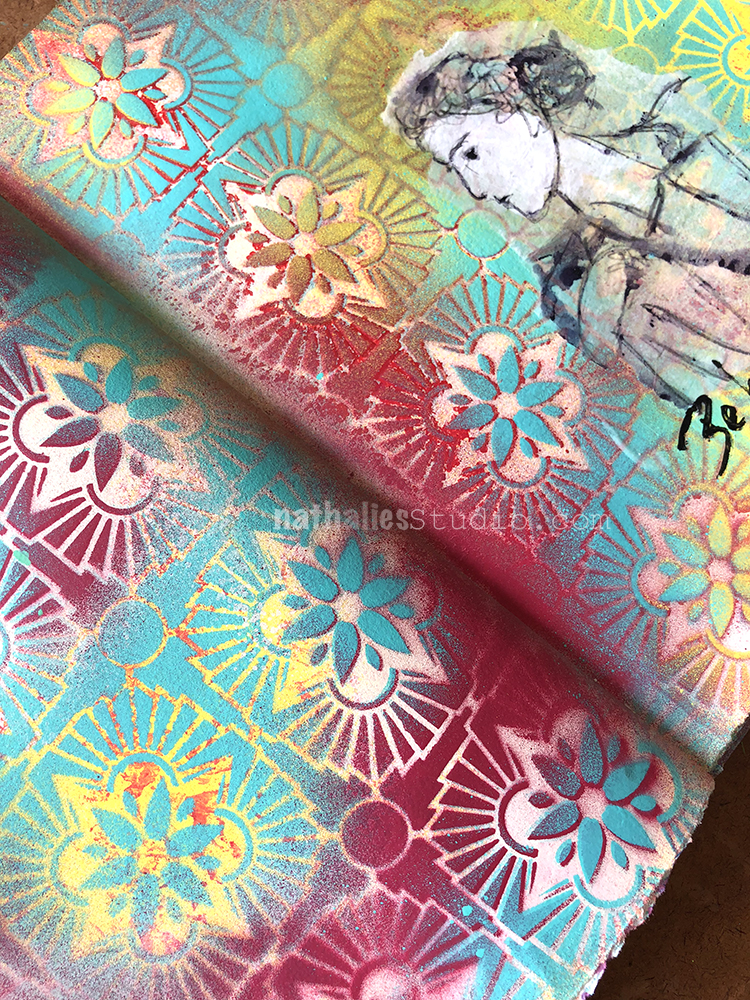 Finally, the visual texture that you can create using a hand carved stamp is really quite effective. I carved a large street scene for the stamp I used in this art journal page and just love the rough woodcut aesthetic of it.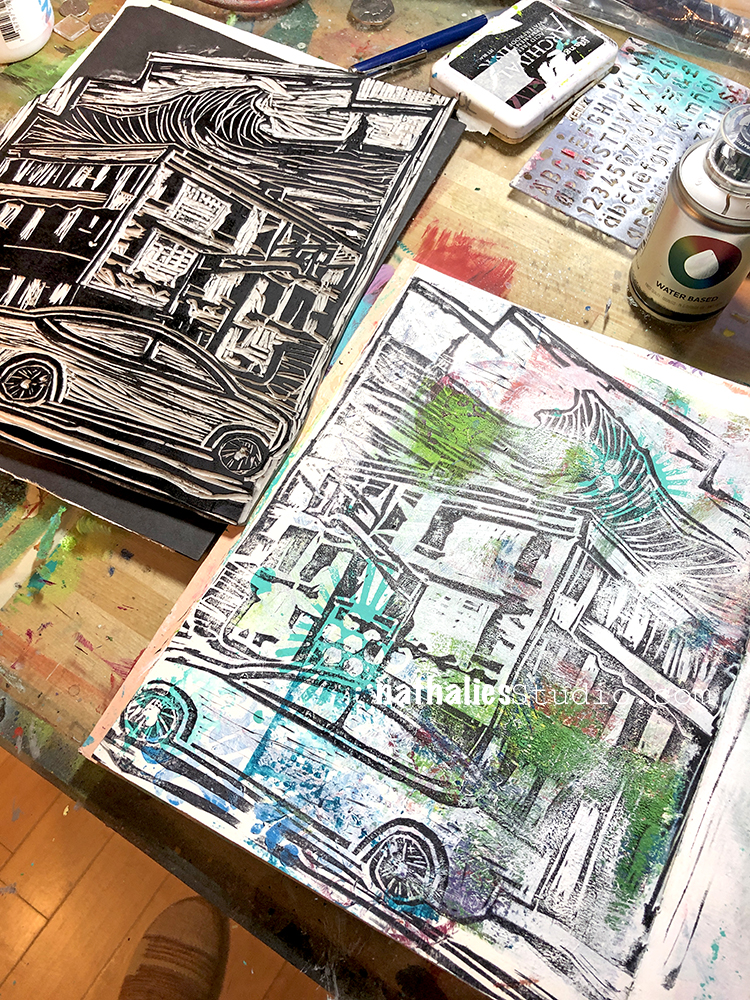 ---
I hope you enjoyed this look back and maybe it inspired you to give something new a try :)
Here are some of the supplies I used: