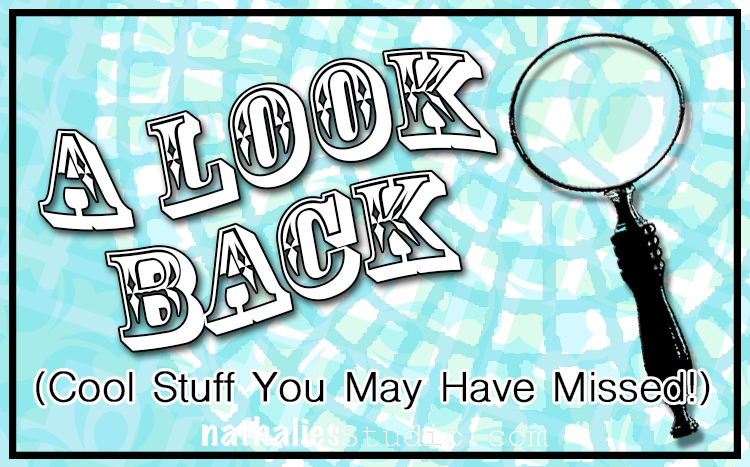 A Look Back – This time I'm looking at drawing inspiration from that universal emotion – Love. I like to use quotes for my art journaling because hey, sometimes a powerful quote exactly captures what I am feeling. Love is something that inspires me again and again and if you happen to look for quotes, you will see that there are plenty to choose from. I thought sharing some of my art journal pages through the years would be fun here.
A Look Back is a blog series to show you some projects and posts that you may have missed – sometimes going WAY back in the archive. I think it will be fun to revisit a few ideas that we haven't seen for a while. I'm excited to see how a little look back might inspire something new in the future :)
---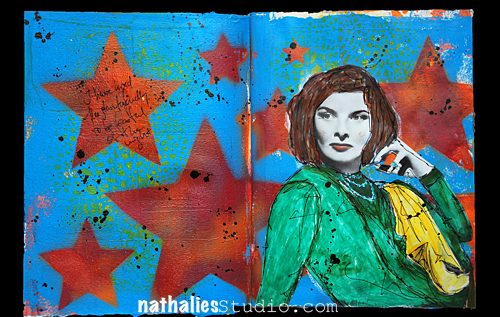 "I have loved the stars too fondly to be fearful of the night." – Sarah Williams
In 2014 I created this page using my Crackle stencil and spray paint.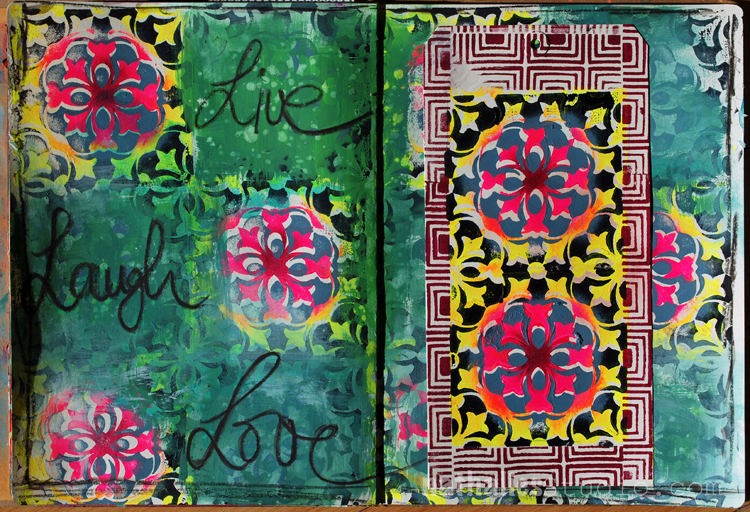 "Live, Laugh, Love"
In 2016 I played with my Versailles foam stamps, acrylic paint, and a big tag in this art journal spread.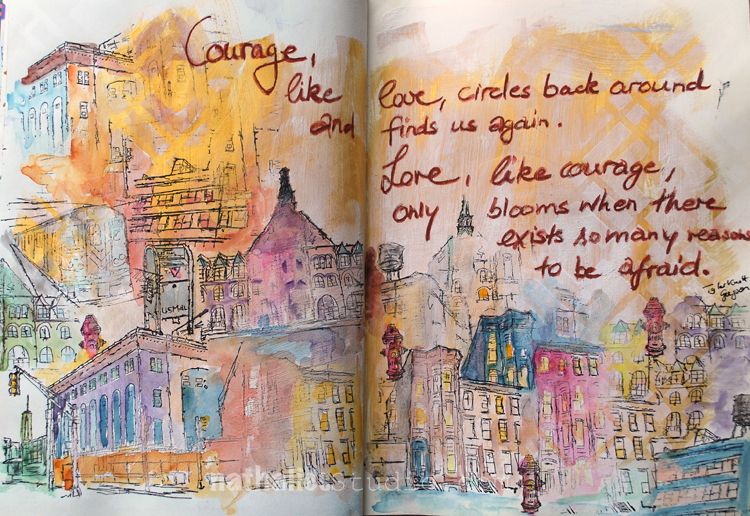 "Courage, like love, circles back around and finds us again. Love, like courage, only blooms when there exists so many reasons to be afraid." – Tyler Knott Gregson
In 2017 I created a big cityscape using my Stroll Through the Hood #1 and #2 rubber stamp sets, along with watercolors in this spread.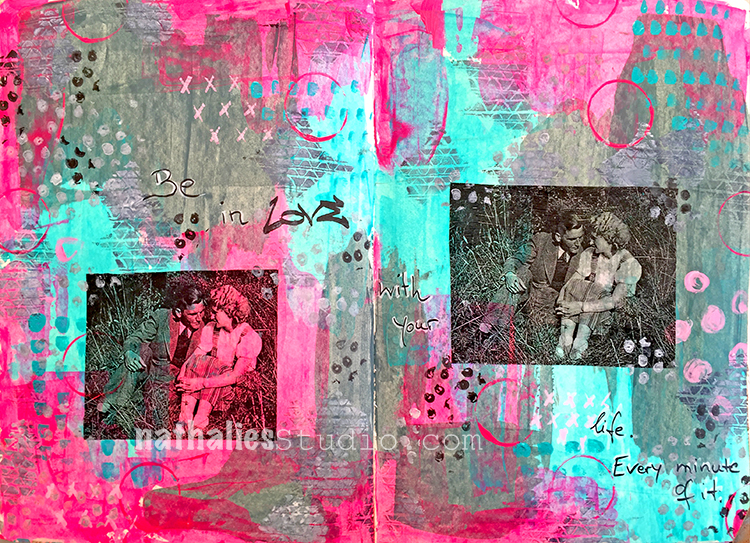 "Be in love with your life. Every minute of it."
In this bold spread from Valentine's Day in 2018 I used some transfers of a photo of my great-aunt Margot and my great-uncle Hans, along with my Love Tag, Tread, and Grannies rubber stamps.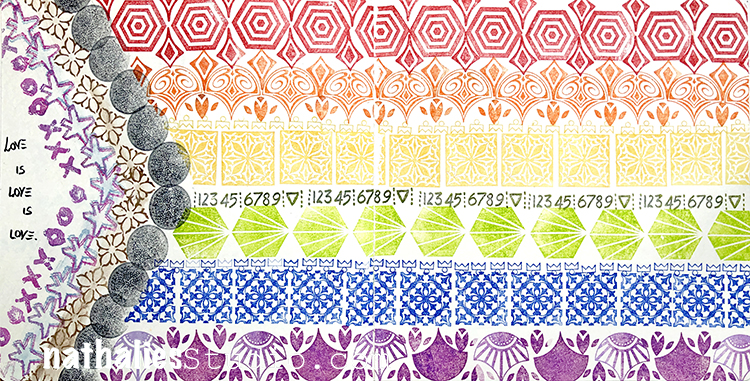 "Love is love is love."
In 2019 I created this rainbow flag in my art journal using a whole bunch of my rubber stamps (see supplies below) and Moonlight Duo ink pads.
---
I hope you enjoyed this look back and maybe it inspired you to give something new a try :)
Here are some of the supplies I used: