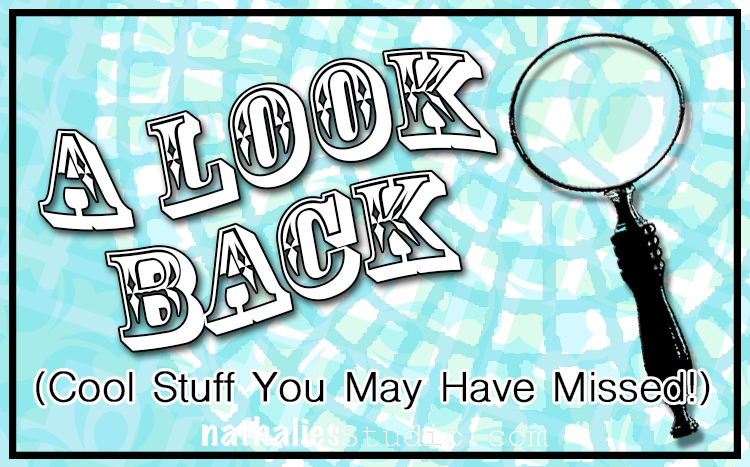 A Look Back – This time I'm looking at art journal pages that Embrace the Empty Space! Did you ever consider the empty page as part of your composition? Sometimes I like to, and it can be a pretty cool tool when you get it right (and when you can manage to actually keep it clean LOL). It's something to think about – Read on and enjoy!
A Look Back is a blog series to show you some projects and posts that you may have missed – sometimes going WAY back in the archive. I think it will be fun to revisit a few ideas that we haven't seen for a while. I'm excited to see how a little look back might inspire something new in the future :)
---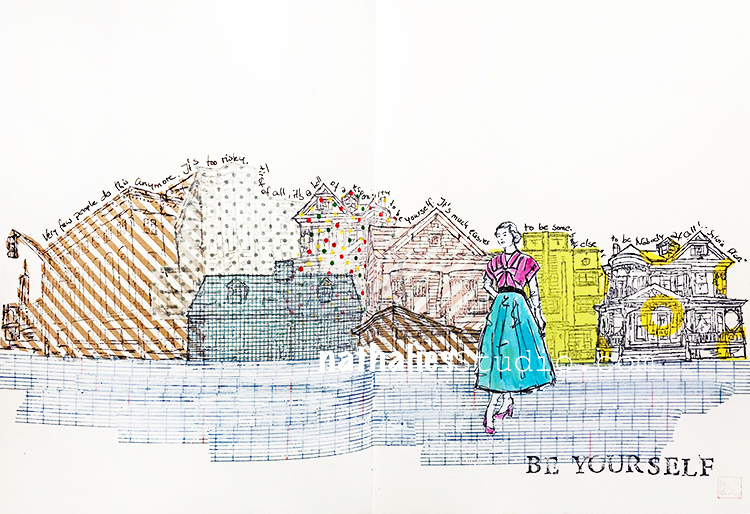 First stop is this post from 2018 where I kept the top and bottom of the page clear to highlight my cityscape scene stretching from side to side. I used a bunch of my rubber stamps from my Stroll Through the Hood and Stroll Around the Block sets and the sketch of the figure became my Actually I Can stamp! All were on top of washi tape and paper.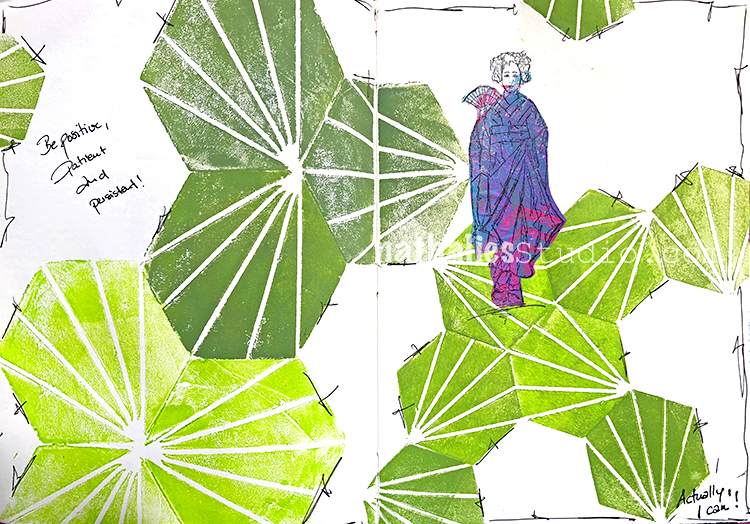 In this post from 2018 I used another stamp from my Actually I Can set along with some Hex foam stamps to create a very atmospheric environment. I like the shape of the white space that is created in between the hexes.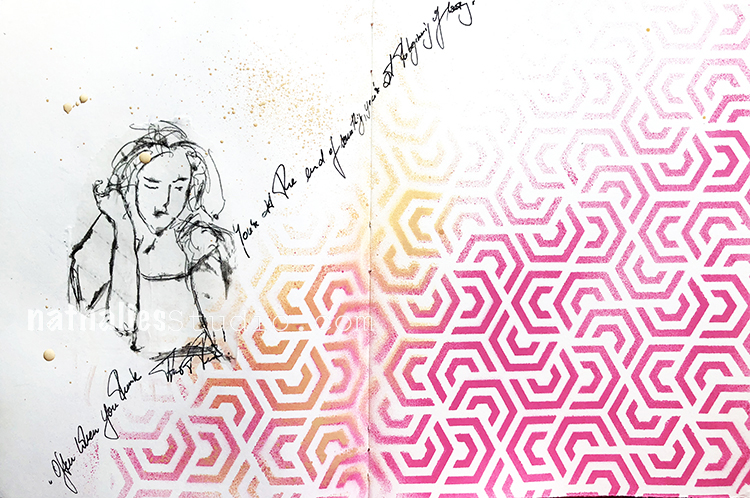 A stencil (my Flower Maze here) and spray paint allows for a subtle transition between blank space and pattern like here in this post from that same year. If you're feeling a little hesitant about all that open real estate, try adding some splatters.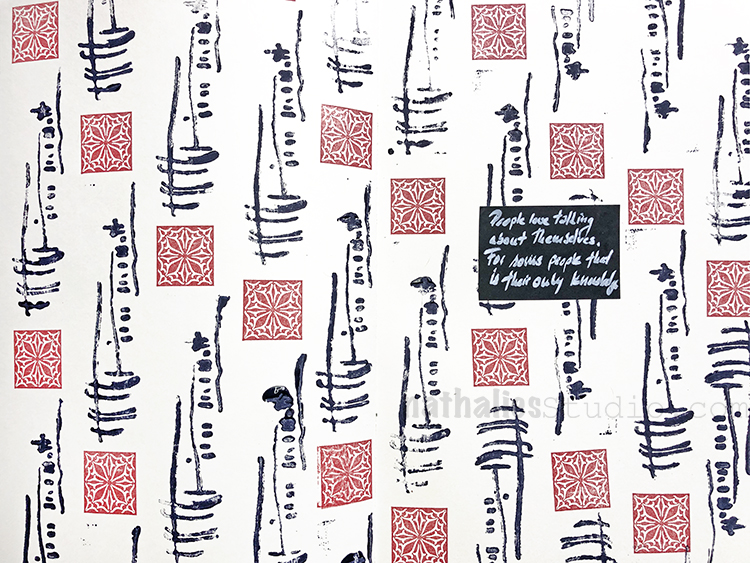 An all over, continuous pattern is another way to embrace the blank page without having to deal with large open areas that may be calling to you. In this page from 2019 I added a rubber stamp from my Floral Tile Small set and my Gnarly foam stamp. Simple but still a cool way to Embrace the Empty Space :)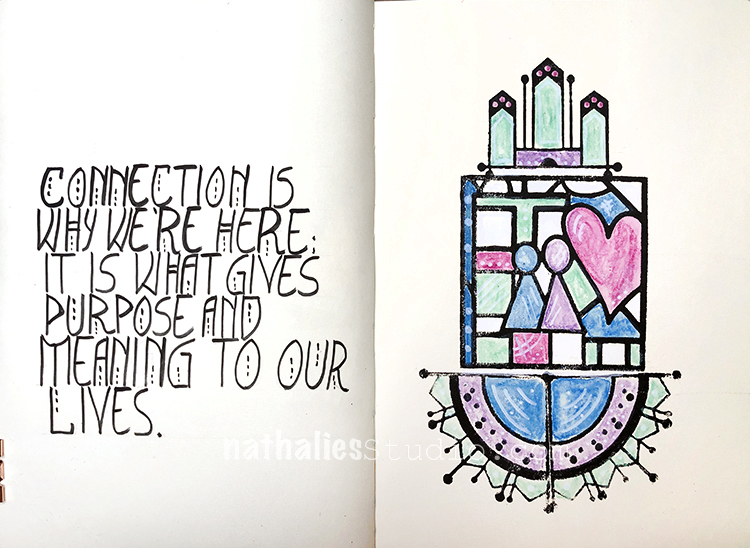 Not every page needs to be about an all over composition. I love playing with stamps to see how they fit together and this page from earlier this year shows a really impactful design that I didn't think needed anything else. I combined my Love Story and Mini Motifs foam stamps into something that reminds me of a crest or seal.
I hope this makes you think differently about how you can use the blank page to your advantage. Have fun with it! Here are some of the supplies I used: