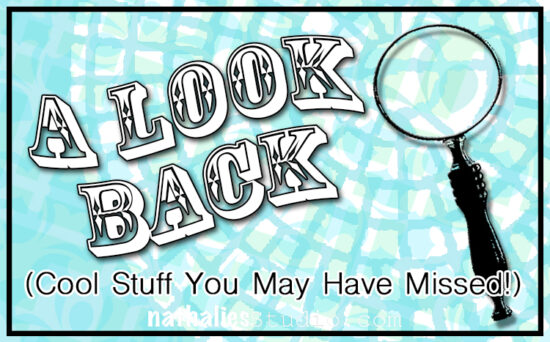 A Look Back – I've got the blues. The art journal blues. No, no, I'm not sad or anything :) I'm talking color today! I'm keeping it simple and taking a look back at some art journal pages that are blue. All shades of blue, but definitely LOTS of blue. Let's have a look: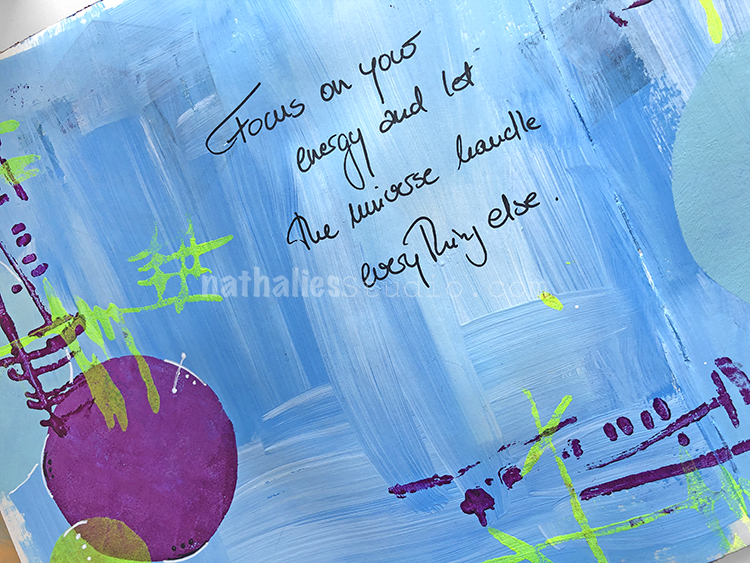 Let's kick things off with this spread from 2019 where I created a background with blue acrylic paint and gesso, mixing them on the page to create some tints. On top I stamped my Jazzed and Gnarly foam stamps but blue is the dominant color for sure. Take a look at the whole page here.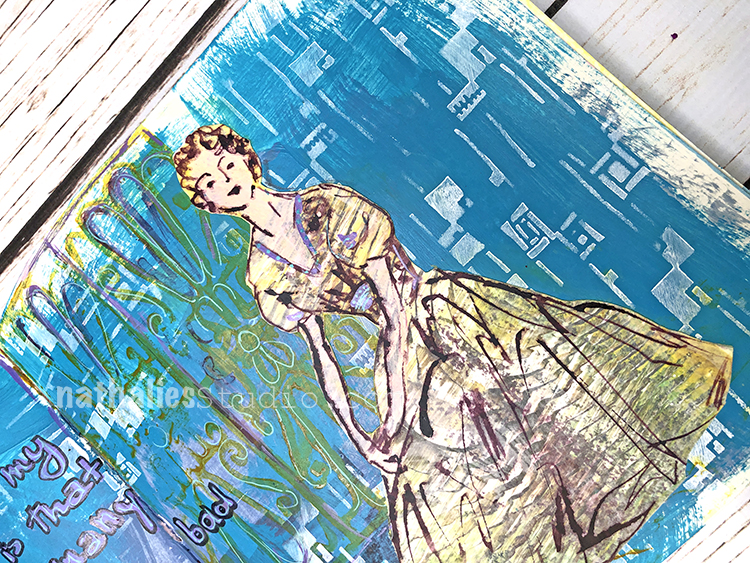 This is another spread from 2019 that began with blue acrylic paint right onto the page. Then I used my Space Age Modern stencil with white acrylic paint and collaged on top of all of that. I called this spread Fantastic Bad Ideas hahaha and you can see the whole thing here :)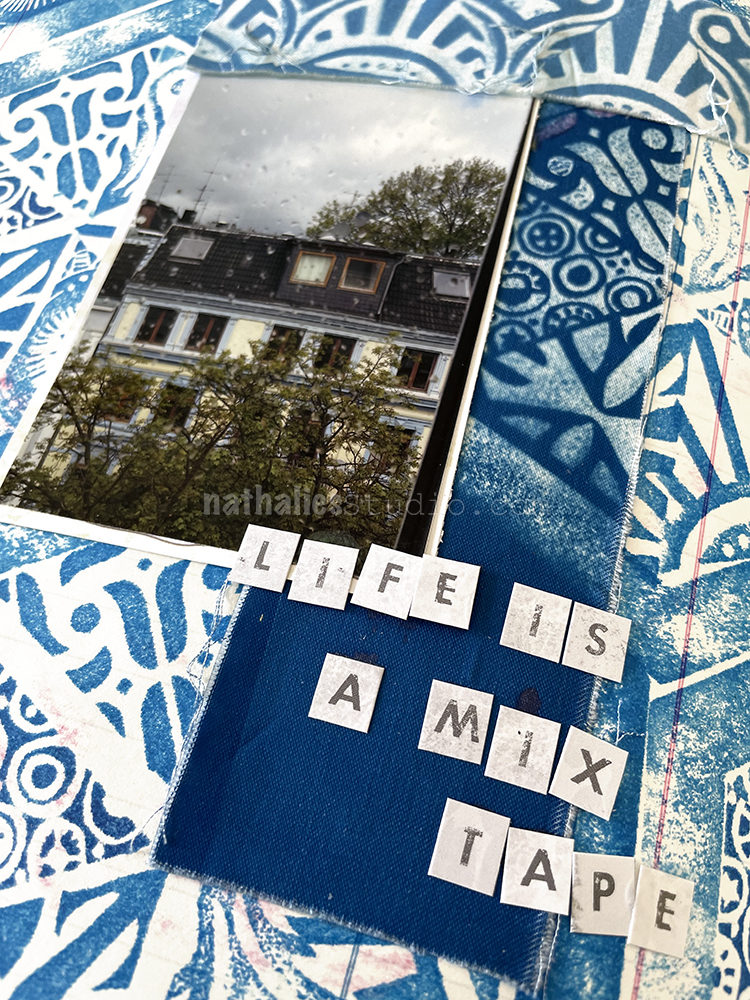 Cyanotype or sun printing creates one of my favorite shades of blue and in this page I combined sun printed fabric with some stamping in blue too. Both patterns are created with my Triple Play foam stamp set. You can check out more of the story behind this spread here.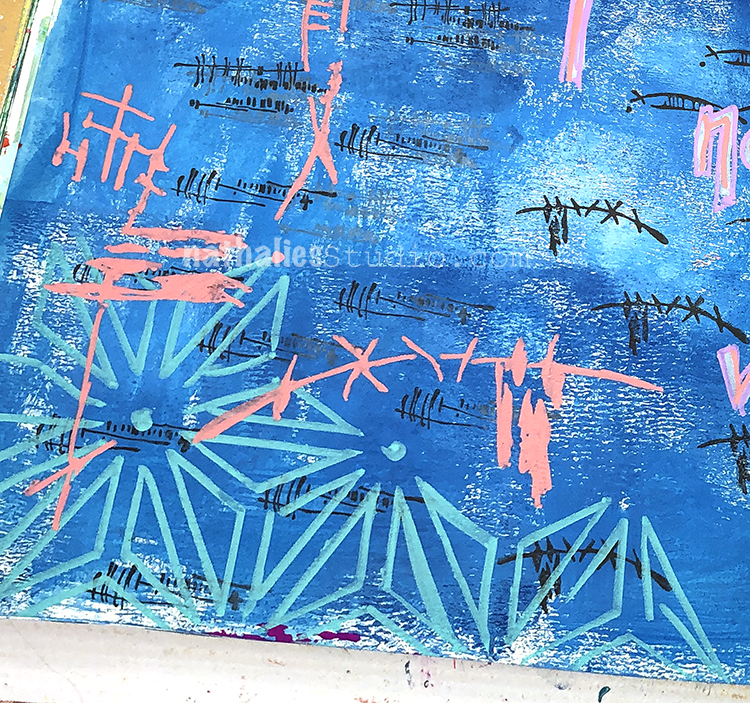 Blue plays so nicely with lots of other colors and I love to experiment with colors that harmonize and colors that pop. Here I started my background with blue acrylic paint, then used my Wabi Sabi rubber stamps in black, an aqua posca marker with my Star Struck stencil, and finally finished things up with peach colored acrylic paint and my Kyoto stencil. I love how that last one really stands out too! You can see the whole spread here.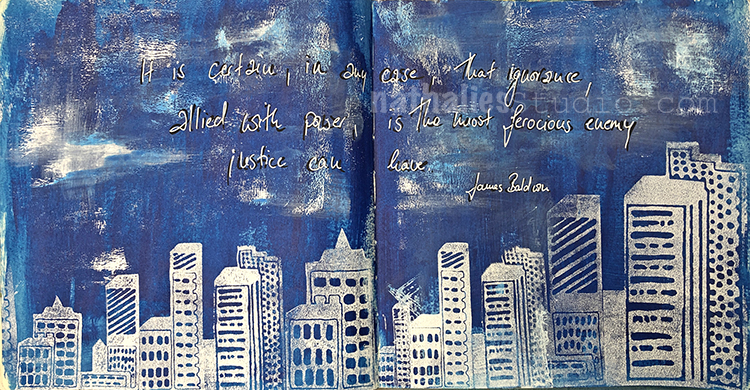 I wanted to end with this spread because I think sometimes simple can be very powerful. Here I was just working with blues and white. I painted my background with those colors and then stamped my Midtown and Midtown Minis foam stamp sets on top in white. You can read more about this page from June 2020 here.
I hope you enjoyed this Look Back post all about the blues :) Maybe you'll be inspired to pull those blue paints and inks out of your stash and concentrate on letting them shine in your next art journal page or mixed media piece.
A Look Back is a blog series to show you some projects and posts that you may have missed – sometimes going WAY back in the archive. I think it will be fun to revisit a few ideas that we haven't seen for a while. I'm excited to see how a little look back might inspire something new in the future :)
Here are some of the supplies used in these projects: