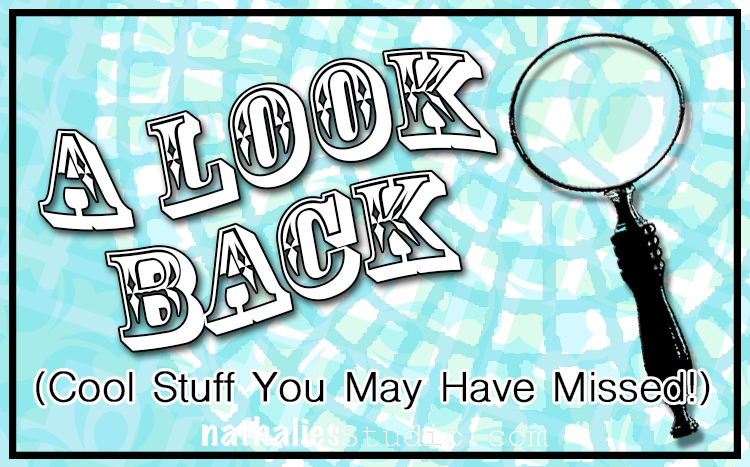 A Look Back – As I was looking through my blog archives I started to notice a reoccurring fashion trend happening right there in my art journal. There were a lot of girls wearing red. I don't know why. I usually gravitate towards black or something a bit more neutral. But in the world of my art journal, the girls are rocking this strong hue. It didn't take me long to find five of them, and I bet if you go back and look at my posts you can find even more. So I thought it would be fun to dedicate this Look Back to the Lady in Red in my art journal :)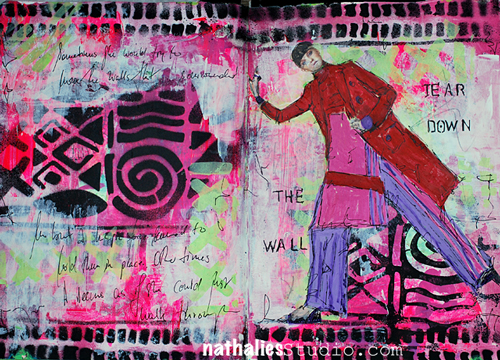 This first one is from way back in 2014 when I came out with my Batik Stencil. This cool chick is standing strong in a red trench that means business. And I like how I used the Batik pattern on the left and then printed the reverse on the right using the painted back side of the stencil. You can check out the original post here.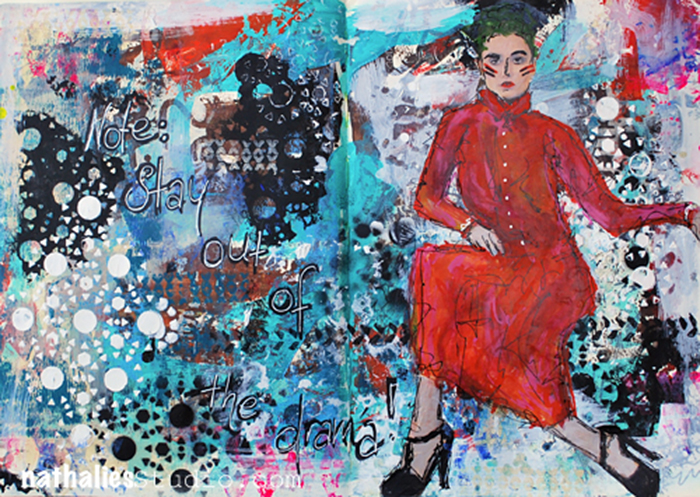 At the start of 2015 my art journal gal is in a red dress AND some fierce makeup too. Don't mess with her. But maybe you want to borrow something from her wardrobe :) You can see the original post for this page here. It's all about that layered background – symbolic of the drama that can surround us and overwhelm us if we're not careful.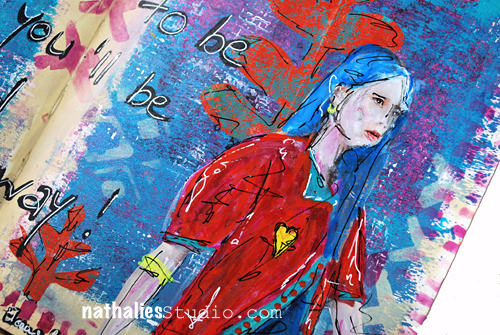 Later in 2015 I had my girl in a fun red top and blue hair – she is definitely not afraid of color! Check out the original post here to see the full background and a quote from Eleanor Roosevelt that works perfectly for artists.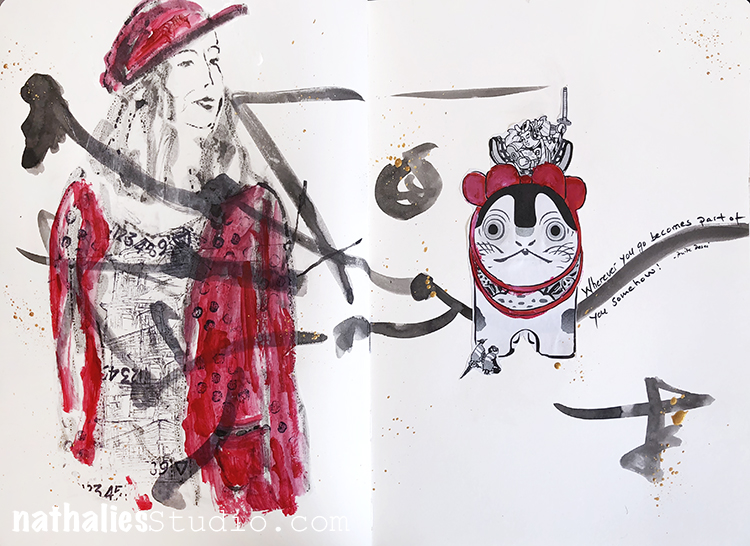 In 2018 I traveled to Japan and brought back, among other things, collage material and loads of artistic inspo of course! I created this art journal page with a woman in a red jacket and hat, using inksticks and an inkstone – materials used for writing and calligraphy. I made quite a few art journal pages after this trip that were really pared down and only using a color or two. Pretty cool how travel can influence you like that.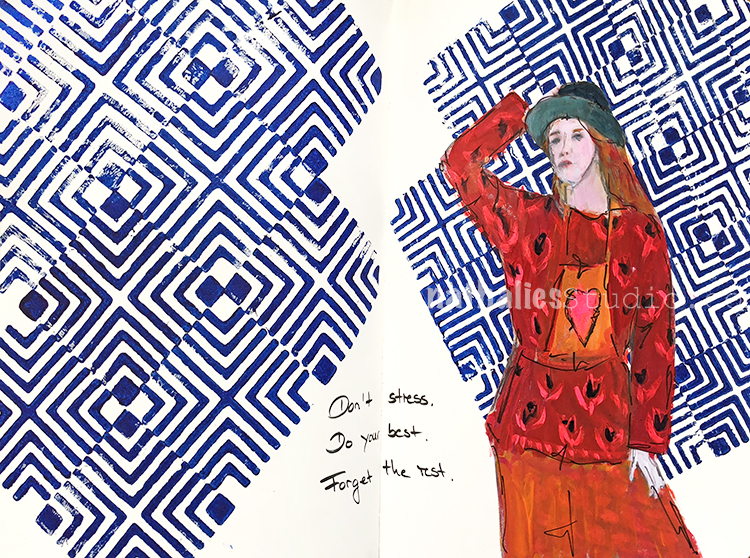 Along those same lines, this spread is from just a few weeks later in 2018 and the white page still plays an important role …and my girl is still in red! Although in this page she is sporting a fun red print! I love how she is completely popping off the blue Manhattan stamped background. You can see the original post here.
I hope you enjoyed this. A Look Back is a blog series to show you some projects and posts that you may have missed – sometimes going WAY back in the archive. I think it's fun to revisit a few ideas that we haven't seen for a while. I'm excited to see how a little look back might inspire something new in the future :)
Here are some of the supplies I used in these projects: