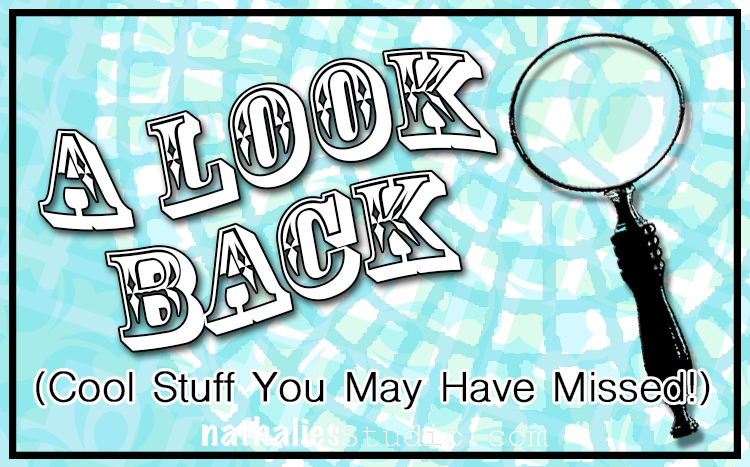 A Look Back – This time I'm looking at some Spring DIY Ideas that are great ways to get creative and make a few lovely things for this time of year. A stenciled umbrella to help you chase away those springtime showers in style? Yes. A vertical garden using your favorite rubber stamps? You betcha. A paper wreath project that the whole family can make? Read on and enjoy!
A Look Back is a blog series to show you some projects and posts that you may have missed – sometimes going WAY back in the archive. I think it will be fun to revisit a few ideas that we haven't seen for a while. I'm excited to see how a little look back might inspire something new in the future :)
---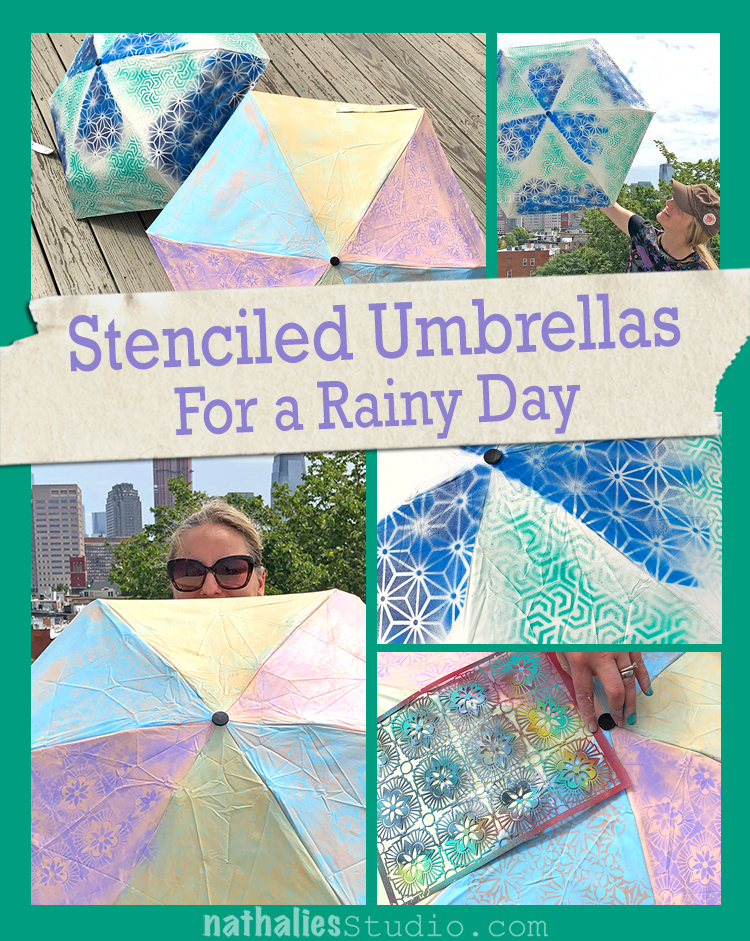 Spring showers got you down? No problem – grab a boring old umbrella and give it a little style with stencils and spray paint. I loved decorating a simple white umbrella in colors and patterns that made me happy no matter what the weather. And bonus – this little compact white umbrella was great in the summer to keep the sun off on particularly hot days in the city. Check out the full tutorial here.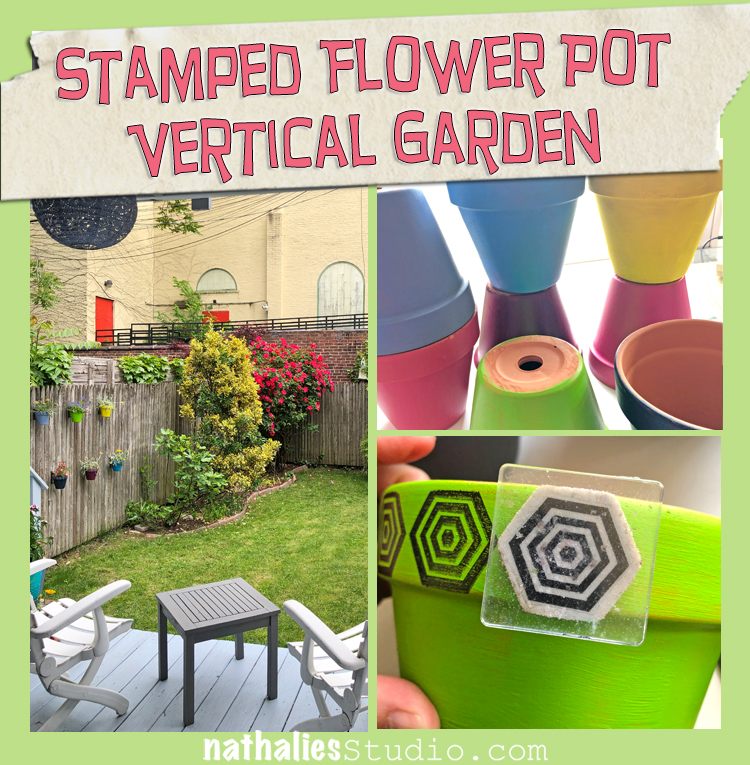 Every year the weather warms up and I long to be outside and to see flowers! And while those little plants are growing bigger, I love to have colorful pots adding pops here and there in the garden. I painted and used rubber stamps to make some simple terra cotta pots a lot more fun. Read the DIY steps here.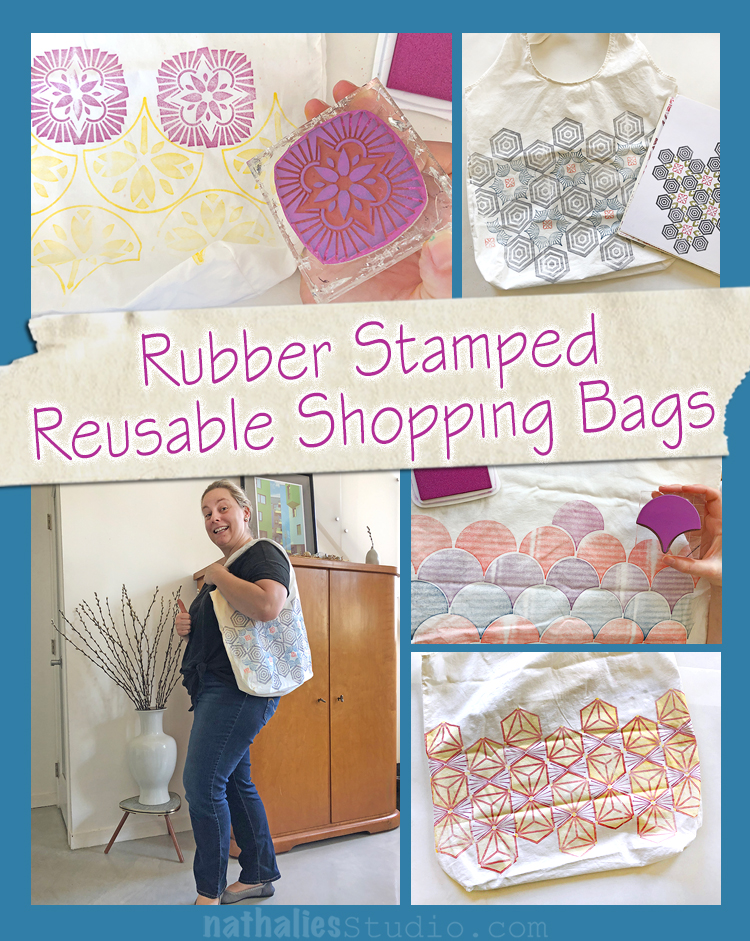 I'm a pattern junky as you know, so this DIY was a no-brainer. Tote bags get a ton of use so why shouldn't they be just as cool as the rest of your stuff? I used rubber stamps and fabric ink to stamp my shopping bags with bold patterns. See my inspiration and step-by-step instructions here. And then take your lovely new bags and go support a small business in your hood!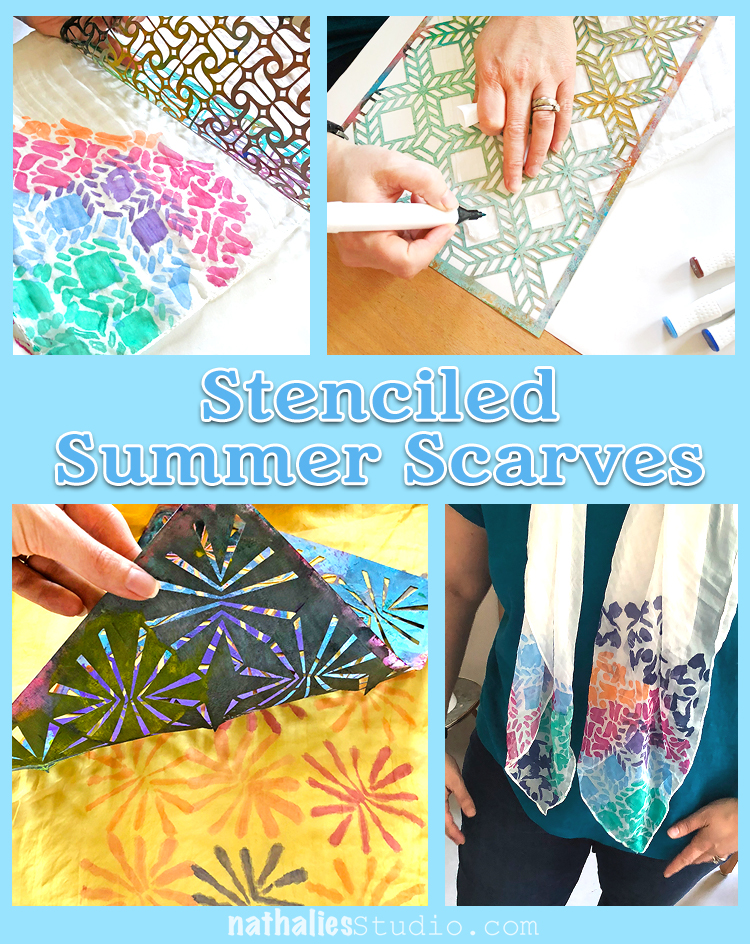 What do you get when you combine plain fabric scarves with stencils and fabric markers? Beautiful watercolor-like patterns and a one-of-a-kind wardrobe staple. This is an easy project with just a few supplies. See the instructions here.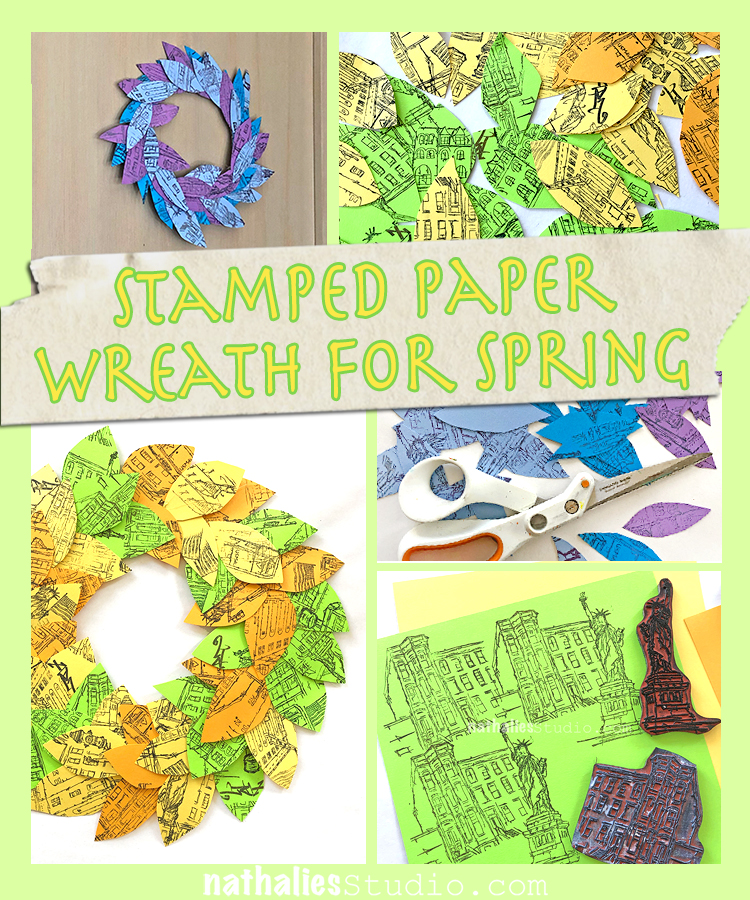 Here is a spring project that the whole family can do together. I used colorful paper and rubber stamps to make the "leaves" and then glued them to a cardboard ring that I cut from an old box. Read all about it here.
I hope this list of Spring DIY Ideas inspires you to try some new things and get creative. Here are some of the supplies I used: