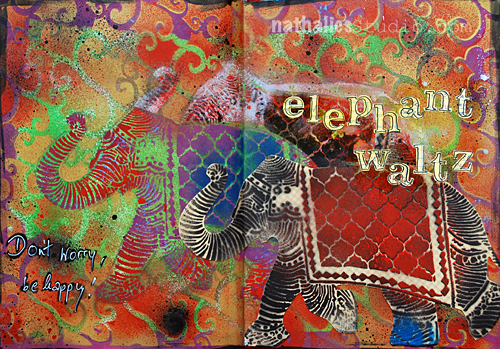 So excited about my new 9×121 inch stencil called Elephant March that I designed for StencilGirl Products (and yes- the art journal page is called elephant waltz ;) )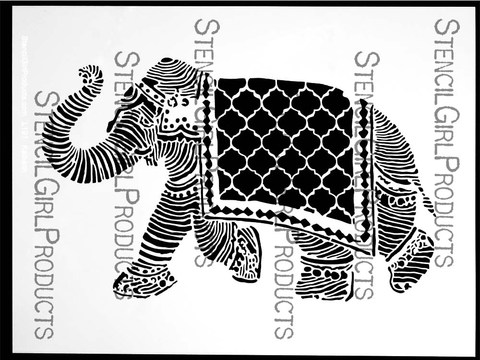 I do love elephants and I had such a blast creating this stencil. I also wanted the pattern of the elephant blanket to be possibly used just as is – so it is like a two in one stencil.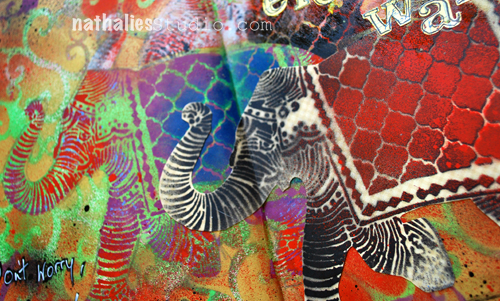 You can also get a peak at another stencil I just released in the background ;) but more about it later.