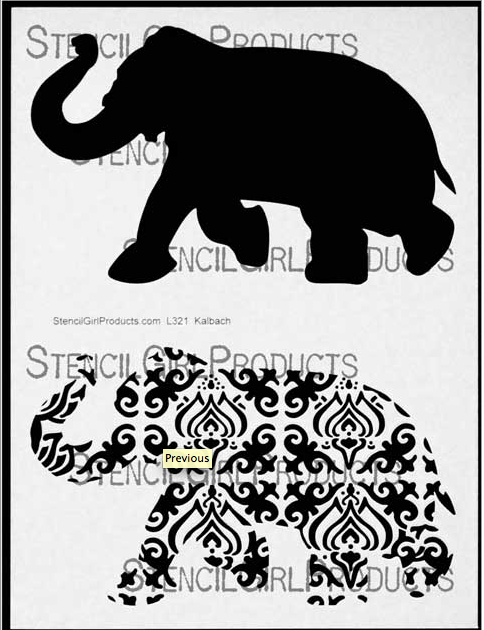 By now I guess it is not a secret anymore that I have a slight elephant obsession and since so many asked for a smaller elephant stencil-there you go :) Elephant Parade is here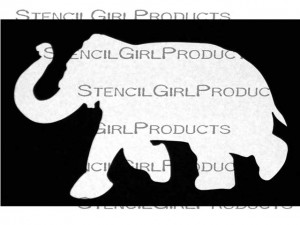 The Stencil has 3 parts – An Elephant silhouette, Patterned Elephant Stencil and an Elephant Mask. This gives you loads of possibilities!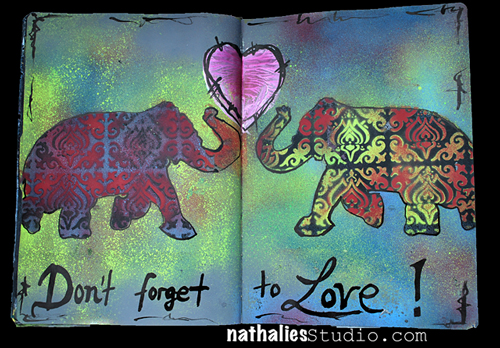 I sprayed the background of the art journal page with some Liquitex Spray Paints. Then I layered the ornamental elephant onto the left and sprayed with two different colors over the pattern. I cleaned off the stencil onto a different art journal page as to not waste paint and then flipped it over and repeated on the right side to get the elephant facing to the left. I used the elephant mask then over the elephants to mask off the images and sprayed over the background to change the background up.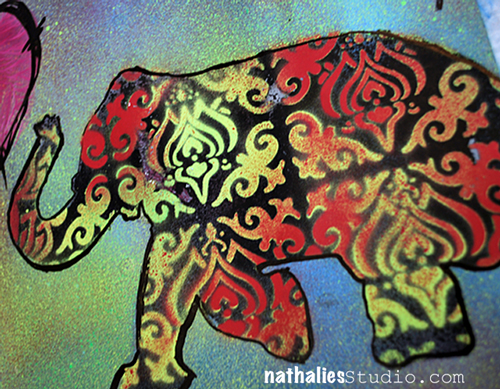 Here is a different Elephant version for you: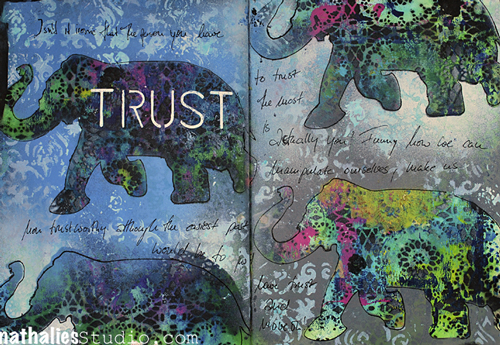 Here I created a background with Liquitex Acylic Paints, then layered the elephant mask over an area and used Liquitex Spray paint and sprayed over the elephant mask. I repeated that several times carefully avoiding spraying into the newly created elephants. I used the Elephant stencil to trace with a journaling pen to give a bit more definition.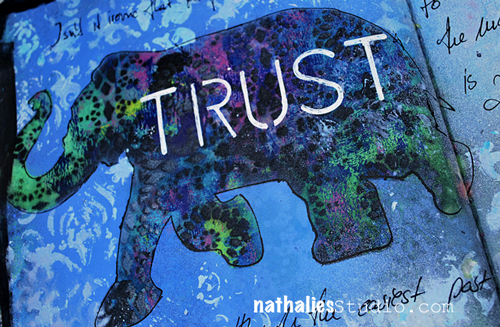 Elephants…just make me happy :) Hope they do the same to you too ;)
Here are the supplies I used for the pages:




Have an amazing day