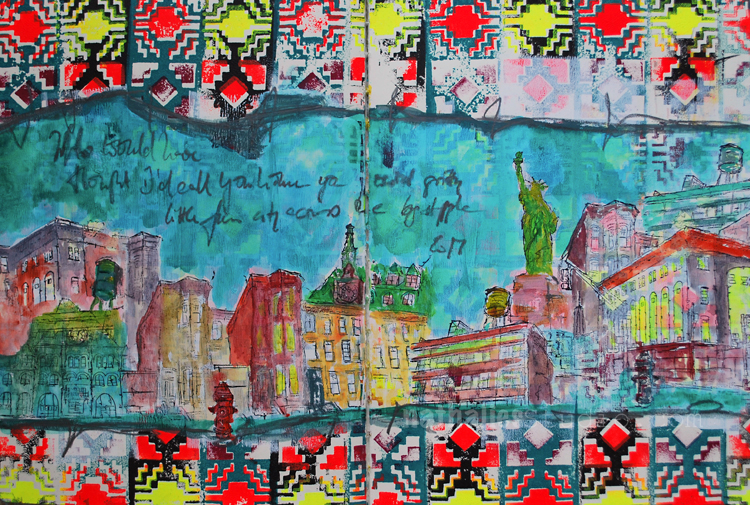 "Who would have thought I'd call you home you weird gritty little fun city across the Big Apple."
This spread started out as a demo page in a workshop to show how to use two patterns of the Santa Fe Positive and Negative Foam Stamp set and it was very busy as you can imagine.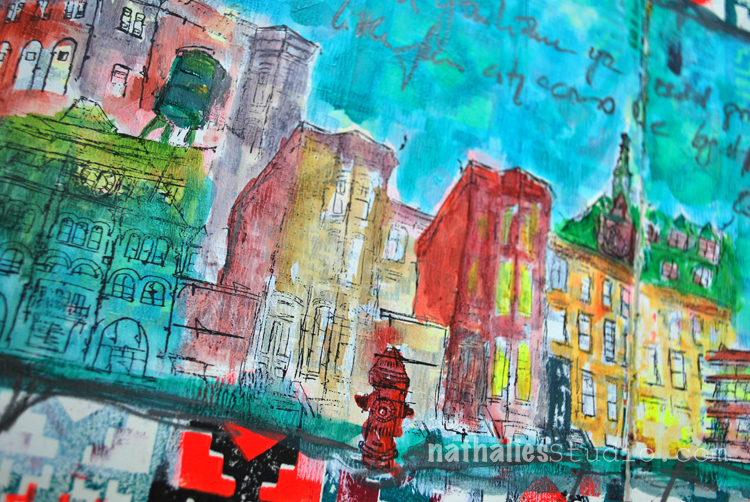 So I covered a middle put up with white gesso so that the pattern was still visible but in a very subtle way. I stamped a city scene with my Stroll Through The Hood 1 and Stroll Through the Hood 2 stamps onto the white gessoed areas.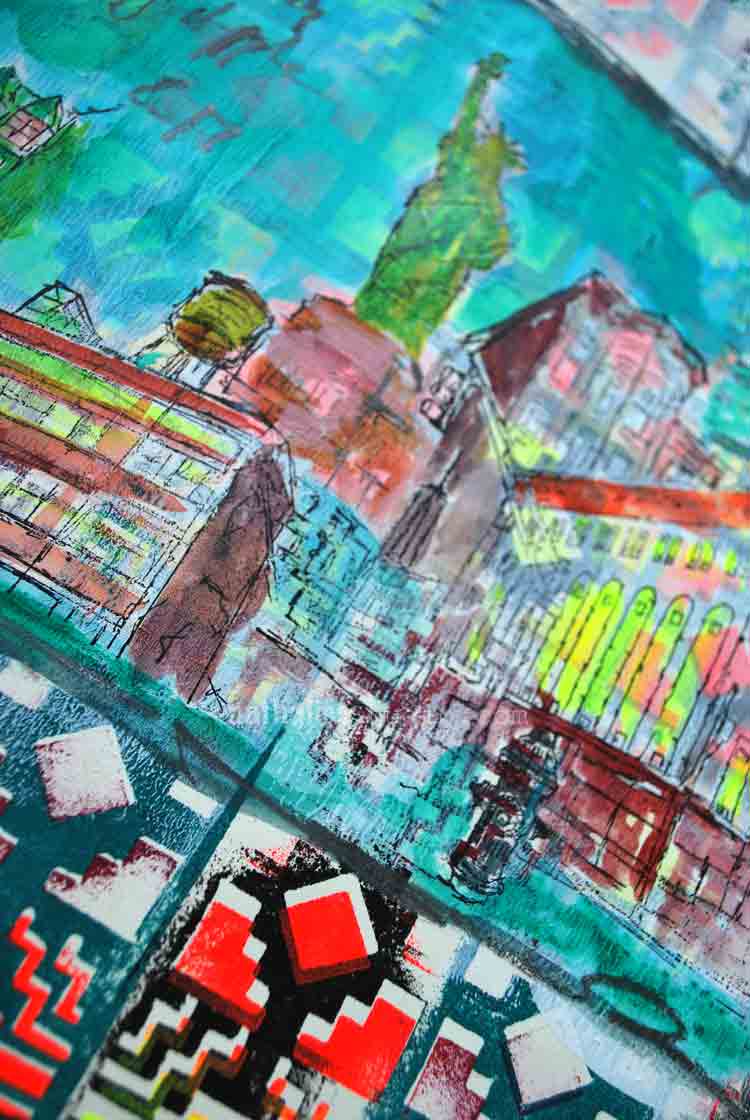 Using fluid acrylics I colored the stamped images in. I dipped the Derwent Inktense Pencil into water for the journaling.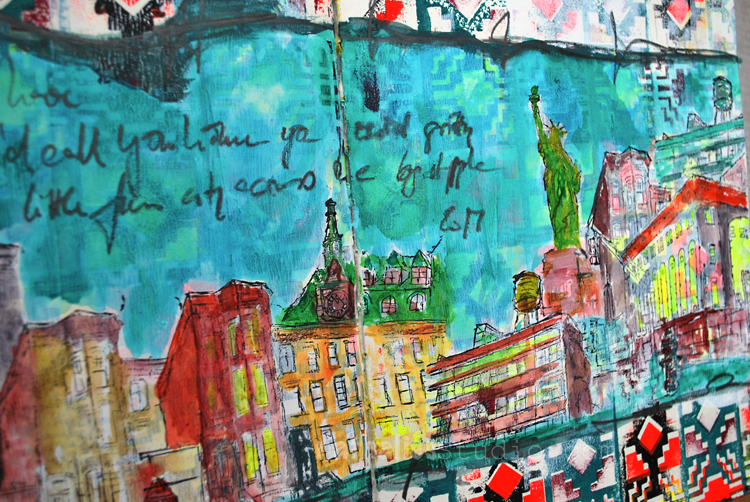 It is a bit crazy but fun. Here are the supplies I used for this spread – some links are affiliate links.

Wishing you a wonderful day!