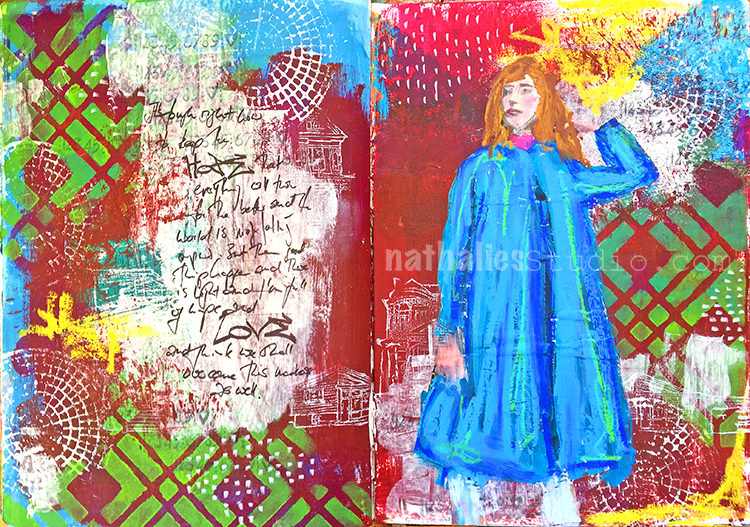 This started as a page where I had scraped off some paint at the back of my art journal and while the color combination was first not striking and now feel it works quite well :)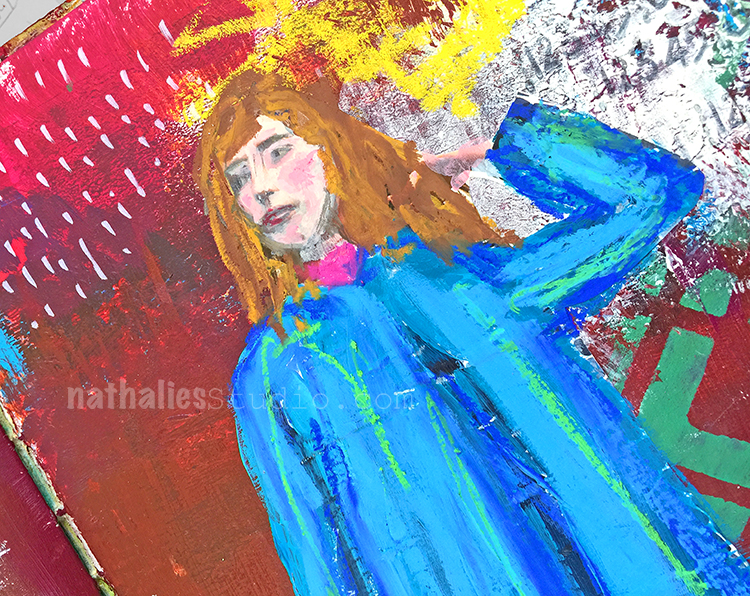 I painted over a magazine image with Neopastels and used my new My Home is my Castle numerals stamps as well as some of the building stamps from the Stroll Around The Block set.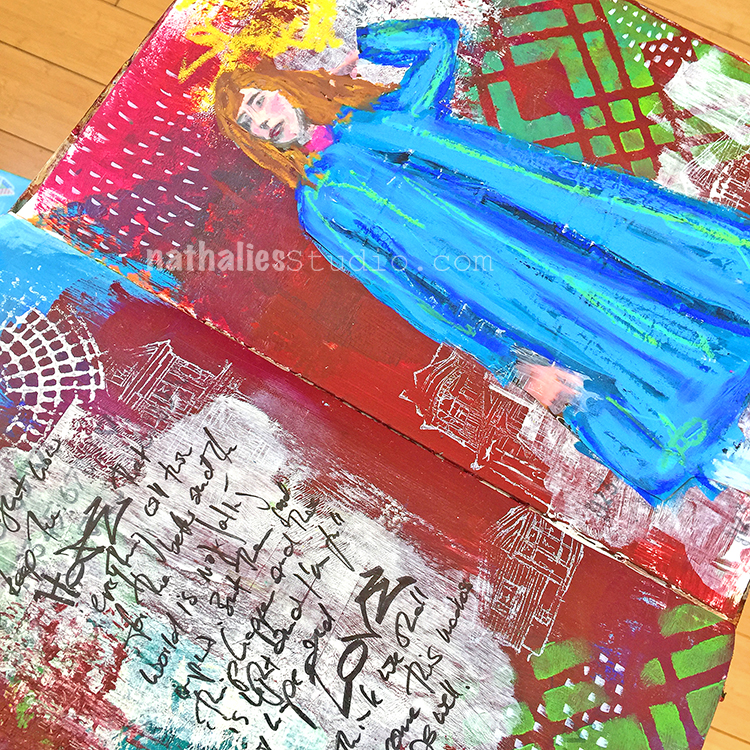 I included the Hope – and Love Tag into the journaling. I like how the buildings stamped with white ink are playing well with the the marks and stamping of the background.
Here are some of the supplies I used for this art journal page.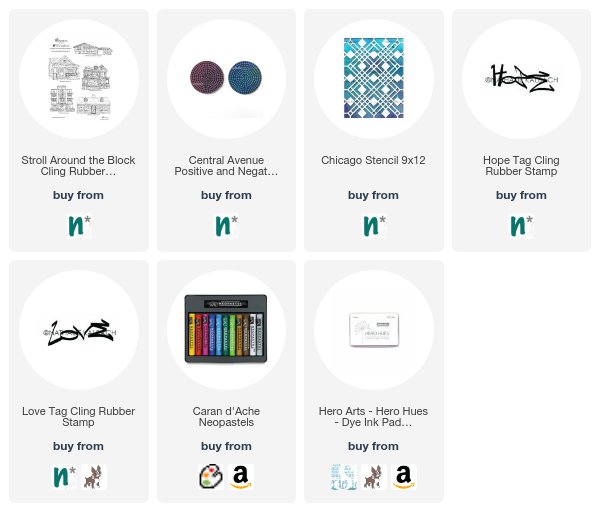 have a wonderful day!!!