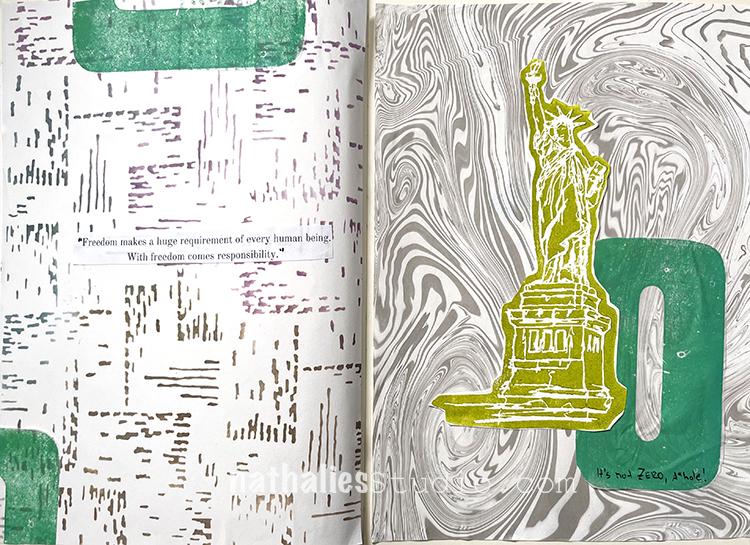 "Freedom makes a huge requirement of every human being. With freedom comes responsibility." – Eleanor Roosevelt
And I am using a bit of profanity in here too because I am annoyed with all these "but my freedom" people.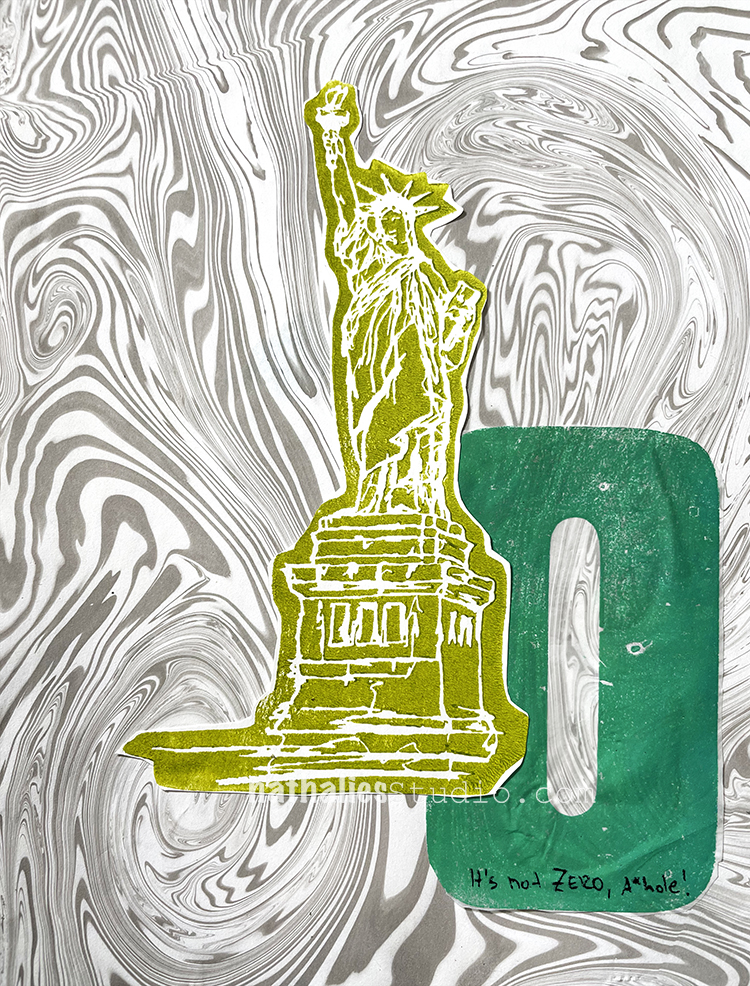 I used two collage papers from my stash for this one including the suminagashi paper above. There is also my Lady Liberty foam stamp and the zero is a block print from my wooden letter press numbers printed on deli paper using Speedball Fabric Ink and a Speedball press.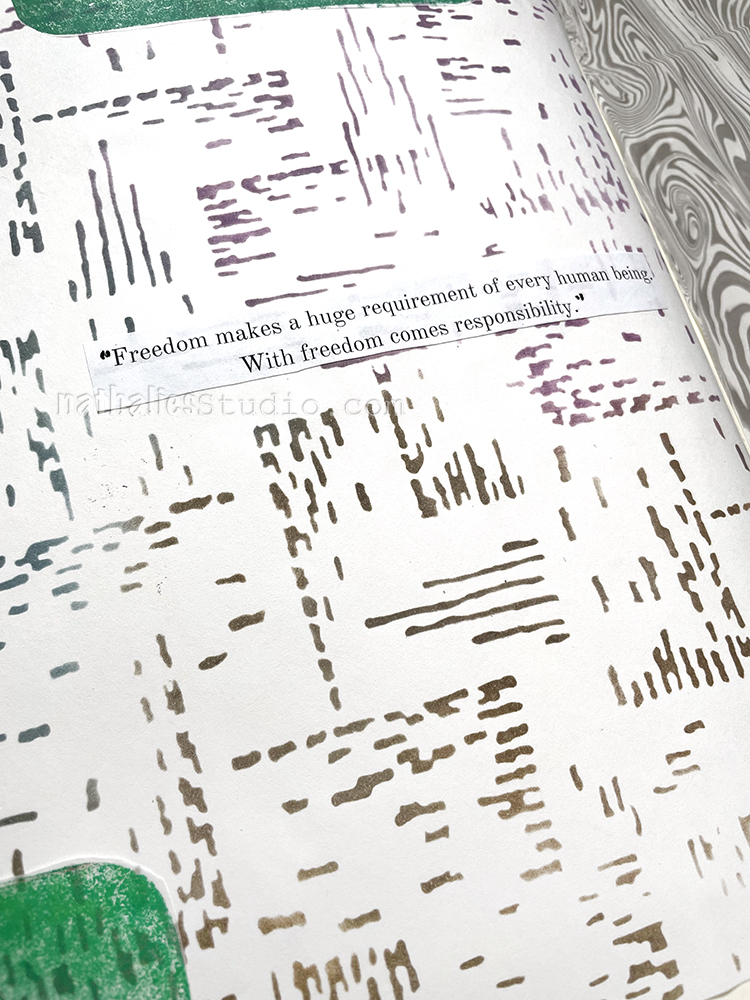 The other collage paper is my Signals stencil which I though worked nicely with the suminagashi print.
Here are some of the supplies I used: