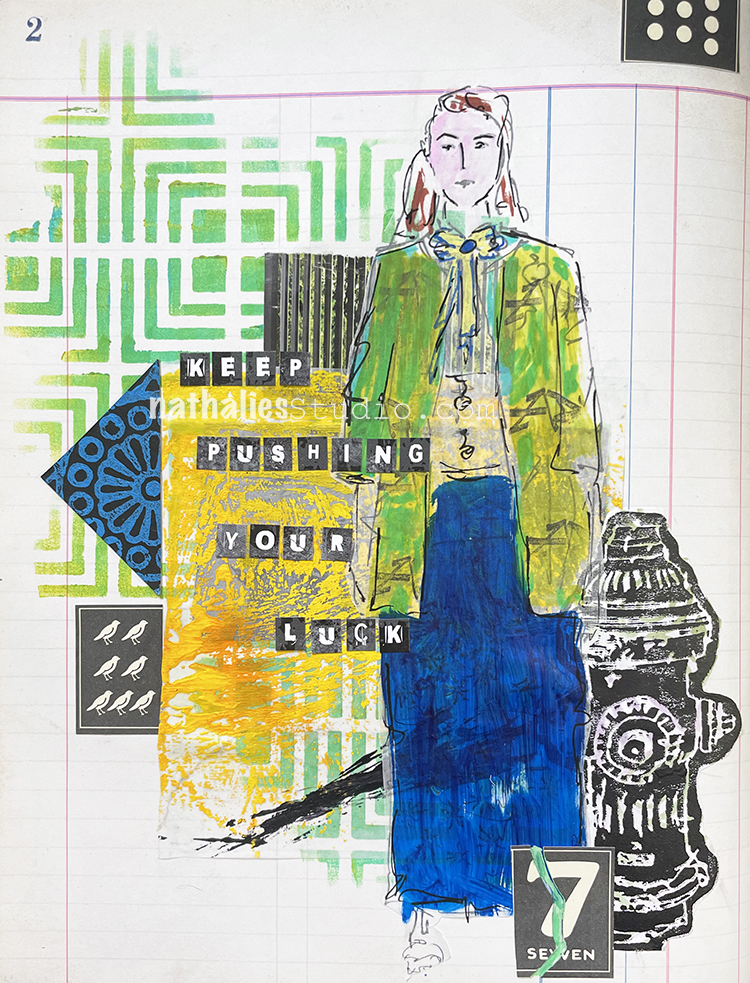 Keep pushing your luck!
I am challenging myself to use up the collage pile I have collected in my one of my letterpress drawers over the years – it is fun to go through the bits and pieces and finally use them for some art journal pages.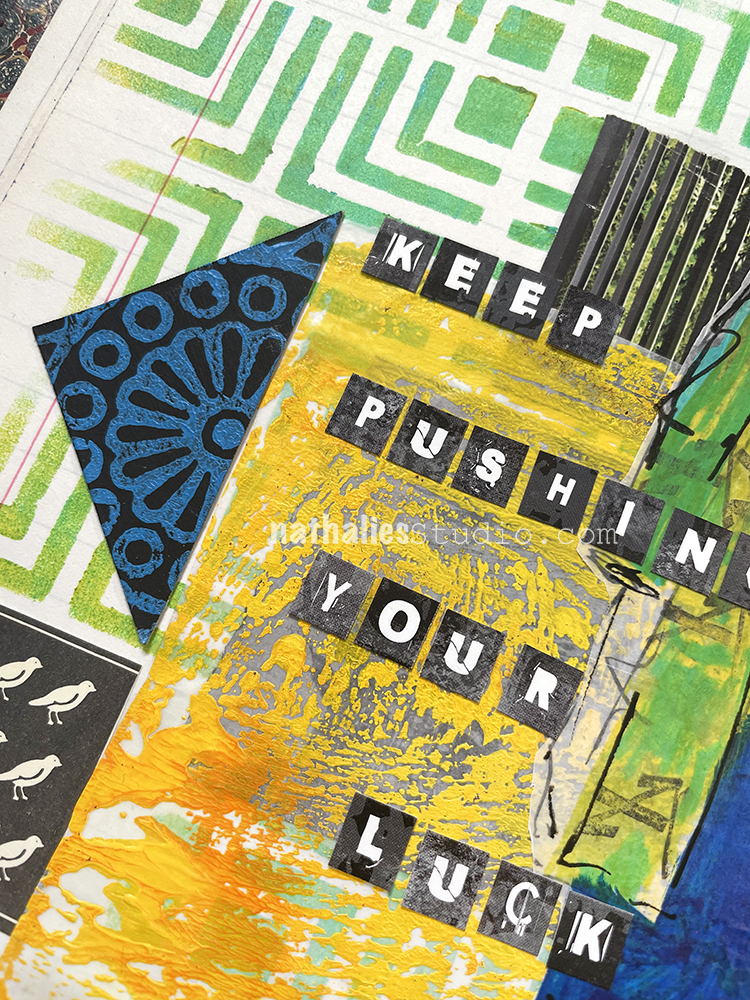 I stenciled with acrylic paints through my Manhattan stencil and I also cut a triangle from black paper where I had used my Valley Road stencil. I added a magazine image (the green and black fencing behind the lady) and used some leftover deli paper with yellow and black paint as I loved the texture on it.
I sketched my figure and even gave her jacket a little pattern using my Art Tag rubber stamp. Then I used my Hydrant foam stamp which I had previously stamped with acrylic paint on paper.
Here are some of the supplies I used: