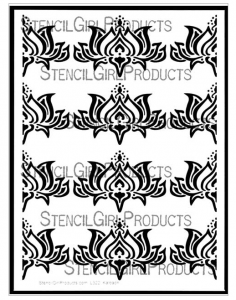 Here is another of my new Stencils I designed for StencilGirl Products. This 9x 12" Stencil is called Lilly Wallpaper Stencil-. This design was inspired by my workshop travels to China and Malaysia earlier this year. I saw Lilly's in all kinds of shapes and forms in buddha statues, wall decor and paintings – I loved it.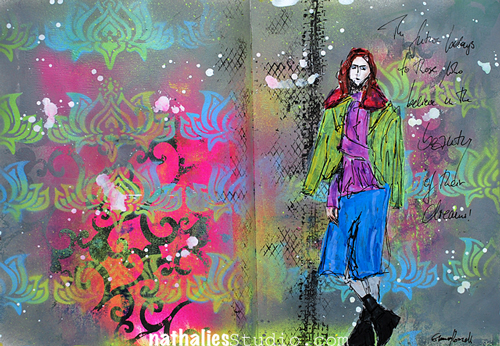 For this art journal spread I prepared the background using different colors of Liquitex Spray Paint over my Arabesque Stencil . Then I used Neutral Grey Spray Paint and sprayed a loose frame around the spread.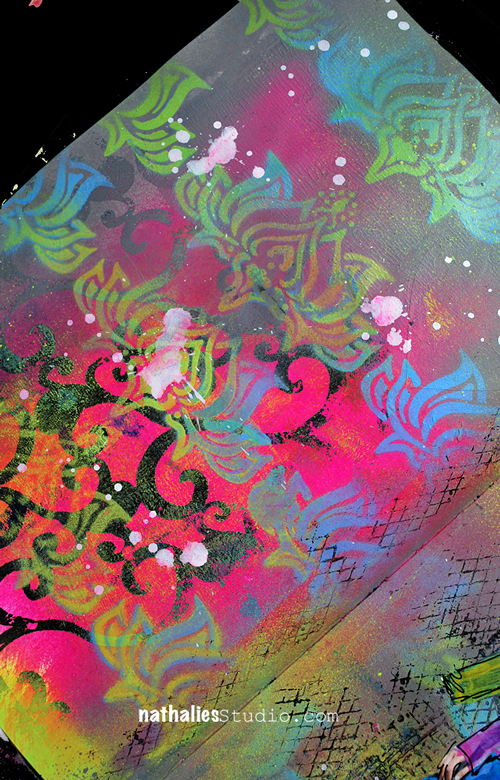 Then I layered the Lilly Wallpaper on top and sprayed with two different colors over for a layered Lilly look.
Hope you like my new Lilly Wallpaper Stencil- more projects using it to come soon.
Here is a complete supply list:

Have an most amazing day!